In my opinion any fisherman should not miss perdigon nymphs. These small and delicate nymphs were invented by Spanish fisherman competitors and are used for aprox 6 years now on.. Every fly fisherman should have at least 10-20perdigon nymphs and I explain why!
These nymphs were developed by guys who fish in very difficult rivers where fishing pressure is very high. These imitations are made especially for fast and very fast flowing rivers with the purpose to sink very fast!.Perdigon nymphs are also small because the fish is not so picky when eats small insects. Practically these flies are designed to be simple and effective. Can be tied easy and fast even by e beginner in fly tying so with all these reasons I recommend everybody to have a few in his flybox.
For a few years I never go for fishing without having a few with me. When is sunny outside and river is very clear I set my leader with a team of 2 perdigon flies tied on size #16 and #18 and I hunt all spots where my classic nymphs passed without success. Of course, I repeat, I use inparts of the river where is a fast current because these flies are like rocks. In a medium or slow running water these flies are almost useless.
Bellow is the step by step:
I use a size #16 Demmon hook, Coq de leon for tails and UTC 70 Denier Olive for tying the body of the nymph: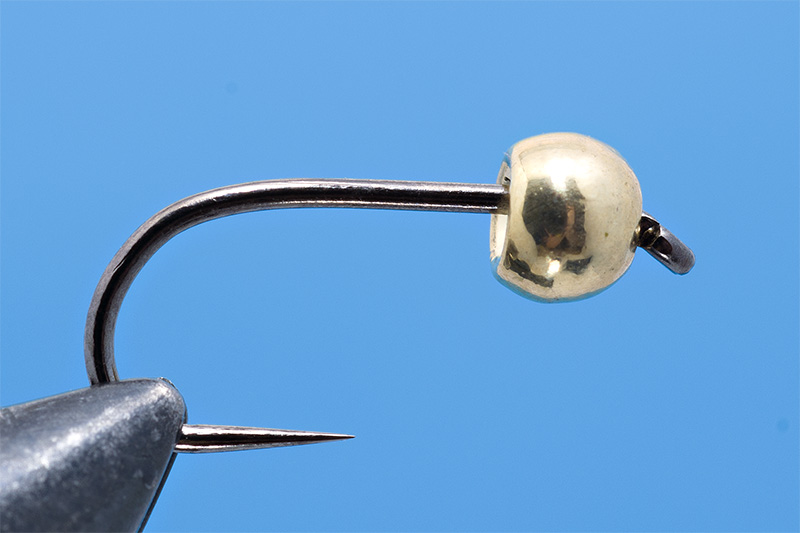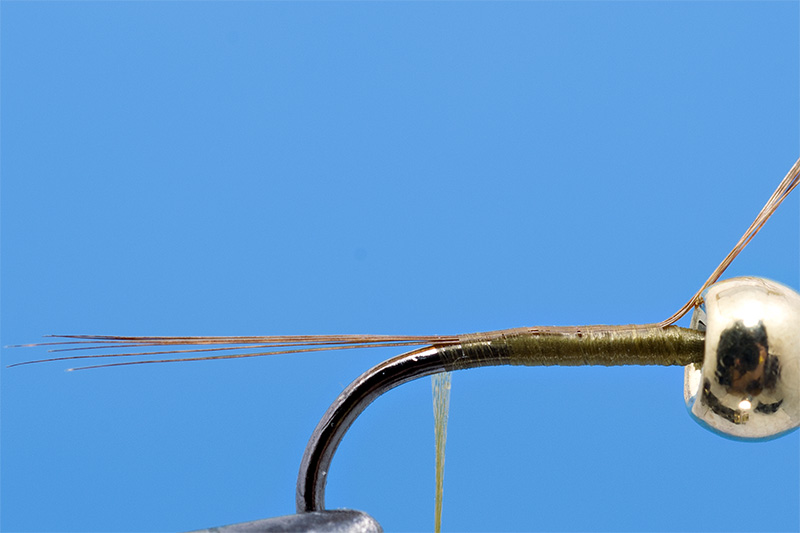 Try to make a slim body, a slim as possible to avoid water resistance in sinking time. You can make the hot spot but alsoyou can leave it out. In my case I tie a orange hot spot with 70 Denier UTC in orange color: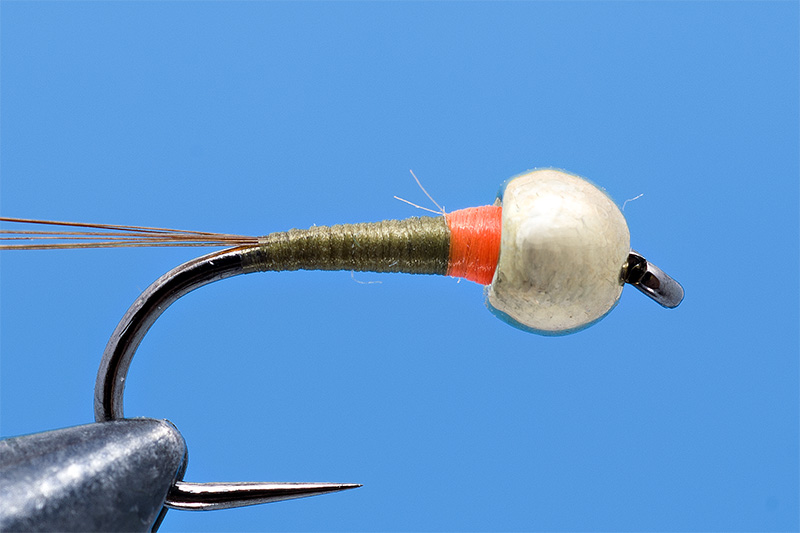 To cover the bodies of the flies in the past I used Deer Creek Resin – which is a great UV resin but from a year I use UV Classic Resin from Troutline to cover the body. The idea is to provide resistance at fish teeth and to help the fly to sink fast.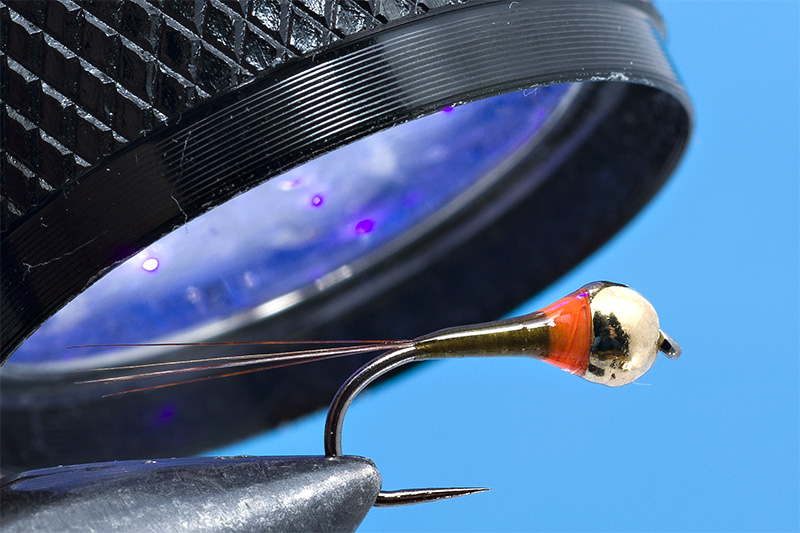 I use a permanent marker to make the wing-case of the insect. In fact this is so characteristic for these flies. Small and UV resin covered flies where tied in the past but the Spanish fisherman put these nymph at different level. Also making the wing case with a permanent marker is a brilliant idea because save tying time, tying materials and fly volume. You don't need to think what kind of materials should use to imitate the wing case and the fly will look less bulky!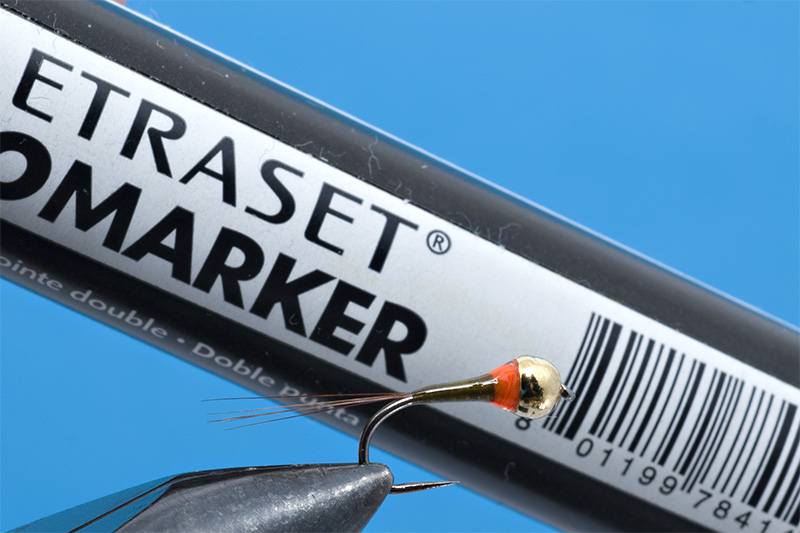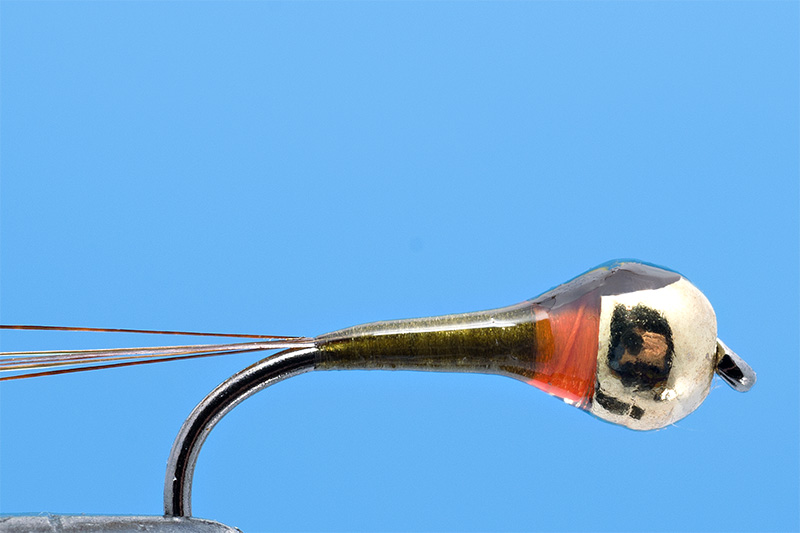 In the end the Spanish Perdigon looks like this one bellow: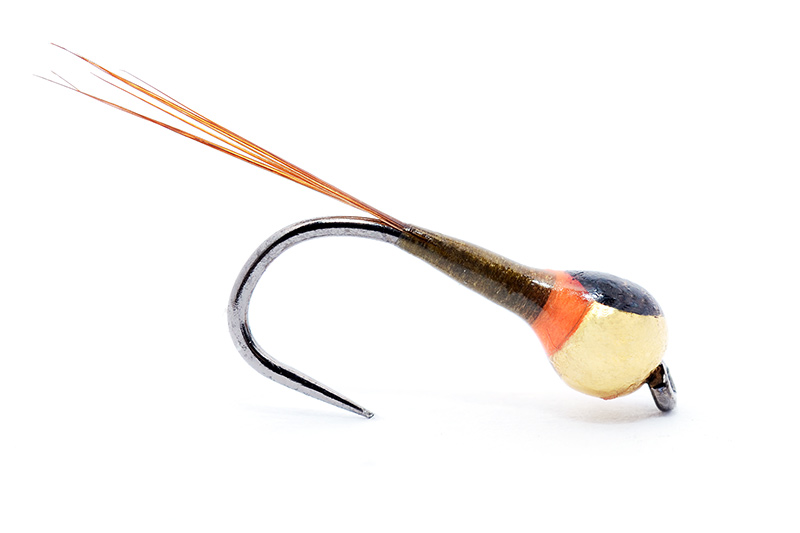 Regarding color of the bodies, you can play using different types of thread in different colors and layers. Coated over with UV resin will give a nice glossy and translucent look. Only what you need is to test them to see what colors work best on your river : darker colors, pastel range of colors or strong colors like blue, violet, red or fluo.
Based on my experience and on Troutline Pro Team experience, darker colors like black, brown-olive, dark olive, olive and sometimes lighter like cream and light olive work all the time.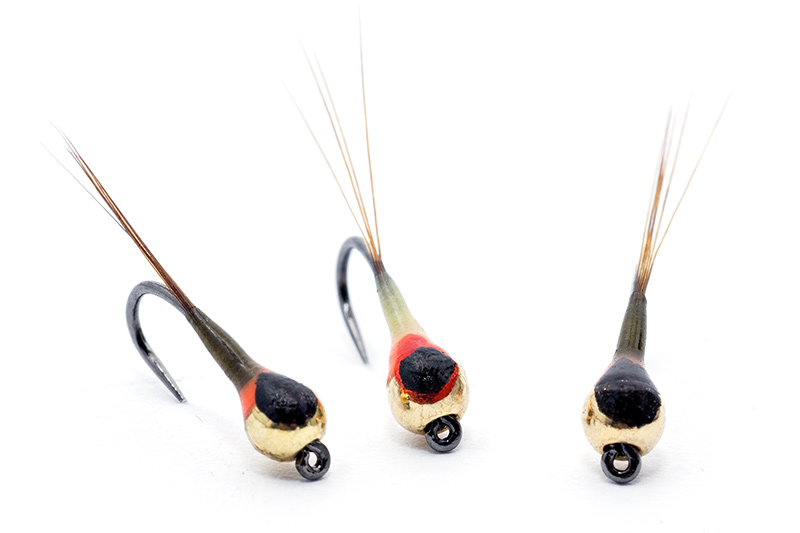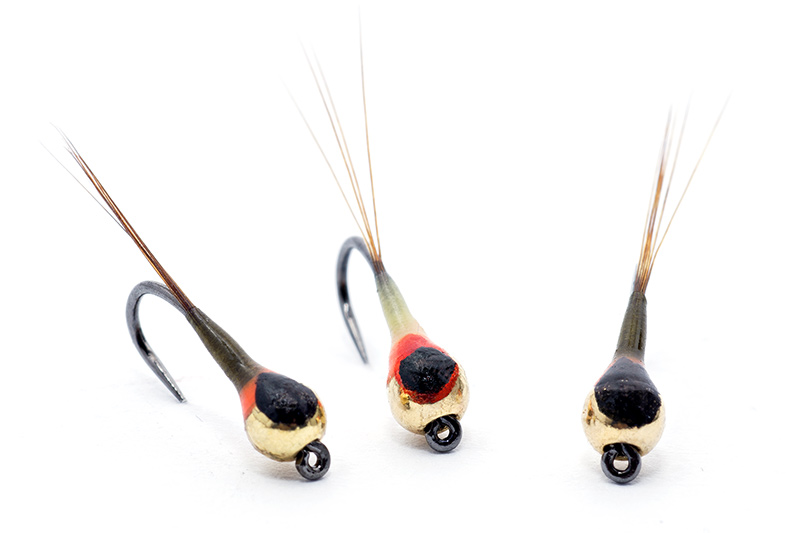 bellow is an example of how I mixed 2 threads applied in 2 layers. Underbody is made of orange thread and is covered with one layer of olive thread. before applying the UV resin the body was a kind of dark olive with orange shades. After applying the UV resin the color changed in a deep glossy caramel.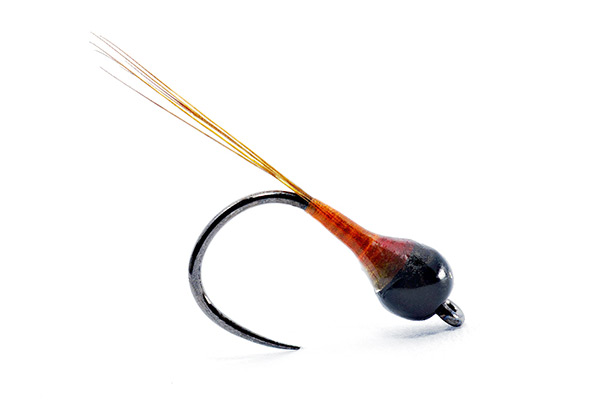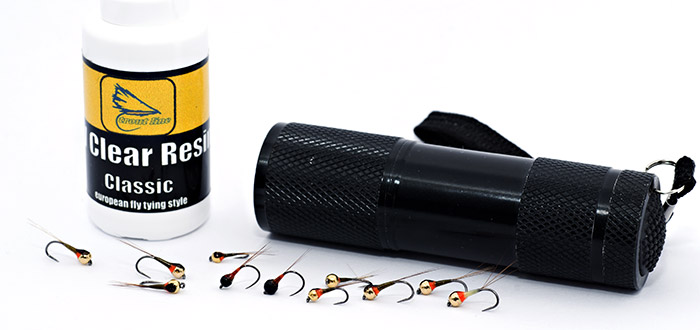 Hooks: Demmon ST 700 BL
Threads: UTC 70 Denier in any color you prefer
Beads: Tungsten in gold or any color you like
UV Resin : Troutline Classic UV Resin
Tail: Coq de Leon
Anyway, perdigon nymphs are very simple to be made and every beginner can tie them really fast. And more important is that these flies are really effective!
I recommend to use good quality materials, you will tie fast and easy and tying process will be a pleasure.
I hope you like these flies and we wish you happy tying !
Other articles with perdigon flies ( fishing and tying):
New perdigon nymphs in Troutline collection
Ribbing tinsel for perdigon flies