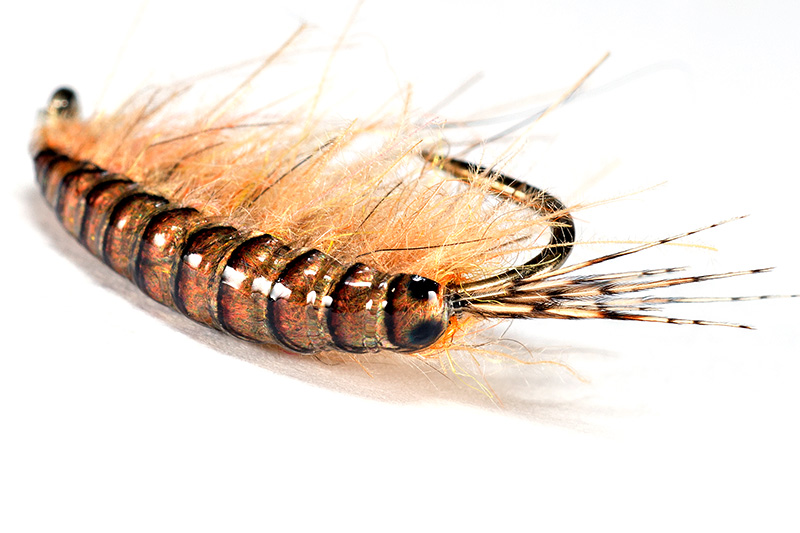 Gammarus nymph is an interesting aquatic insect and represent a great source of food for trout, grayling and barbel. Tying gammarus nymph was never easy even for pro tiers. But time is changing and new materials arrived on the market. This time a new and innovative material that helps river fishermen and tiers to make more easy and fast a gammarus nymph is coming from Pro Sportfisher,Denmark.
Usually  the fishermen from north countries love to catch salmon and seatrout. They are not focused like European fishermen on river fishing.  But this brand run by a few great  Danish fishermen created a few innovative materials  who changed the way of tying realistic flies. As I said, to tie a realistic fly was synonym with a lot of time spent in the front of the vice and a fly with a realistic aspect but without any efficiency on the river. But these new materials  give all of us to make realistic flies in an easy and fast way and more than that, these flies catch fish!So I tested the Gammarus Nymph shell – a pre cut synthetic type of skin  with a very realistic look. I tied a few nymphs and  I was really impressed. So please check bellow the photos of my step by step about tying a gammarus nymph:
Fly Tying materials used:
Hook: Maruto Dohitomi Barbless C46WBL #12,  the shape is perfect for this kind of fly
Underbody: White/Cream body thread – anything you like
Lead: Troutline Lead sticky Adhesive foil cut in strips
Body: Dubbing any color you like to match the local colors from your rivers
Body Cover: Pro Gammarus Shell, you can buy from here: Troutline Shop – Gammarus foil body
Antennae: are optional,  made of partridge
Ribbing: clear or colored mono  of 0.20mm
Coating: I advice to  be applied one layer of UV coating , the reason is to increase the fly durability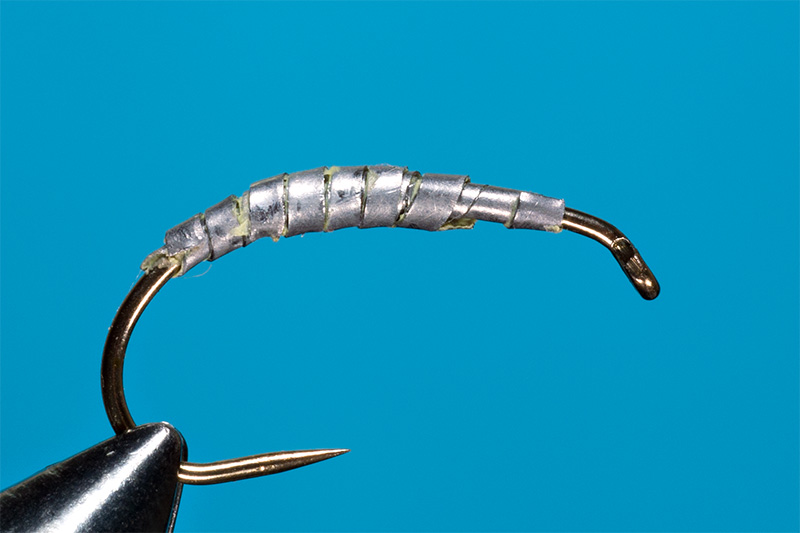 I fixed a size #12 Maruto BL hook and I made the lead body using lead sticky foil.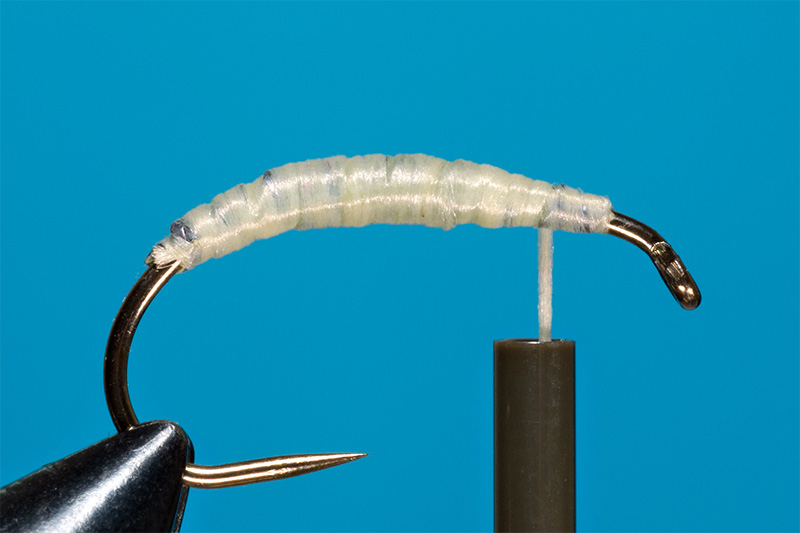 Then I made the underbody using underbody thread to fix better the lead  but also to give a neutral color to underbody otherwise the dubbing body color will be darker  (grey dark color of the lead)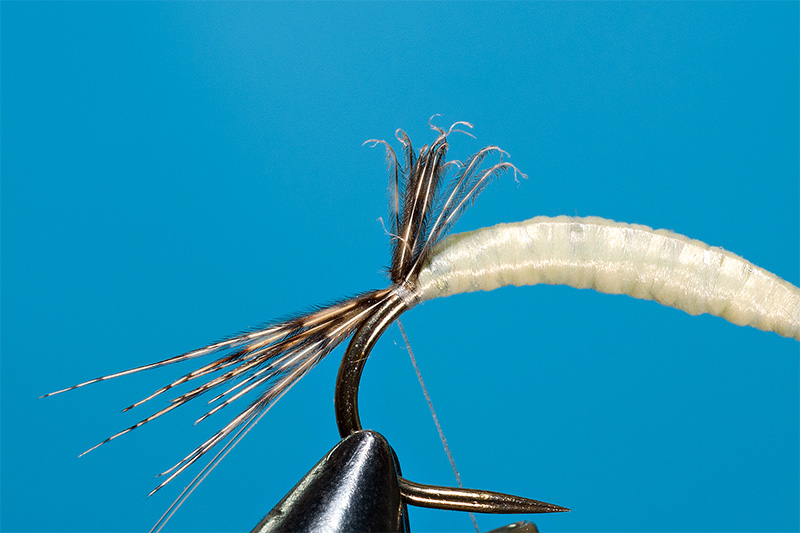 Fixing the legs/ antennae – in fact partridge barbs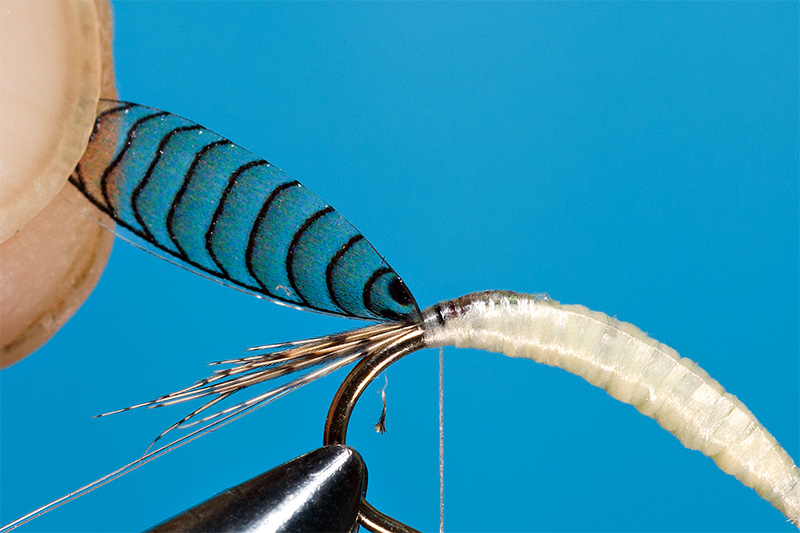 Fixing the  the precut foil skin and a small piece of transparent tippet.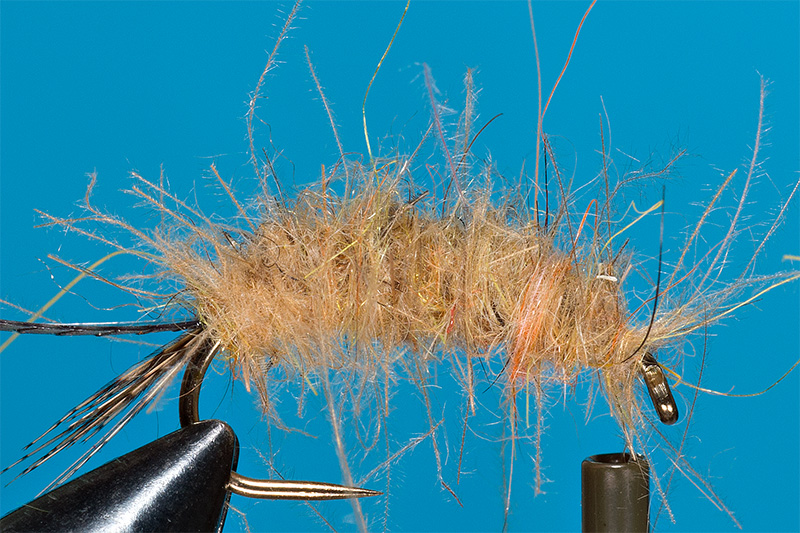 Making a bulky body using dubbing mixed with CDC barbs because I like CDC due his mobility and buoyancy.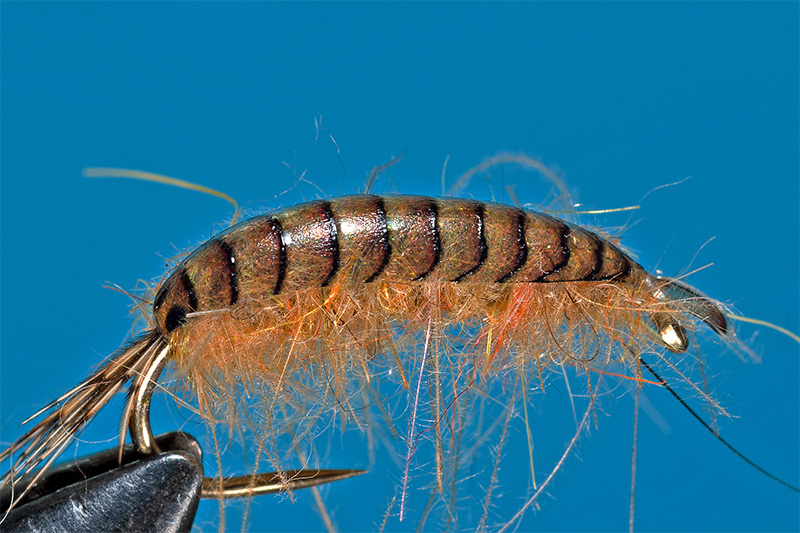 So I fix the back of the gammarus nymph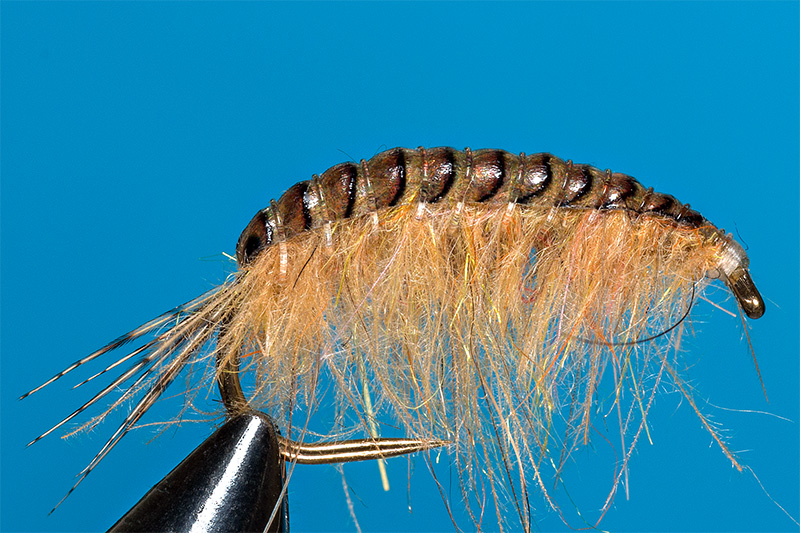 Just used for ribbing a nylon tippet and the fly is ready: A 5min gammarus nymph  ready to be used for river fishing  but also for saltwater fish.