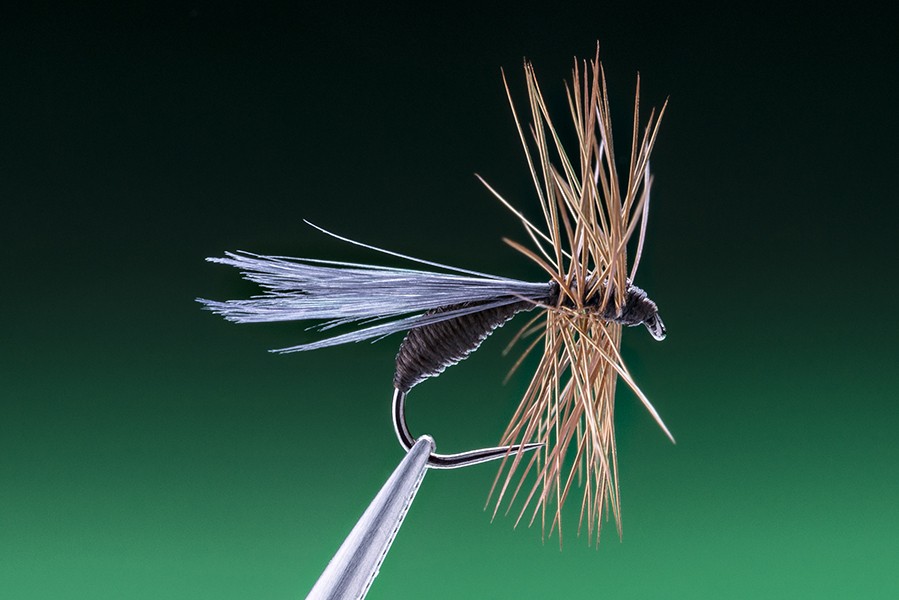 These ants are considered lately more efficient than those tied on classic hooks with straight hook shanks . The curved shape also called grub shape or caddis shape type of hook, especially Demmon DGS 900BL    gives a nice look more close to the anatomical shape of insects. Ok a good observer will tell you that an ant will stay straight on the water and will try to swim. Of course he is right but from the statistic point of view an ant will swim only a few seconds then will dye. So when  the insect dye  the body position is bend – very well imitated with caddis fly hook shapes.
Another advice is to keep the flies simple, use thread for making bodies and just a few turns of hackle. Sometime is better to strip the barbs from one side of the feather in order to provide a clean  look. Sometime  a bushy fly,  tied with more hackle will  work better after a Summer rain when the level of the river will increase and will wash away the insects from the river bank. A bushy hackle will help the fly to float longer and will ride well on the water.  When the rivers are low and the water is crystal clear then an ant tied with one or 2 turns of hackle will do the job. Keep in mind that the ants have only 6 legs and the water print or also called insect silhouette should be  well marked.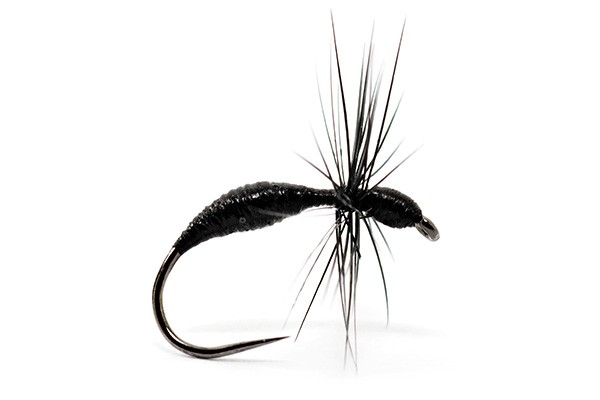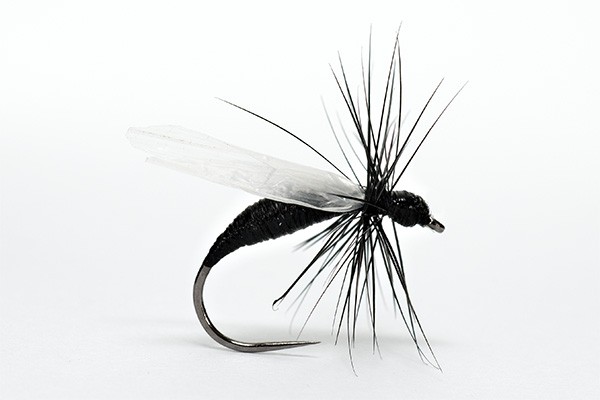 Bellow  the ant is tied with CDC hackle  and is dedicated for very slow flowing rivers where fish are highly educated and know very well the artificial flies. The CDC used for hackle seems to fool the fish more often than a classic rooster hackle.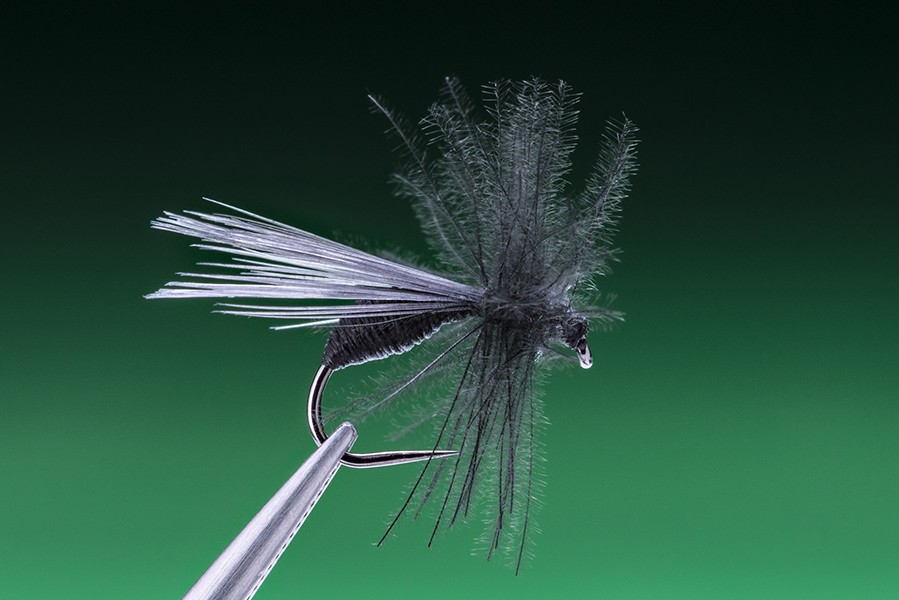 Bellow is the same fly tied with rooster hackle but for fast flowing rivers like Alpine torrents.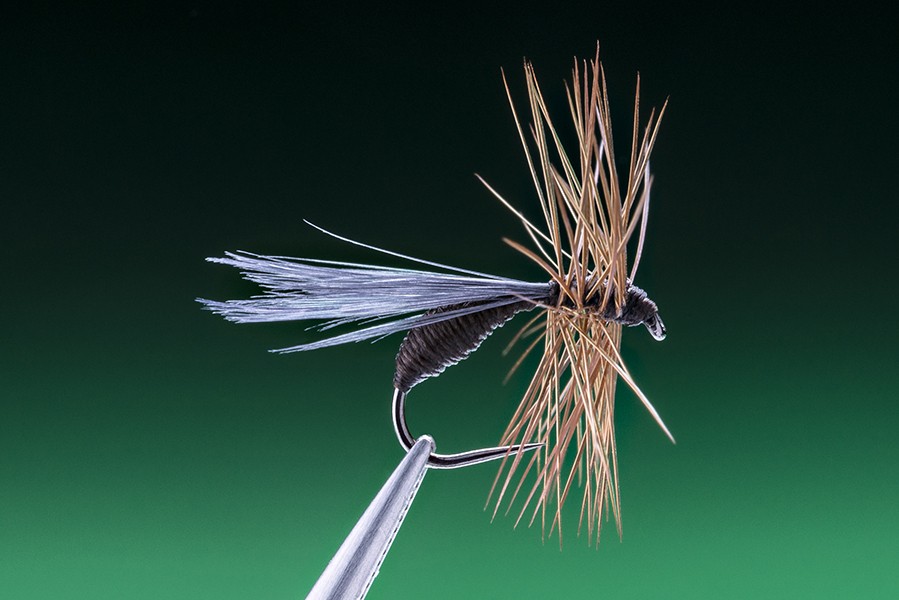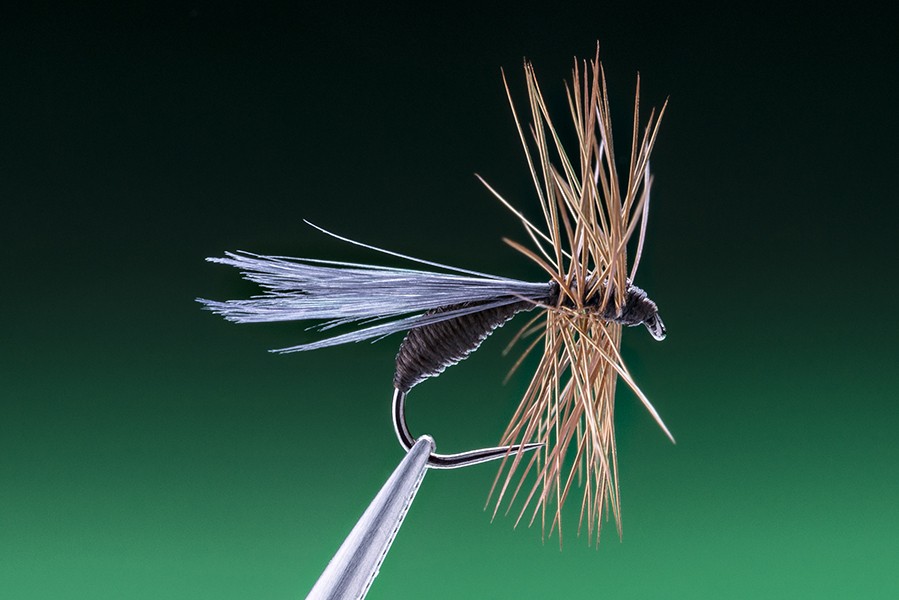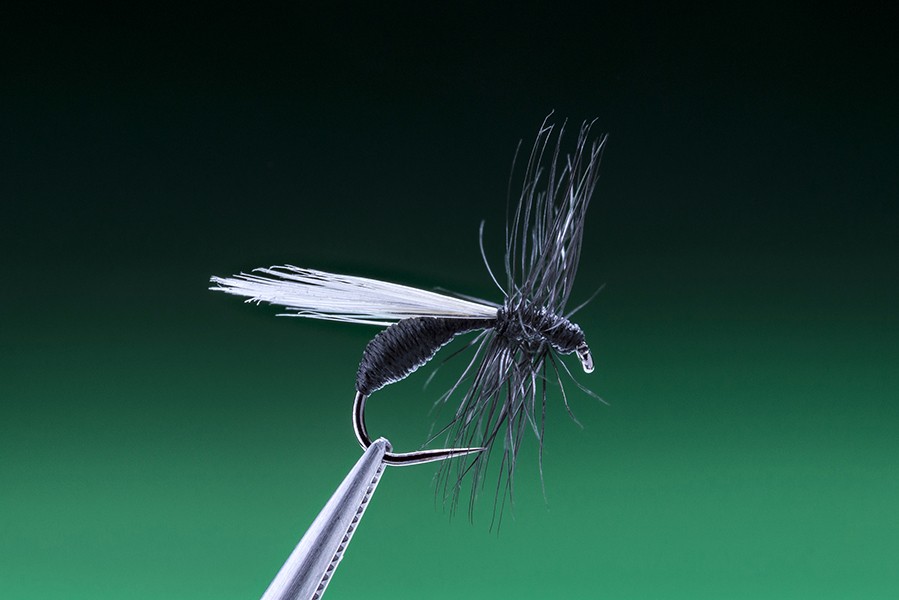 These flies are available  for those who want to buy them on  trotline fly fishing shop