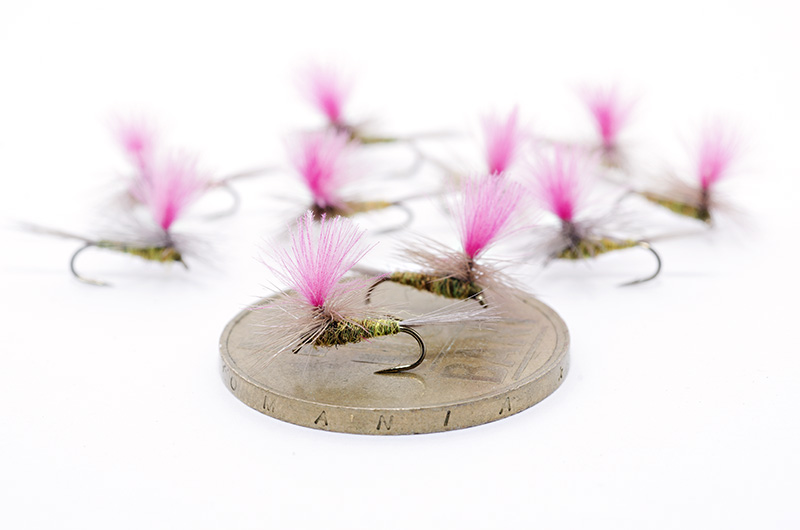 After 40 year age is starting to be more and more difficult to follow small flies on water. Our first step is to increase the size of the fly. Sometimes is very frustrating because the number of catch is reduced drastically but dry fly fishing is our passion and is difficult to renounce. Grayling fishing with dry flies is more demanding compared with trout fishing and small flies are imperative. I tried tu use parachute flies but not all the time these flies work.
When I go in Poland for Autumn and Winter fishing with dry flies I need to use flies tied on size #16 down to #22. When the light is poor these flies are almost invisible. So in tying evenings I tested different ways to increase the visibility for dry flies.
For parachute fly I started to use wing post made of colored CDC in yellow, pink: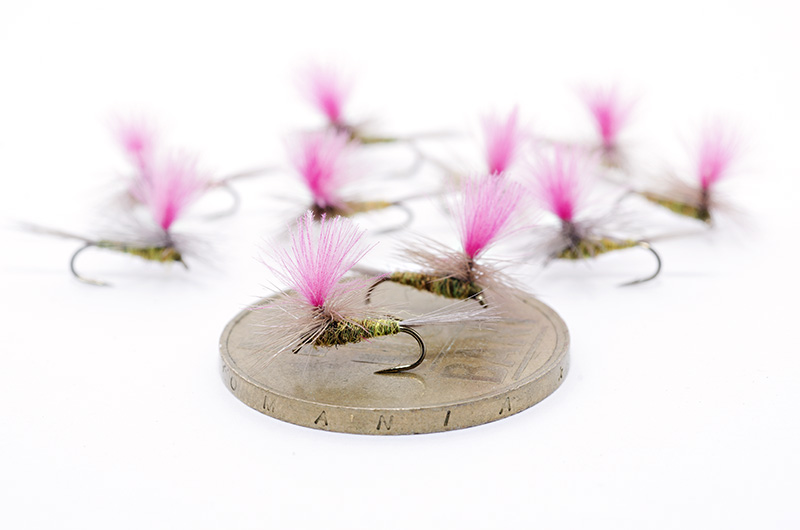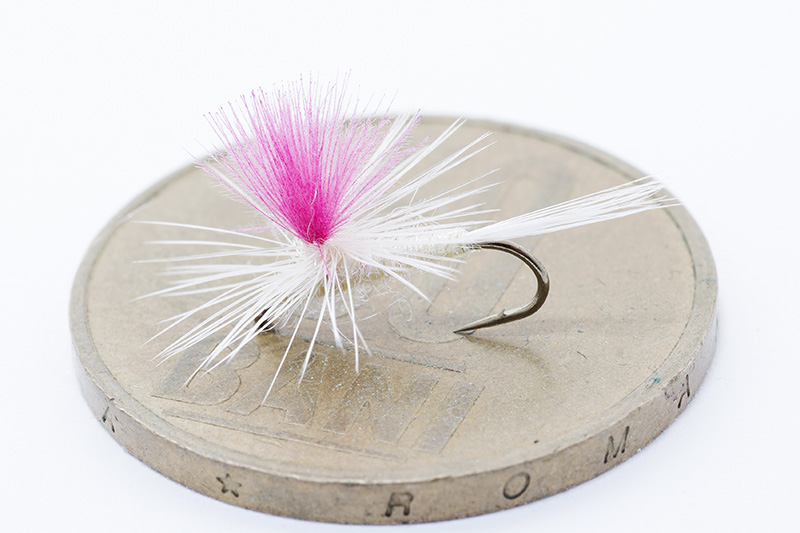 For Classic hackle flies instead of wing I add a small bunch of CDC as wings.Will create a good contrast, good enough to be noticed on the water.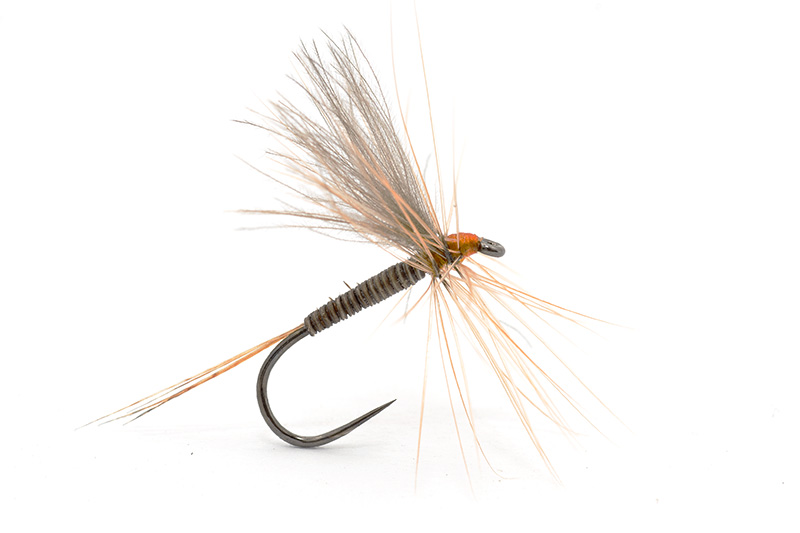 For dun flies tied with CDC, usually the smallest flies used and tied down to #22 I add at the CDC wing a few barbs of white CDC or yellow CDC. The fly became rapidly very visible on the water.
Another one that I like a lot to use for grayling fishing is detailed photographed for beginners to understand better how I increase the visibility for my range of dry flies: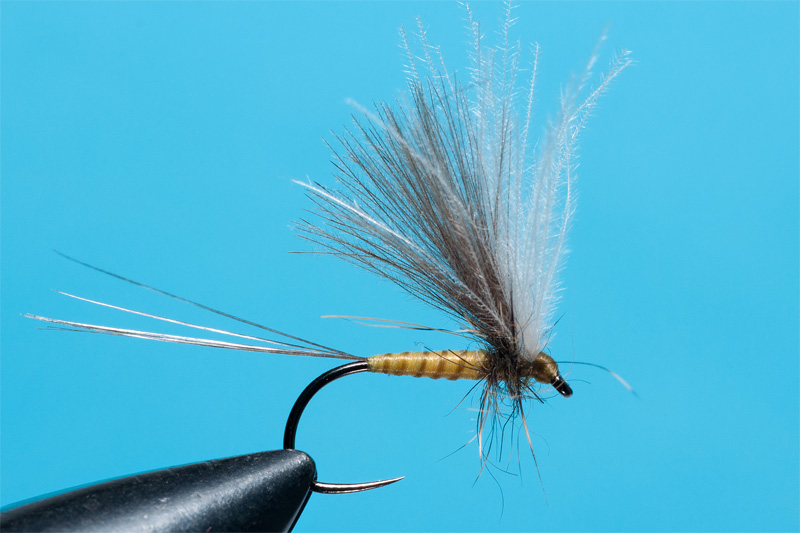 The step by step:
Materials used:
Maruto D04 in size #16-20
Tying thread:UTC 70 Denier Olive
Tail: rooster barbs or Coq de Leon barbs
Body: yellow body thread
Ribbing: UTC 70 Denier olive
Wing: CDC in desired color to match the local flies combined with a few white CDC barbs
Torax: Squirrel dubbing in natural color or in olive color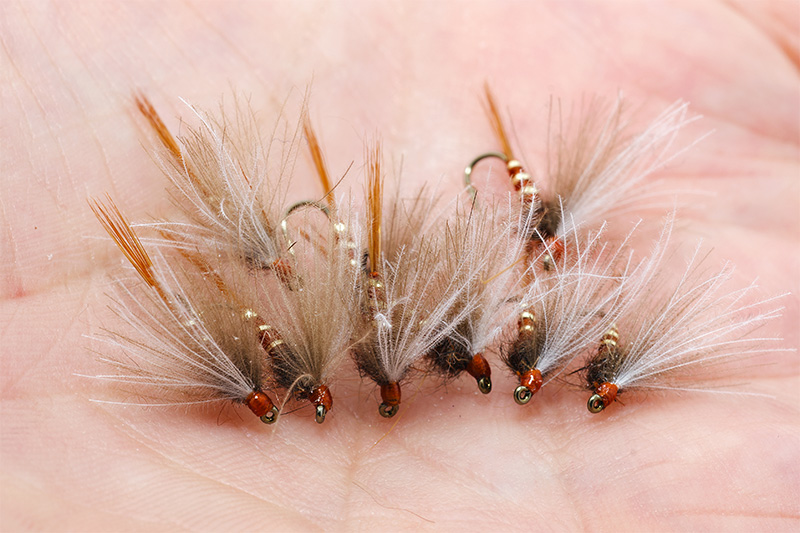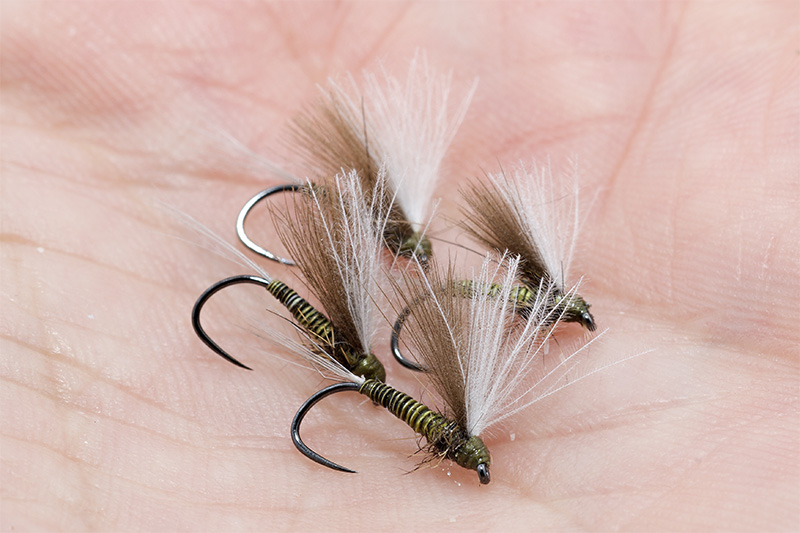 Bellow is the step by step for the last situation:
Making the body of fly: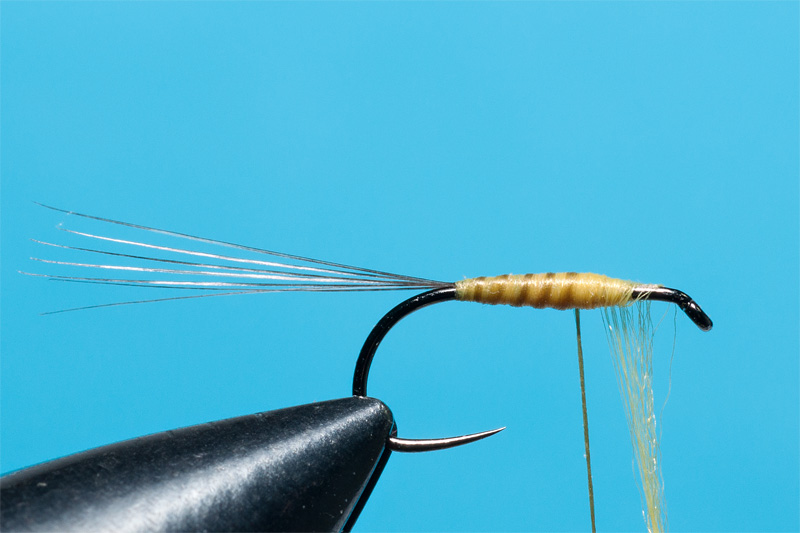 Adding the CDC wing and the dubbing for thorax:
A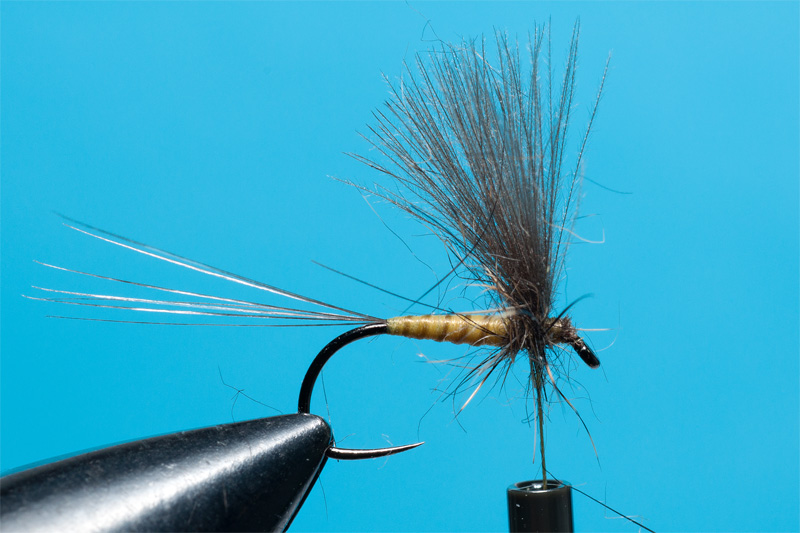 Fixing a few white barbs in front of the wing: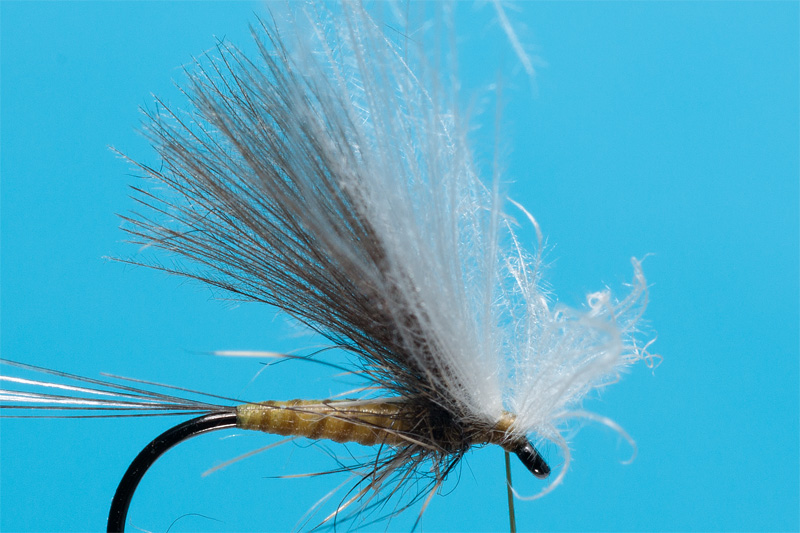 The fly is ready: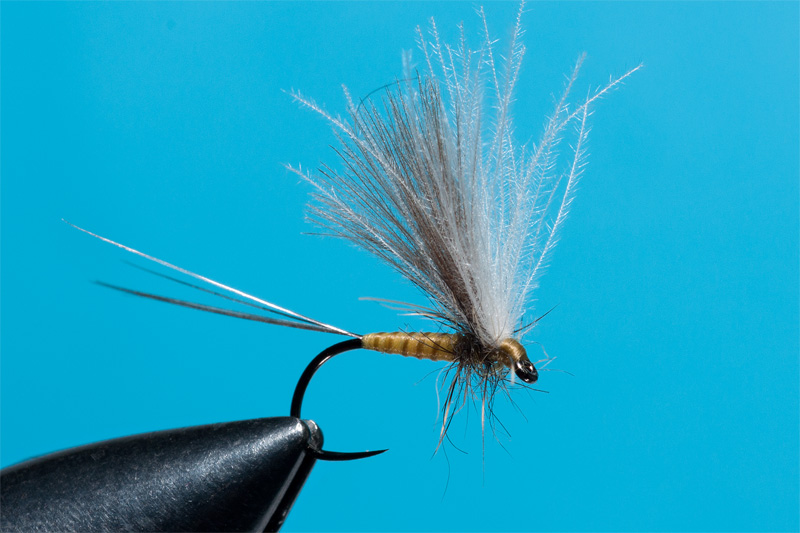 I hope that you find interesting these info and I invite you to try this technique. Is not difficult and in my opinion will help a lot on the water!