A Dry Fly tied with the body made of CDC is a difficult fly to tie based on some tiers. I asked why and a lot of them told me that the body made of CDC seems to be very bulky in the end. Is not difficult in my opinion, you have to select the right CDC for right sized hook and to pay more attention in tying process. In this article I described in step by stem hos easy is to tie a CDC Dry.
Usually I make this fly on size #10, 12 down to #14. I don't make it smaller because is not necessary . This pattern imitate the Danica ephemera and changing the body color can imitate other large ephemera insects. Now is the time when these beautiful and delicate flies are flying over the rivers and trout hunt them in frenzy. So I invite you all to tie this fly to have it in your dry fly box.
The argument for CDC Dry Flies – why you should have them:
-soft and mobile in water
-have a body transparency that you will not find at other materials
-floats very well
-beautiful water print very close to the natural insect
-incredible resistance at fish teeth
So lets start:
I recommend you to use a fine dry fly hook, usually barbless type is my choice: for example Maruto D23 BL or Maruto D04BL in size #12
Thread for tying : UTC 70 Denier – yellow. I don't recommend black because will provide a darker body when the fly gets wet.
Tail: 3 pheasant barbs from pheasant tail feather
Ribbing: brown body thread, any brand you like
Body: Tan Natural CDC, I recommend the Hand Selected CDC from TroutLine
Wing: Mallard dyed pale yellow
Hackle: Dun speckled Hackle ( with yellow and rusty as main colors ) – from Whiting Genetic Herbert or Transylvanian Rooster – ginger or ginger dun.
Step 1
Fix the mallard barbs and split them to make the wings.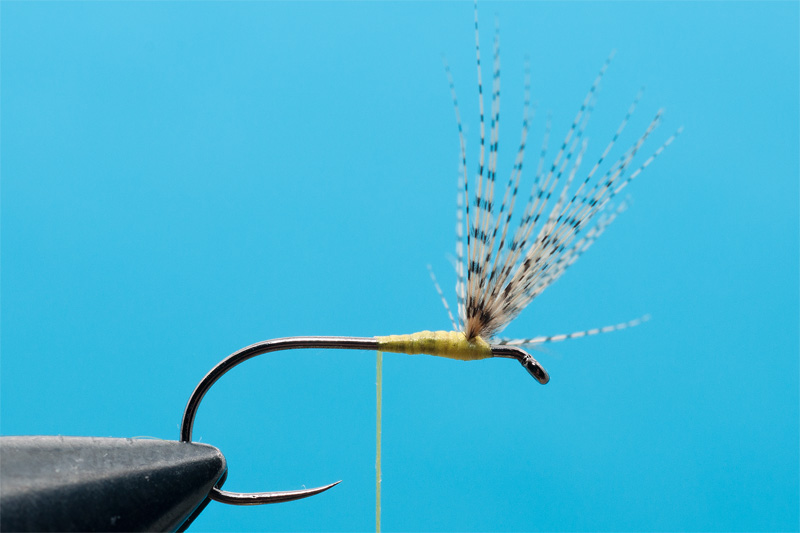 Step 2
Fix 3 pheasant tail barbs to make the tail.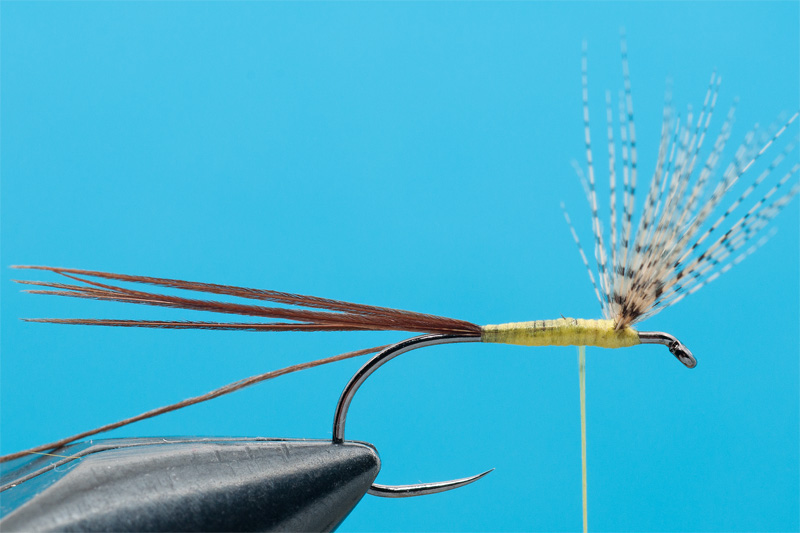 Step 3
Take a long natural tan CDC feather ( Aprox 4.5-5.5cm ) . Fix the tip part just behind the wings area: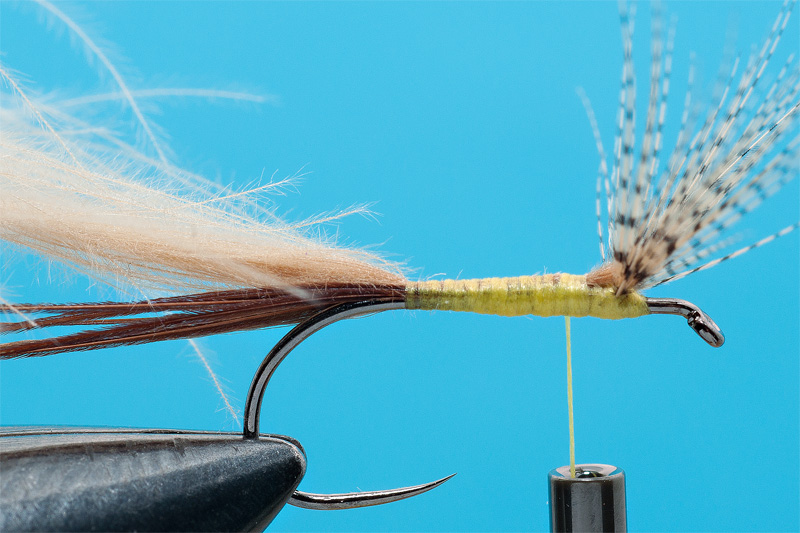 Step 4
Then make the body using the thread ( don't twist the feather because will increase the diameter of the body )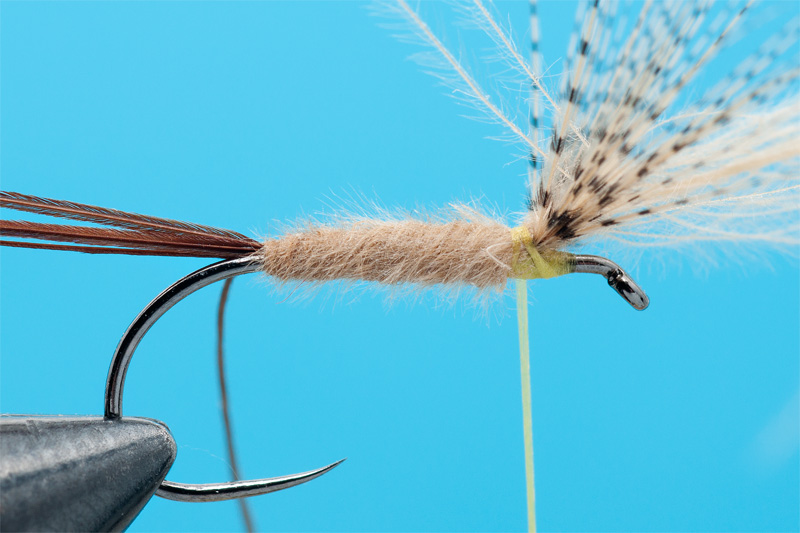 With brown thread you will make the body segments: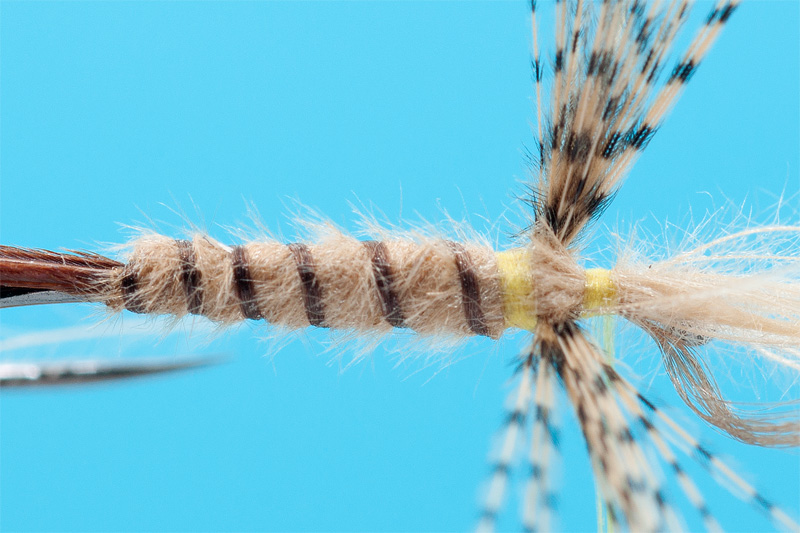 Here is a closer photo about texture of the body: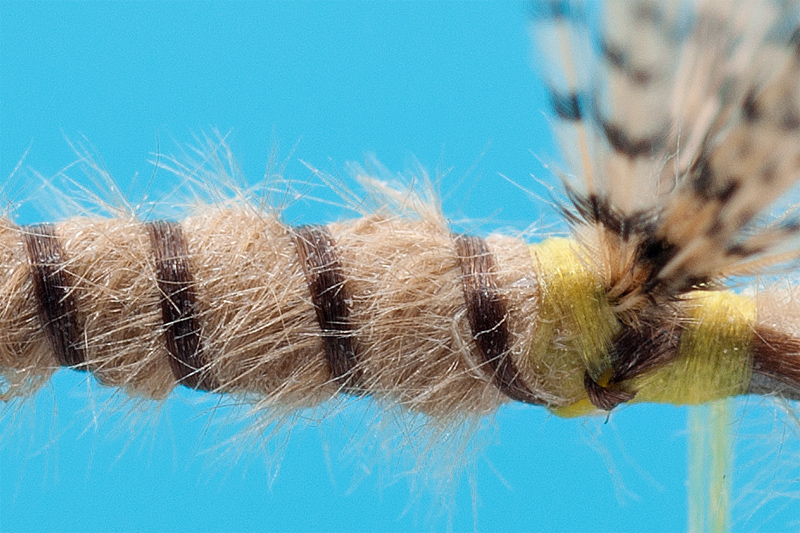 Step 5
Making the hackle: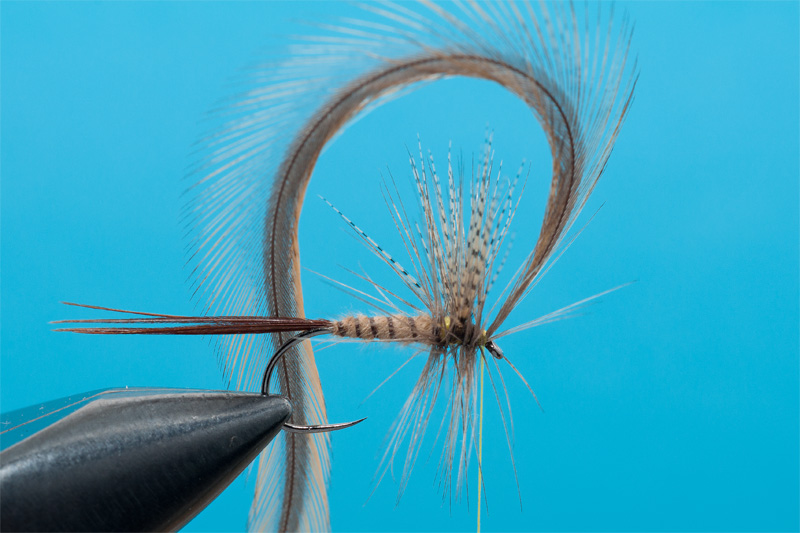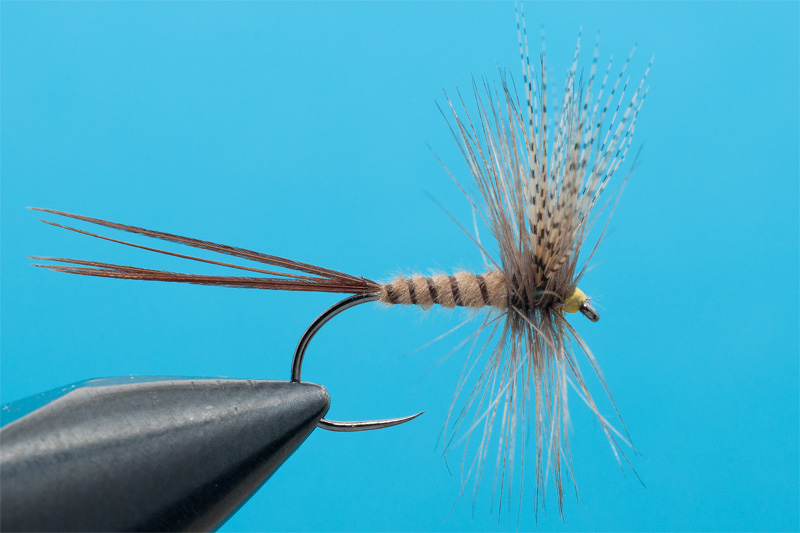 In the end the fly looks very nice, sexy and will catch not only fisherman but especially trout:)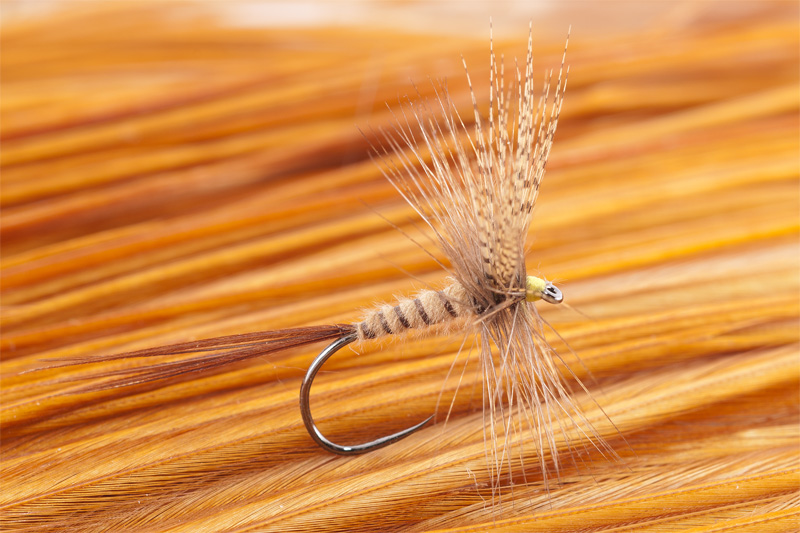 If you want to make with hackle of CDC is simple, just replace the classic rooster hackle with 2 feathers of CDC and you will obtain this beautiful fly bellow: