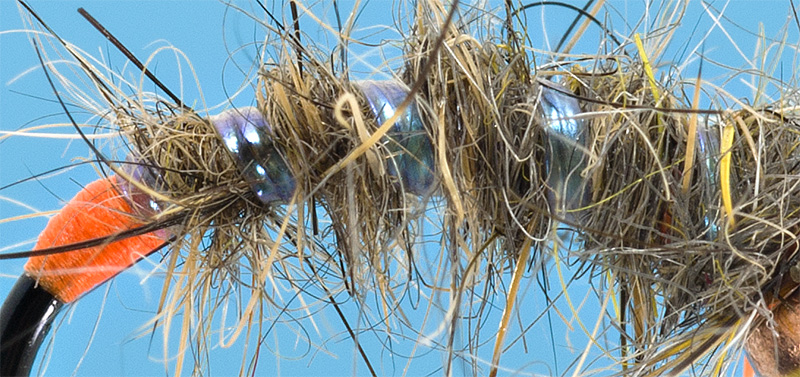 This GRHE CDC Variant  is a fly that I use mostly in the first part of the season. I like it very much  together with classic GRHE and nymphs tied with pheasant barbs. Usually when  water is fast flowing I use a simple GRHE but when  the level is low and I have to induce the attack of the fish jigging the flies I use this model. So if you like it   just tie a few, not many, just 3 in size 14 and 3 in size 12 to test them. For me  this pattern works very well and I'm very confident with it. I never go for fishing without it because is one of my top nymph for Spring time.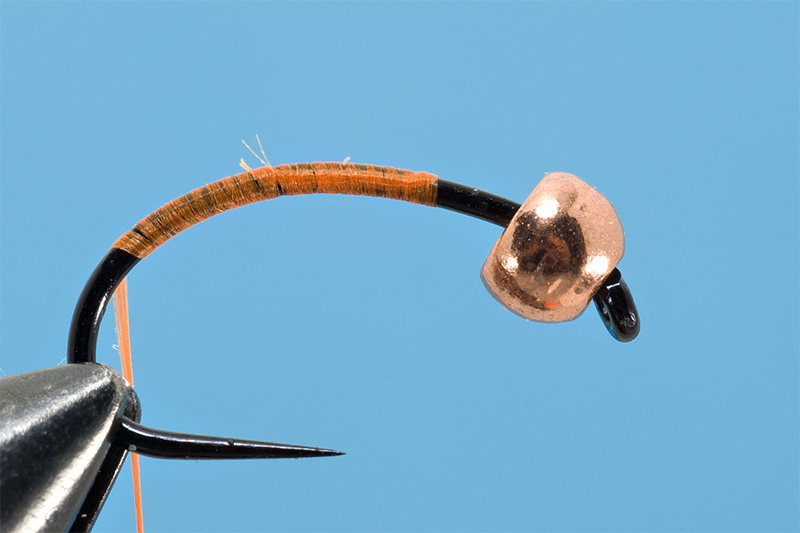 Bellow I fix The Troutline UV Ribbing Material. A trick is to fix at 2mm from but to leave space for hot spot.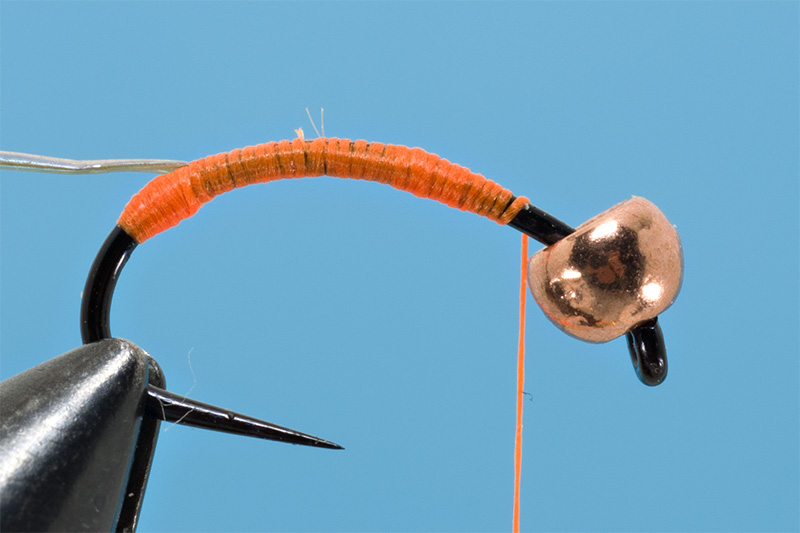 I used my favorite Troutline Buggy Dubbing in natural grey to make the body. I don't use tying wax because I prefer a more buggy aspect.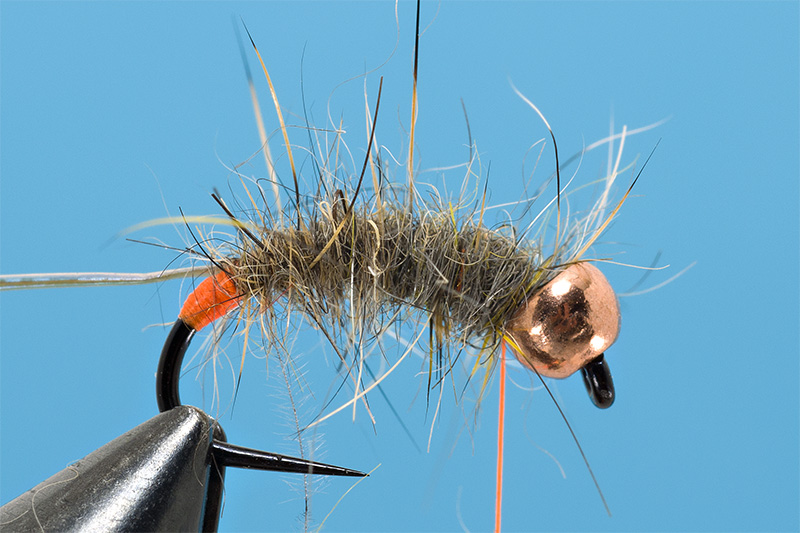 A few turns with ribbing material  to provide extra visibility .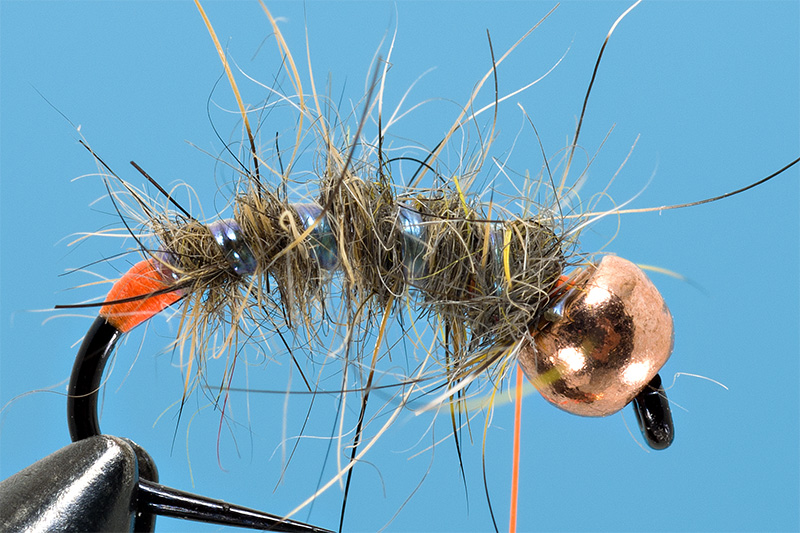 I make 2 or 3 turns with CDC in brown -grey color or natural tan color. All the time I fix the CDC feather from point and not from the base of the stem.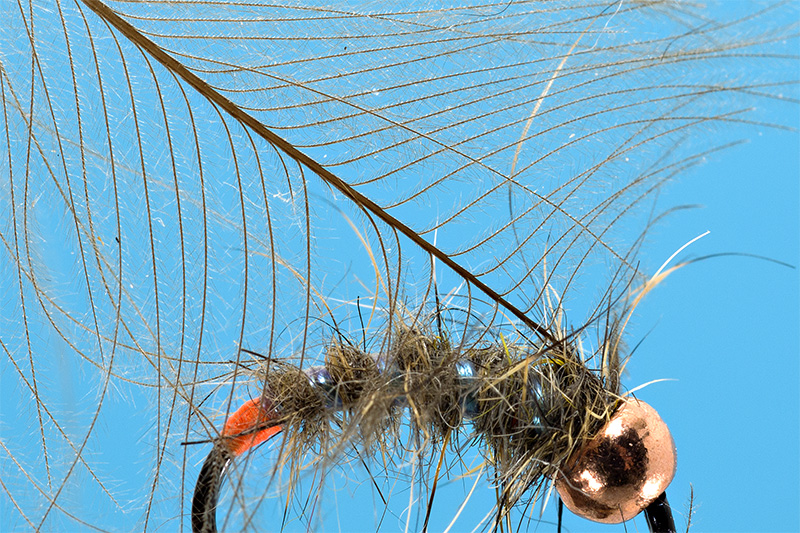 And my fly is ready. Just 2 or 3 turns under the tungsten bead and  the fly will take  the place in my fishing box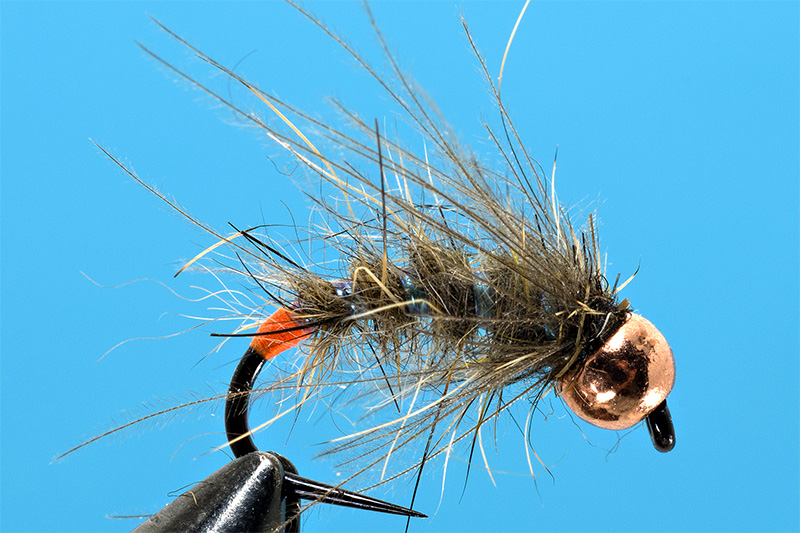 Now you can see bellow the fly on white background.