Maruto is one of the best  producer of fly hooks and  the barbless series is really exceptional. The best models are Maruto D04BL,  Maruto D23BL, Maruto D9626BL , Maruto C47BL , Maruto C46WBL and Maruto D21BL.
Today we made a simple test to see how light is the wire of these hooks and we took a D23BL in size 12. We put  it carefully on the water film and it floats!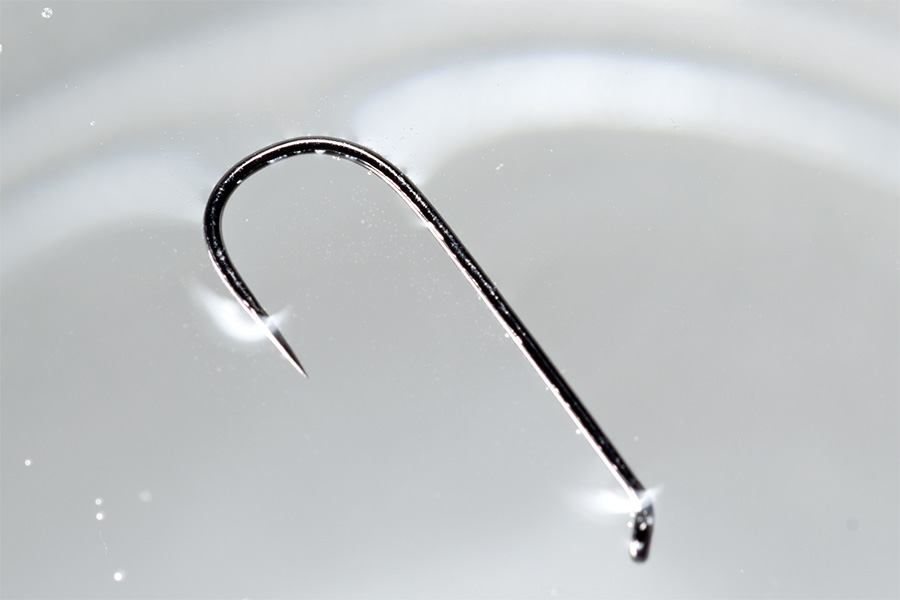 We are talking about a size #12 dry fly hook! It really floats!  What we like in particular way at this model is the bend and the tip of this hook. The bend is round and the tip is very long and incredible sharp! Rarely you'll  find a hook with such a good contact with fish in  fishing fight. A lot of fishermen considered a medium hook because the tip is not bend inside. Based on our experience and our Pro Team experience we can assure that this hook is fantastic , will keep the fish  perfectly even when the line is not in tension. If the fish is well hooked will not escape!
So dear fishermen friends and fly tiers friend we highly recommend this model, Maruto D23 is a really good barbless hook!