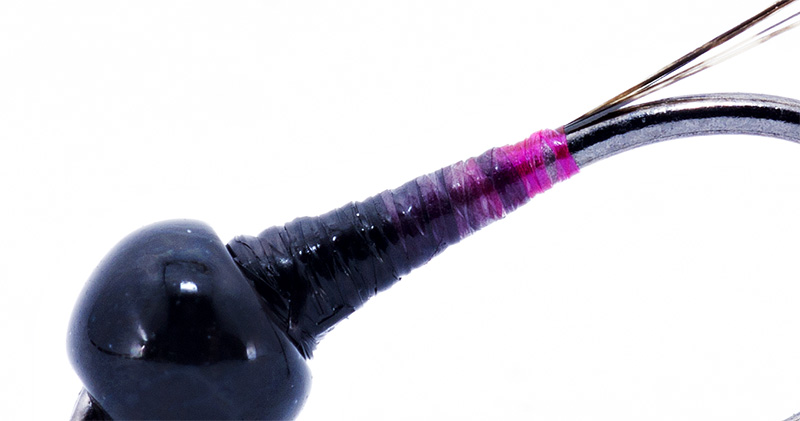 Perdigon nymphs started to be more and more popular and lot of medium and advance fly fishermen use them (on light nymphing, long nymphing and French nymphing techniques). The beginners use these nymphs with Czech nymphing style – more easy technique.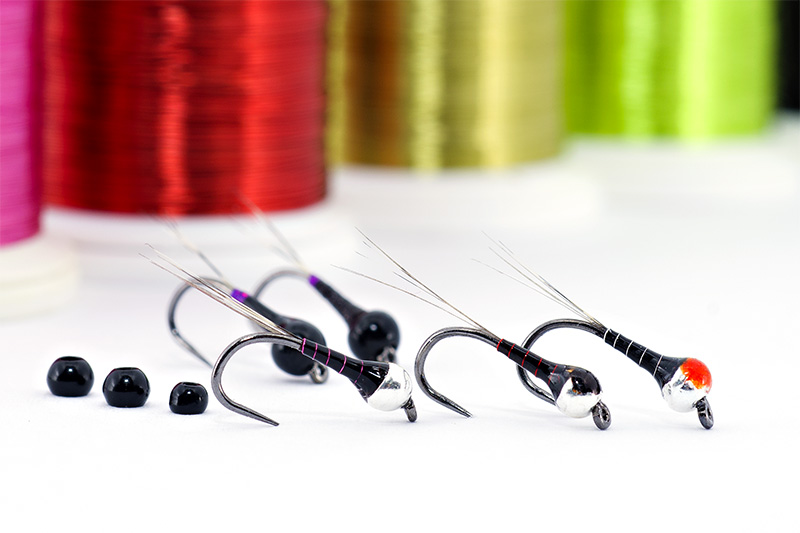 Unfortunately more and more tiers claimed skin allergies at UV resins. The odor is not very pleasant and the UV light, in time, is not ok for eyes, can increase the light sensitivity of the retin.
If you tie 10-20 flies in one week can be ok. But if you want to tie a few dozens, problem can appear. We have the same situation with our tiers and we tried to find a solution for these nymphs made with UV resin. Using head cement is an alternative but at least 2-3 layers are necessary to obtain the deep glossy bodies. A tying process for one fly can last more than 30min ( of course in steps), it is imperative to let the layers to dry hard. Even so is a time consuming process.
From a while we found the solution, we tested and we can say that we are very happy!. We found a nice semitransparent and glossy material that will suit perfectly for making perdigon flies:Hends Quill Body is the material!
As you can see in photos bellow the fly tied with this material is slim, hard in body, glossy and can be used for small hooks down to #24.
So if you have some kind of allergy but you want to tie your perdigon flies and you don't want to buy them , we found the solution for you: use Hends Body Quills and you can create without any problem your perdigones 🙂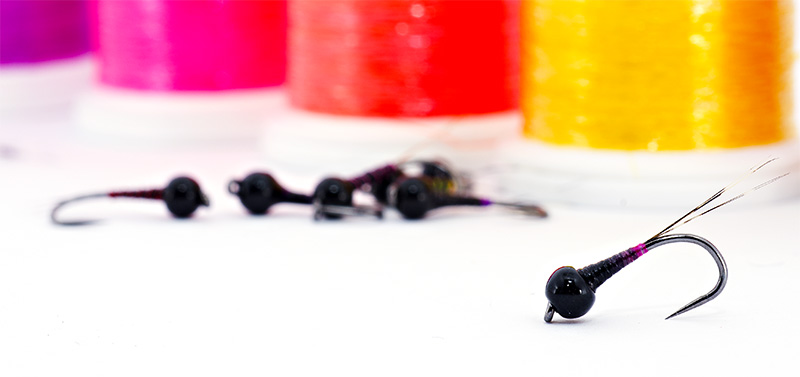 Here is a more clear photo of a black perdigon tied with Black Body Quill from Hends. Only the black material is opaque, the rest of them are translucent and very nice effects can be created.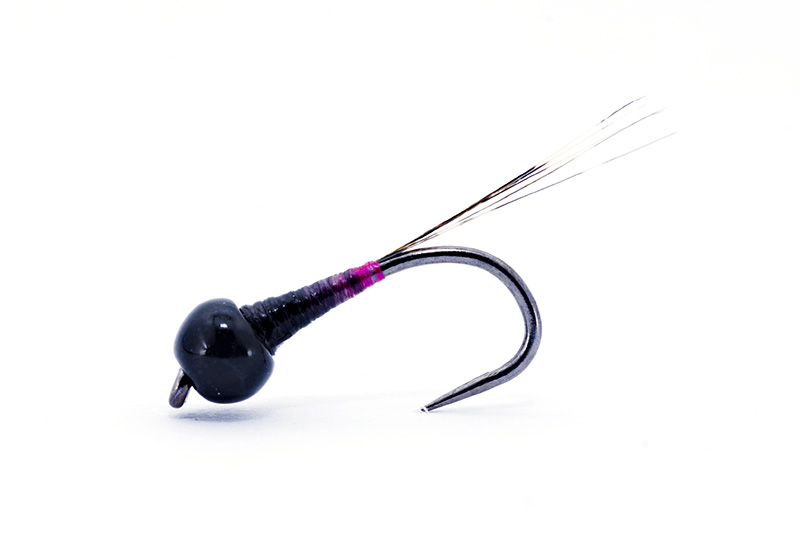 As you can see there is no big difference between bodies tied with UV resin and those tied with Hends Body Quill. Another economic aspect is that a fly tied with Hends Body Quill is more cheaper: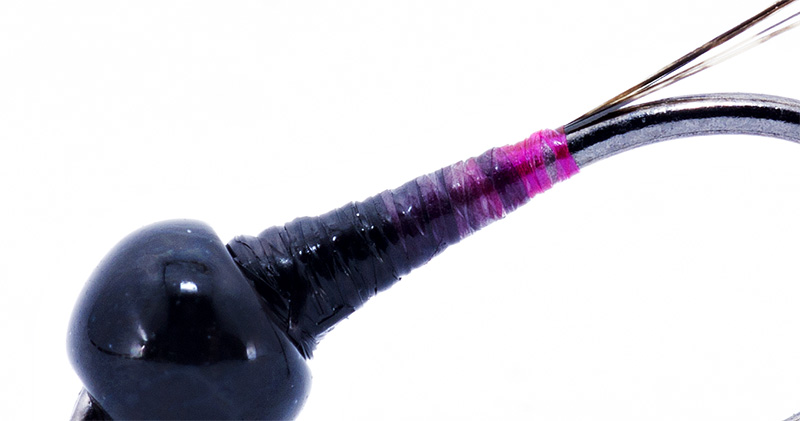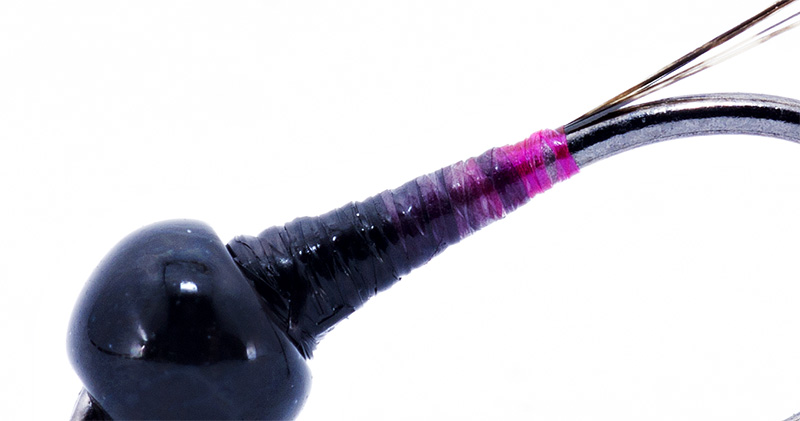 We have some very small nymphs tied in this way but with dubbing right behind beads: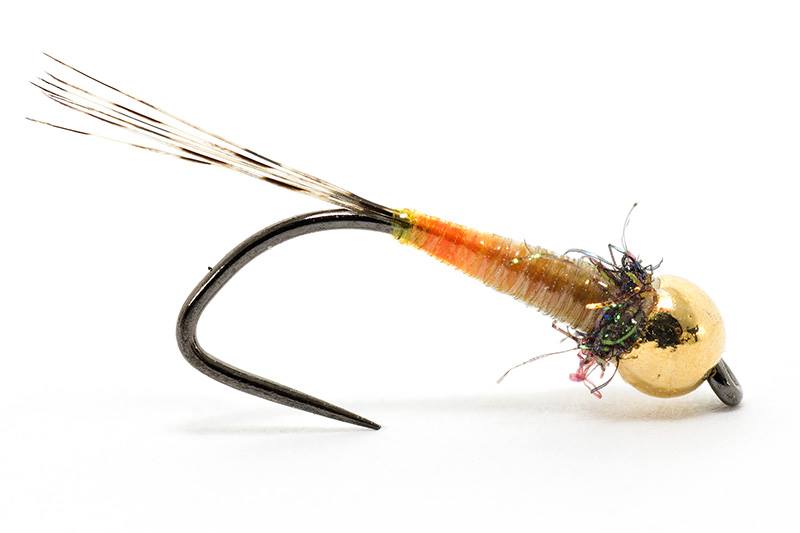 So in my opinion is a great way to tie your favorite perdigon flies using Hends Body Quill if you have allergies at UV resin or you cannot tolerate the UV light.
For those interested in Hends Body Quill – here is the place where you can buy or check the color range.
If you don't have time to test or tie perdigon flies then you can buy as set or chose what type you like. All our range of perdigon flies are tested by our Pro Team, all of them catch fish!