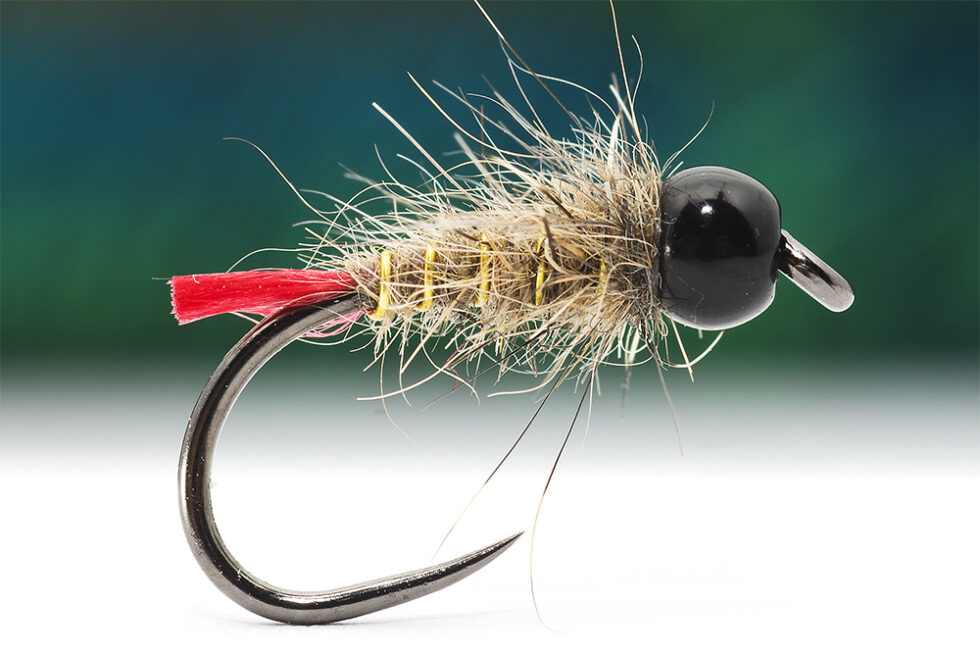 Simple flies, easy to tie, with simple materials should be in everybody flyboxes. Here is a simple model which I consider a great searching pattern for trout fishing. No fancy hot spots, no fancy materials, no fancy recipes!
I know that is too simple, almost boring. But is a fly that works great 🙂
your favorite hook in size #12-16
hare dubbing from your local brand or favorite producer ( I use Mad Rabbit Dubbing in natural color)
tail made of red thread
ribbing made of gold wire ( preferable lacquer coated to avoid oxidation )
bead -tungsten black
If you fish it between big rocks, or behind them or near the big structures where currents are fast, it is impossible to not have a strike. A trout strike, because these flies are for him 🙂 Big water-big flies, low and ginger clear waters then small flies.