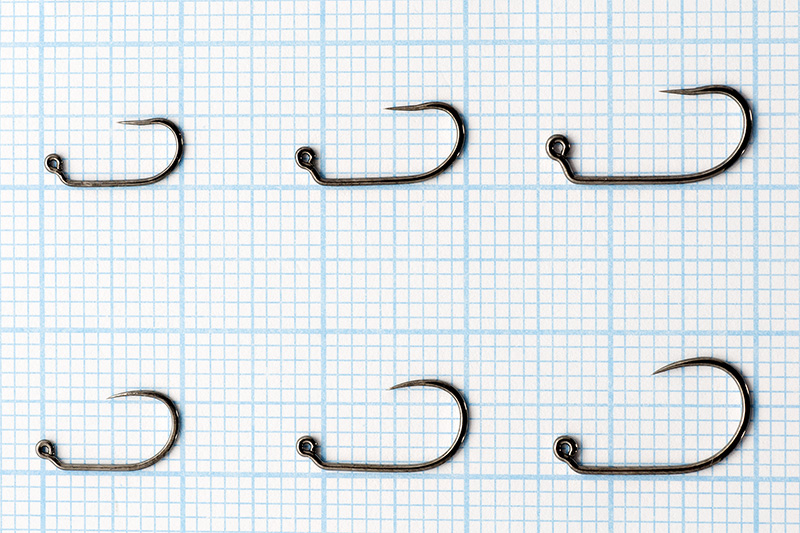 I made a few photos with most popular barbless jig fly hooks on millimeter paper. In this way everybody can figure fast how these hooks are.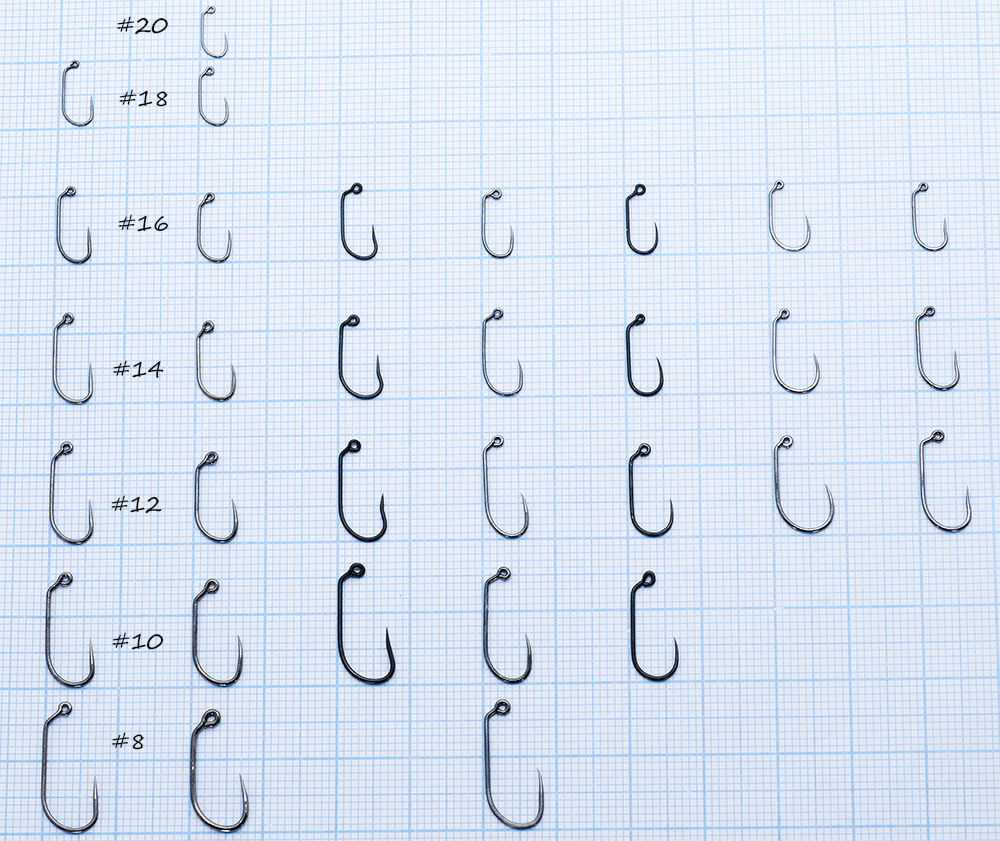 From left to right:
-Demmon DJS 300
-Demmon Competition ST 320
-Demmon Competion ST330 Wave
-Demmon Competition ST 300
-Knapek P
-Hanak Superb 450
-Hanak 470
I hope that you find the info useful, soon I will add photos with jigs from Hends.
Cheers!