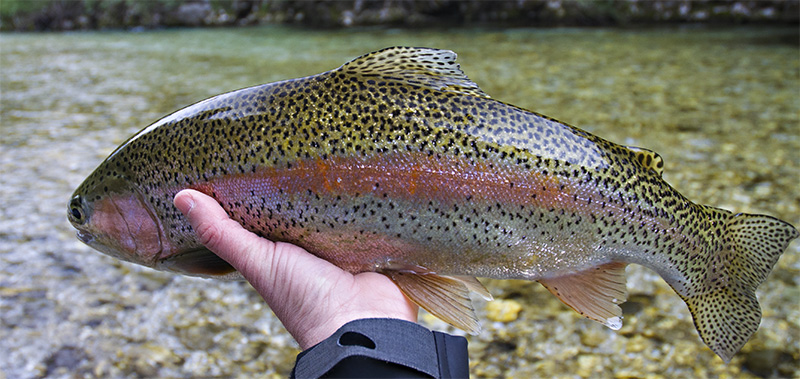 We started the season fishing as usual – this year going  in Slovenia in April. This time, we went on Soca river and we decided to fish on the Soca's tributaries too.
We had a new series of flies to test. We developed this special series of flies for Spring fishing and for very shy fish. It is well known that fishing on Soca with only one fly is very demanding. You need good fishing skills to catch big fish, so starting to test our new flies there was the best option.
We arrived in Tolmin after 10 hours of driving from Romania, which means 1200km, mostly on highways. We arrived at 5pm and we took a look at the river from the Tolmin bridge to see how  the water looks . It was perfect, crystal clear, nice and low. Unfortunately in that day the air temperature dropped from 24Celsius degrees to 4Celsius degrees and a strong wind started to blow.
Soca under the bridge: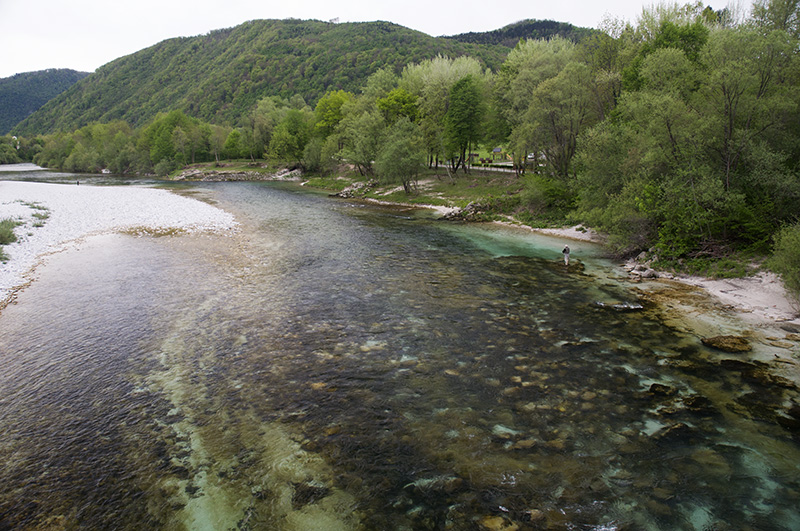 Upper view:

So we went at the rented house to leave our luggage. After that, we took a short tour of the area to buy the fishing licences and to eat something.
We found the local Tolmin fishing club closed at 6pm so we went in Most na Soci at pension Sterk where a young guy helped us with the fishing licences and info about fishing in that period.
That moment we heard that in Croatia, Hungary, Austria and Romania it started to snow… This was not  good news regarding weather. Fishing in these conditions can be very tough, the strong wind and the low temperature can seriously disturb the fish.
However, we started the next day visiting a local bakery, in fact one of the best that I've seen in Slovenia.
From the outside it was not very attractive but when we stepped inside everything changed: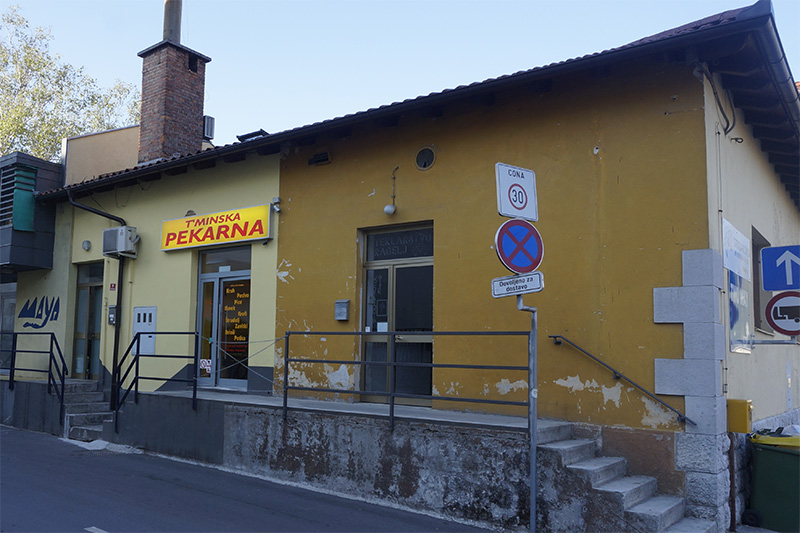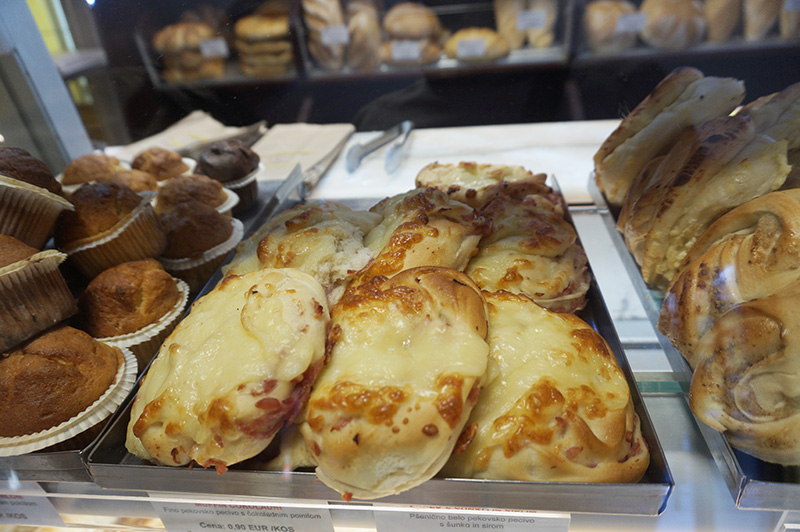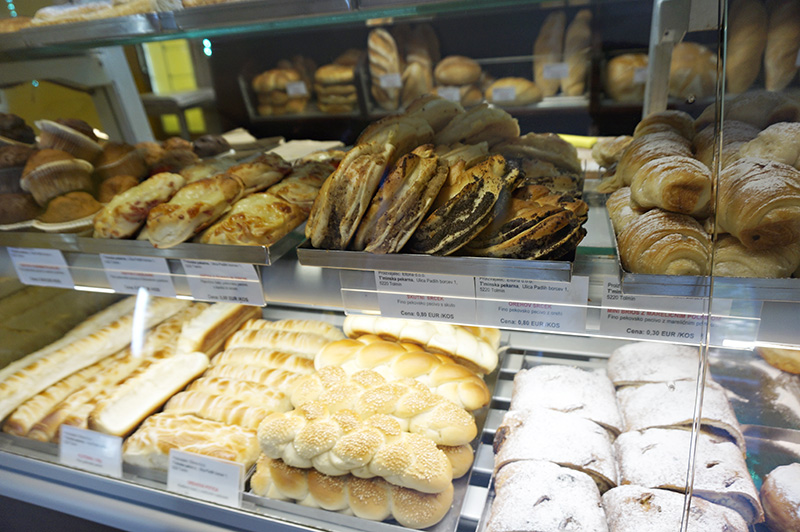 We saw a lot of delicious local dishes,  from different types of pies with meat, prosciutto, pomodoro to local pies called burek made with cheese and meat. We saw the classic Austrian strudel made with apple and other kind of donuts and croissants. The perfect food to make you happy in the morning and also to take with you back at home (a few kilos extra!) 🙂
We met Karlo Furlan, a fishing guide on Soca, very nice and helpful . He was a police officer but now he is retired and he ties superb flies for different local shops and provides full service guiding for fishermen who want to have a great time in that part of Slovenia.
He gave me a few fantastic streamers for marble trout and for big rainbow trout: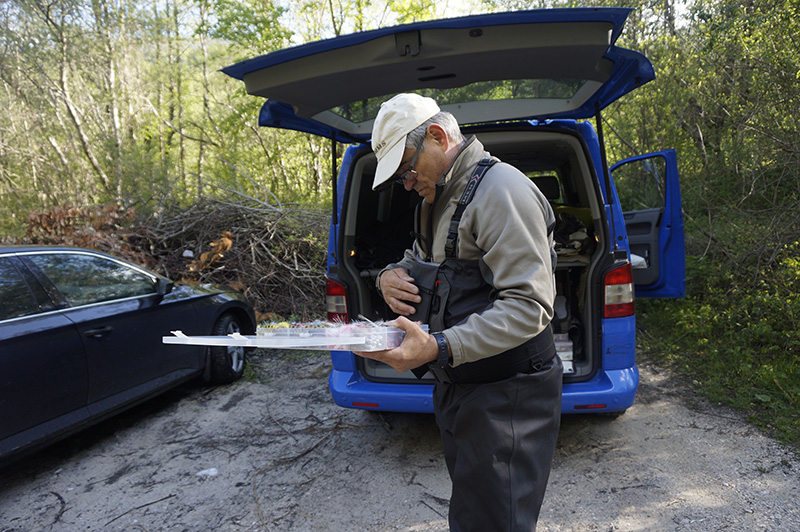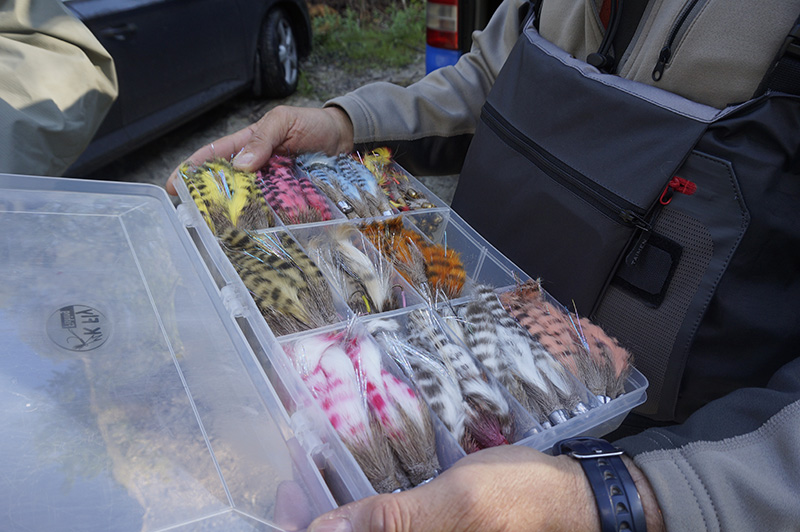 Unfortunately I took with me only light rods : size #3 10′ and a size #5 -9′, as I said, to test our range of nymphs and micro nymphs. I will go fishing with those big streamers  some other time.
Fishing on strong wind was really difficult, some trees fell very close to us on the river bank and even in the front of our car: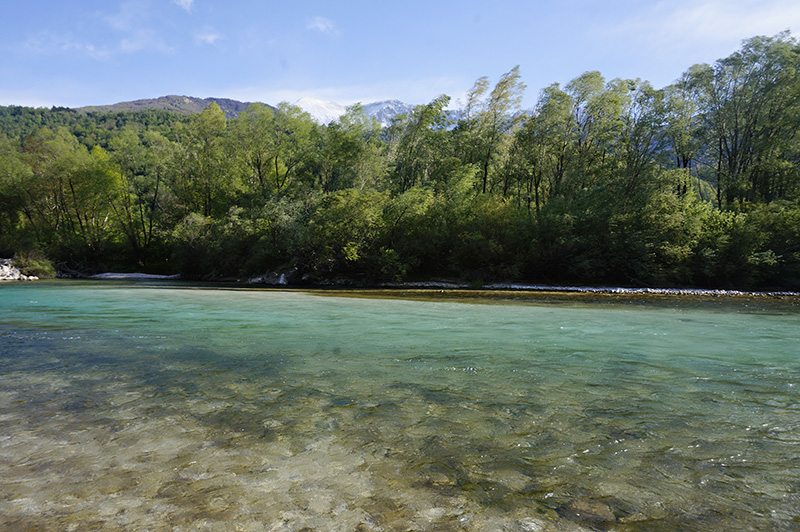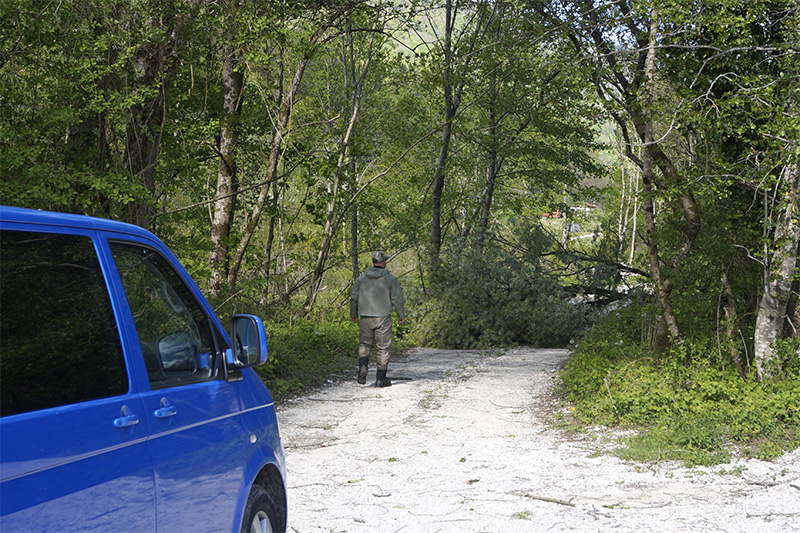 It was difficult even to keep the rods in our hands and we had to look after places where the wind was not so strong. Anyway, we managed to land a few nice rainbow trout: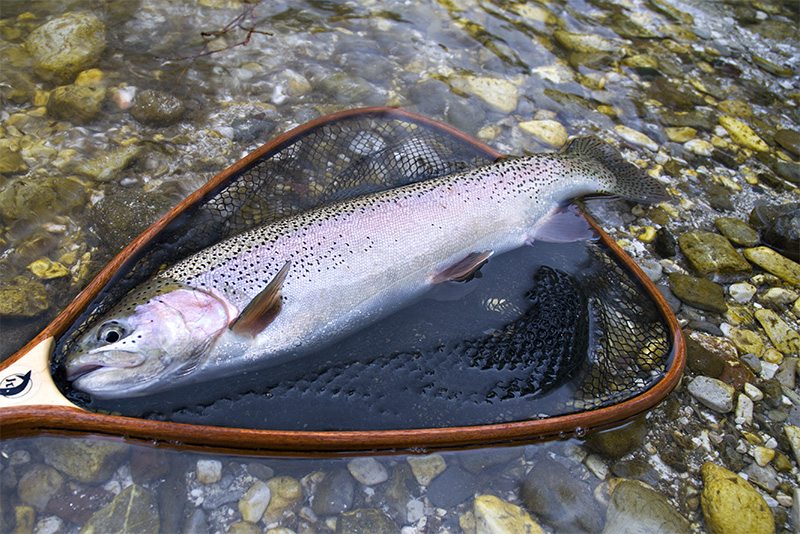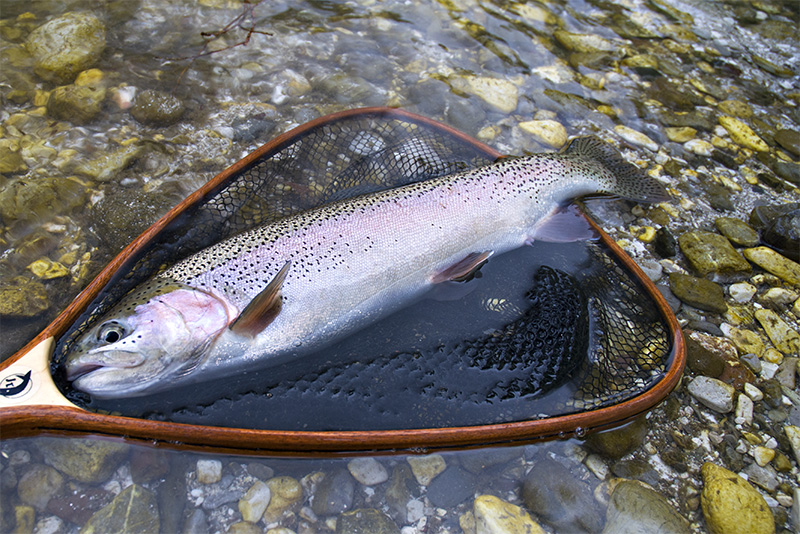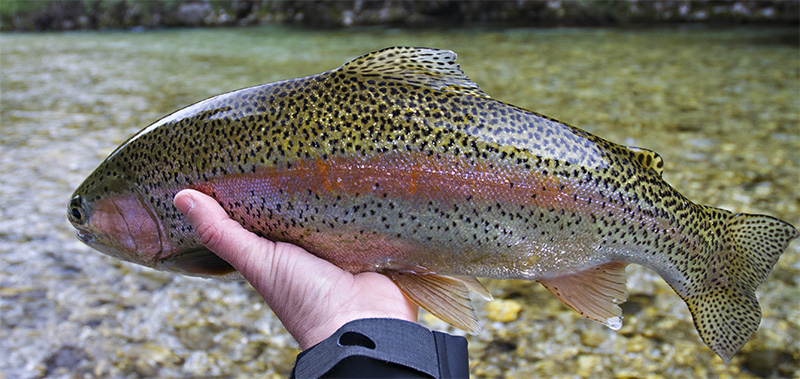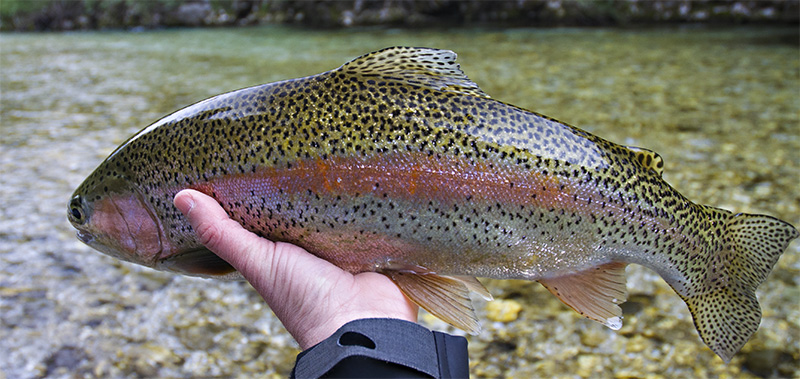 All trout were located in deep pools so I had to take long walks on the river bank and carefully try to spot them. After that, fishing was kind of New Zealand type of fishing : you have to see the fish and you have to cast your fly perfectly. Otherwise no fish will take your fly or will run fast, scared by your movement or by your shadow.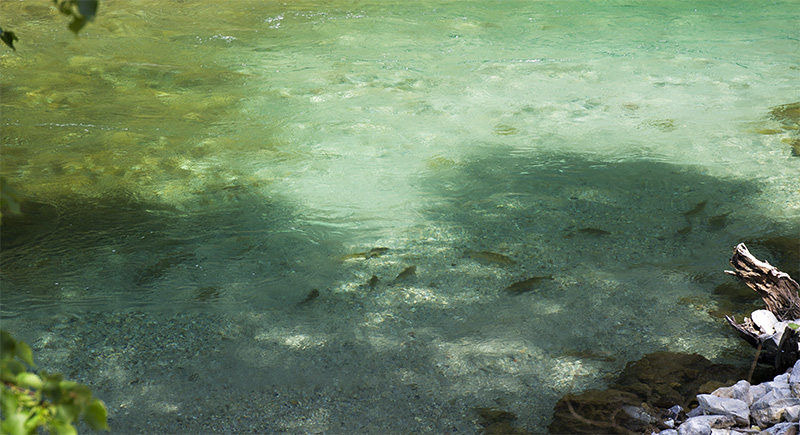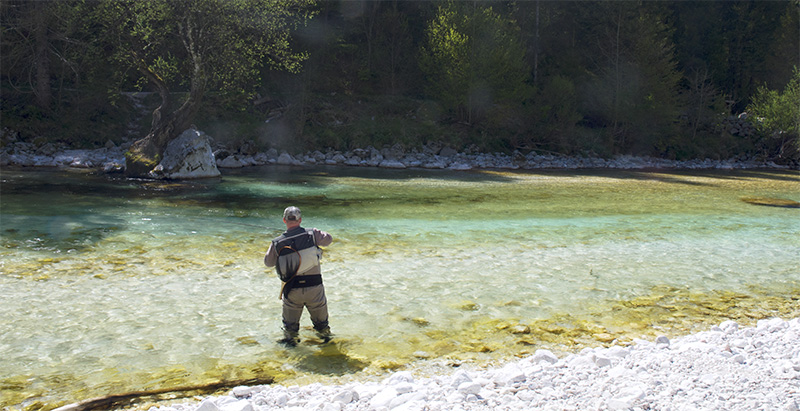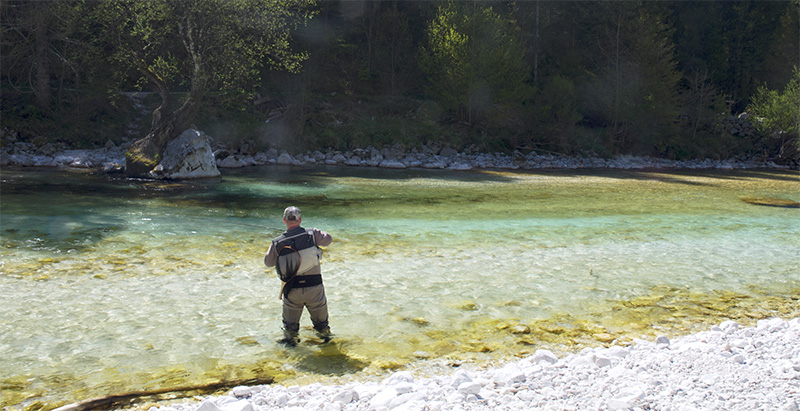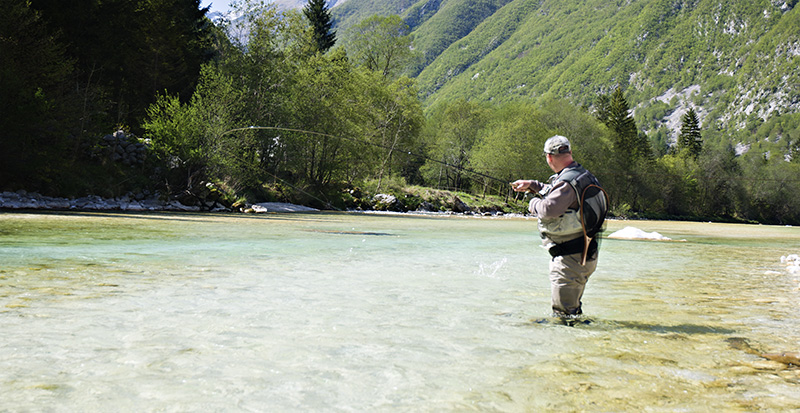 The most effective flies:
Early in the morning:
Red squirmy:


GRHE variants in size #10-12 and 14: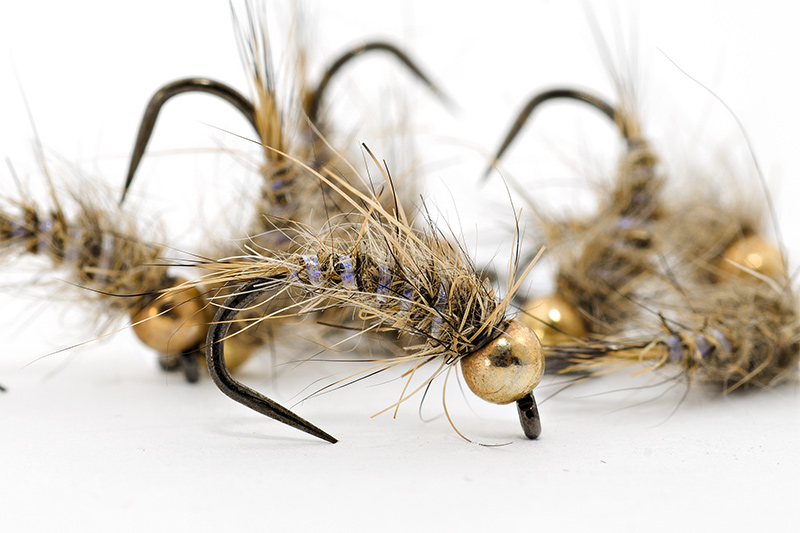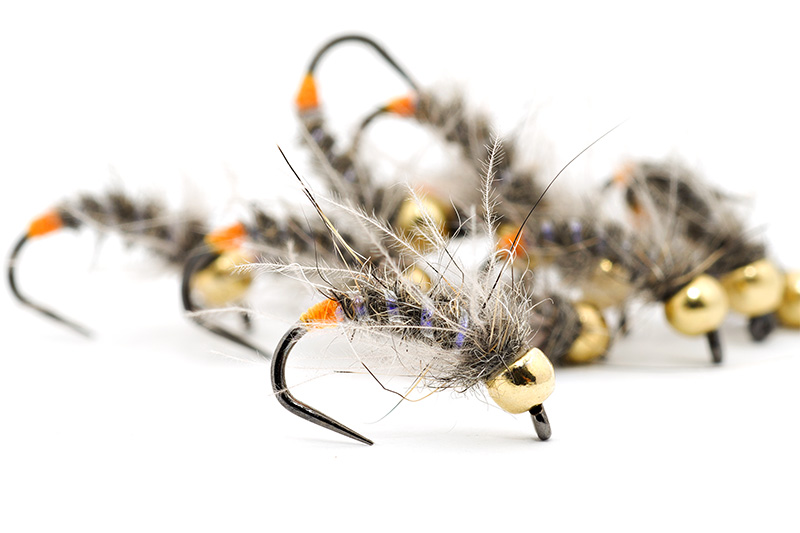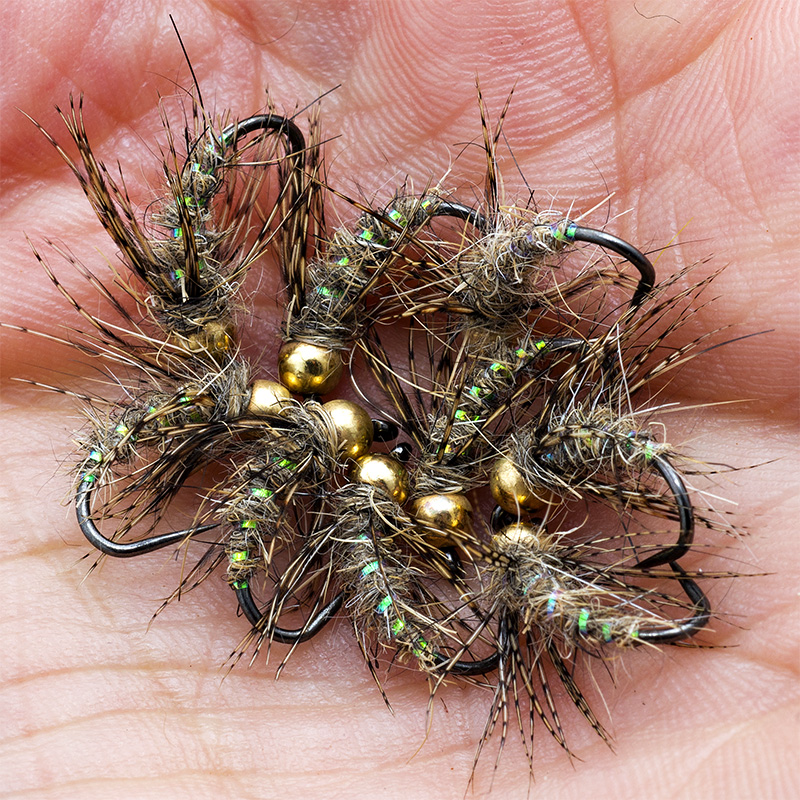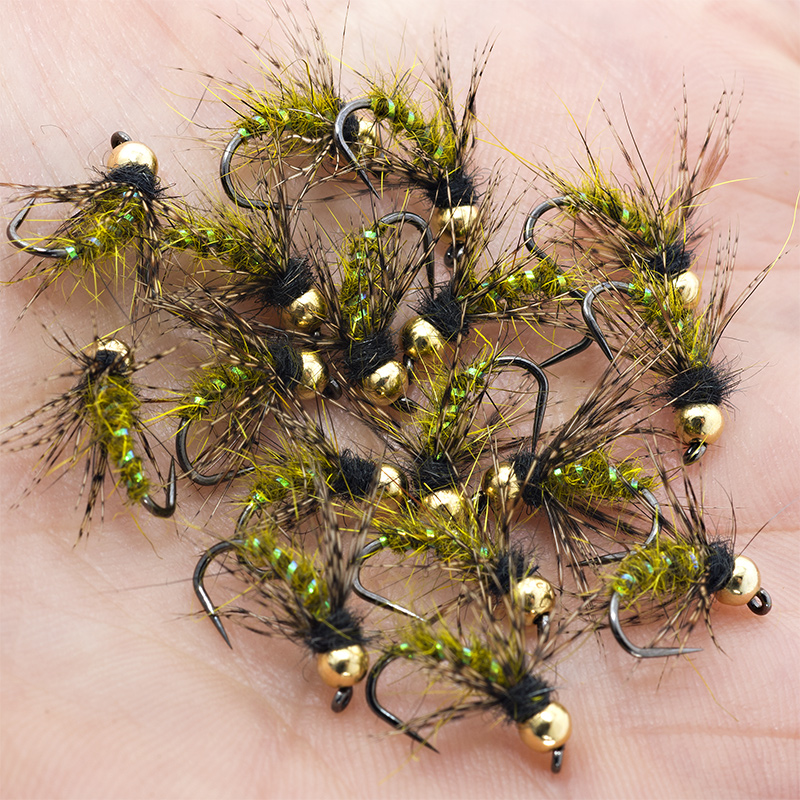 From 8.30am or from 9am till 7-8pm the most effective flies were micro nymphs like frenchies and perdigon tied in olive, cream, dark violet and black. I also tested  the same flies tied on jig, they had the same success: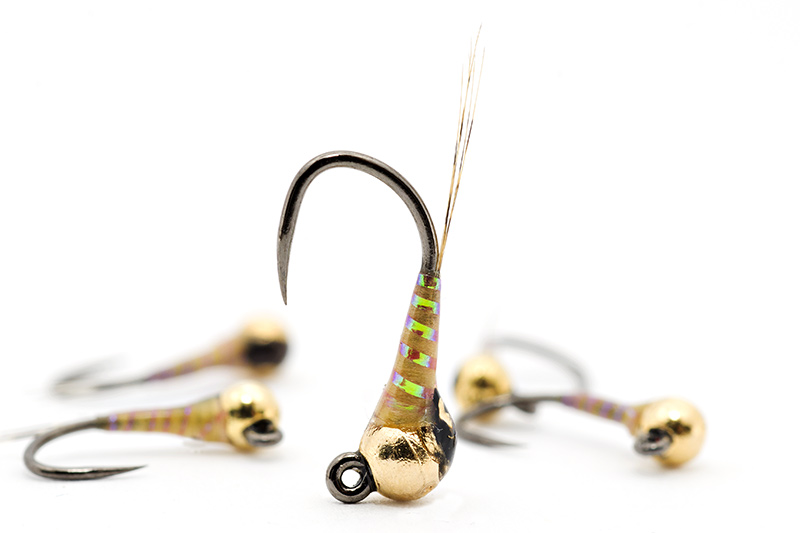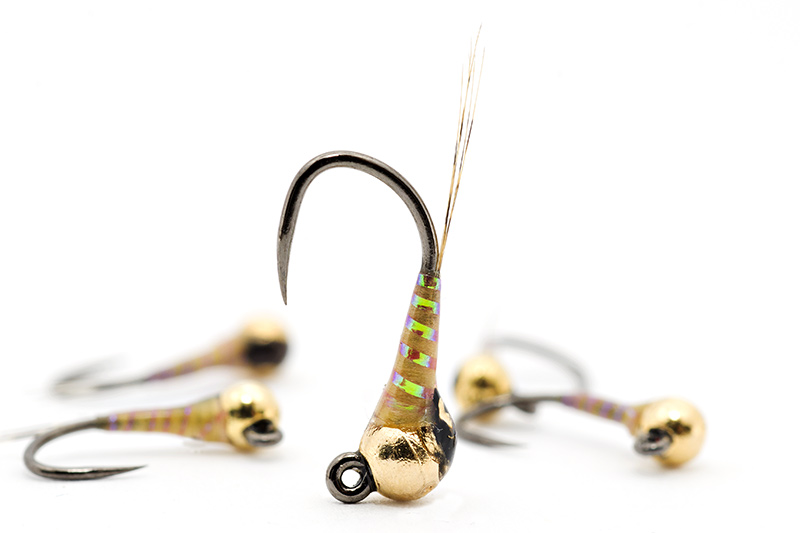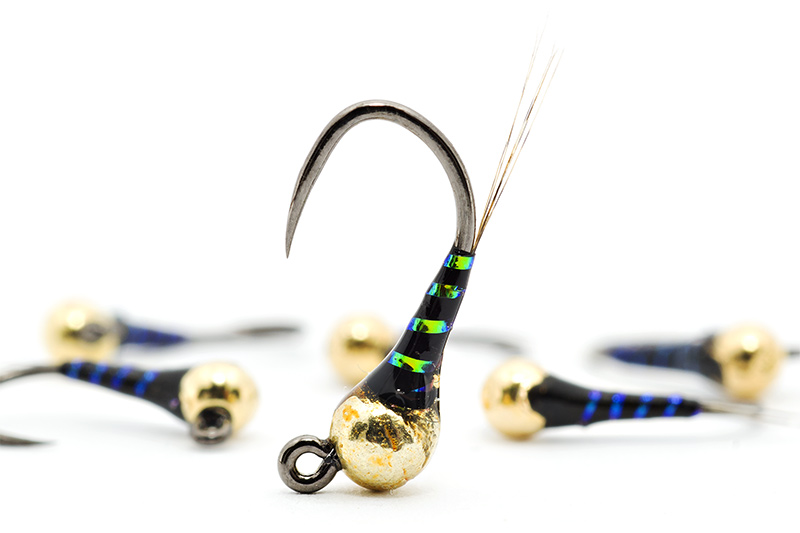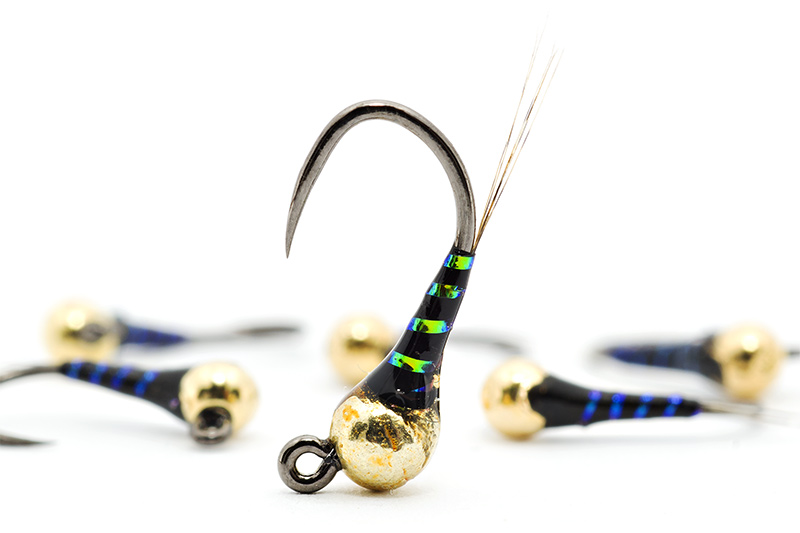 I had a lot of fun catching beautiful Soca fish, my most used rod was the light nymphing rod in size #3 custom made with a 9m French nymphing leader and a TroutLine Tactical Perdigon Line. I used light tippet in size 0.12mm Stroft FC1 fluorocarbon ( my most used and trusty tippet) because the water was crystal clear all the time. The reel used was a Vosseler DC2 #3/4, my favorite reel, practically a tank, impossible to destroy.
I landed fish between 45 and 55cm without big problems. I had some big fish like the ones in the photos bellow: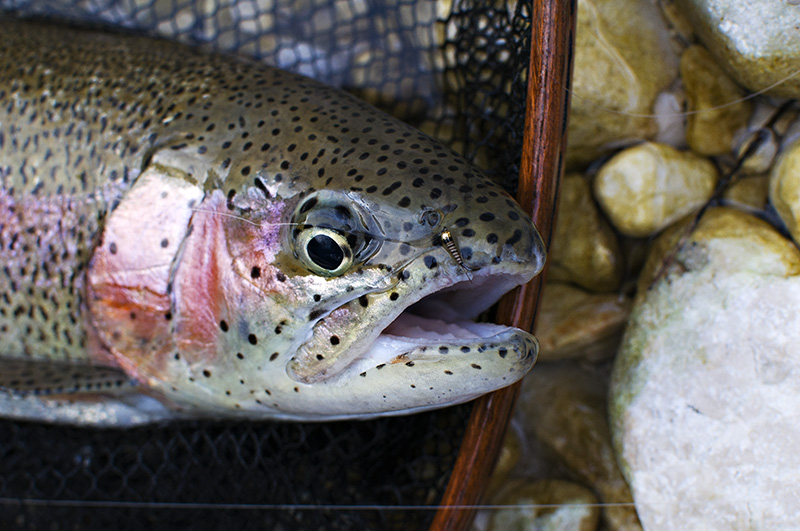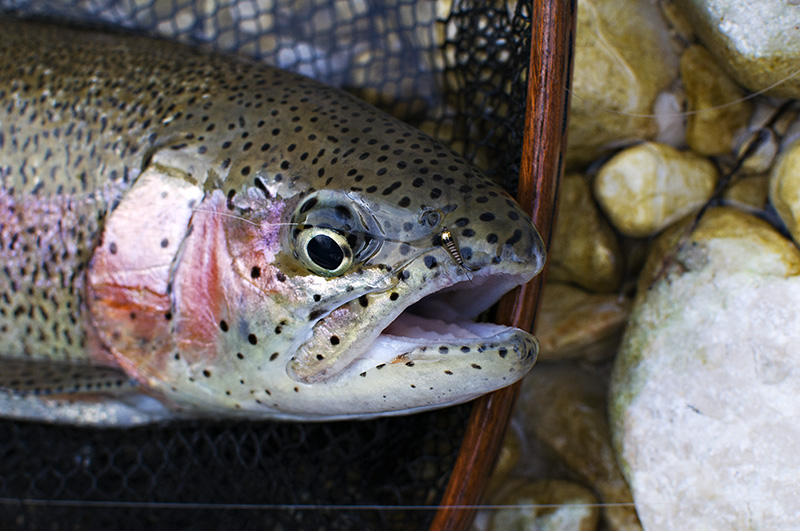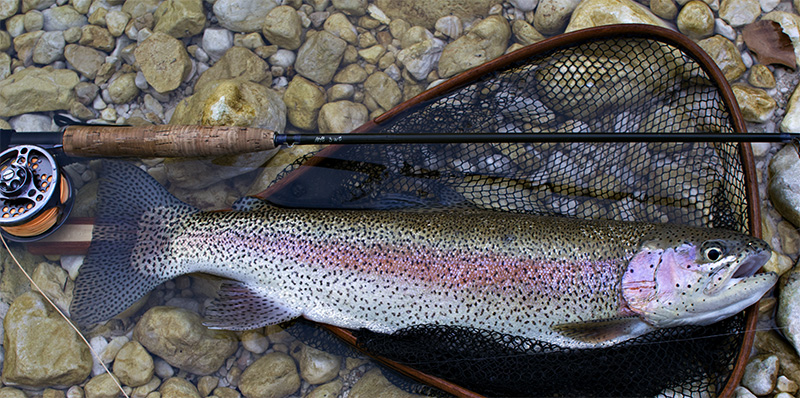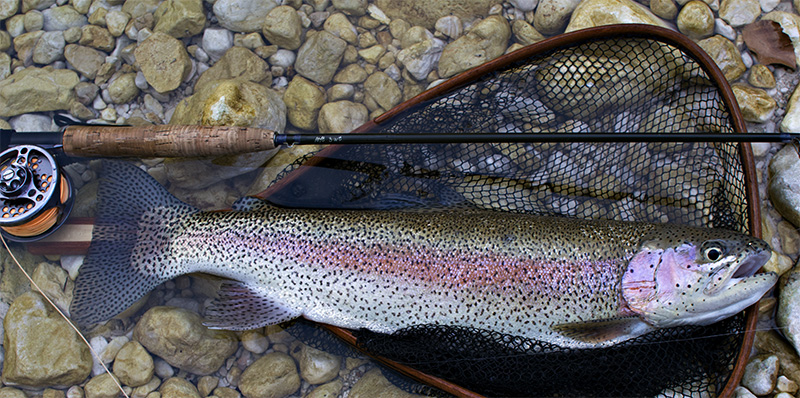 I fished on Soca only one full day, not enough to have a clear idea about that river. However,  it was a nice and interesting experience but I will go back for sure: