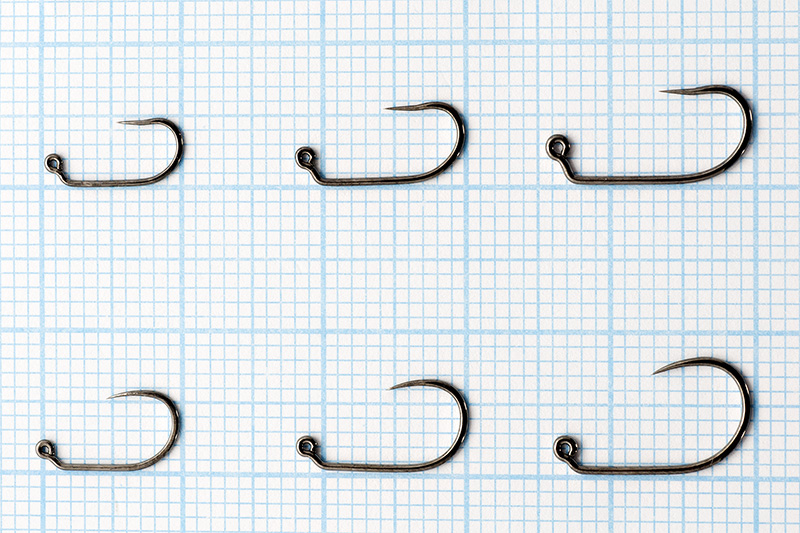 The barbless jig fly hooks are more and more popular between fly tiers, especially in Europe.
For this reason I made a few photos with the most popular barbless jig fly hooks on millimeter paper. In this way everybody can figure fast how these hooks are.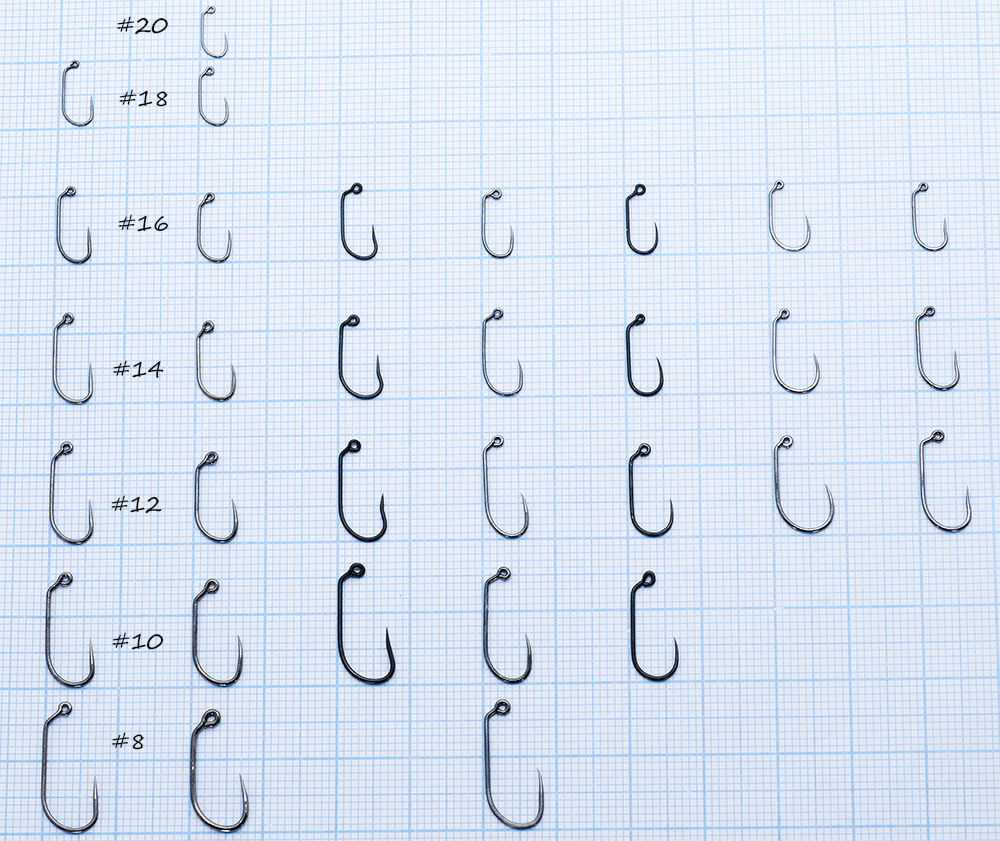 From left to right:
-Demmon DJS 300
-Demmon Competition ST 320
-Demmon Competion ST330 Wave
-Demmon Competition ST 300
-Knapek P
-Hanak Superb 450
-Hanak 470
Demmon has 2 ranges, a classic one and a competition one. The classic model has straight point and the competition one had the point curved inside.
Knapek renmain one of the best hook and probably is the first brand hook that developed the point curved inside. VIt is a very good hook loved by fishermen competitors. The biggest sizes like 8 ,6 and 4 are used also in lure fishing ( for modern trout soft lures )
Hanak is absolutely superb, very nice shape with very strong wire.
My advice is to choose and test all types from all brands and use what suits you better according with your style of fishing and how big are the fish in your area.
I hope that you find the info useful, soon I will add photos with jigs from Hends.
Cheers!