This spring we started the new season with the new generation of perdigon flies for shy fish. We had 2 trips, one in Poland on San river early in April and another one in the middle of April on 3 rivers from Slovenia.
We always test the new flies before we put them on sale in our shop. We always offer our clients  and friends  flies that catch fish. These new perdigon flies are made especially for rivers where C&R are widely applied and the fish are very educated. Trout and grayling are the target but probably these flies work also for common nase and barbell too.
My approach in tying these flies was simple:
natural colors
simple silhouette
no classic hot spots
just a  a little bit of colors to  increase the curiosity of the fish without being too aggressive
For this reason I started to test different materials until I found a fine and shinny powder made of glitter. I added this powder over the back of the flies and I put a layer of UV resin over it. The light effect was fantastic and I tied a few more to have enough material for test.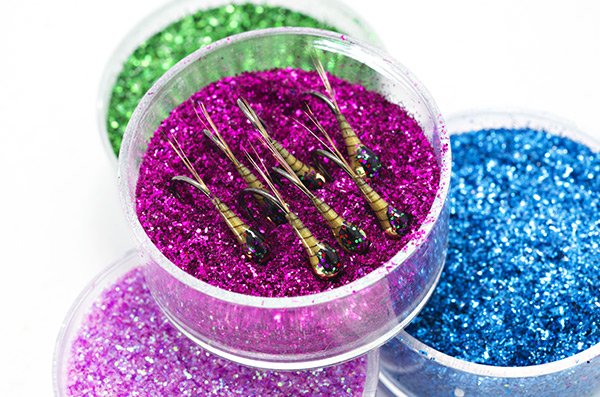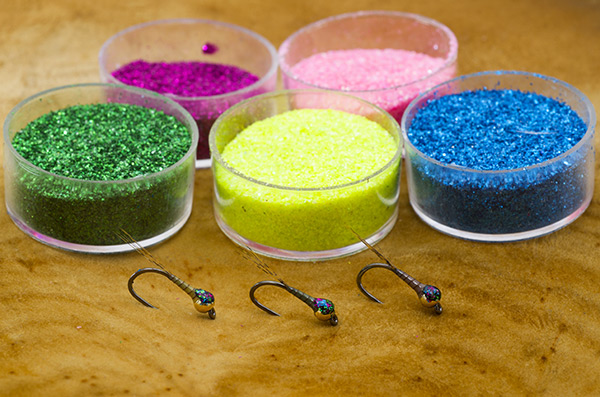 All these flies are now in our shop and are called Tactical Racing G Perdigon Nymphs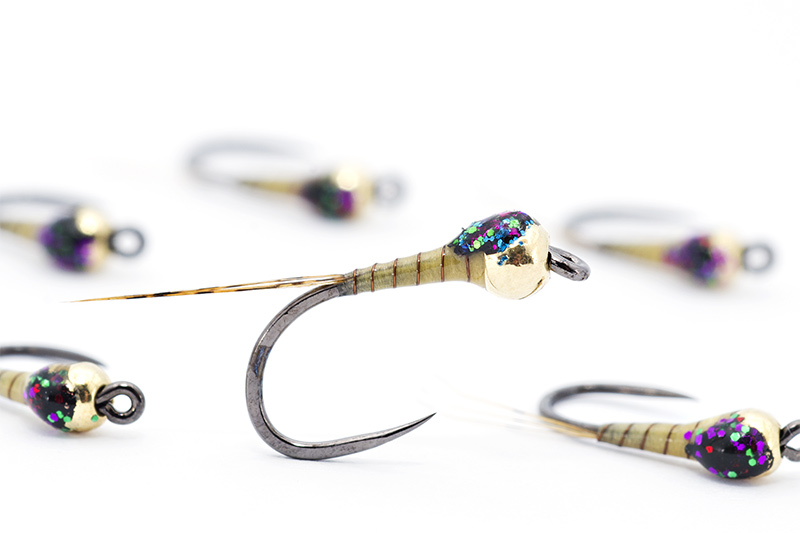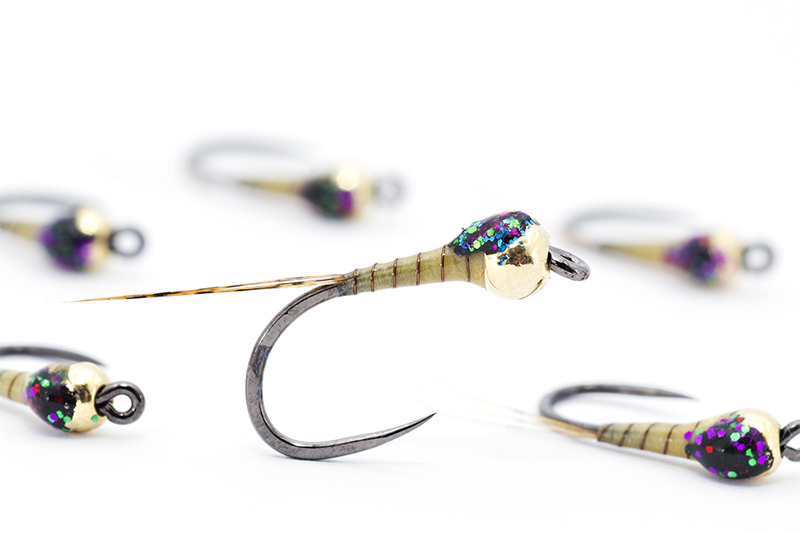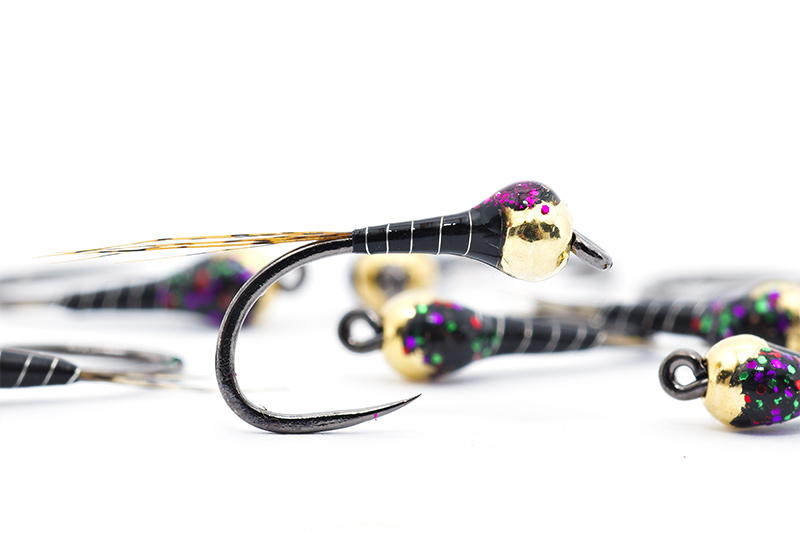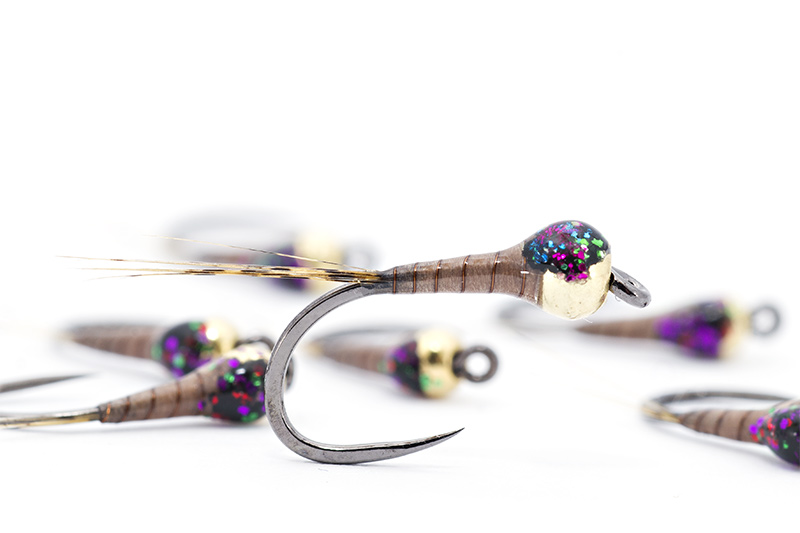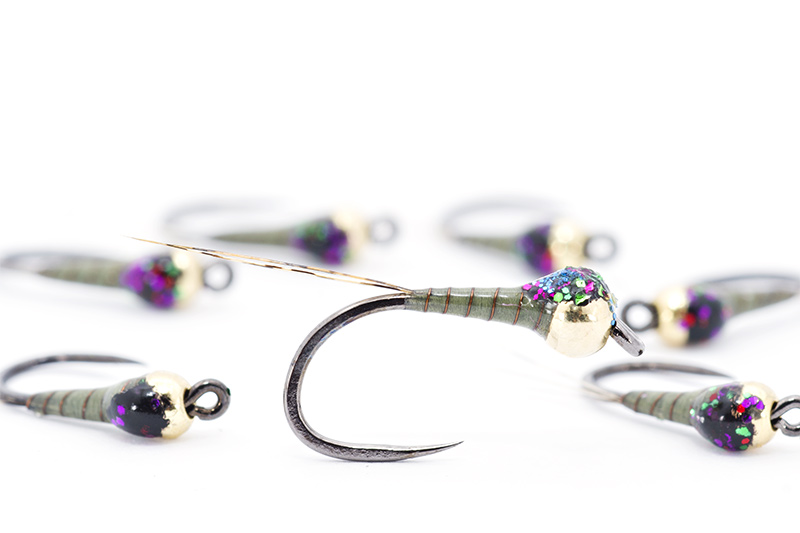 And a few nice fish from Slovenia: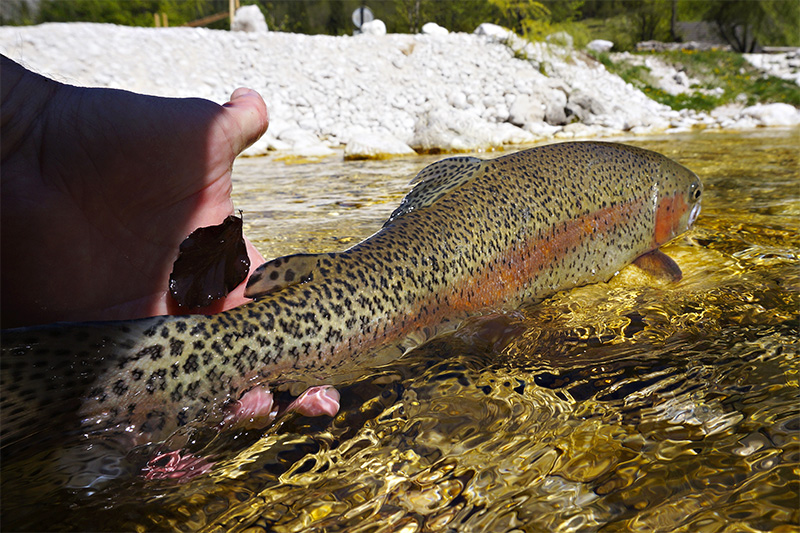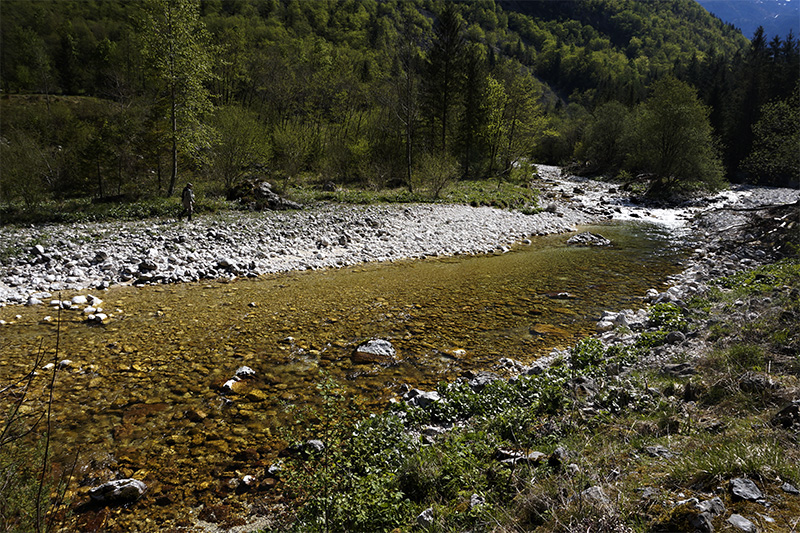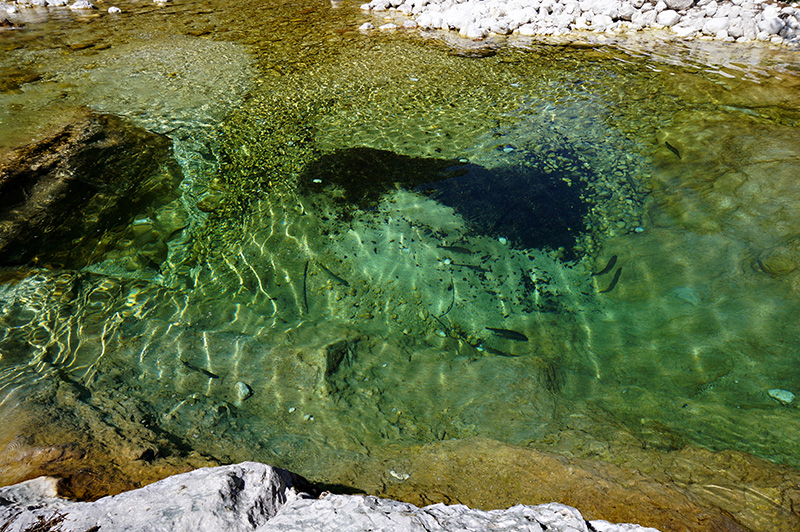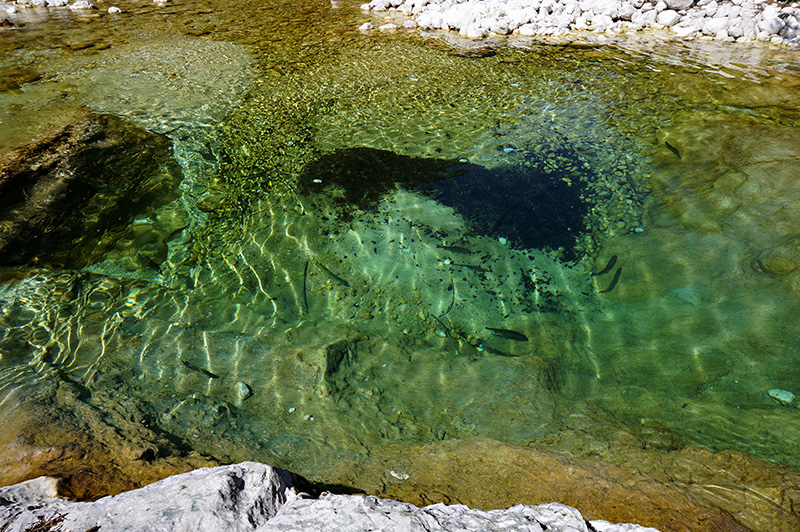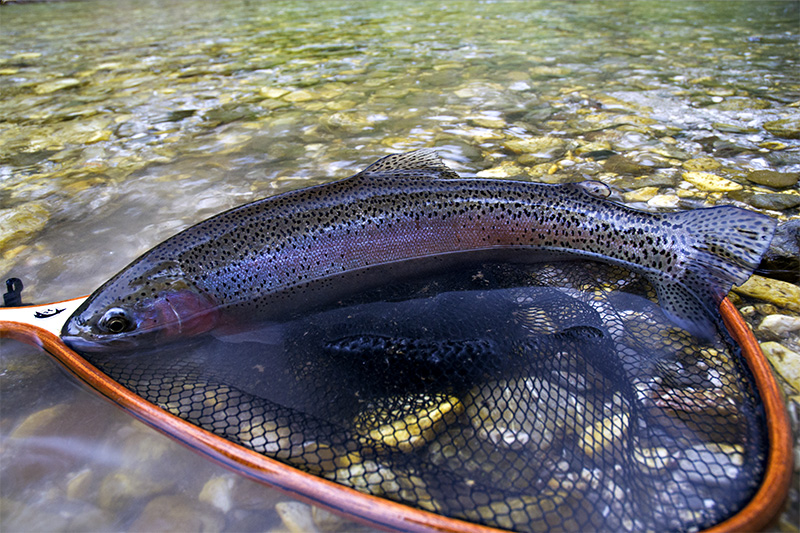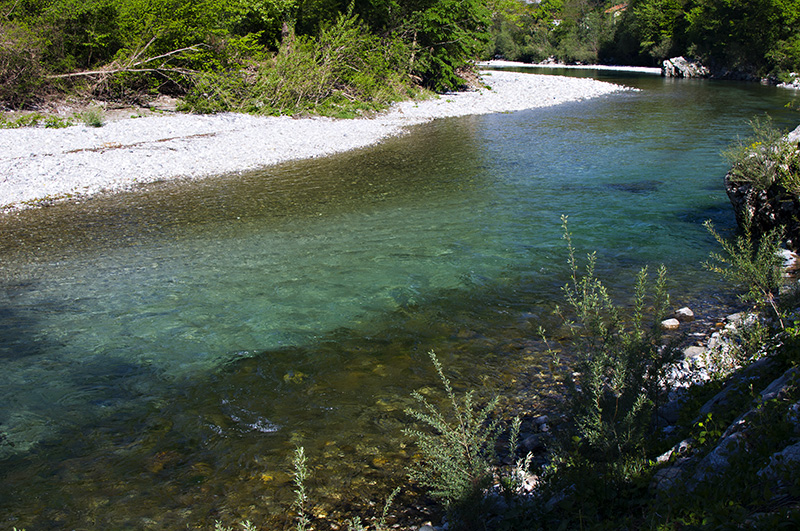 We used long and sensitive rods : Hanak and Hends series in size #3 and with a length of 10 and 11′ Long leaders of 6 and 9 meters with super visible strike indicator and a tippet of 0.10mm or 0.12mm. We use only Stroft FC1 and Stroft ABR!
A new fishing report about fishing in Poland will be published soon 🙂