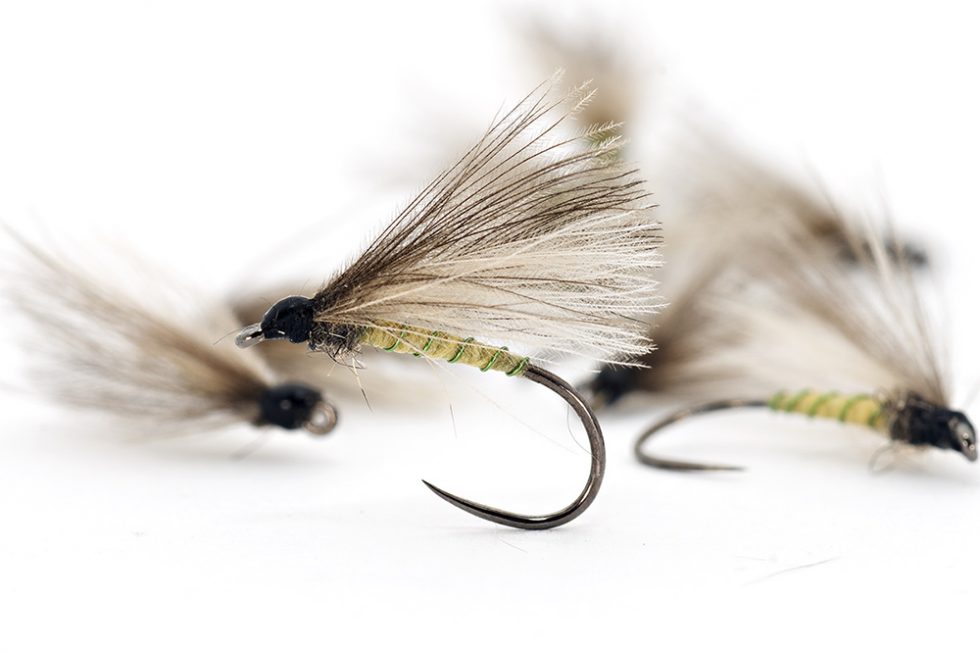 This model is one of my daily favorite F Fly. Is tied to represent small dun flies, sedge flies and yellow stone flies in the same time. It is delicate and effective in the same time. For fishing in medium and slow running rivers with spooky fish this is a model that you should start the fishing day.
Materials used:
BL hook #14-20
yellow thread for body
thorax made of troutline pure squirrel dubbing in natural
ribbing made of very thing olive wire
wing a mix between mallard and teal duck CDC feathers
Tying tip:  save the smallest CDC feathers for smaller hooks. In this way you will not need to trim the feathers and you will use the entire length of them. Also the  stems are more  thin and elastic  at small feathers,  if you use trimmed long feathers ,  the fish will spit  very fast the fly because  he will detect the stiffness of the wing.
Another tip :  the wing should be as long as the hook is from bend to the eye. Tie the fly in this way and you will have  a great balanced F Fly!
And the last tip: two turns with dubbing to form the thorax. Will provide a better water print of the fly  and will give you more balance to your model.