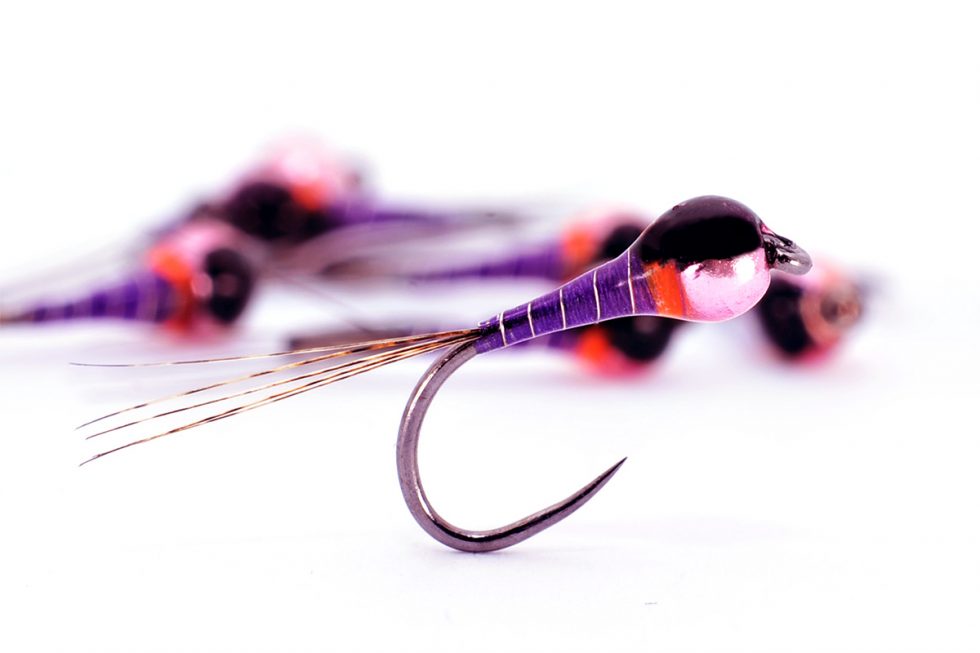 Recipe:
-barbless hook D04 HWW #14-18
-purple body thread
-ribbing with very thing silver/gold wire
-tail is made of barbs from Coq de Leon Flor de Escoba Rihnon
-hot spot is – orange
-coating is UV Troutline Classic Resin
-tungsten bead – metallic pink
The fly is developed by Mihai Vasilescu, member of Romanian National Team of fly fishermen. It is a great pattern that works in cold periods like late Autumn and Winter time. Grayling seems to love this fly so we recommend to have it, especially when the water are crystal clear and outside is cloudy.