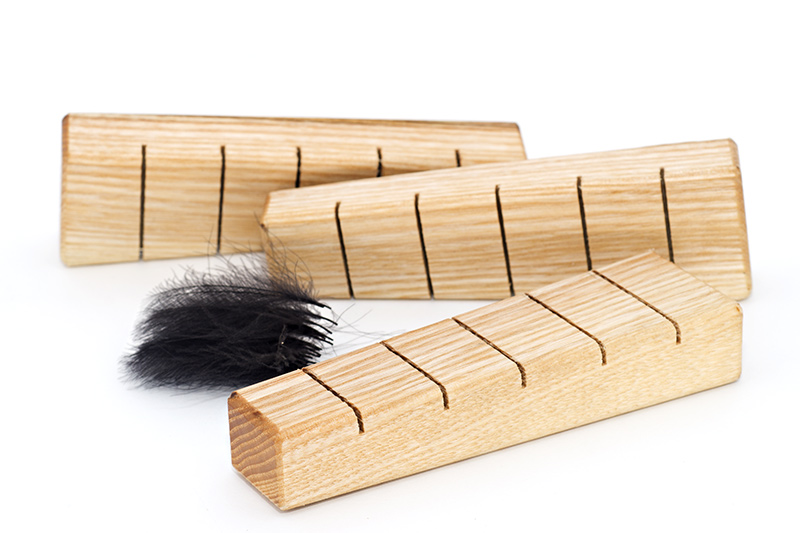 This wooden tool is made for those who love to work with CDC flies. It will help tying flies much easy and faster. It is a piece of noble wood carefully hand crafted with channels in different sizes dedicated for small, medium and large CDC feathers.
So lets start tying a CDC sedge:
Select a few CDC feathers ( I prefer to use Tobacco or natural beige color for this model of CDC sedge )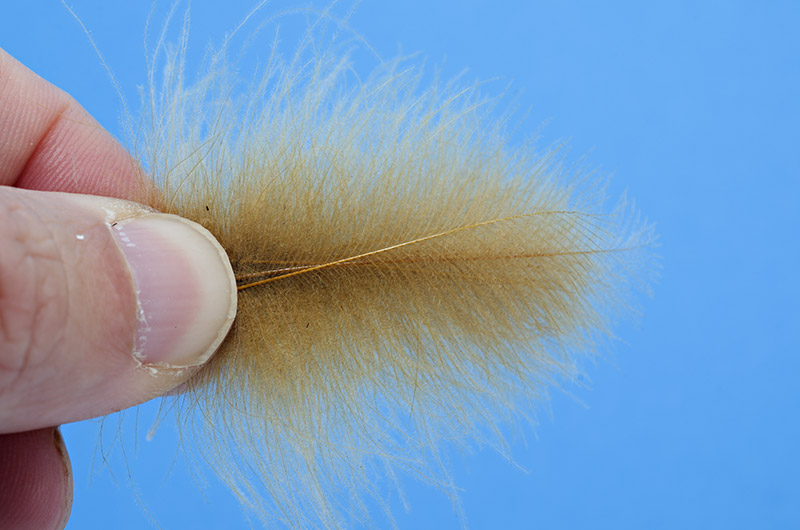 I insert them in a channel: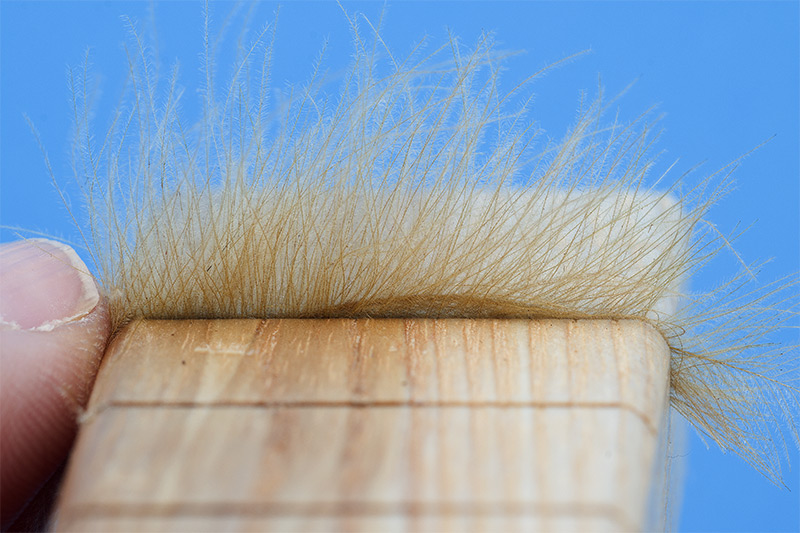 I grip them with my tying tool from Vosseler: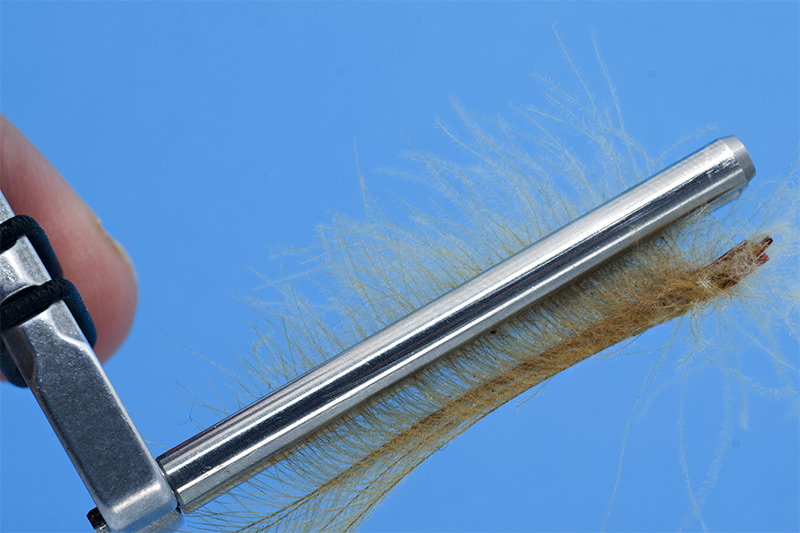 I cut the stems: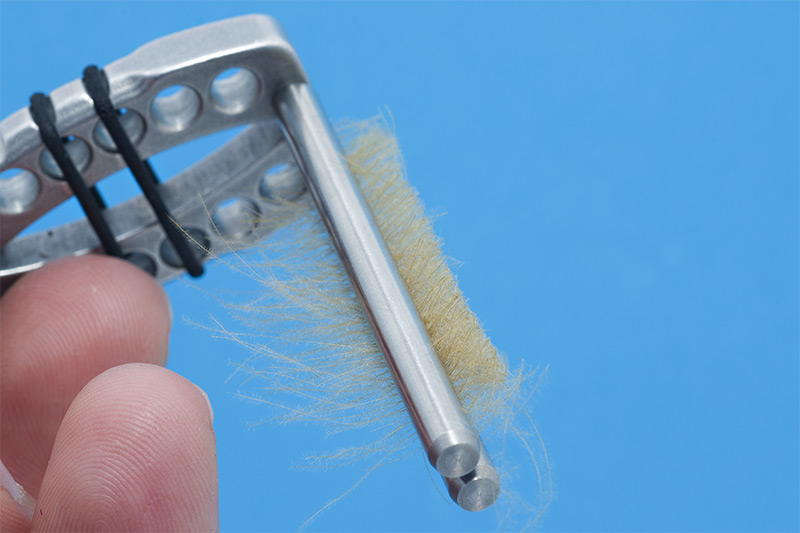 I fix in a dubbing loop the CDC barbs: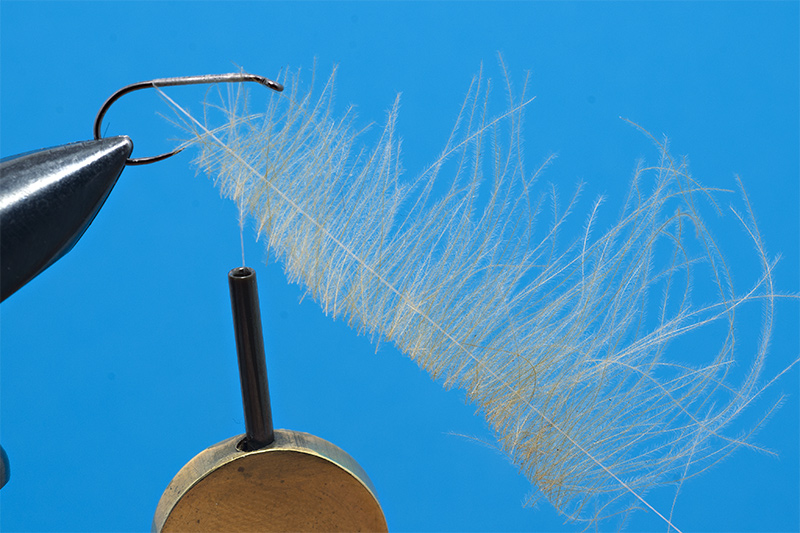 I twist them and I arrange to stay on the one side of the thread: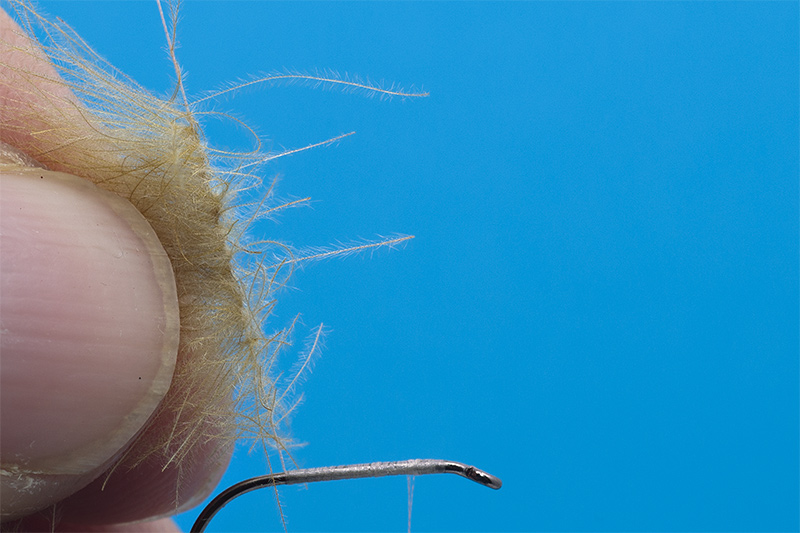 Then I wrap them on the hook shank and I will obtain a fluffy body almost ready to be trimmed: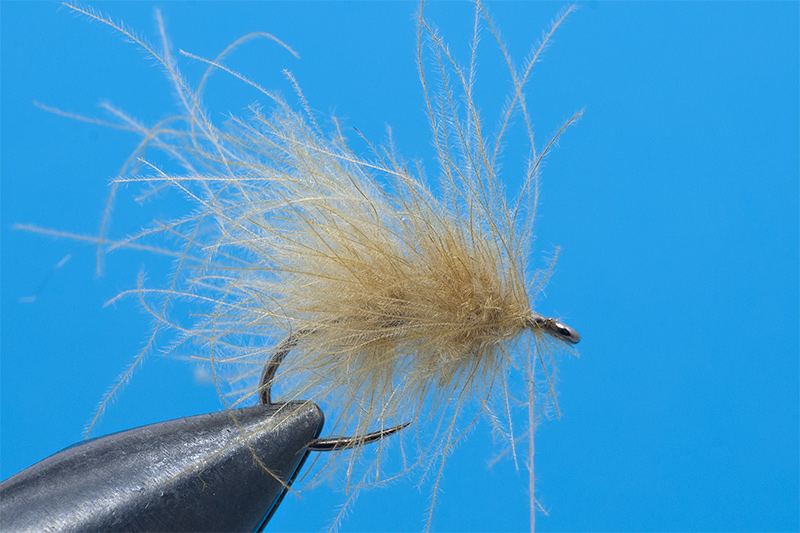 For the sake of the tying art I add a few mallard barbs as antennae: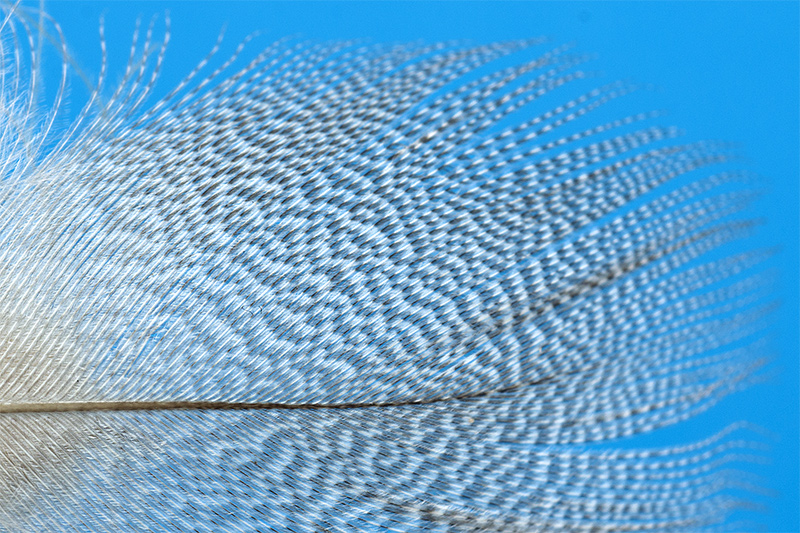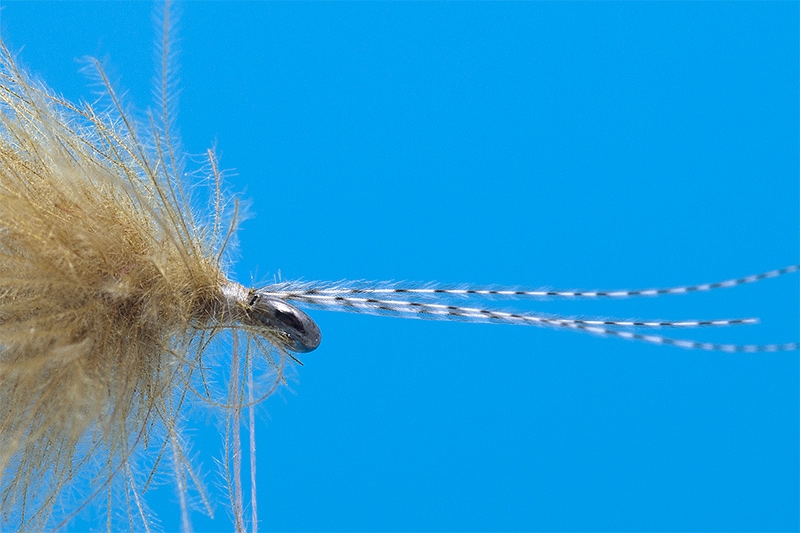 One tip: just fix more than two because at the end you can trim those who are not looking nice.
After that I start trimming the CDC to obtain a sedge shape: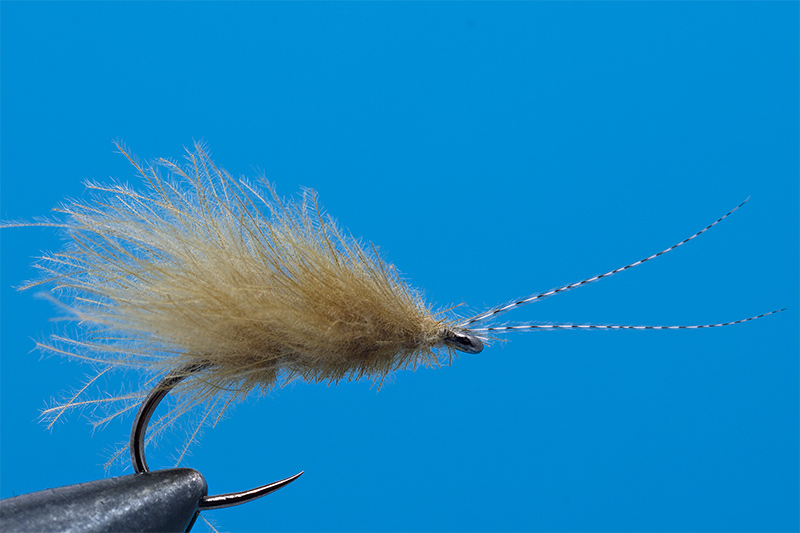 And here is the fly: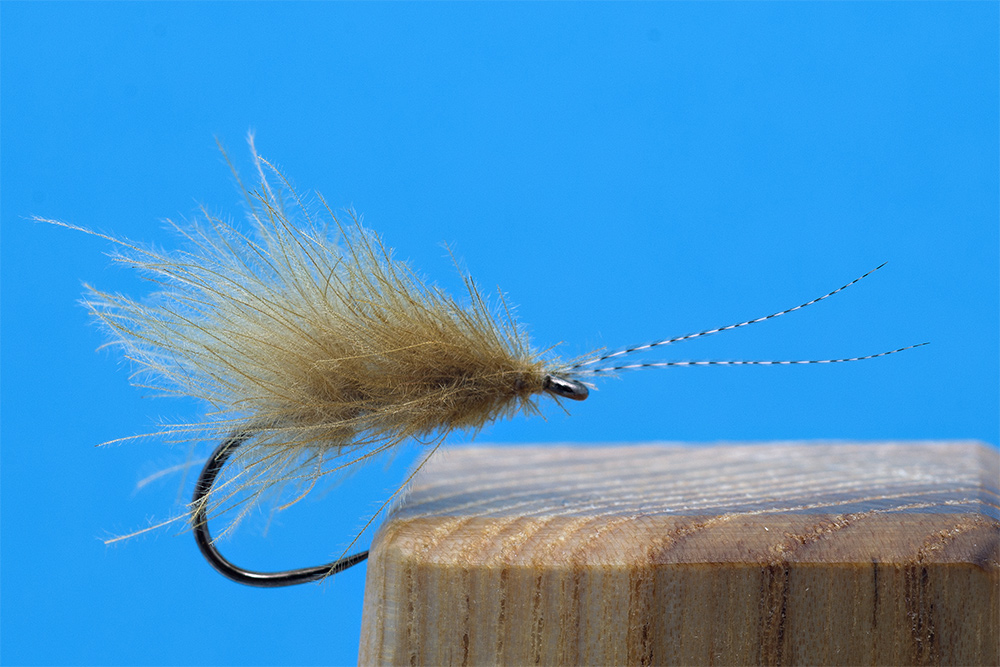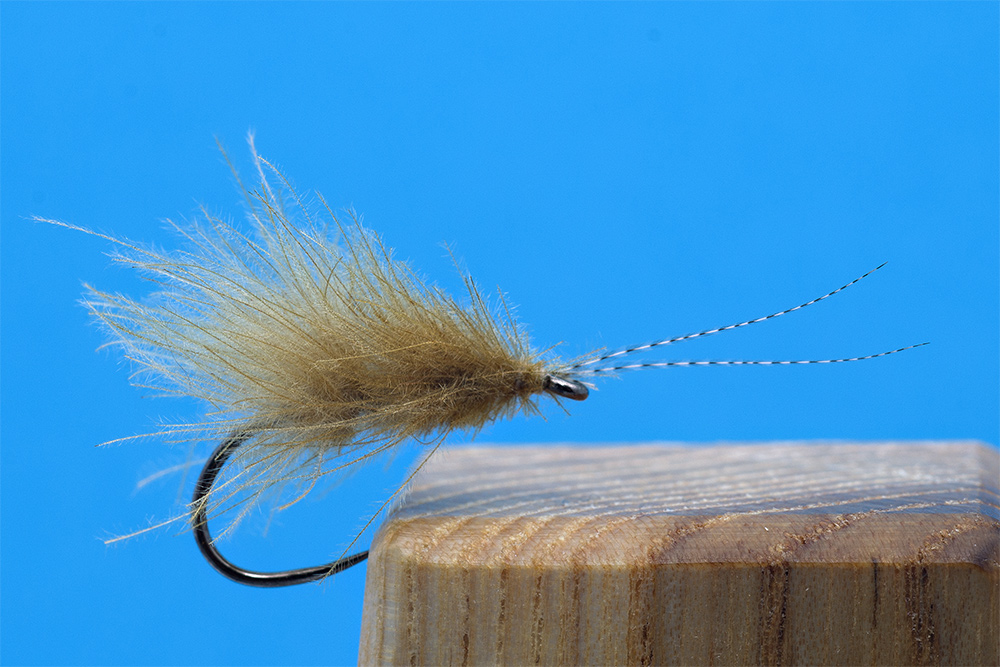 It is simple to tie, and if you have the proper tools and the best material is a pleasure to spend time in front of your vice 🙂
Happy tying!