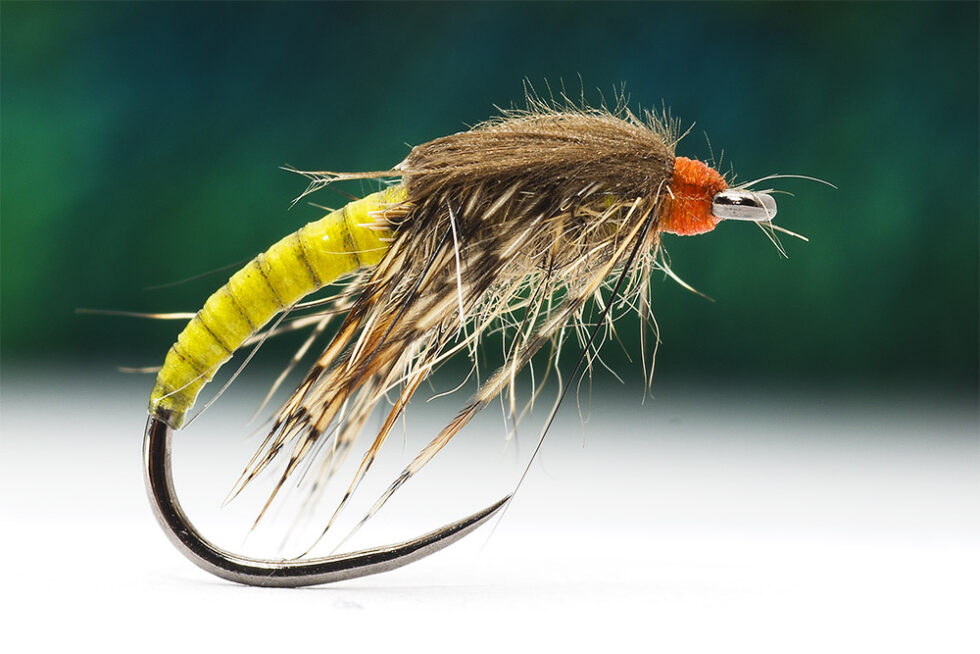 Summer is near. The rivers are starting to heat up. Insects are becoming more abundant. An insect that is an important food source for trout and grayling is becoming more and more present: sedge fly.
Here is an easy sedge pupa to make and efficient in the same time: Yellow Caddis Pupae.
Hook: Demmon G602 BL -curved hook #14
Weight: lead wire or tungsten wire
Underbody: Yellow Thread
Body: Troutline Caddis Skin – yellow
Thorax: Mad Rabbit Dubbing natural mixed with pine squirrel dubbing in natural color
Legs: Brown partridge feathers ( back area )
Back: Brown CDC – I like it because small air bubbles are trapped on it
I fish it on dropper, it seems that works great in this position. Often I set with with a peeping caddis. In this way I see what fish prefer: pupa-emerger or nymph version.