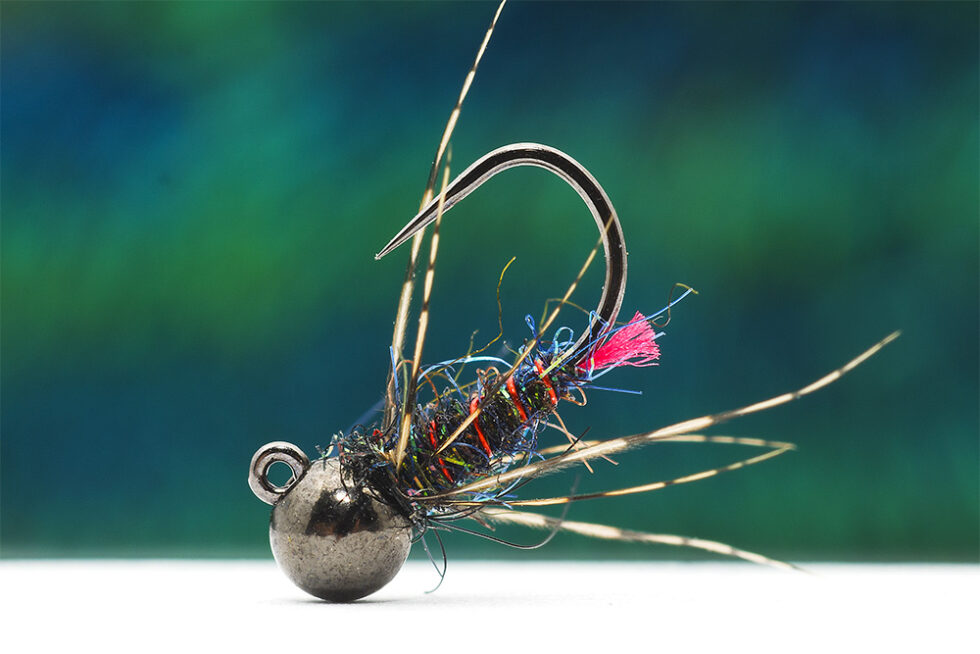 10-15 years ago TroutLine had a very good dubbing made of synthetic dubbing. The very bright colors were excellent for the thorax area. Now they updated the mix to actual needs when the fish are more careful with what they pick.
The new mix contain different synthetic fibers in different colors and texture ( fibers with pearly reflexes, thin mylar and thin "seal fur like" fibers in solid colors all mixed together). I found the mix very nice and quite effective. The colors are slightly different , almost all are dark. In this way the contrast between the fly and ambient is strong enough without scary the fish.
I personally used all colors for making the thorax area for my simple pheasant tails: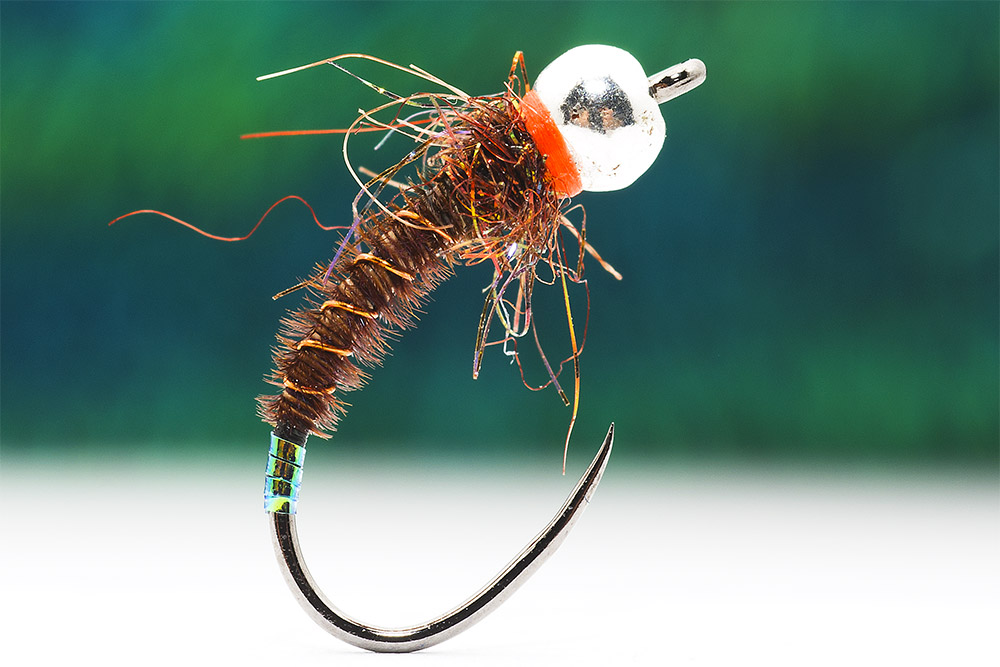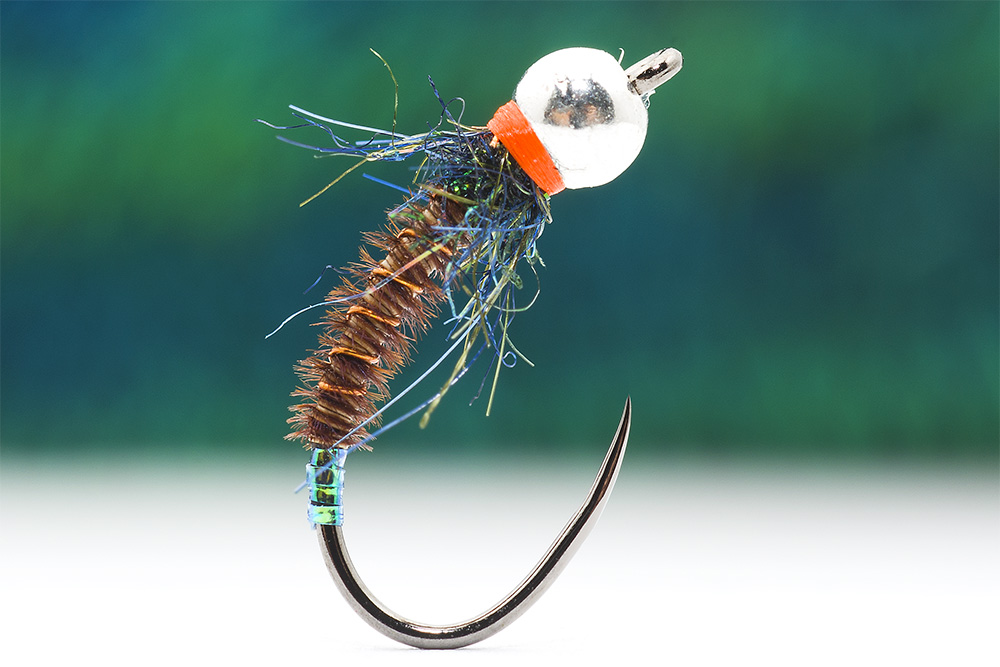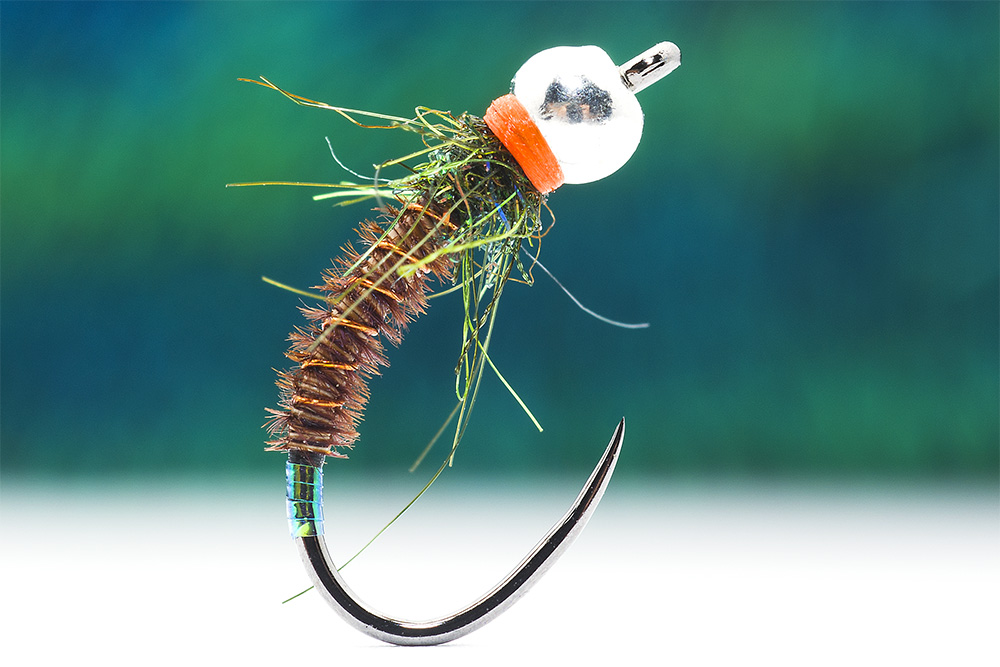 The hot spot dubbing can be used for wet flies behind hackle, will give a nice sparkle effect without being too aggressive. I made a few buzzers and I had a few nice trout on those flies in Alps. But I'm not a fanatic using buzzers and I cannot give advices in this direction.
In any case, this material can be used for any fly. It all depends on everyone's creativity and imagination.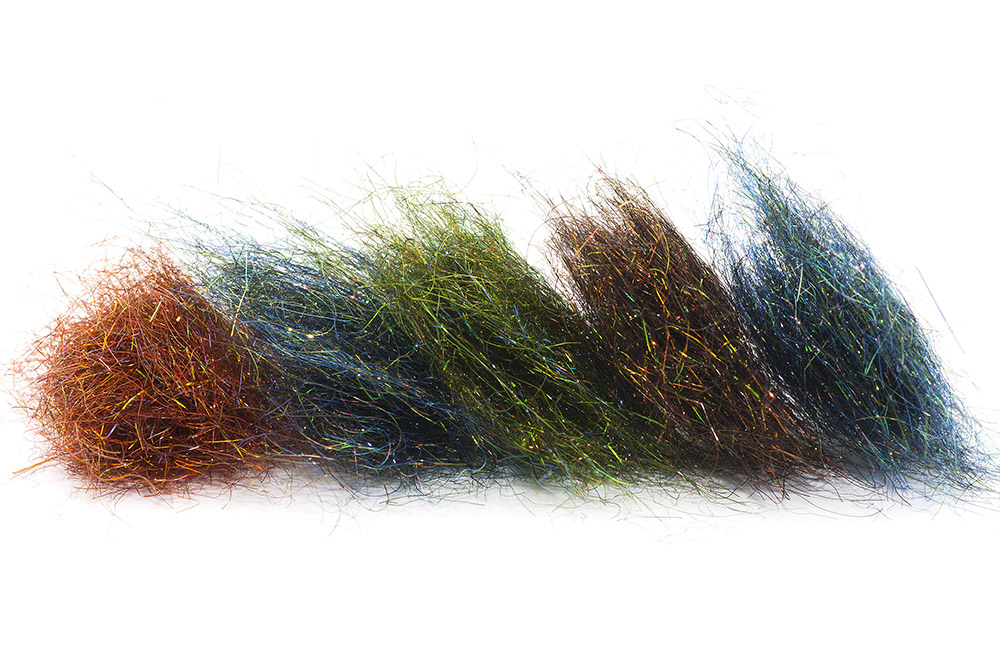 for example bellow is a jig nymph where I use this material for making the complete body with hot spot dubbing.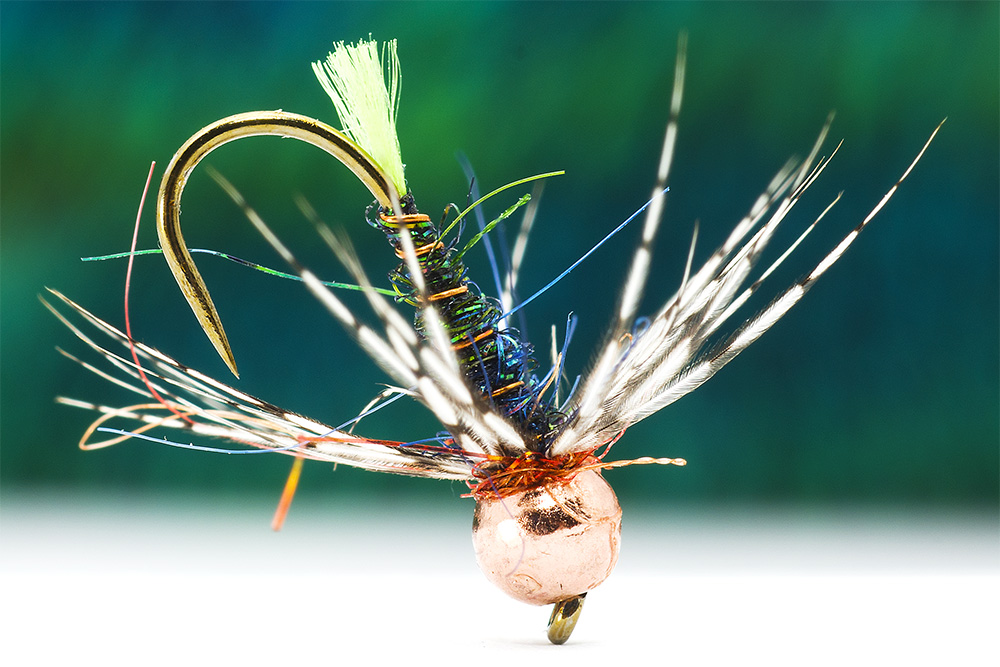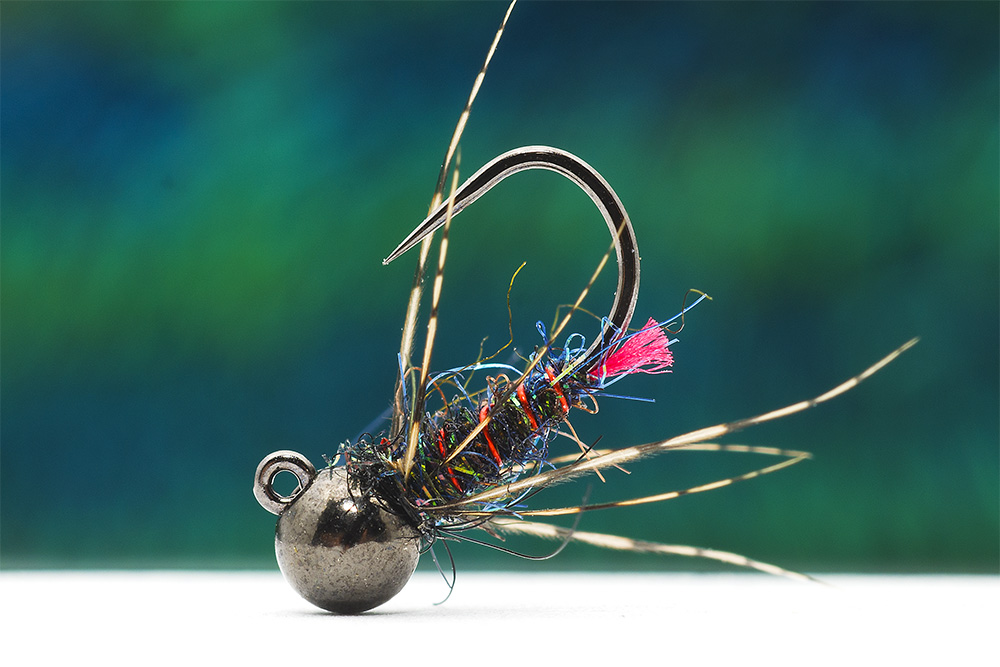 I hope you like it and the flies too 🙂
Cheers,
Lucian