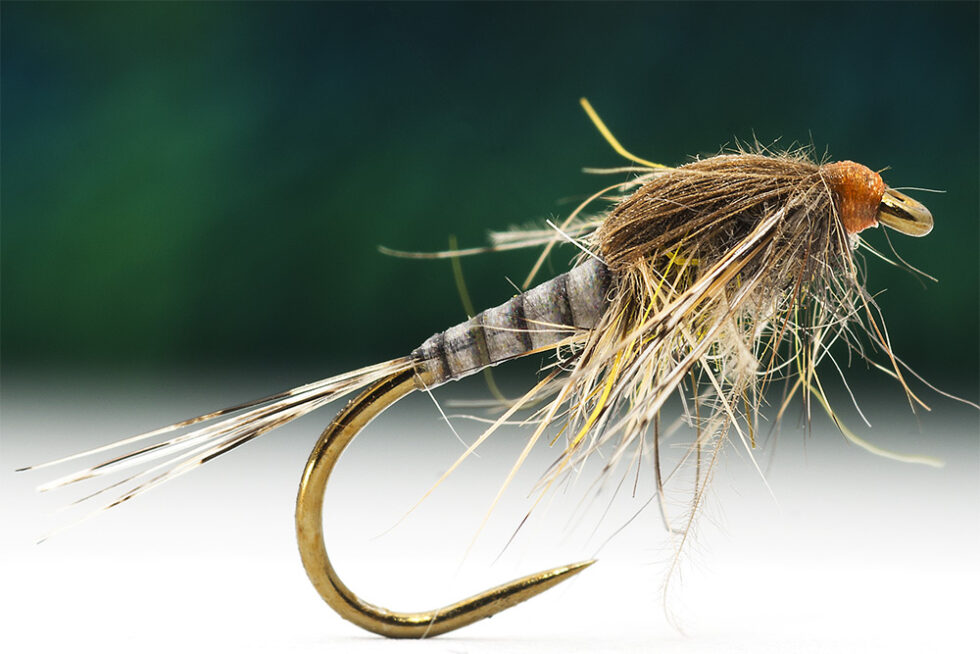 For those who love to fish with swimming nymphs using French Style here is a great model with lot of movement when is in drifting. The fly can be tied without weight or slightly weighted. I prefer to use Tungsten Wire to keep the slim profile. In the end the fly should imitate a delicate swimming nymph and if you add lead wire on a size #16 or #18 hook then the result will be too bulky.
Daiichi 1190 #16
Tying Thread Veevus 50DEN -white
Tail Coq de Leon -Pardo
Body: Troutline Synthetic Nymph Skin Small – Grey
Weight: tungsten wire
Thorax: Mad Rabbit Dubbing -Natural
Back: Brown CDC ( because it traps air bubbles )
Legs: brown partridge barbs from back area
The best way to fish it is to cast in front of the fish when you see the fish feeding. But of course can be set on a dropper in a team with a heavier fly and fished using Czech Nymphing style.