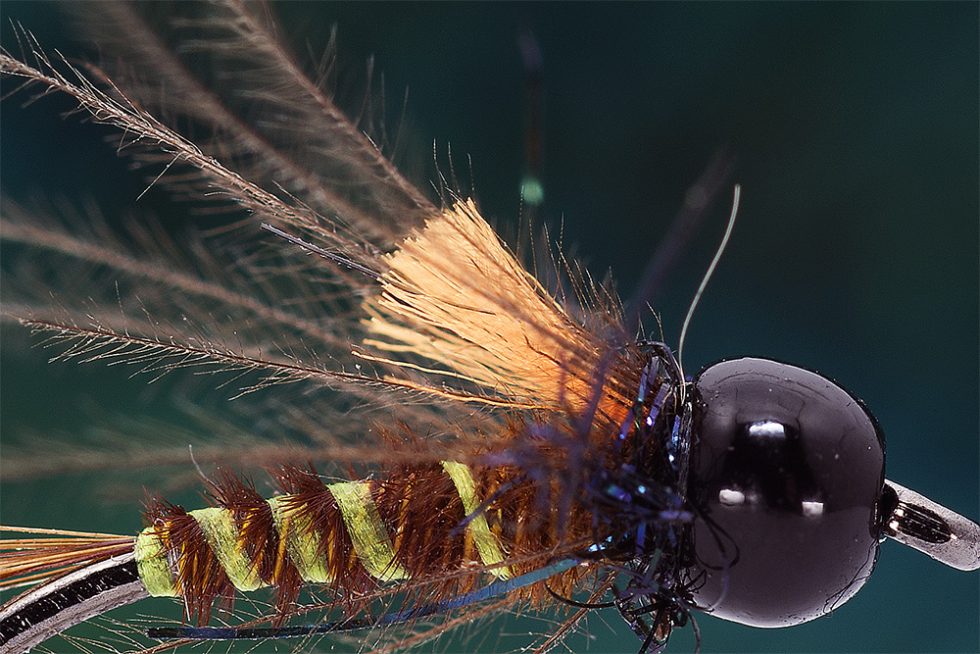 If you are tired or bored to make hot spots wrapping threads behind the beads here is a simple alternative. You can fix a few strands of body thread or synthetic dubbing fibers in different colours. Frankly who do not love nymphs with hot spots? Everybody use them and everybody are fishing them all over.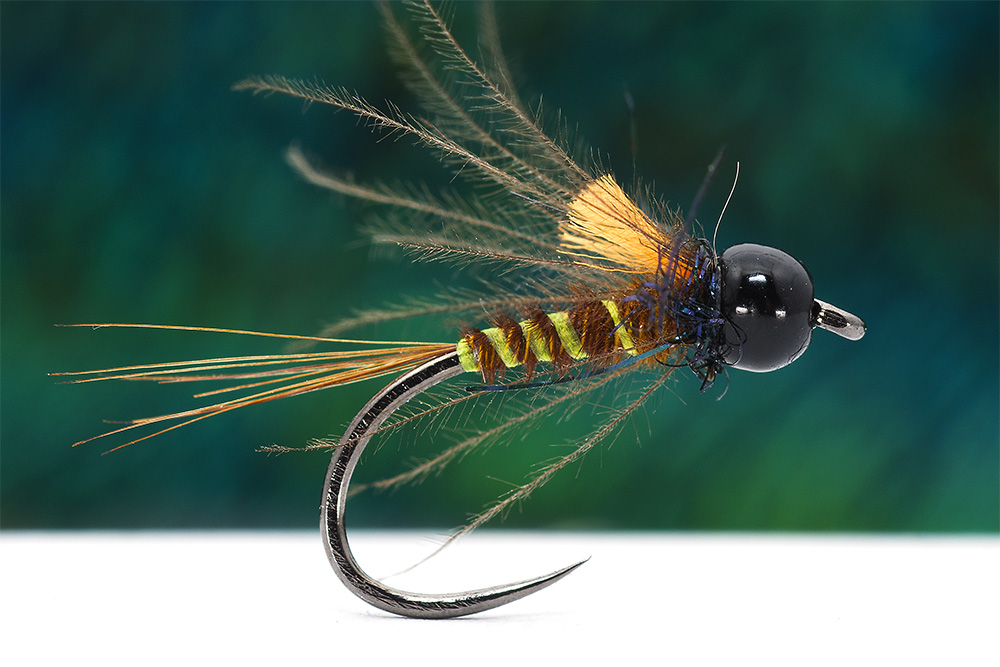 It is more discrete compared with a "huge" spot of color on the body of fly. I found it to be more efficient if the fly is used in places with high fishing pressure. A few good friends had really nice moments with flies made in this way 🙂
My points:
is more easy to tie
made in this way are more difficult to be destroyed by fish teeth
you can "adjust" super easy. Trim it if you find it too aggressive
You can tie them short to be more discrete
I advice you 4 colours: orange and chartreuse for aggressive fish and dark purple, pink and even white for shy and educated fish.