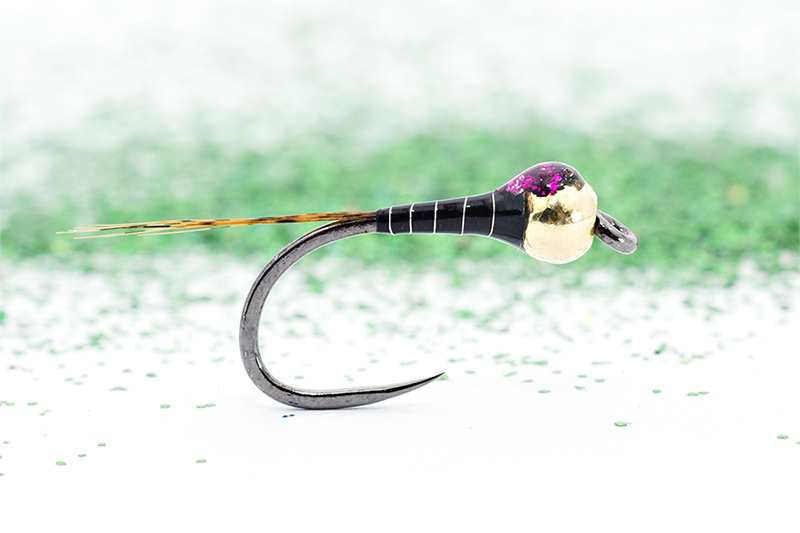 The Black Killer Perdigon is known also as Tactical Racing G2 Perdigon in Troutline Shop.
The fly was developed for rivers with high fishing pressure where C&R is an usual practice. C&R educate the fish and trout and grayling are more and more picky and careful in taking something that is not real. Probably you know that trout and grayling pick anything that is small and transported by water current. They just test to see if is good to eat or not. If a fish was caught several times, then he will be more careful a with what he eats.
Black color gives a great contrast, the gold or silver from bead will make the fish to be curious and red is a color that attract trout and grayling. I do not know why but in Summer red followed by orange are my most efficient colors. Black small nymphs works on waters with dark gravel or green algae and seems to be very well detected by fish even from long distance.
So a little bit of color from G Powder combined with silver or gold bead and black body is the perfect recipe for a good fly that catch fish!