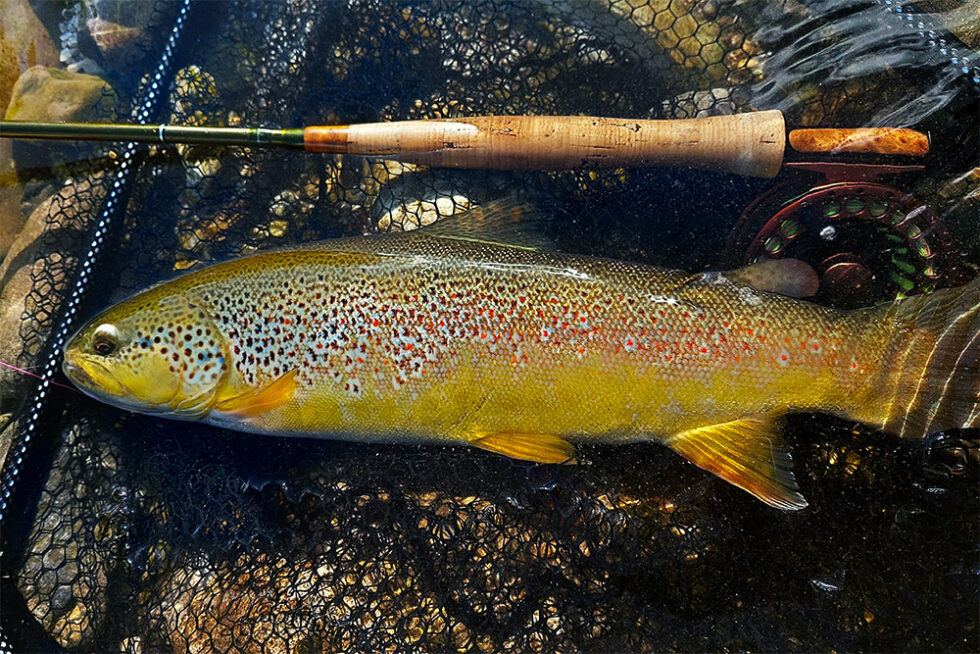 I really love this country, the people and the rivers and forests. The tranquility and beauty of the place is impressive. Slovenia is my magic land where I love to spend time fishing and relaxing.
This year I traveled alone 1000km from my city to fish 4 days with my friends Jan and Rado. Like usual Zoran was a welcoming and attentive host. His wife prepared for us great food and we had nice evenings talking about rivers and marble trout. At Zoran I met Massimo, a great Italian fisherman, passionate about Idrijca. We fished together Sunday and Monday – two nice and sunny days.
Sunday we decided to go in the lower Idrijca and on Tolminka. I visited Soca to see how looks the river and mountains, the Julian Alps were still snowy and majestic. The scenery was beautiful, a delight after the winter months when fishing was set aside in anticipation of spring.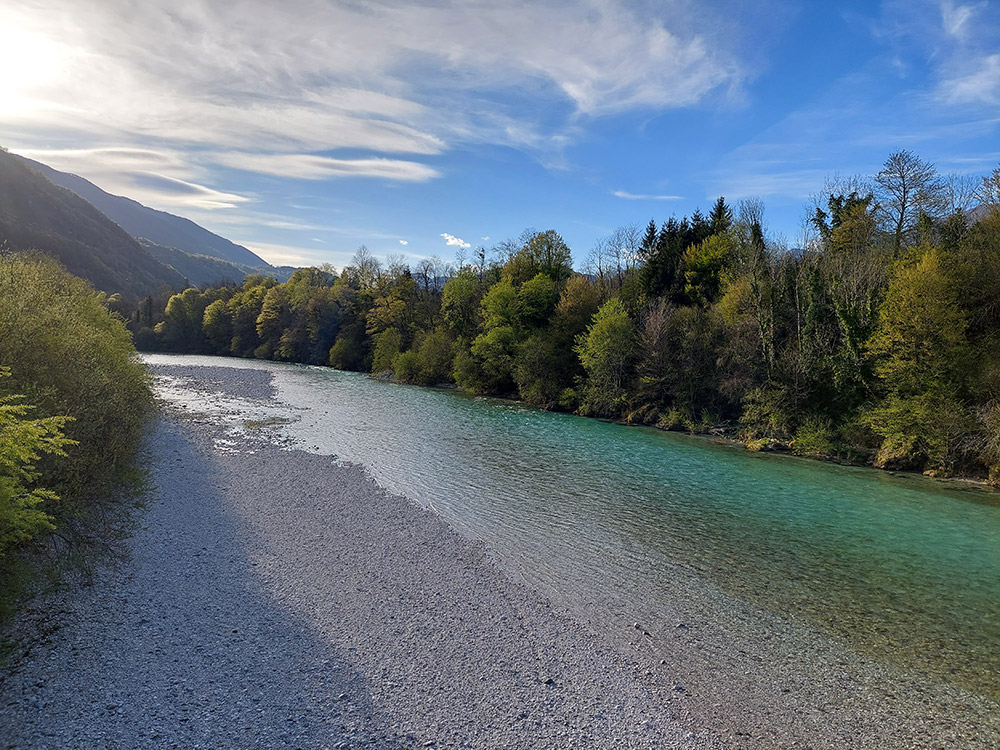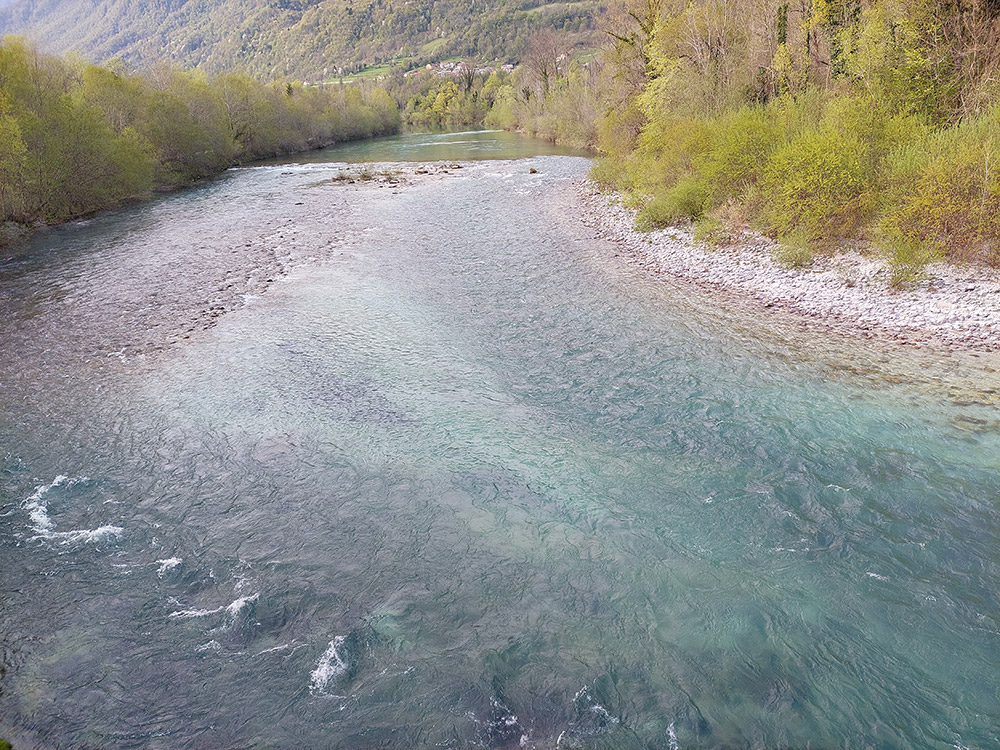 The nature was delayed, the forest was slightly green. Unfortunately it didn't rain for a long time and the water was very low.
No fly worked clearly, I had to change all the time. But I noticed that the big rainbow took the big flies like squirmy nymphs or big stone flies. I had a few big fish on squirmy in bright red and dark red . Massimo had great results on a big brown nymph made with dubbing and with a 5,5mm tungsten bead.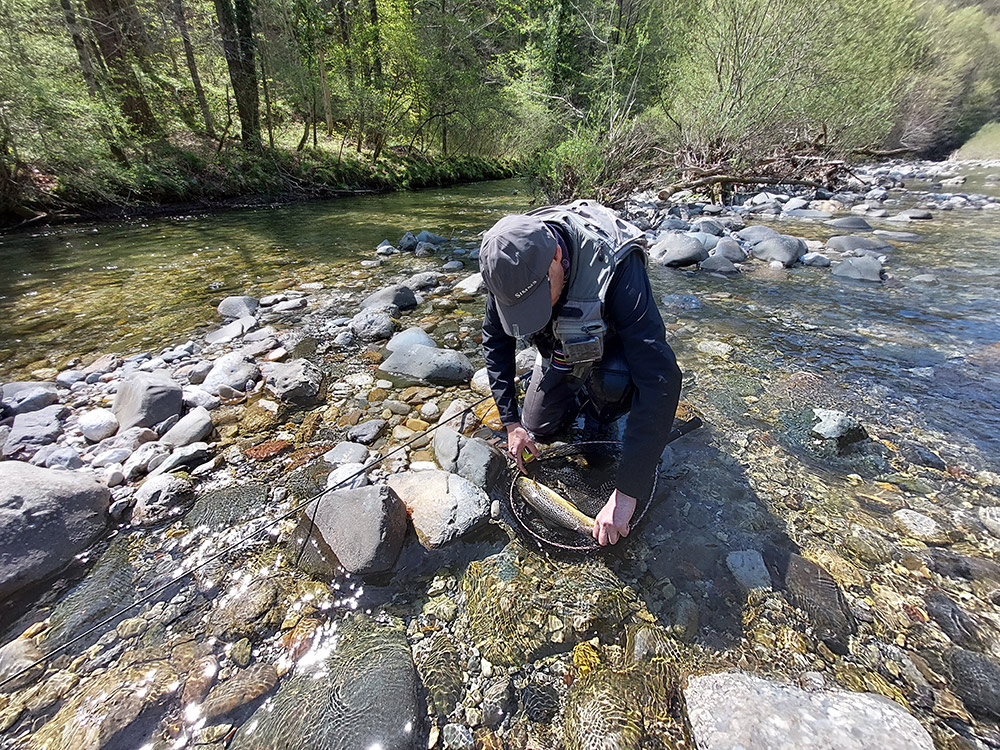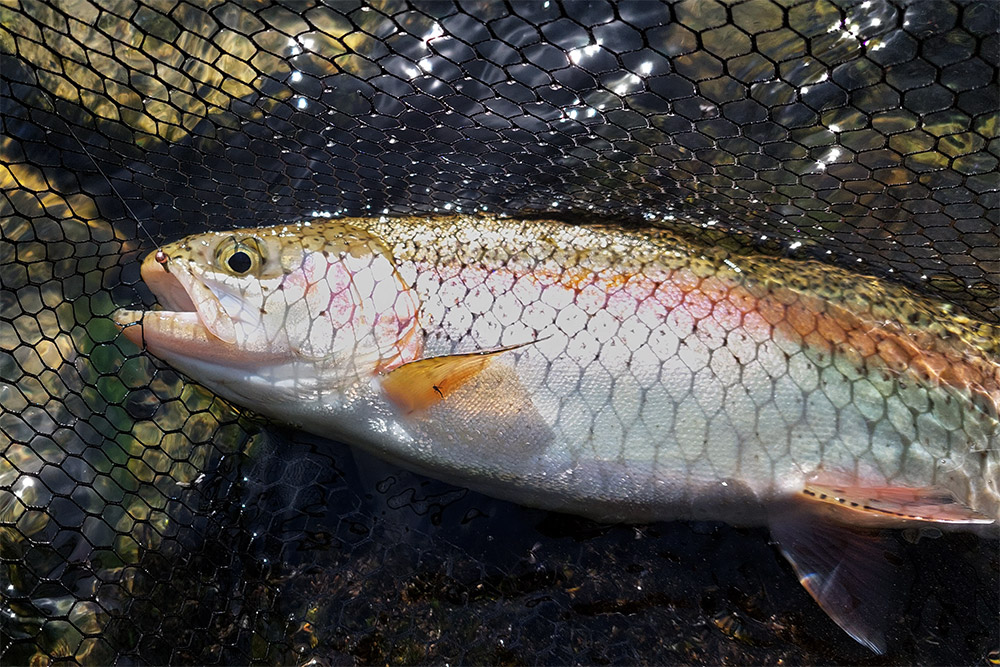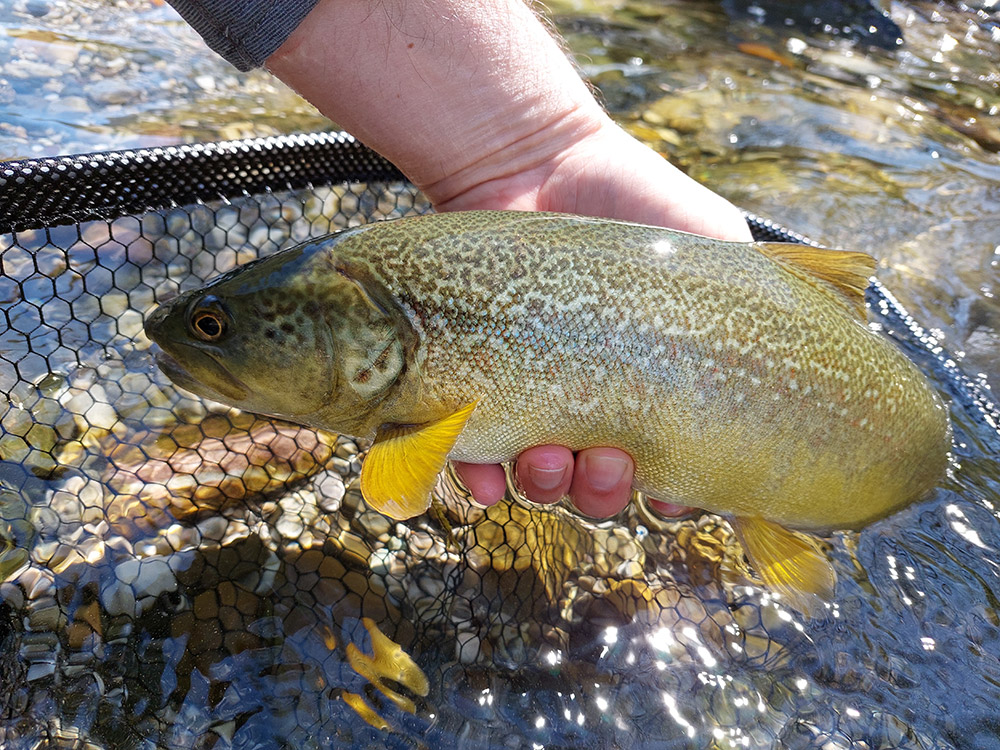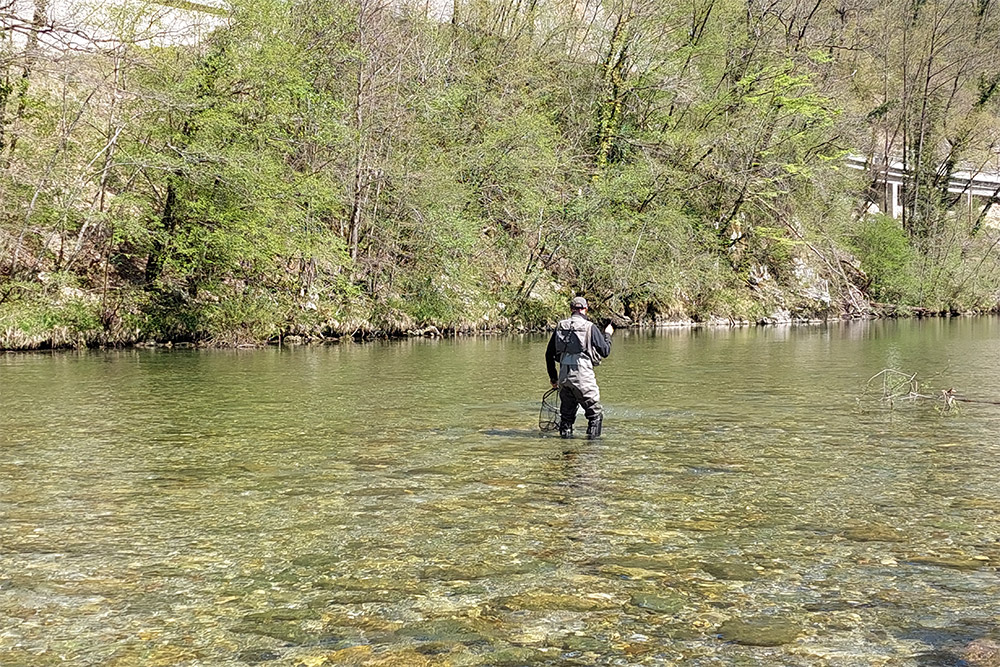 I fished 2 hours on Tolminka, late in afternoon. Even here the water was low, cold and super clear:
The fishing was difficult too. Mostly rainbow on an #12 nymph made with nutria dark brown hackle. Some of them hit the squirmy worm. I noticed that the fish swimming in the strong current were attacking the squirmy flies at the first cast or second. After that I had to change the nymph with one made with dubbing or with a green or brown perdigon.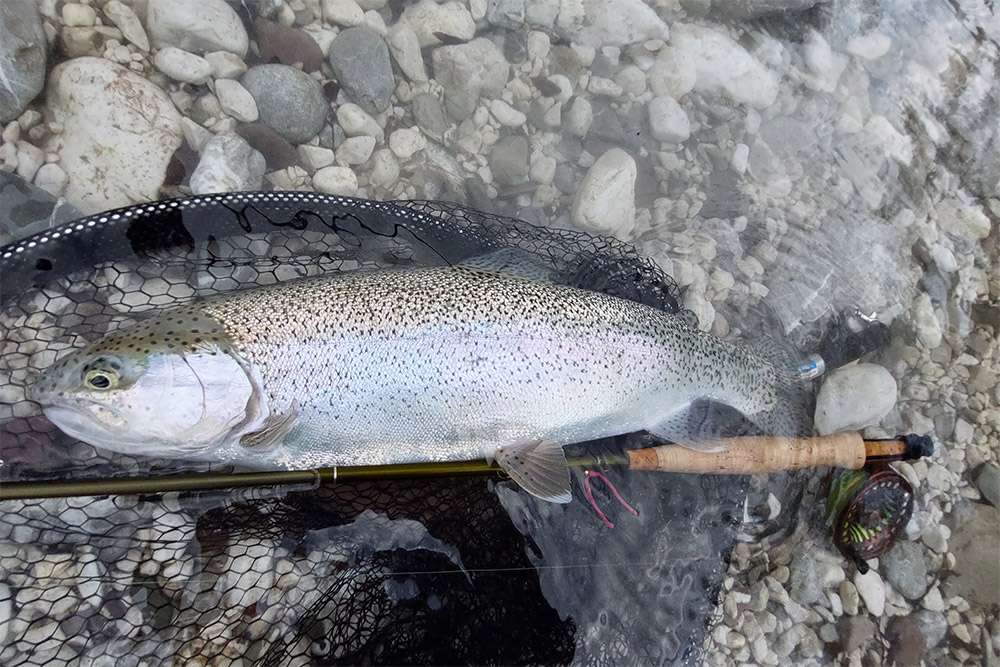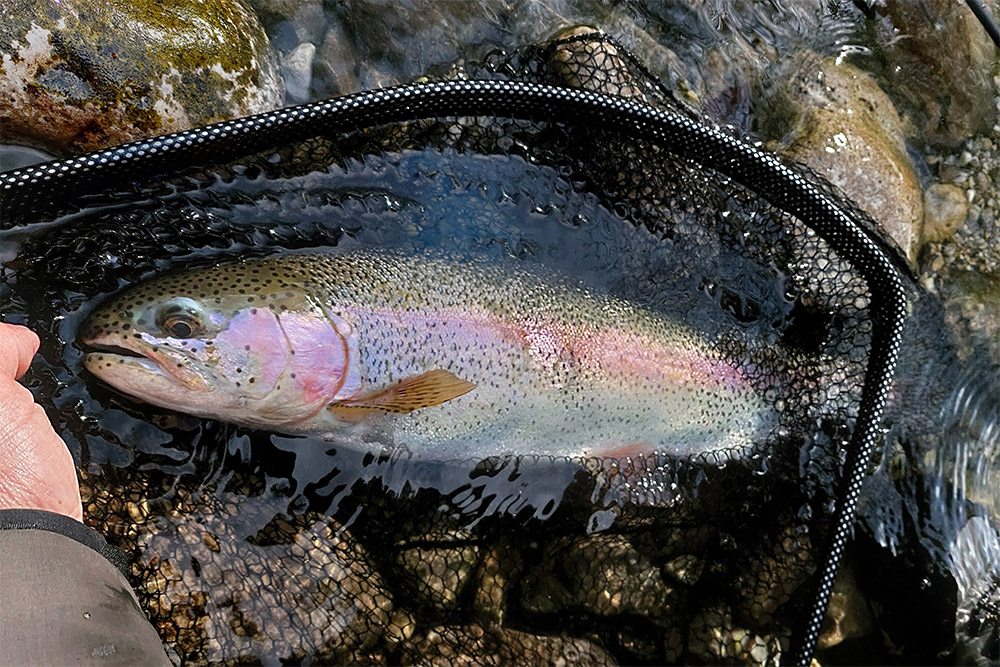 At the end of the day I spent great time with Massino and we managed together to catch some nice fish. Massino is a great and experimented fisherman and he landed superb trout. He showed me some great places with deep pools and really nice trout swimming around.
At the end of the day we left for Zoran's pension, Jan and Rado were waiting for us. There were 3 more days of fishing on the upper area.