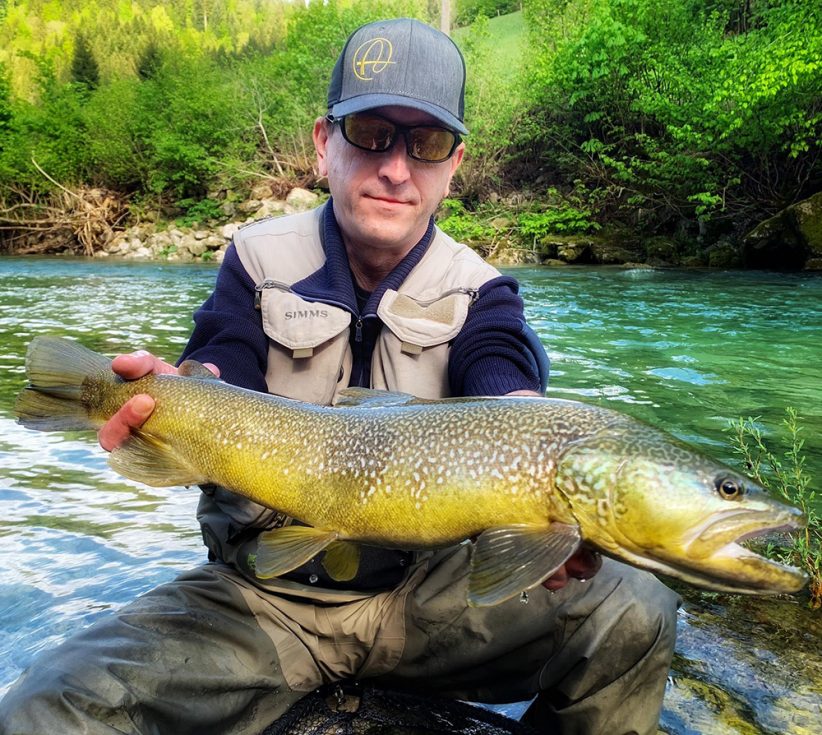 Fishing these days is is difficult due to the pandemic situation. Almost all of us fish locally because in this way the risk of infection is reduced.
I decided to take a short fishing holiday in Slovenia. Fishing there is about passion for fishing, magic rivers, great local friends and excellent local food. All in hearth of Europe! 🙂
Every time I go there I meet great people like Karlo ( an excellent local tier and guide ). This time I spent 3 fantastic days with Jan Rozman and his buddy – Rado ( an ex fly fishing competitor )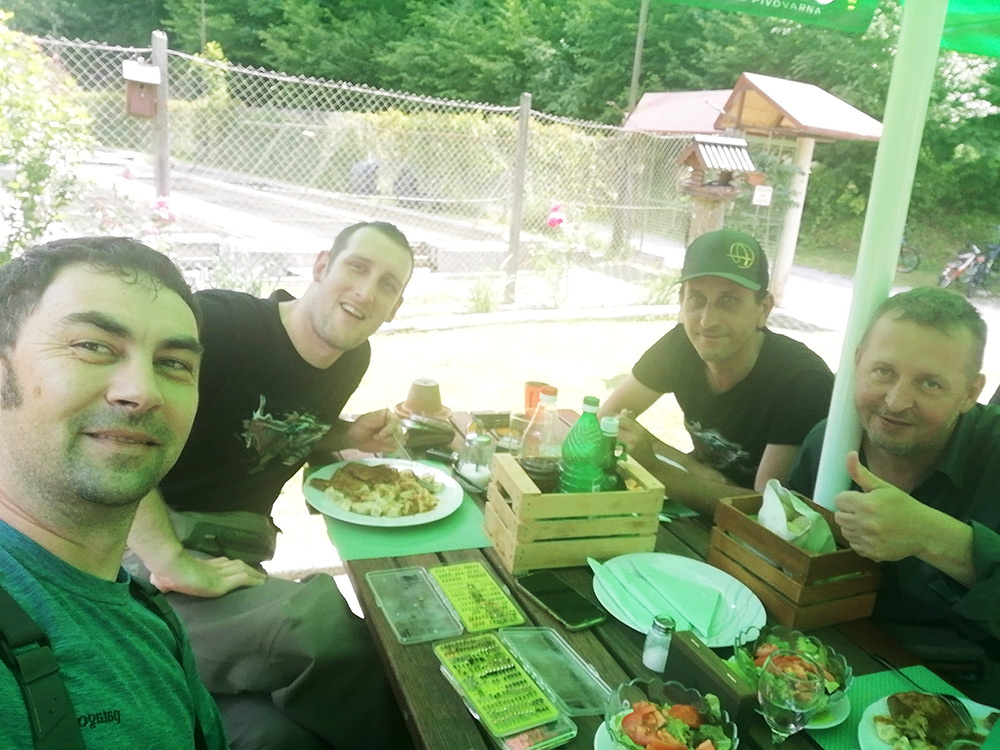 I slept and I enjoy eating local food at Zoran's guest house. Every time I'm happy to stay there because is a small lodge isolated in mountains. I prefer to avoid villages and towns and enjoy nature and sound of it. Zoran has is house near to a small pristine river full with trout. He is breading trout for local fishery and is a passionate in doing that 🙂
I highly recommend his place because his food is great and he is very careful with his clients and provides great info about fishing in his area.
Here is a few photos from the river: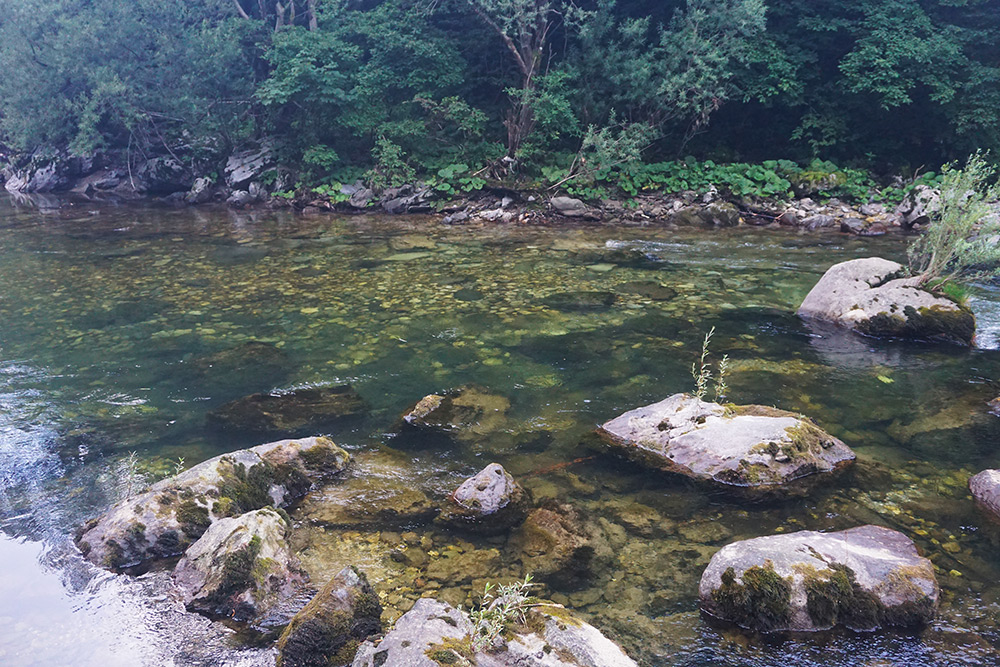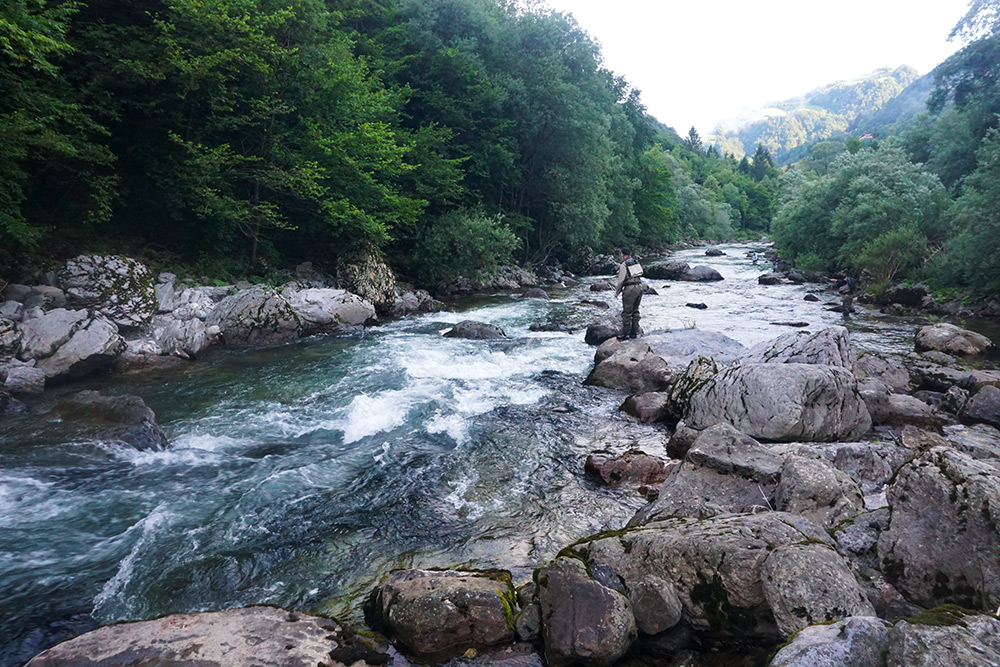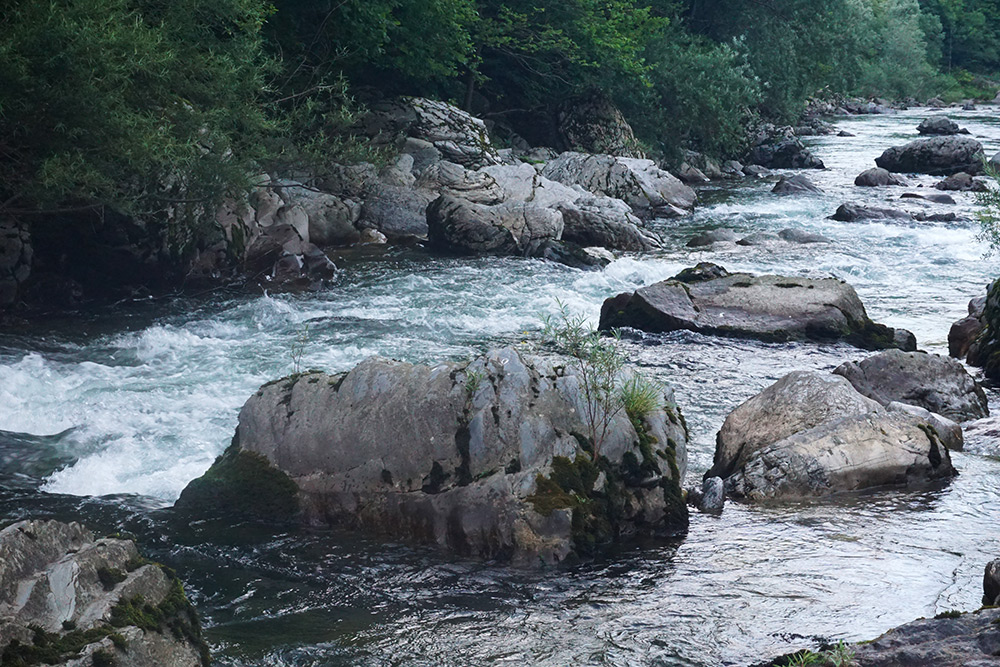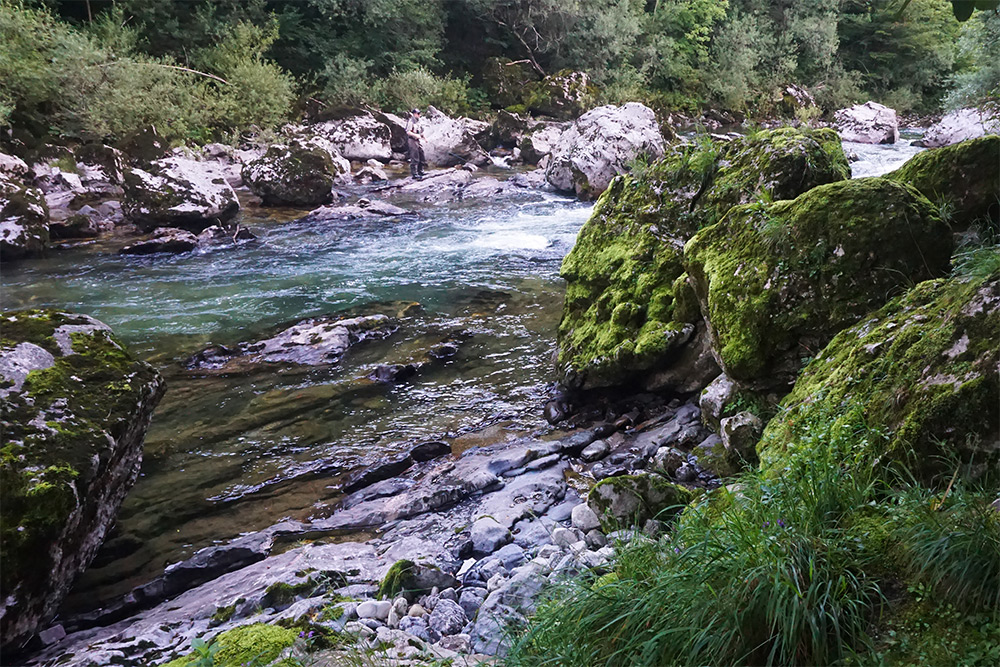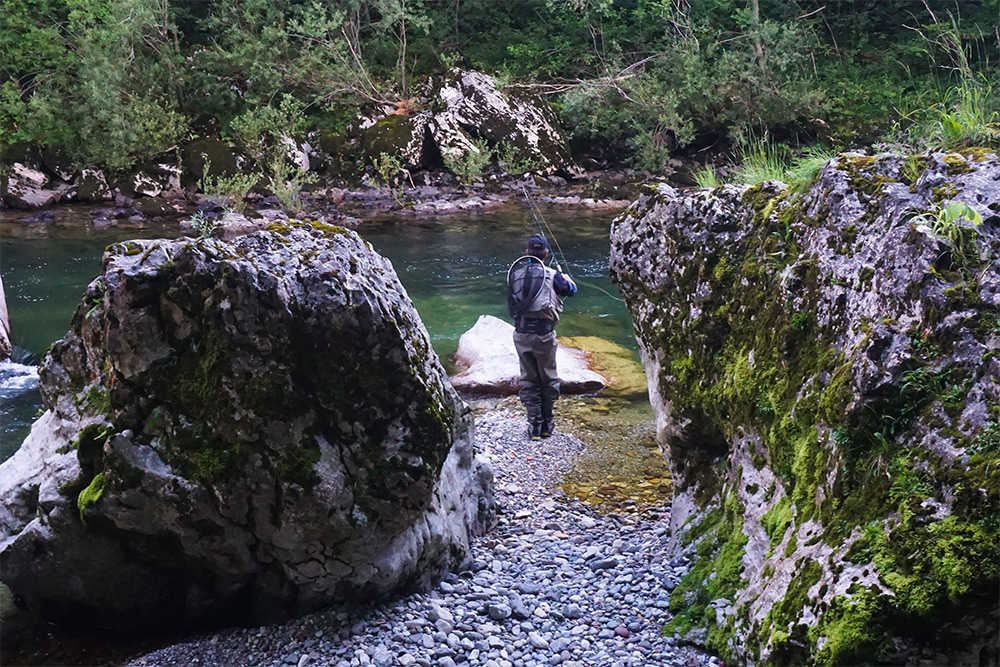 Early in the morning is the best time to search big fish like marble trout. Big marble trout eats once at a few days and eats rainbow around 40-50cm!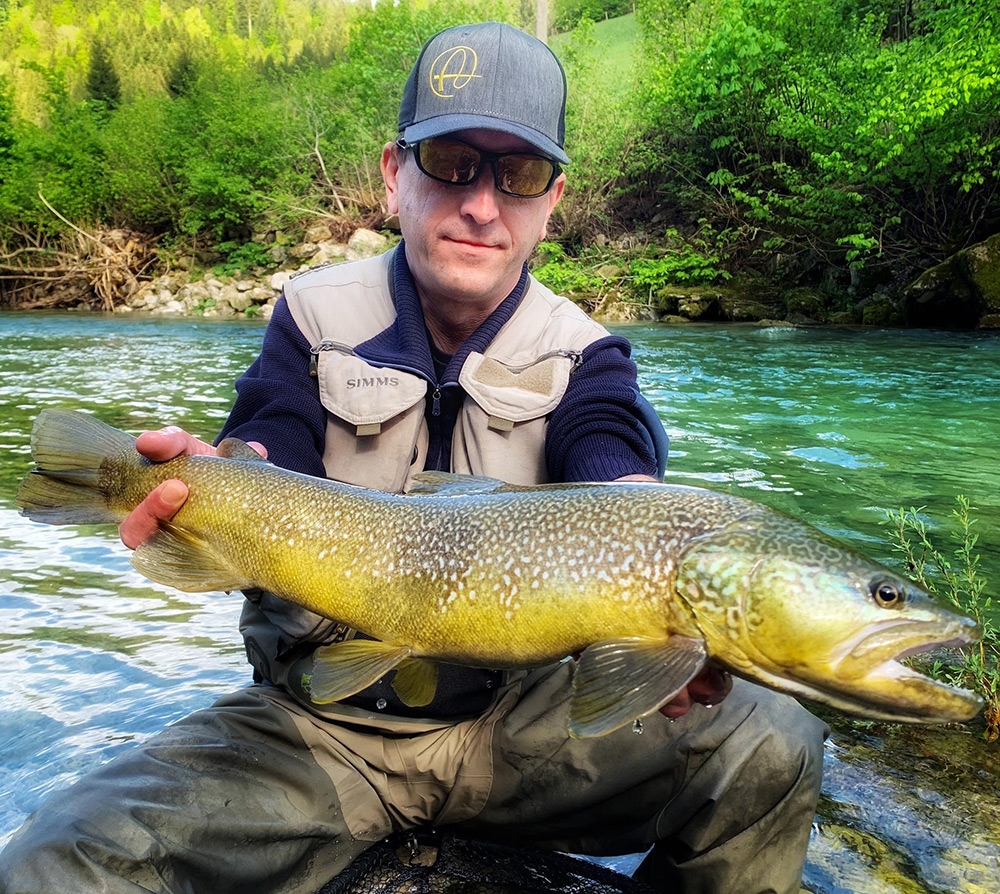 Rado and Jan are fishing with streamers made by them. Such big fish are extremely difficult to catch. You have to go often and to search for spots and to be there in the best moments. I'm trying to enjoy such big fish for more than 5 year, I never went upper then 80cm…
Even in this situation Slovenian rivers provide good size fish and to find such places like there is almost impossible in Europe.
We always catch nice trout and nice grayling and here are a few photos: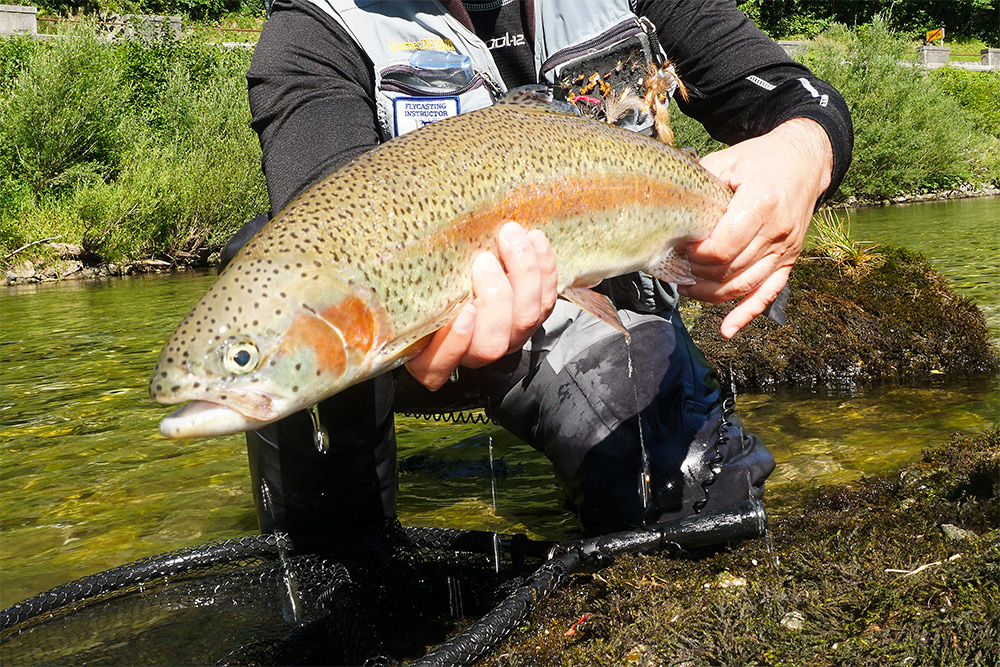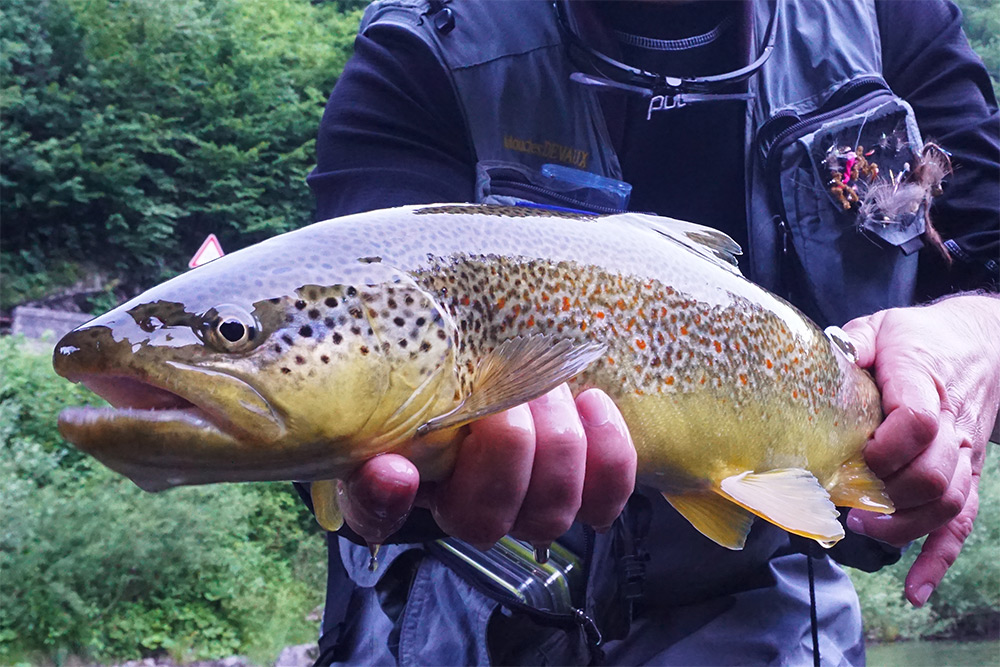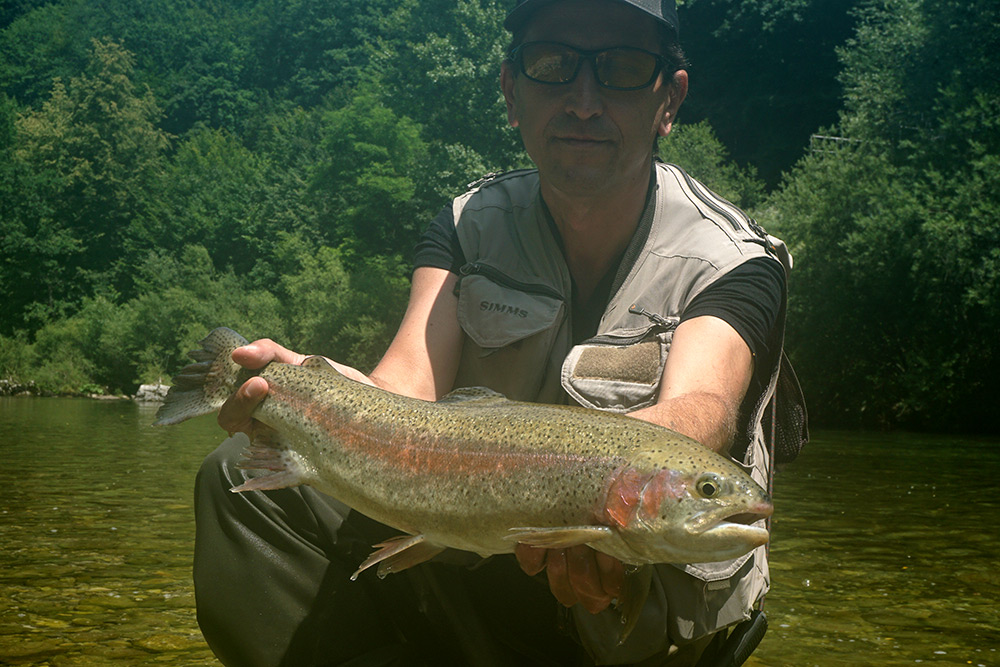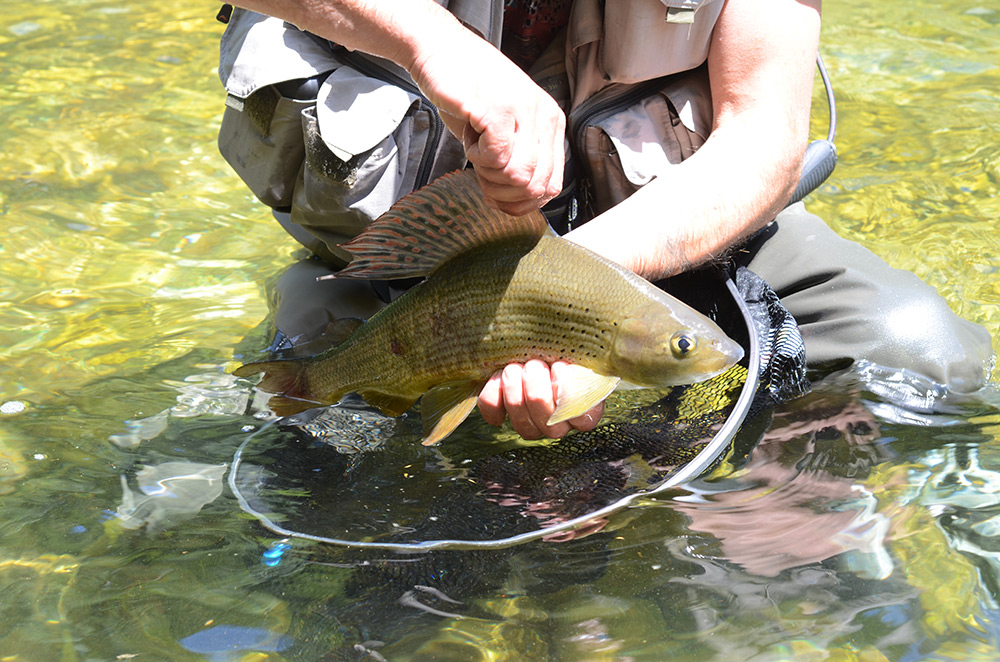 Fish is not easy, you need to walk carefully, to spot the fish and to cast perfectly. Fishing with dry flies late in the day is effective but thin tippet will snap right away if a big fish will take the fly.
Early in mornings I fish with streamers then I switched on nymphs and late in evenings I switch on dry flies and streamers again.
Jan and Rado had a secret weapon : their special caramel scud tied super heavy.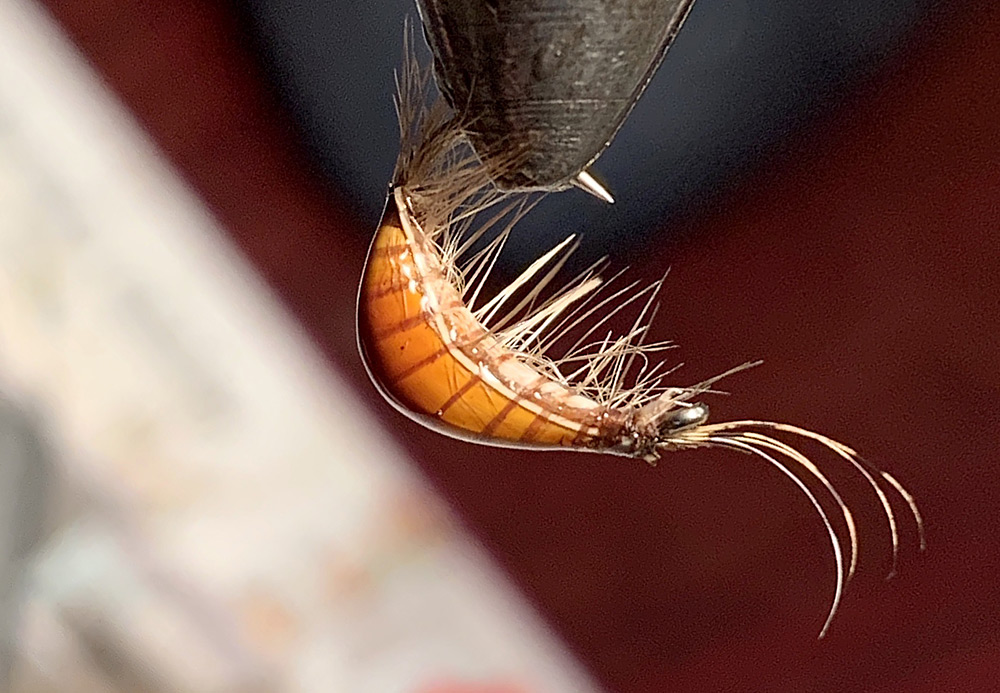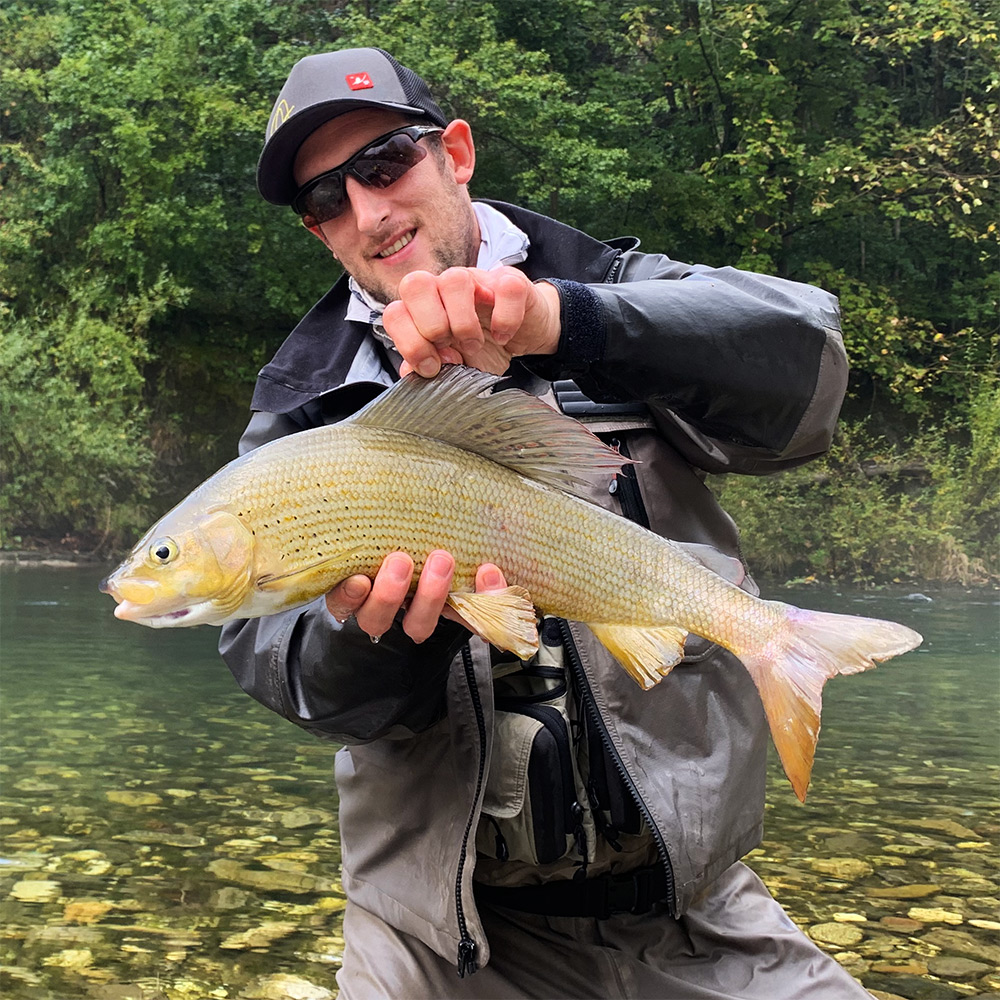 Jan and Rado use heavy rods for fishing big marble trout and for nymphing Adams rods. Adams fly rods is a new company which produces rods for competitions. I never had the possibility to test one but Jan told me that they are really fantastic. I noticed how easy and fast they deal with big fish even if they use super light tippets and very small nymphs.
Fishing with only one nymph in such big and clear rivers like those from Slovenia is very difficult and a fisherman who wants to catch big fish needs to have good skills.
Personally I use Hanak rods, my XP in size #3 worked great with 0.10mm tippet and I was able to handle and land easy some nice fish over 60cm
Usually I like to fish in spots where nature is the queen and no houses and rods are close. But in Slovenia is a pleasure to fish in small towns or villages. The houses are full with flours at balconies, everything is very picturesque.
Slovenia is a crowded place and you will see lots of fishermen everywhere. But if you choose the best moments you will find nice places without guys checking the spots. For this reason I prefer to go fishing early in the morning: from 5:30 until at 10:30am. Then I enjoy great breakfast at Zoran's place. A short fishing in the middle of the day and then again starting from 6pm until late in the day
A few nice coloured trout heads: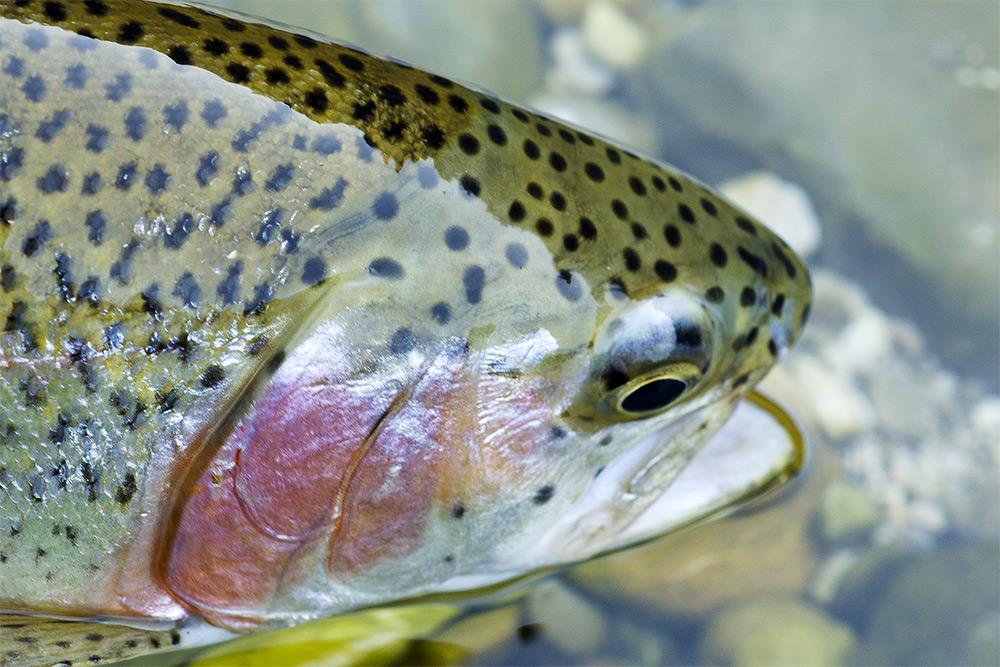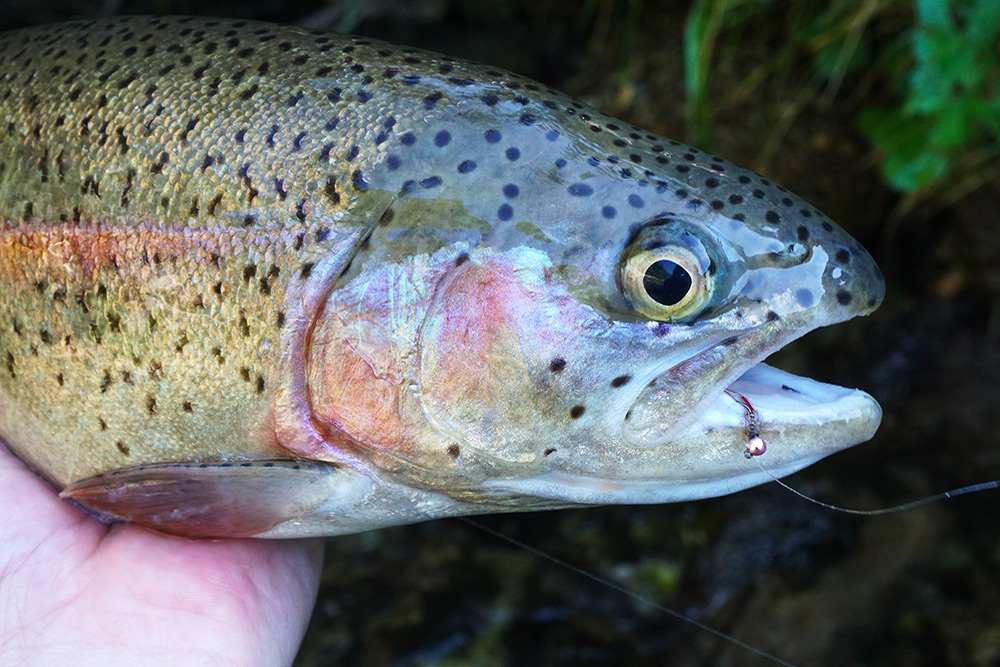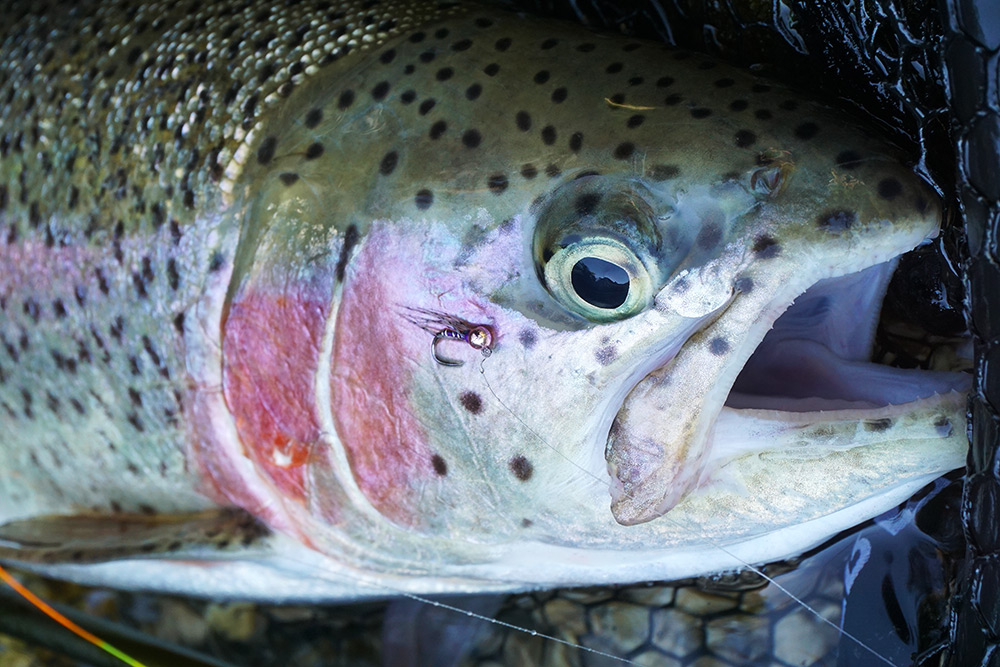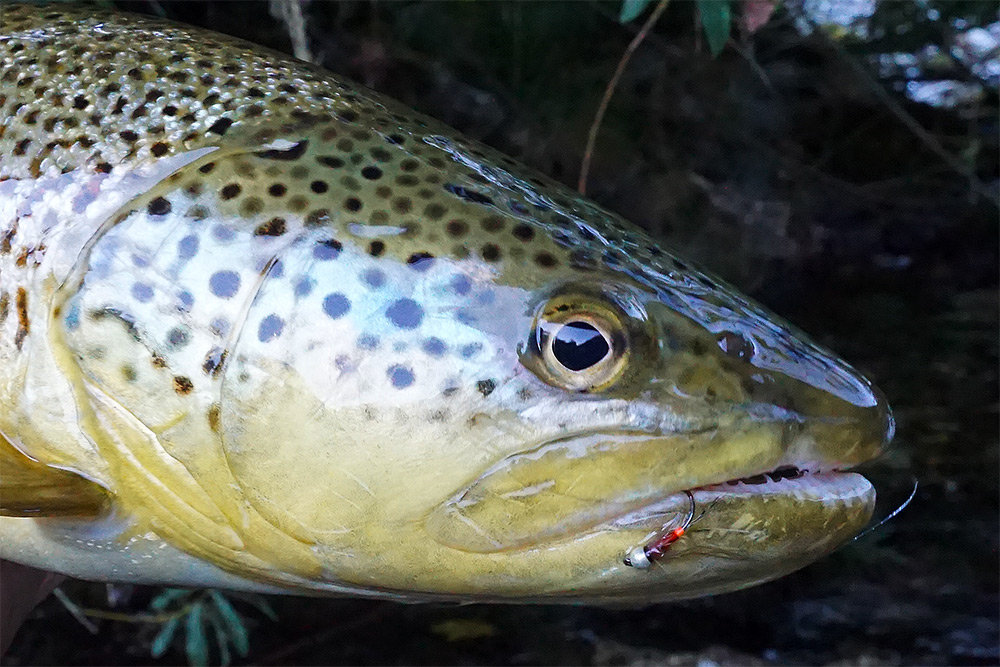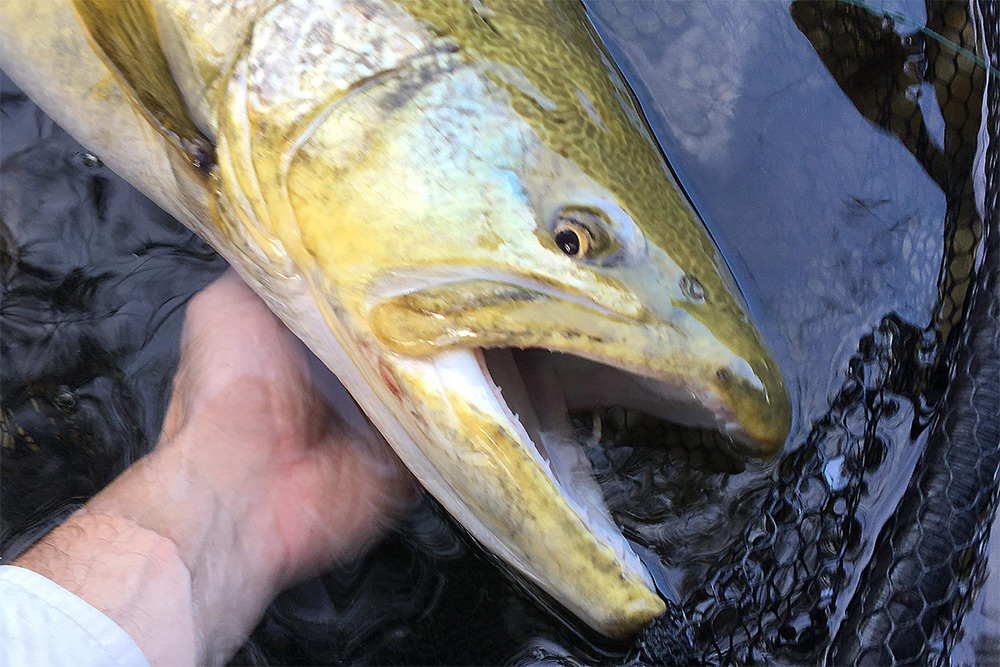 The most efficient flies were white streamers, dirty white streamers, light tan streamers like buggers and Slovenian typical models. They worked well especially very early in the morning and in rainy moments . I had one day with strong rain and clouds.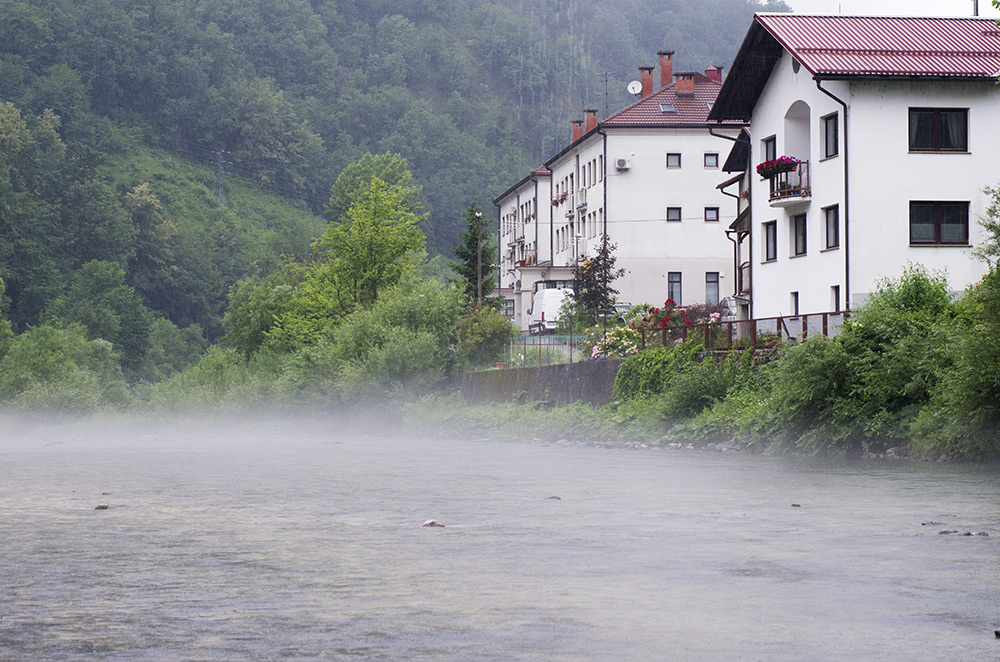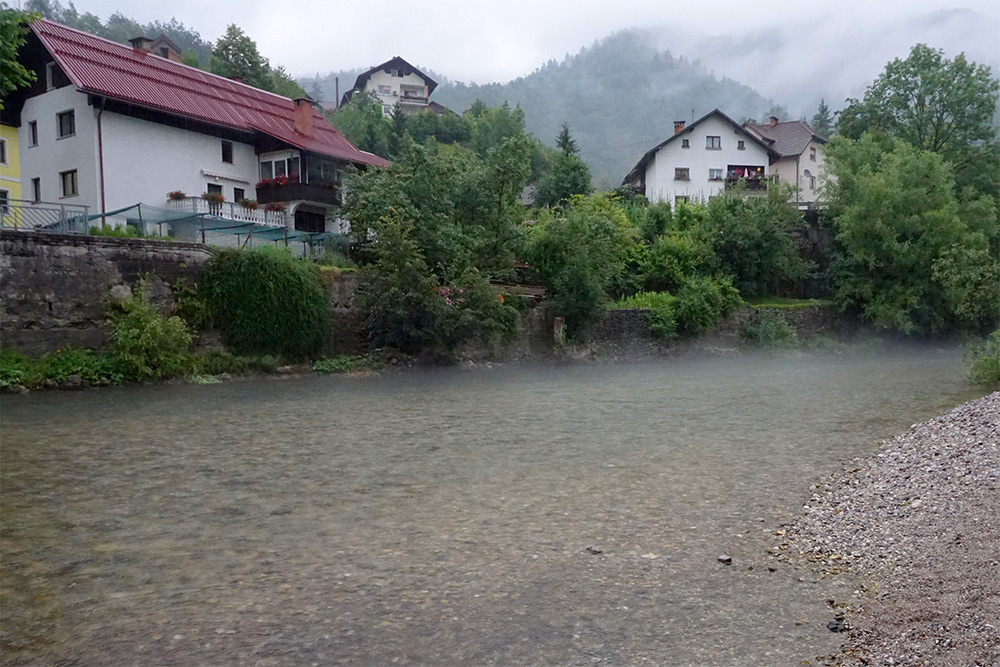 I had the pleasure to meet Franta Hanak fishing with streamers. He is a fantastic person and a great fisherman. We changed a few words about fishing tackle in Europe and fishing in Slovenia. I had the chance to make a few photos with him in full action: a nice healthy rainbow on his favourite streamer 🙂 What a great guy! 🙂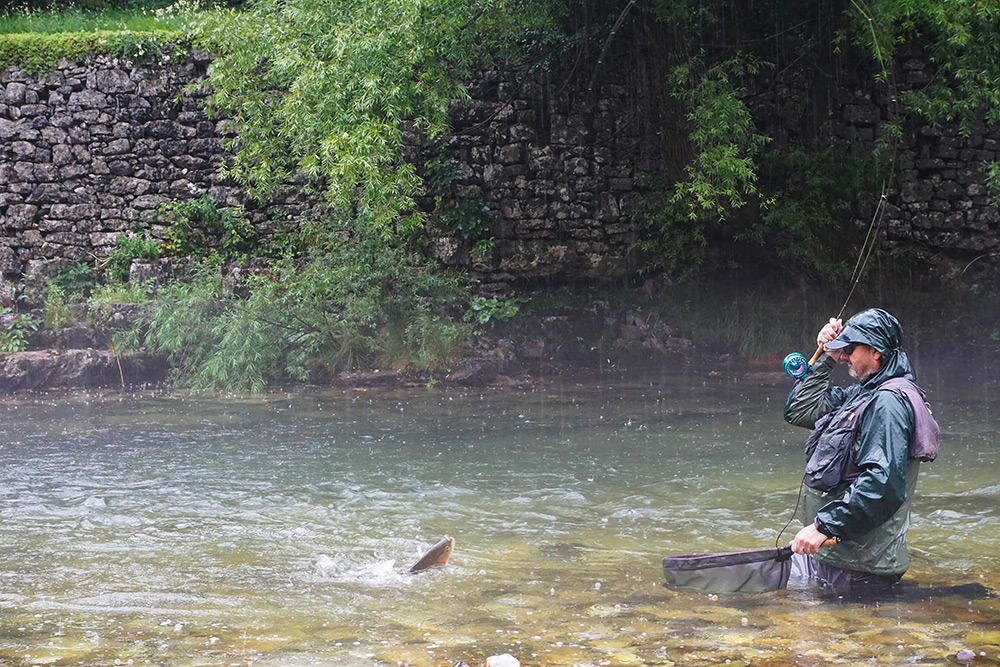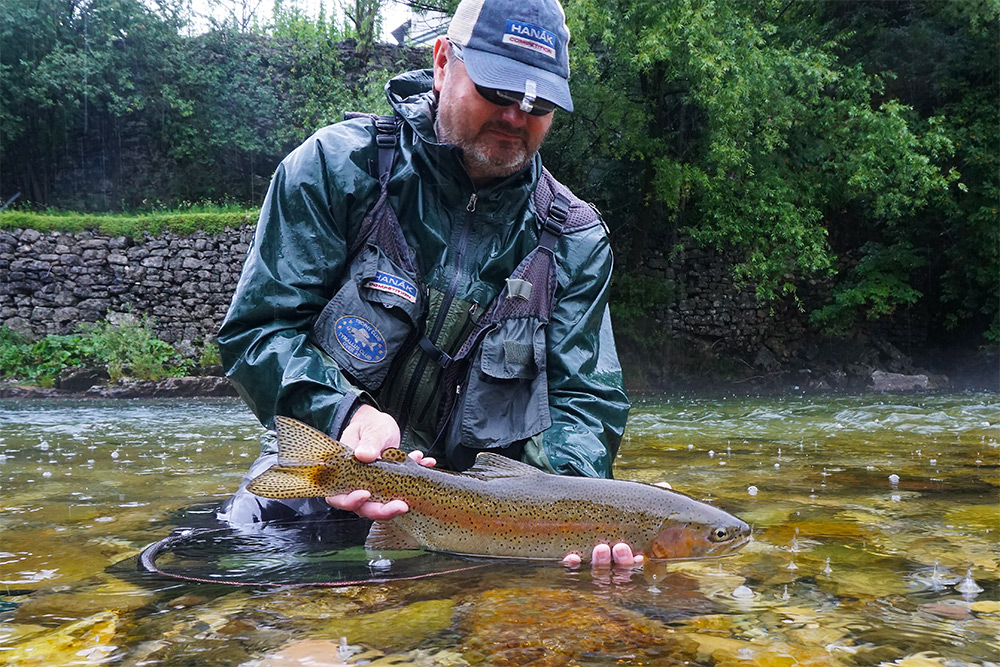 If we talk about nymphs then I can say the fishing was very difficult, full sun and full moon ( which make fishing very difficult)
The Jan's caramel scud was extremely efficient together with my dark purple jig spider. The green peeping caddis worked great in the morning and in fast rapids.
I was very pleased to catch some nice grayling and small hybrids. The good population of young trout will assure a good fishing time in future.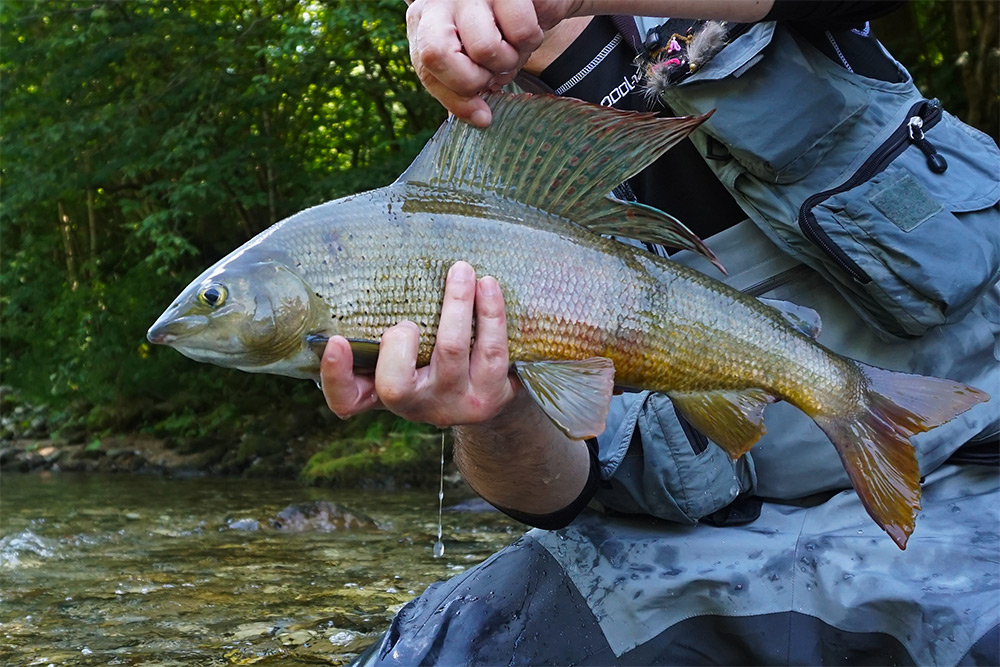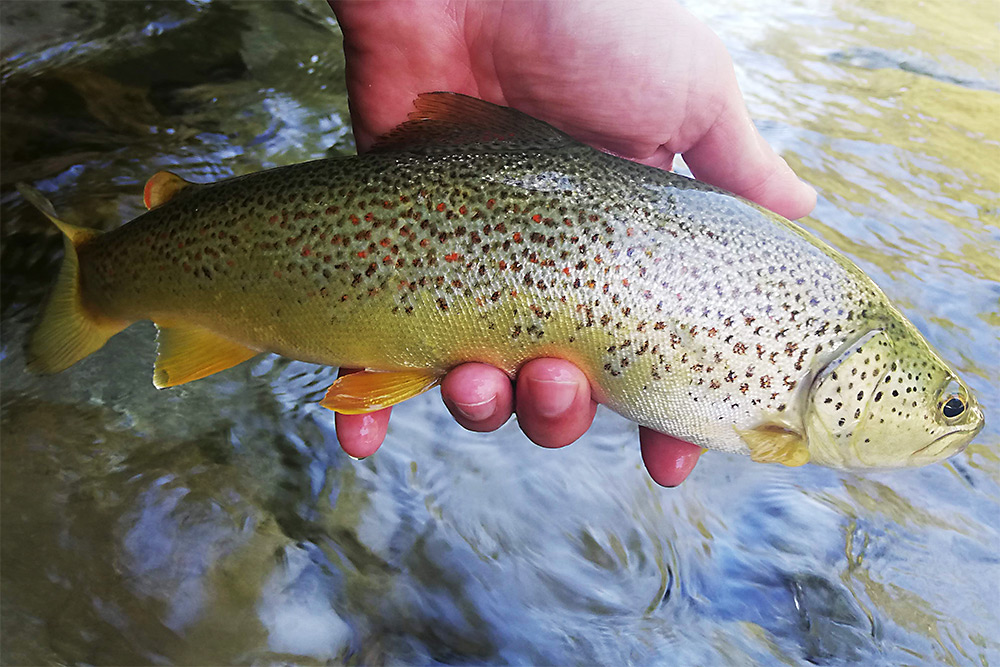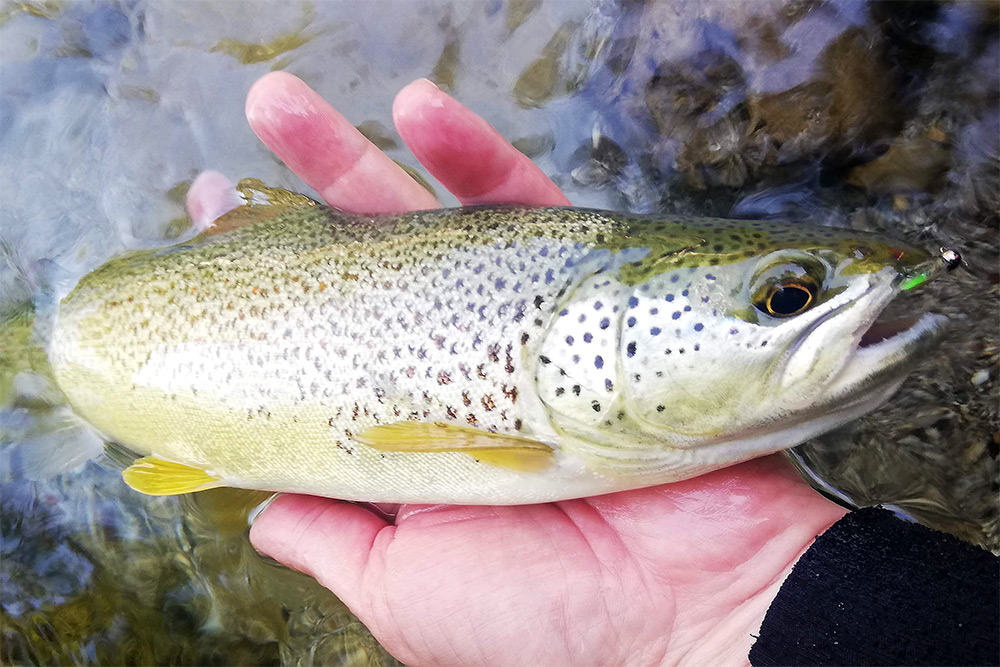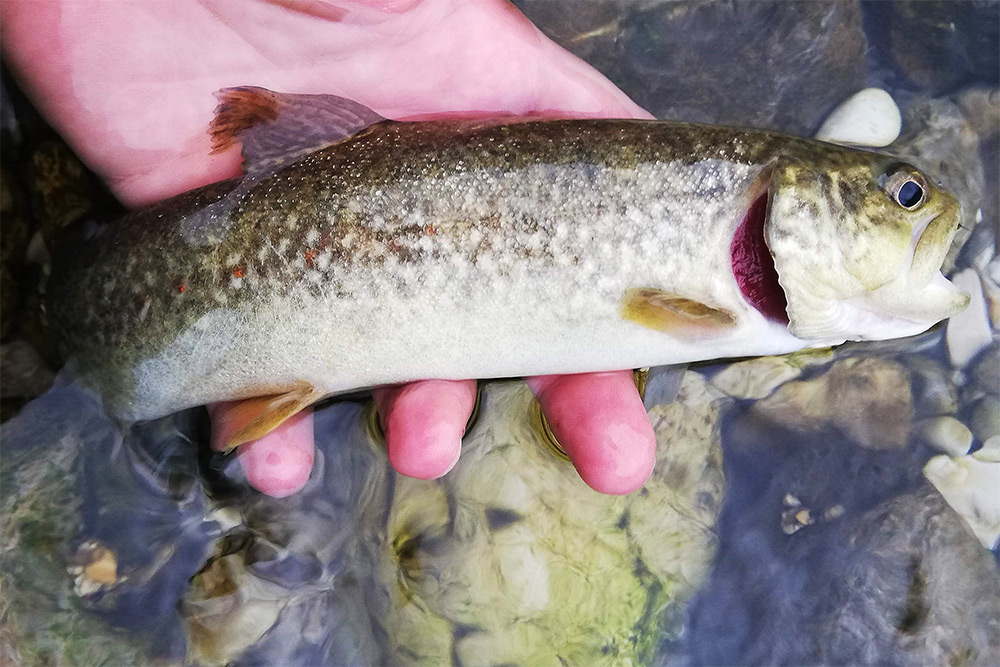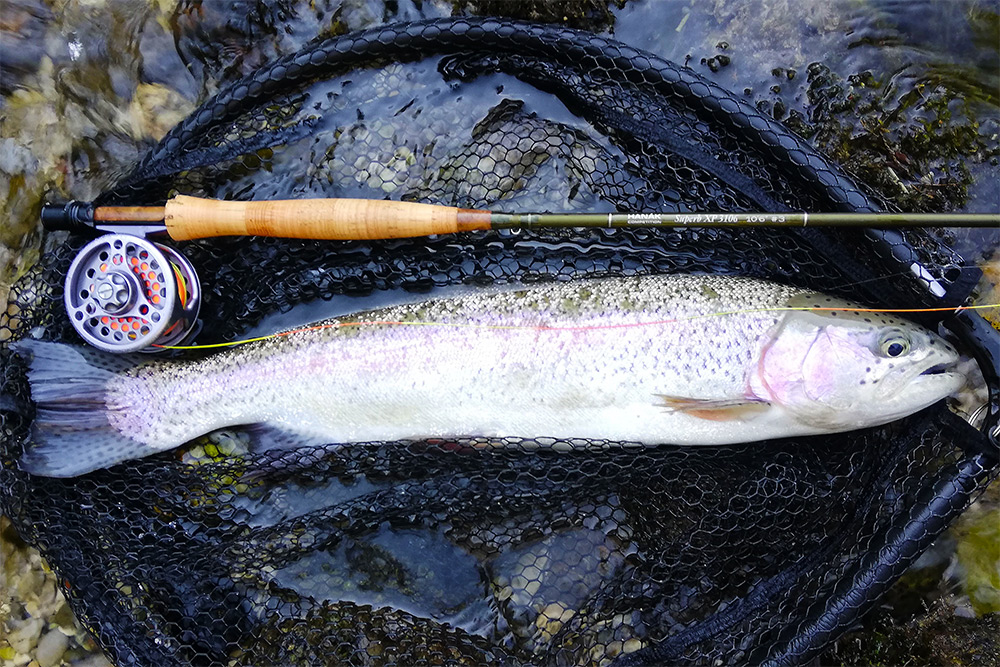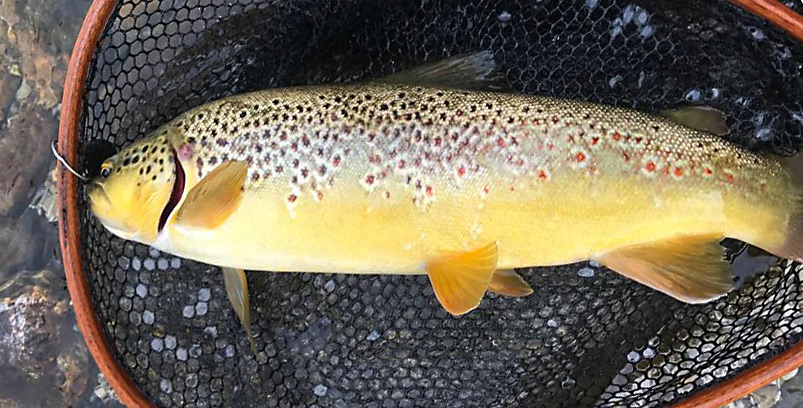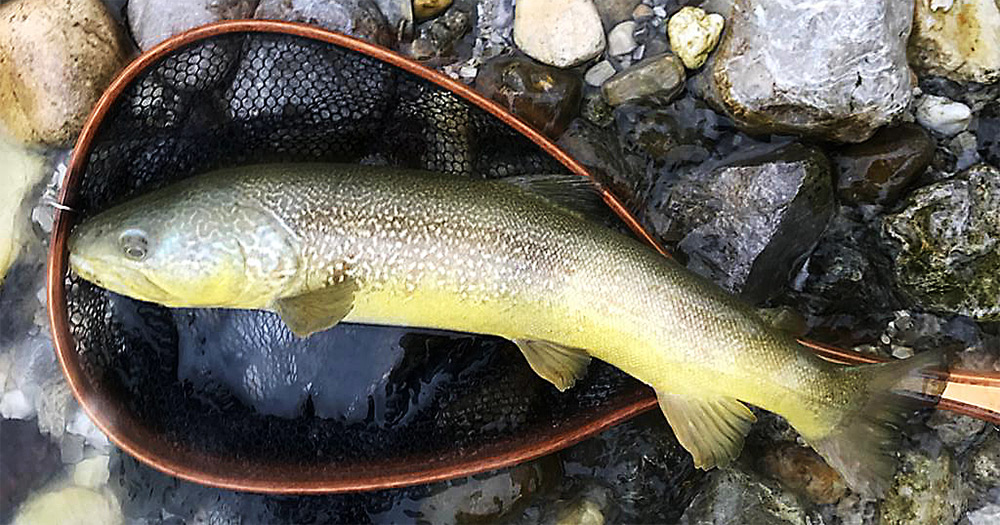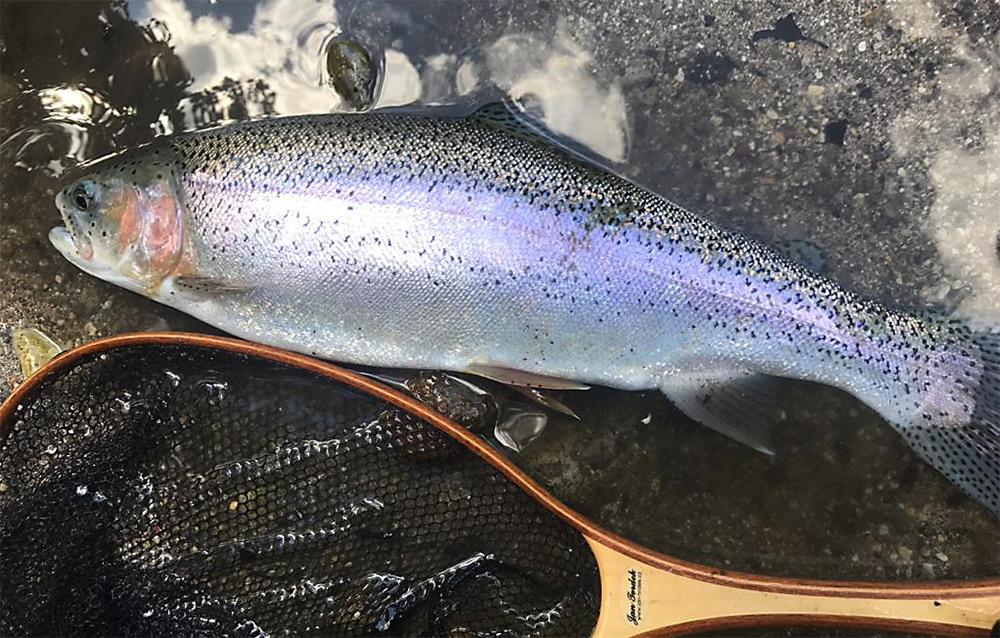 The last 3 photos were made by my friend Gabriel, he tool these fish on size #12 Varivas fluorocarbon with micro nymph. It was incredible for me to believe he was able to land these fish with size #18 fly. These fish were really big!
It was a good fishing trip with 4 days spent together with fantastic friends like Jan and Rado 🙂