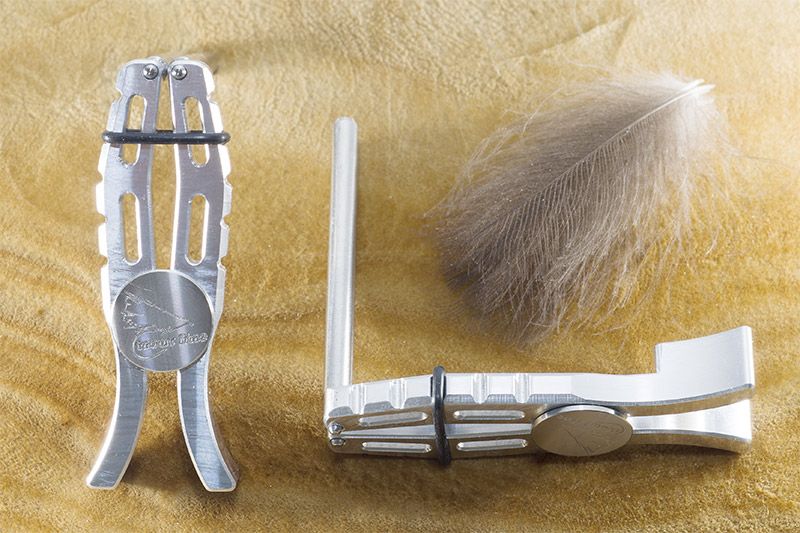 Troutline has a new tool Robo Tying Tool. It is a clip, developed to be used with all kind of tying materials.
Robo Tying tool is a new tying gadget that will help you to tie easy and faster. The gadget is developed based on Xpert Clip tool from Vosseler which unfortunately is not produced anymore.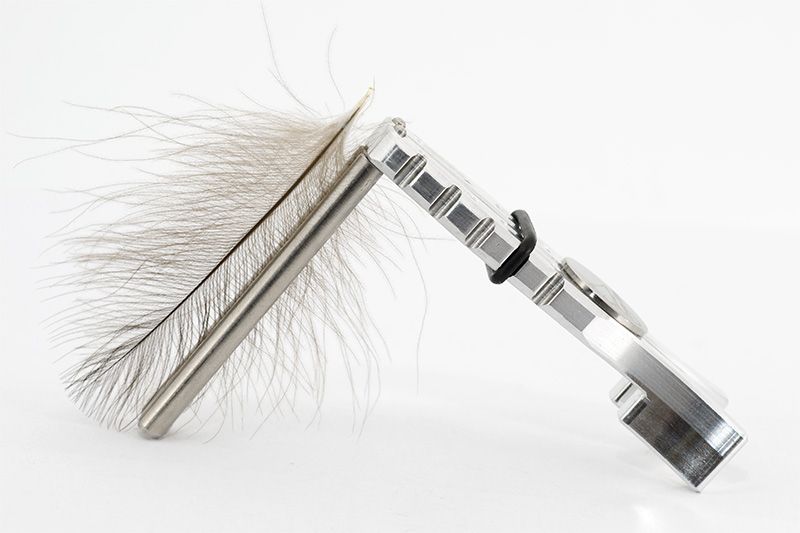 This tool has an improved design, different grip options and more rigid bars for materials fixing which means a better grip!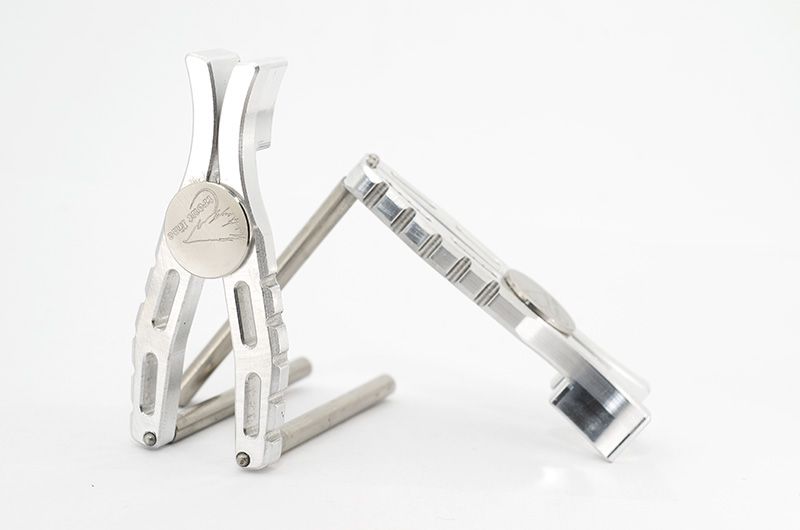 At the first look anybody can say that a paper clip will do the same. Not really. There are consistent differences between this tool and a cheap paper clip:
grip control
grip tension
gives you an easy access on both parts of grip bars
fast working with all kind of difficult materials like hair or synthetic fibers without loosing or dropping materials
easy working with fragile materials like CDC or Partridge barbs
the material can be trimmed on both sides easily to obtain the desired length
you can slide up or down the material to form a bundle.
is made of machined aluminum, means a durable tool and not a simple plastic clip
Magic Tool from Petitjean is the first dedicated tool which arrived in fly tying world. The Magic clip is made of plastic, not very durable if you drop it on the floor or if you walk on it by mistake. You cannot use only with "magic clip" because you need a support to fix the material. The support is not perfect, lot of materials are not well fixed.
For example if you want to work with cdc: with magic tools you need to fix the cdc in support, then to catch the barbs with the clip, then you need to trim them out from the stem. With Robo clip you only need to catch the cdc barbs and trim with the scissor. Simple, easy and fast
As I said, this clip was designed by Ralf Vosseler and I wrote articles and I promoted it as much as possible because I love his clip. Unfortunately it is not produced anymore.
Another tool that helps in when I use CDC, especially when I want to more than 2-3 flies is the Robo Block: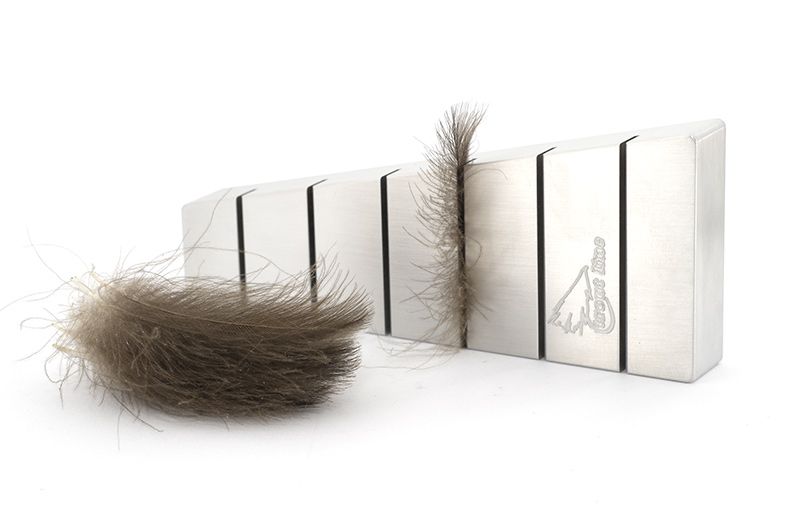 It is made based on older tool hand crafted by wooden. It happened to drop the wooden tool on the floor and was damaged. I decided to made it based on aluminium .
This is good to work with all kind of CDC from small and delicate feathers like those from Wild Mallard to Teal Duck CDC and long goose CDC in the same time. Marabou hackle can be used without any problem.
It helps me to achieve consistency and the same barb density for wings and hackle. With it I can set my cdc and barbs easily.
In the end we tie for fun and we love to use good tools 🙂