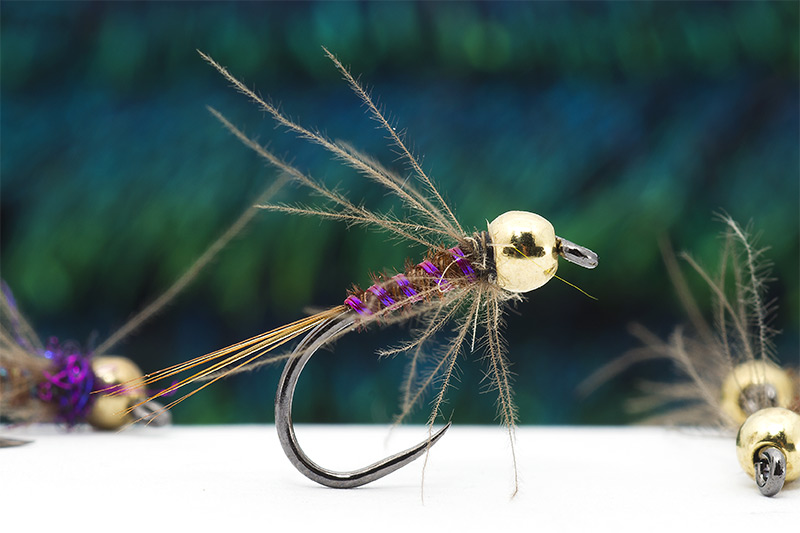 We call it because it has a sparse CDC hackle wich is very vibrant in water. Even if the fly stays hanging the CDC will work and pulse under water currents.
Pheasant fibers are well known for their efficiency and together with CDC, the nymph has everything to catch trout and grayling. Years ago tinsel wire was used to provide extra durability and a "splash" of color. Now synthetic materials seems to be more effective. Purple, blue, peacock, pearl are more popular because they are are better attractant compared with classic gold and silver.
This fly presented here is one of the most effective nymph tied with pheasant tail barbs. Used in local competitions the Purple PT Pulsar Nymph demonstrated his value being the wining fly in the last 2 years.
I used it this year in Lapland as curiosity and I ended using it almost each day no matter which was the visited river.