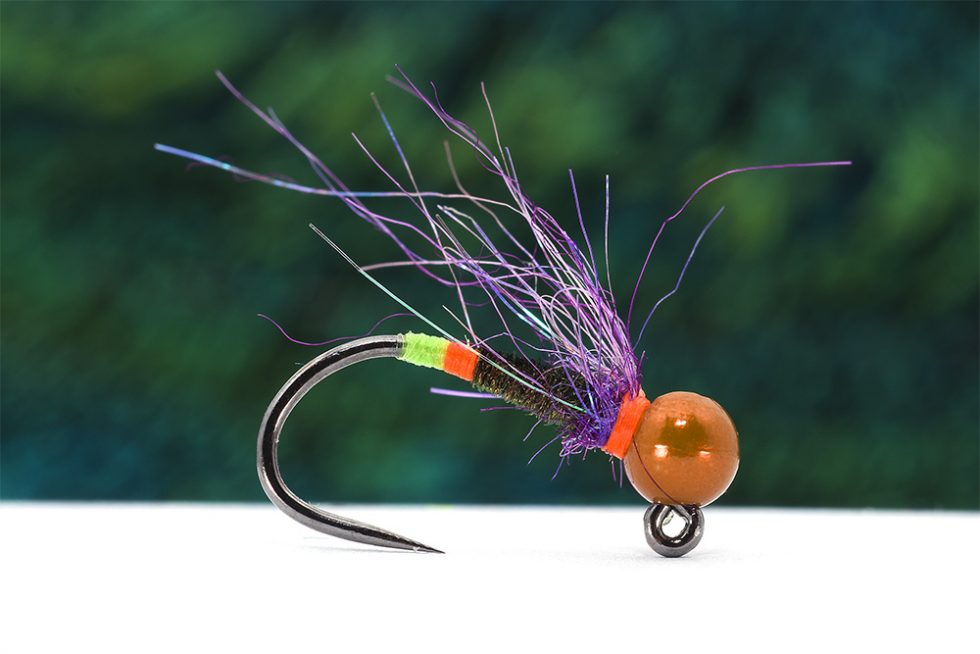 It is a simple fly where I used synthetic dubbing as"wing". Instead CDC which is fantastic and has a great success due to his mobility in water, this time I preferred to use purple dubbing to give an extra color and extra sparkle to this fly. I mainly use in late Autumn for grayling fishing:
Materials used:
Hook: Hanak 480
Thread: black
Tail: Coq de Leon
Hot Spots:chartreuse combined with orange
Body: peacock herl
Thorax: purple synthetic dubbing
Bead; Coffee coloured tungsten

One small tip: use the peacock herl from eye part which is mode small and fine. To avoid braking add a very small qty of glue on the underbody and then wrap the peacock herl.