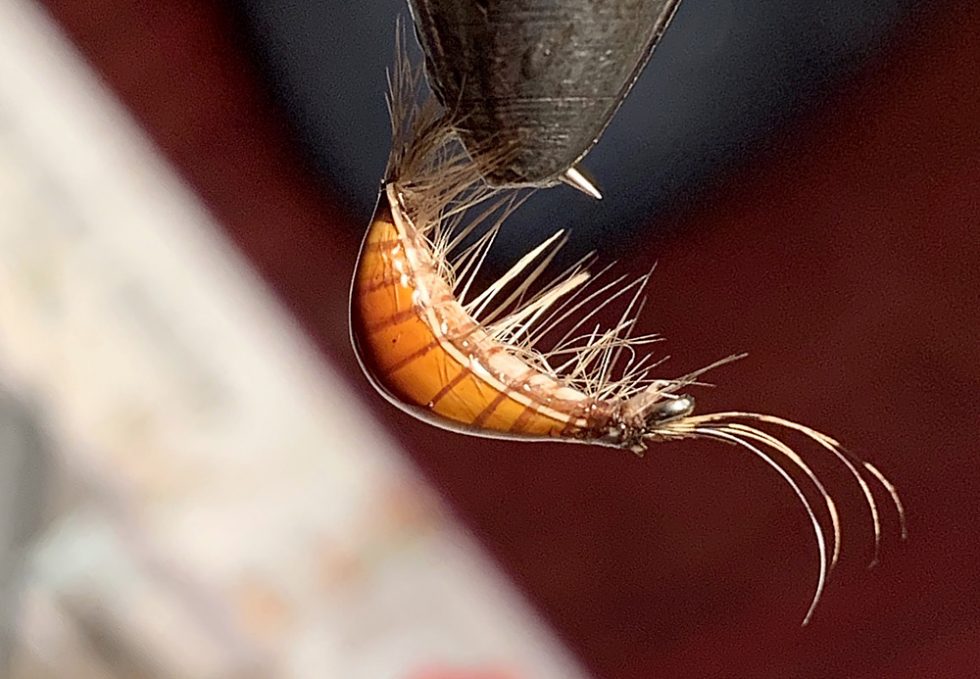 Jan Rozman is known in Slovenia as a fantastic fisherman who hunts huge marble trout with big streamers. He walk on the river side to check after good spots and is looking for any sign of trout marble activity. Then he catch them ! He knows why and if Facebook account is full with photos of big marble trout.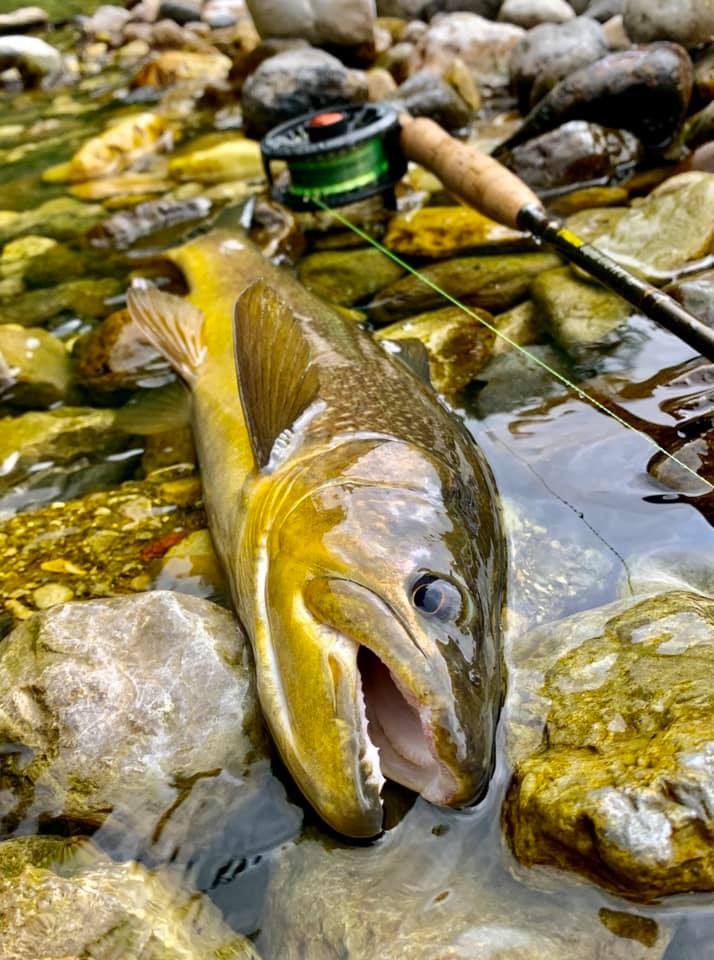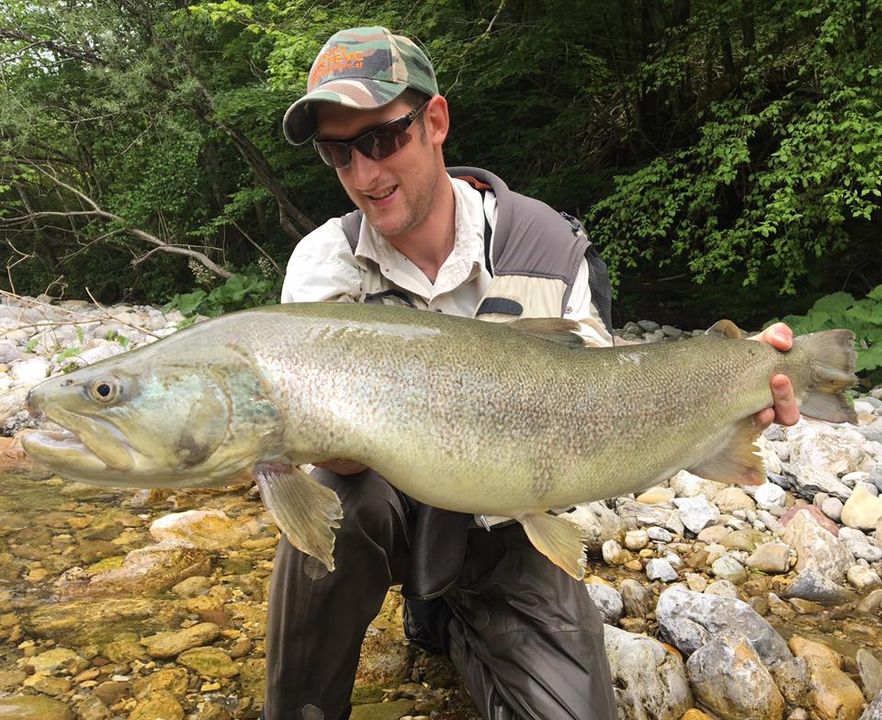 When the weather is not properly for these huge fish Jan is fishing rainbow trout, grayling and of course brown trout using nymphs.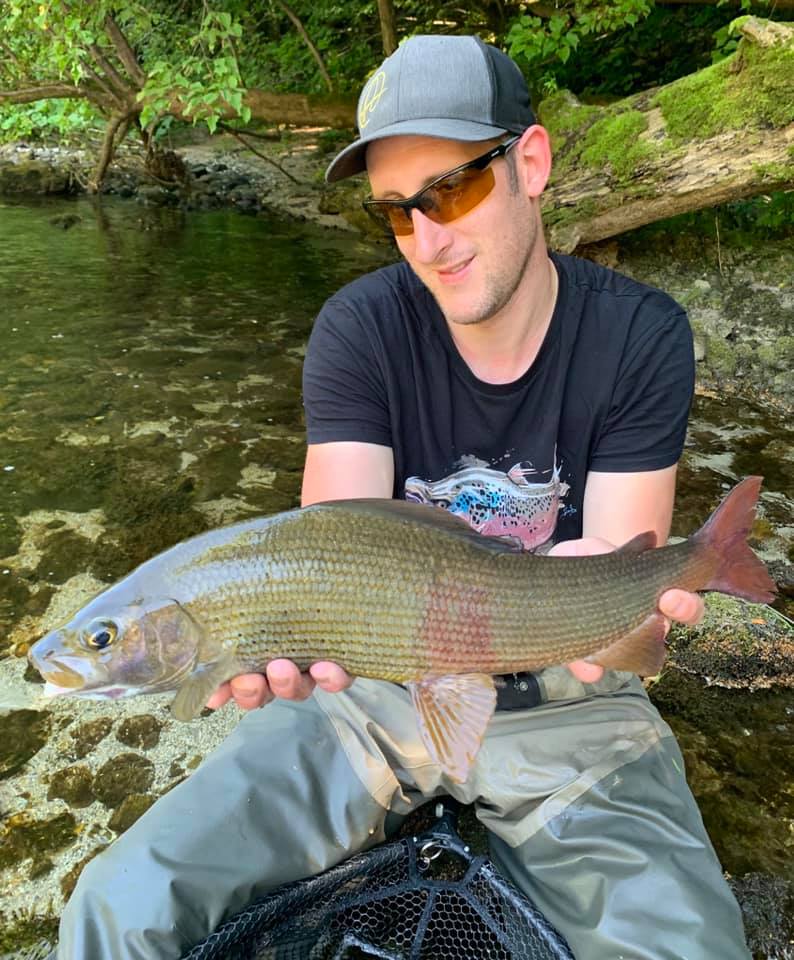 One of his favourite fly is the scud tied in an unique way called: Slovenian scud.. What is particular at this fly is how heavy it is and how is made. Body is made of lead directly on the hook, colored with paint and then coated with UV Resin. Jan use only Hanak hooks because these seems to be the strongest hooks you can find in Europe. And it is well known how big are the fish in Slovenia. He spends lots of hours in making these scuds and to be sure that they are durable and will resist at big fish teeth.
Jan sent a few scuds to our shop so that we can have them for our friends and clients who plan to visit Slovenia. I took a few photos of them so that you can see better.
I personally use them in June 2020 when I fish together with Jan. These Slovenian scuds were most efficient pattern by far and the caramel color was most loved by fish.
Jan use them respecting the local rules: one fly and barbless only. He use 0.12mm or 0.14mm Stroft GTM which is s super good line. Technique used is Czech style. To arrive with the fly at the bottom of the river is very difficult and mastering the nymphing technique is a must. Fish are very educated due to the C&R practice and for this reason Jan needs to use small and very small flies. He tied his flies only on size #16 and #14 and sometimes goes down to #18. Only with such small hooks he is able to catch those big fish.
Next Spring I will be back on Idrijca for a few days and I will fish together with Jan to see if his flies will be deadly like previous year 🙂 He fish with Adams rods ( he is Adams brand ambassador in Slovenia too ) and I can't wait to test these rods because now I'm a big fan of Hanak rods and nobody was able to provide better rods than Hanak. We will see how are Adams rods 🙂