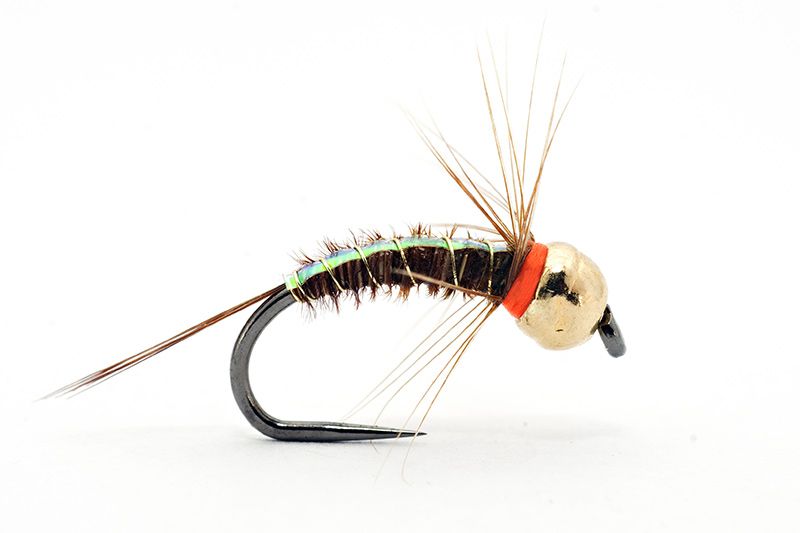 Tying Recipe and materials:
Hook: Barbless #10-15 Demmon DGH 900 BL
Body Thread: UTC 70 Denier – Orange
Body: Pheasant barbs from rooster center tail feather
Hot Spot Thread: UTC 70 Denier – Orange
Ribbing: Troutline Perdigon Wire – gold
Tail: Coq de Leon – brown rooster barbs from classic dry hackle
Bead: Tungsten – gold
Back: Pearl Mylar from Uni Products
How and where to use it:
The Polish nymph is a perfect searching type of nymph, a PT variant tied for dark and fast flowing rivers. The nymph can be used from Summer time till to the end of Autumn. It works for grayling and trout in the same time and we used to fish it in the strong currents.