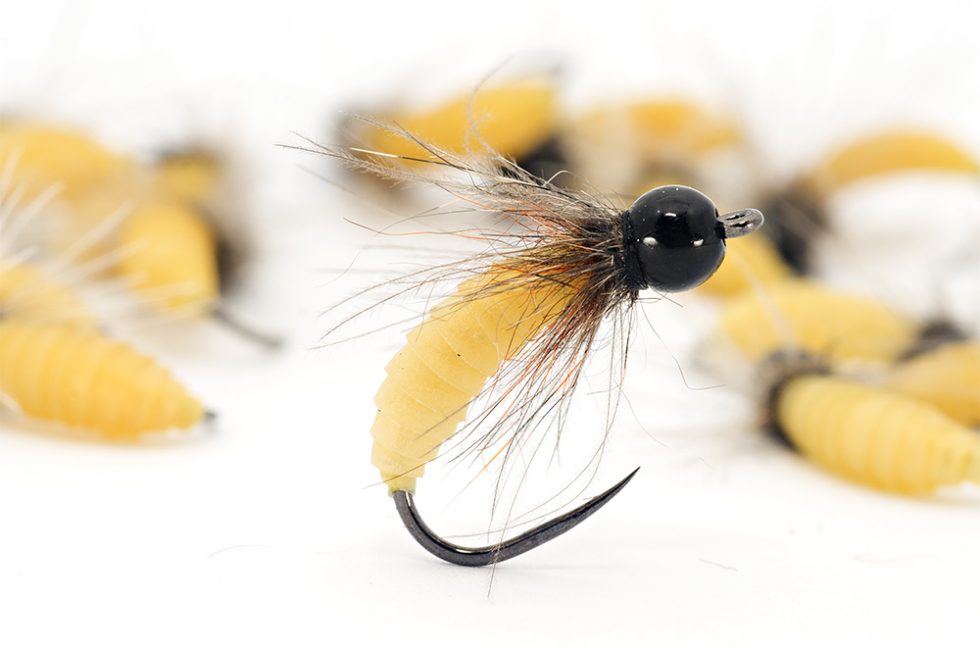 Material used:
Demmon G602 #10-14
Tying thread – Uni 8/0 black
Under-body thread : yellow Perdigon Body Thread
Body: Virtual Nymph Skin in translucent color
Hackle : CDC
Thorax: Troutline Pure Squirrel Dubbing orange and black pepper
Tying details:
To provide the perfect silhouette you have to make an underbody with  a wasp body shape  ( or  you can make the shape of aubergine ). Then you have to make the body using Virtual Nymph Skin or latex.  Then 3 turns of orange Pure squirrel dubbing,  one turn of CDC and another 2-3 turns of sparse  salt and pepper Pure Squirrel Dubbing.
The fly will look fantastic when gets wet: