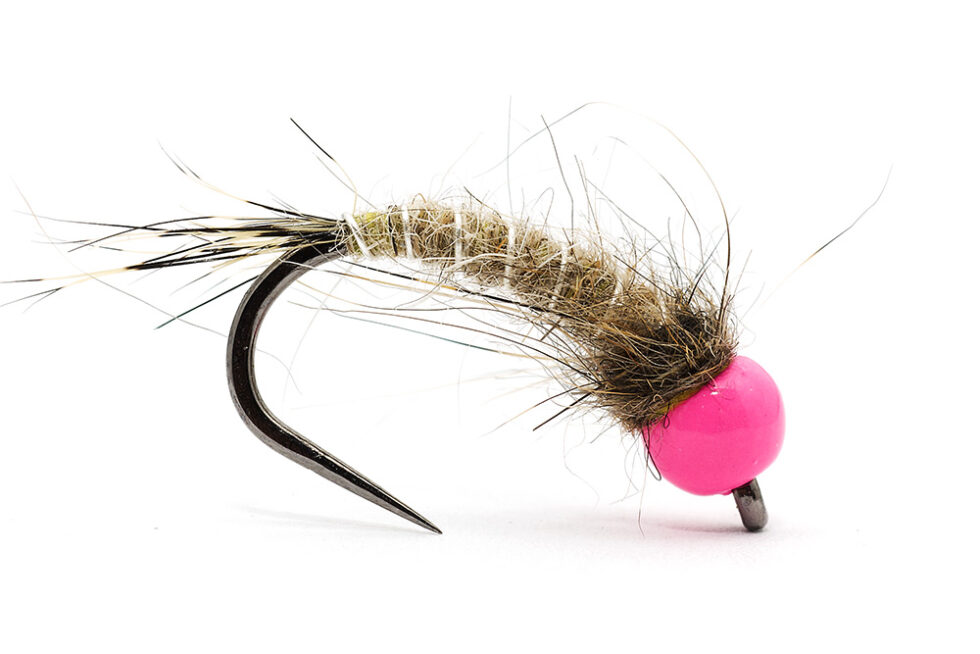 Really not a complicated nymph but effective , very effective for trout in early Spring and for Rainbow Trout all season. It seems that pink bead is a great attractant for Rainbow and I noticed lots of interest from this fish. From Slovenia to Poland, this fly is doing his job very well.
It is tied as simple as possible with body made of light grey-cream , tail made of guard fur from hare or from squirrel and thorax made of dark dubbing.
I fish it in strong currents and in deep pools between big rocks -classic places which hold fish.
Hook: Demmon 903 BL ( size #10-14)
Thread: white Uni 8/0
Wire for Ribbing: Silver wire
Weight: tungsten bead – Pink color