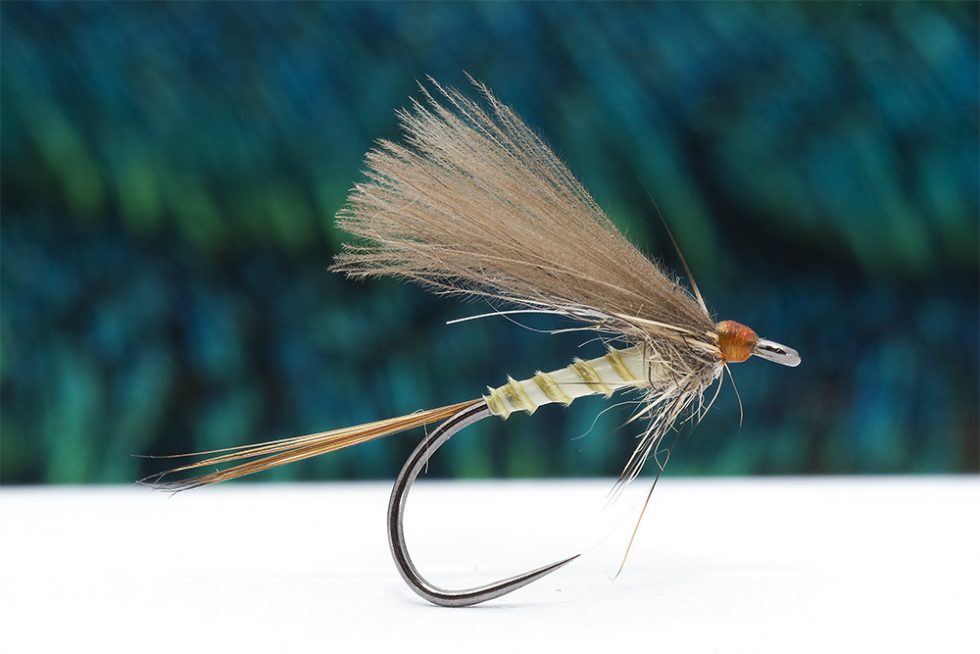 Pale Olive CDC Dun dry fly is used early in the morning or late in the day. This model has a subtle light olive and tied on small hooks like #16 and 18 is absolutely deadly.
I love to make this fly using biot due to special texture and shade of this natural material. I never found this color in shops and I tried to make it for TrouLine shop but I never succeeded to make it in large quantity. The material is dyed using cold dye and is difficult to obtain in my favorite color.
Anyway a light olive color seems to be super effective on this type of fly and on trout works fabulous.
Materials used:
Barbless hook in size #16-18 and sometimes #14 seems to be ok ( especially on high waters )
Thread: white or pale olive
Body: pale light olive – biot
Tail: red rooster barbs or Coq de Leon Rubion
Thorax: Mad Rabbit Dubbing in natural color
Wing: 2 feathers of CDC in Khaki Campbell