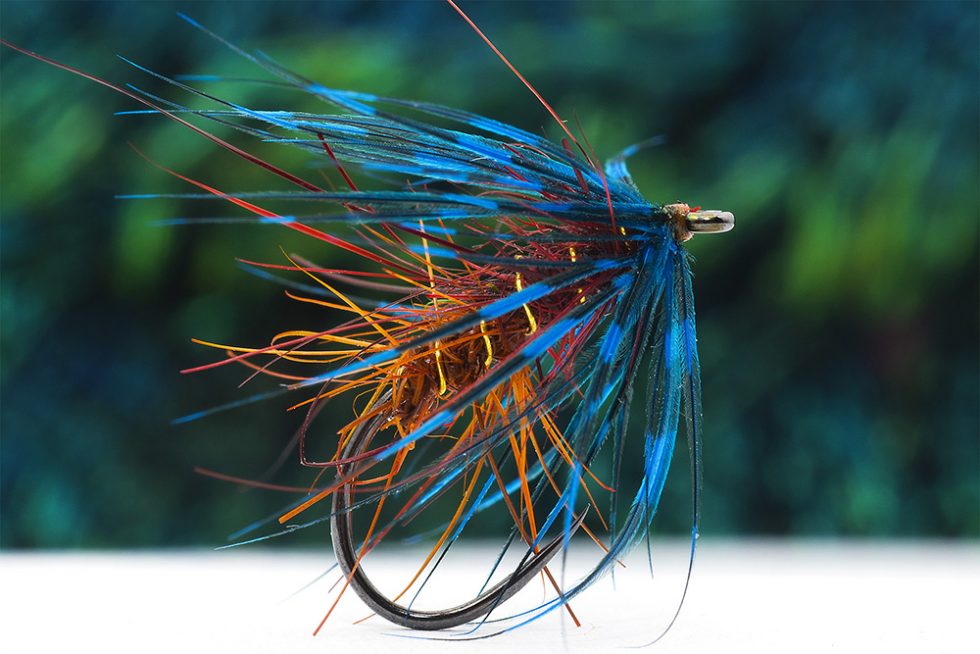 Nutria Blue Spiky Wet Fly is a simple and bushy fly that suits for fishing in a team with other wet flies. Nutria Blue Spiky Wet Fly suits perfectly for lake fishing and big river fishing and works as a great stimulator fly. The colour combination and dubbing texture make the fly the proper way to behave in water. I consider it great for tip fly and not for dropper.
Materials:
Hook in size #10/12
Thread Veevus 50 DEN
Body : Nutria dubbing, two color combination NH12 with NH6
Ribbing: Gold wire
Hackle: Blue guinea feather as hackle- 2 or maximum 3 turns
I like the nutria dubbing, I consider an interesting material which is very spiky and gives to flies a nice buggy look. The entire texture and structure is similar with seal. Nutria is an animal from South America that lives in water. For this reasons the fur is so similar with seal fur and the transparency of dubbing is so cool.