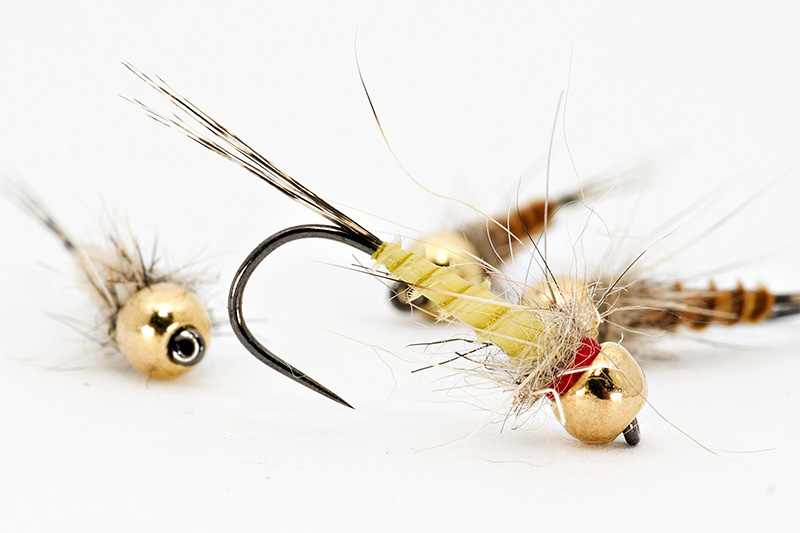 Materials used:
Hook: Maruto D23 BL #14-18
Thread: Underbody thread yellow or light olive
Thread: Tying thread red – as hot spot only
Body: light olive biot
Tail: Coq de leon corzuno oscuro
Thorax: Troutline Super Spike Dubbing – natural color
A few tips : use only neutral colors for underbody because when the fly gets wet will change it . Usually goes 2 tones darker  compared with the same color when is dry.  Any kind of  biot can be used  ( mallard, domestic duck,  swam, pelican, turkey or goose ).
When you fish it  I recommend to be used with French Nymphing technique  on small and medium rivers. Early in morning or late in the day is the most productive. Take in consideration when small dun flies are start hatching and you can  switch on  short nymphing or long nymphing style combined with a spider or  with an emerger.  I guarantee that you will have nice fishing moments with these kind of flies.
Is not a beauty, is not complicated,  is only a simple but extremely efficient fly!