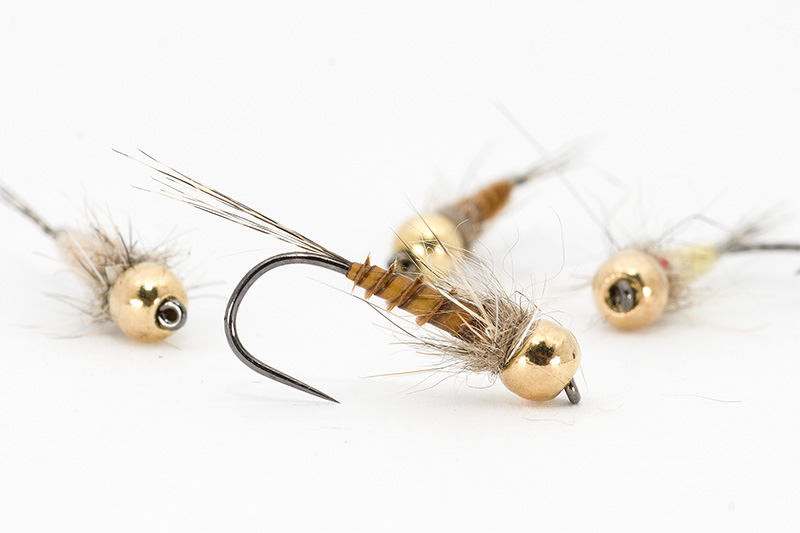 Materials used:
Hook: Maruto D23 BL #14-18
Thread: Underbody thread yellow or grey
Thread: Tying thread 17/0 Uni
Body: brown or rusty biot
Tail: Coq de leon corzuno oscuro
Thorax: Troutline Super Spike Dubbing – natural color
Bead: Tungsten is what I used mostly in gold copper or silver
When you fish it  I recommend to be used with French Nymphing technique  on small and medium rivers. Early in morning or late in the day is the most productive. Take in consideration when small dun flies are start hatching and you can  switch on  short nymphing or long nymphing style combined with a spider or  with an emerger.  Also can be combined with New Zealand nymphing technique ( nymph as point fly and on a dropper a big floating  sedge or parachute for visibility )
This brown colored version is particularly effective on  rivers with acid waters . The main reddish color water is where you will find this dark colored baetis. Also the fly  being so simple tied can be considered a searching pattern when we talk about "micro ephemera"insects like heptagenidae flies .
Is not a fantastic fly from the beauty point of view, is not complicated,  is only a simple but extremely efficient nymph!