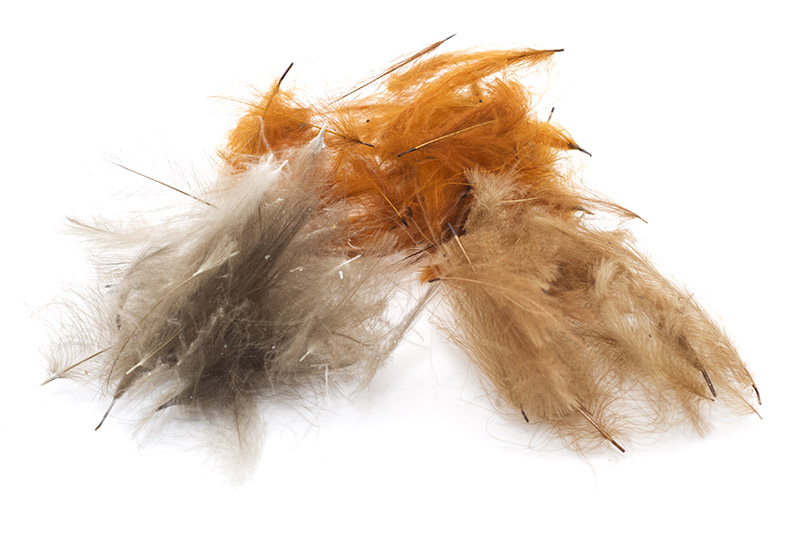 Hends provides a nice selection of CDC feathers beautiful colored in a wide range of shades and tones. Frankly I do not know an European brand with such great diversity and good pricesw like Hends company. In my opinion Hends is probably the most experienced European tying company and their products are very popular from Italy and Serbia to UK , Iceland and Finland.
Now about their CDC: Hends offer classic feathers, dubbing, and puff. Dyed and in natural colors. CDC is available in different weights from less than a gram to 5grams. Don't be fooled by the small weight because feathers are very light. There can be 100 feathers in half a gram! Practically a large amount of feathers!
For example CDC puffs is packed in aprox 0.5grams/bag and contains an incredible amount of feathers.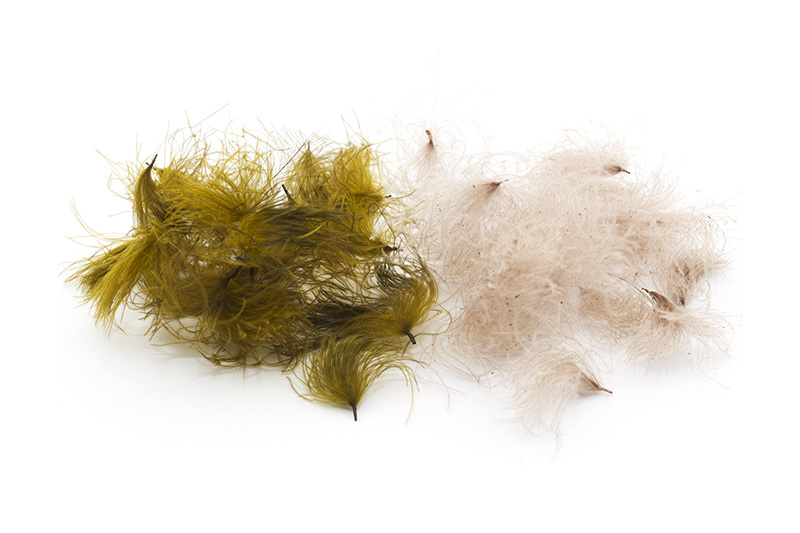 The mature feathers, those well known ( not puff feathers) with distinctive stems and barbs are delivered in small plastic zip bags. There you can find aprox 1 gram of feathers in all sizes. For better understanding, these feathers are not selected by hand and size, you will see all sizes, sometimes super long types are plenty. But generally speaking you will get all types. I checked all colors when I took photos and I saw some beautiful feathers, long, dense and fluffy. But I saw also some of them with broken barbs or twisted stems. It is normal, in my opinion, because they are packed in small bags and are too cramped ( in my opinion). I would pack them in bigger bags, to fit well and have enough space, but hey, this is what I think 🙂
Hends CDC Feathers in 1 gram are photographed bellow. You can see how nice colors are offered by Hends: