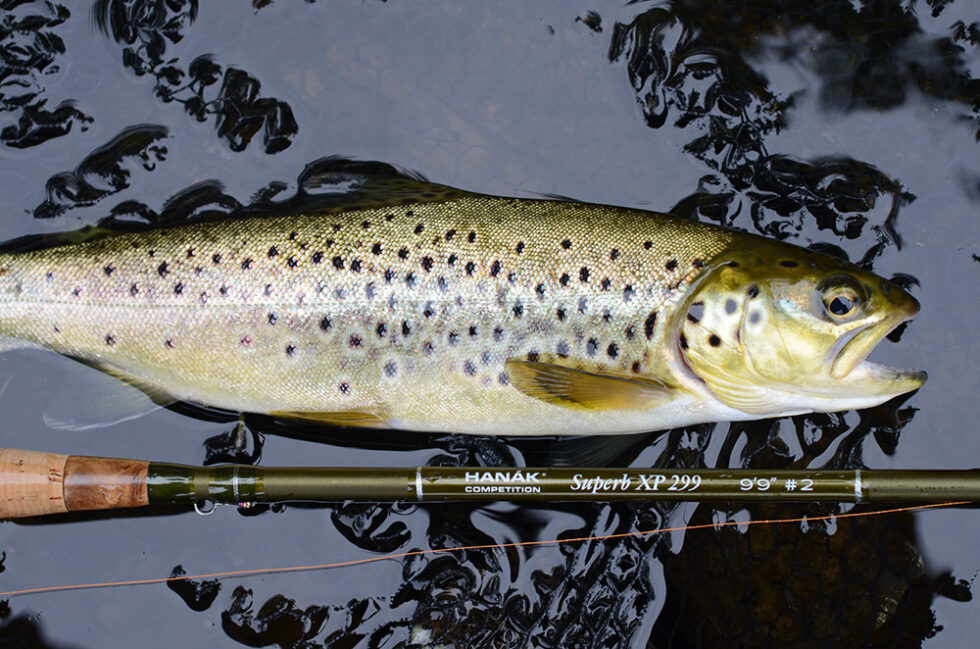 In the late Spring of 2021 I decided to order a Hanak Superb Rod in size #2 to have it in our TroutLine shop. Me and my friends and team members we use size #3 rods and sometimes size #4 rods because we fish for strong and medium to big trout and grayling. We considered all the time that a size #2 rod will be too light for our style of fishing. But a friend of mine gave me a great feedback about this rod so I decided to increase our rod collection with a super light rod like this one.
Unfortunately the 2021 was difficult year and my dedicated time for going out fishing was very short. Mihai, my friend, used the rod in local competitions. He told me that the rod is super light and sensitive but powerful in the same time. He told me that he managed to hook each fish who took his nymph. He lost only a few small ones during fight. So he was very happy with this rod.
I was curious to see how this rod works so I took it with me in Sweden for 2 weeks of fishing.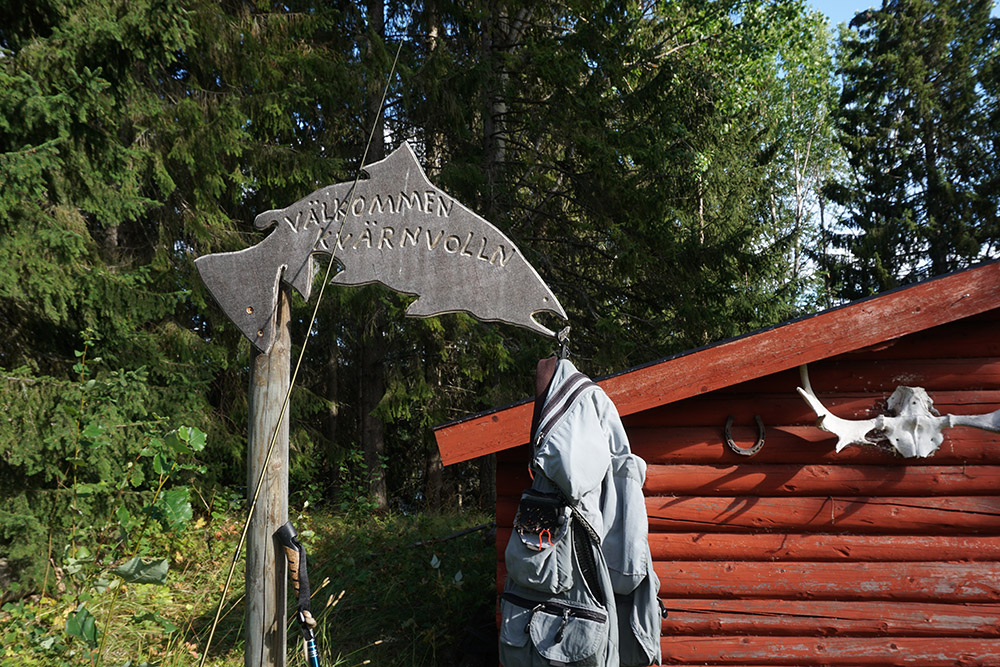 In Lapland I usually fish with a #3 and #4 Hanak rods combined with a Vosseler DC2 rods. I considered these rods the best rods for such destination. Of course Sweden is not the best place to test a size #2 rod but was the only place where I fish in the second part of the 2021 year.
Because the Hanak Superb XP 299 was too light for DC2 reel I decided to combine the rod with my lightest Lamson reel a size #3 Waterwork. This reel is nice but is not a full framed reel, it is great for dry fly fishing but not the best option for nymphing. I will explain why later…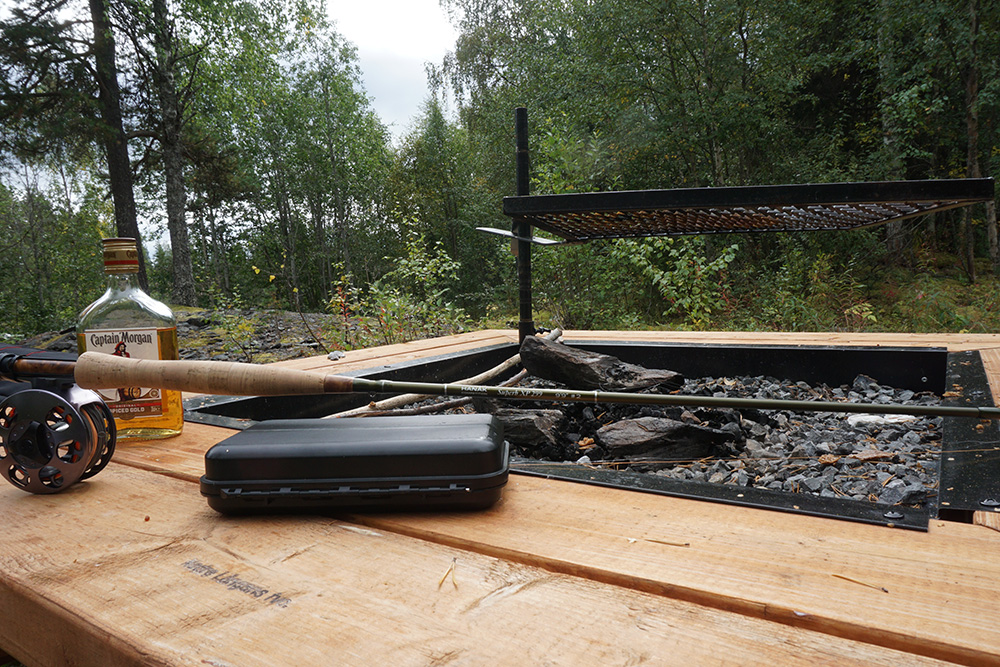 What can I say, the combo was super light and the feeling was great. Great balance and nice action! I was impressed from the moment when my nymphs hit the water. I was able to detect any rock from the bottom of the river even when I use only a very small nymph! Everything was clear and easy to understand where my nymph or nymphs are and how they evolve between rocks and gravel.
A few words about this rod:
The rod has a nice olive finish, it is super light and is equipped with recoil rings.
The weight is between 69-73 grams. I measured the mass of 3 rods and I presumed that the difference stays in cork grip and how much or less resin was used to fix the handle, reel seat and rings. I think that is the lightest rod from what I tested in years!
The recoil rings are probably the lightest rod rings in the market and because the material used is high quality, helps the rod to stay light.
The rod is well balanced, the handle and reel seat is great and light, the four segments will let you to travel easily by plane. Oh, I forgot to mention the length: 300cm. The rod is delivered in a cordura tube with room for each segment to avoid breaking them by mistake.
The 2021 Autumn was probably the difficult fishing time that I had in 15 years of fishing in Sweden. Cold, rainy and windy. But with strong wind, not jokes. End of august and first week of september was tough with very picky fish. I started a 0.14mm tippet then I went down to 0.10mm with flies from size #12 and #14 to #16 and #18. Sometimes I had to use #20…
But I managed to land a few nice grayling: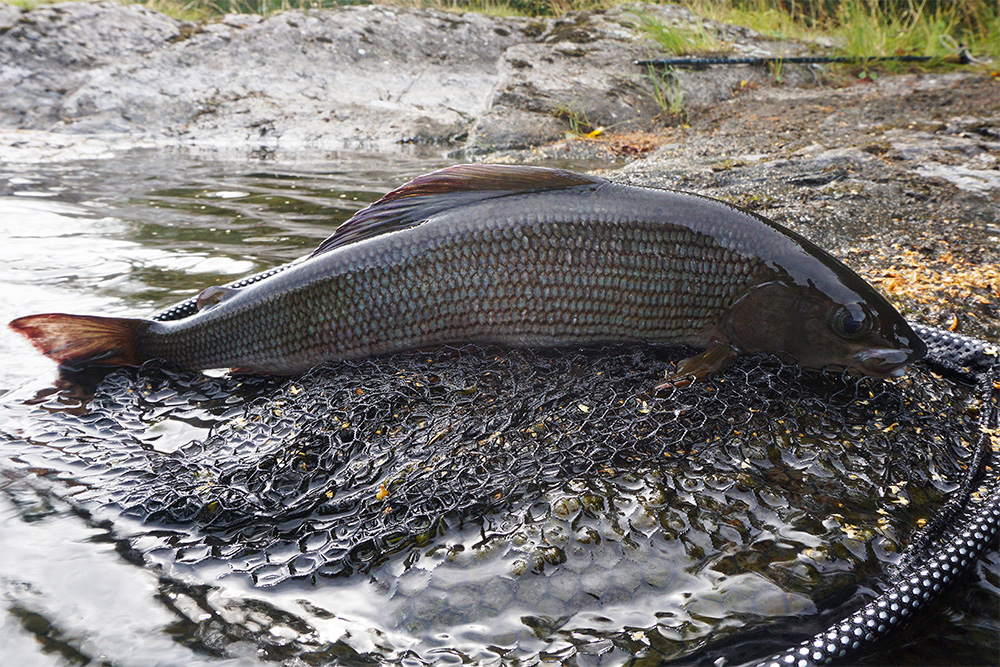 The rod was really excellent not only in detecting how nymphs are swimming but also in hook up rate and how behave during fighting time. The rod has enough power to land a fish of 40cm without a problem, the blank bone is stiff enough to help you to control the entire fight and the tip is soft enough to protect the entire leader. But with fish over 40cm you need to keep him in contact longer.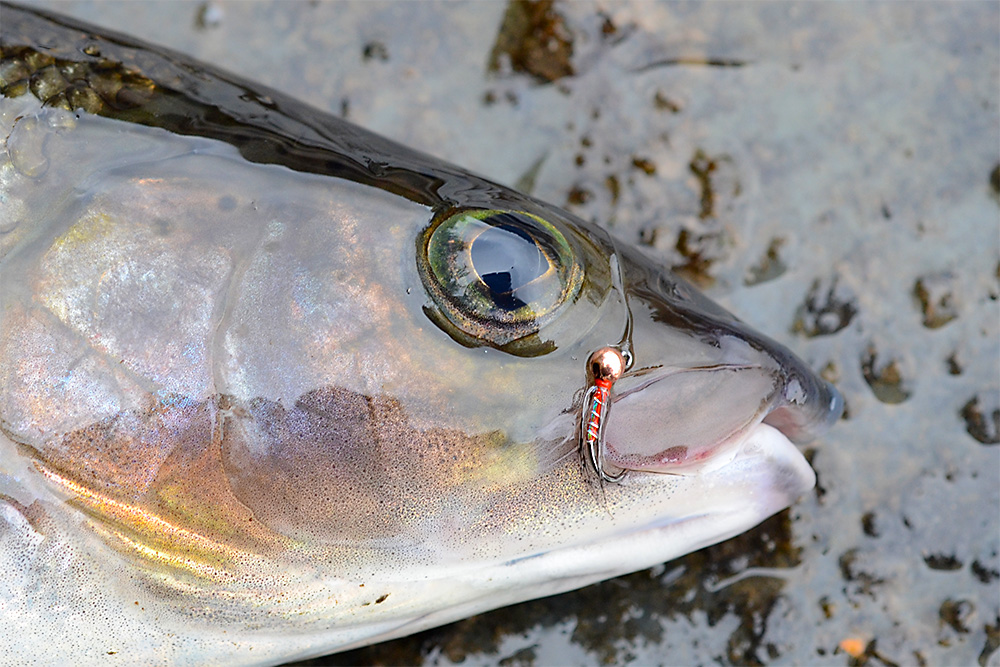 I had situations with 2 fish in the same time and I had to be careful not to stress the rod too much. I had to fight carefully not to overtired the fish.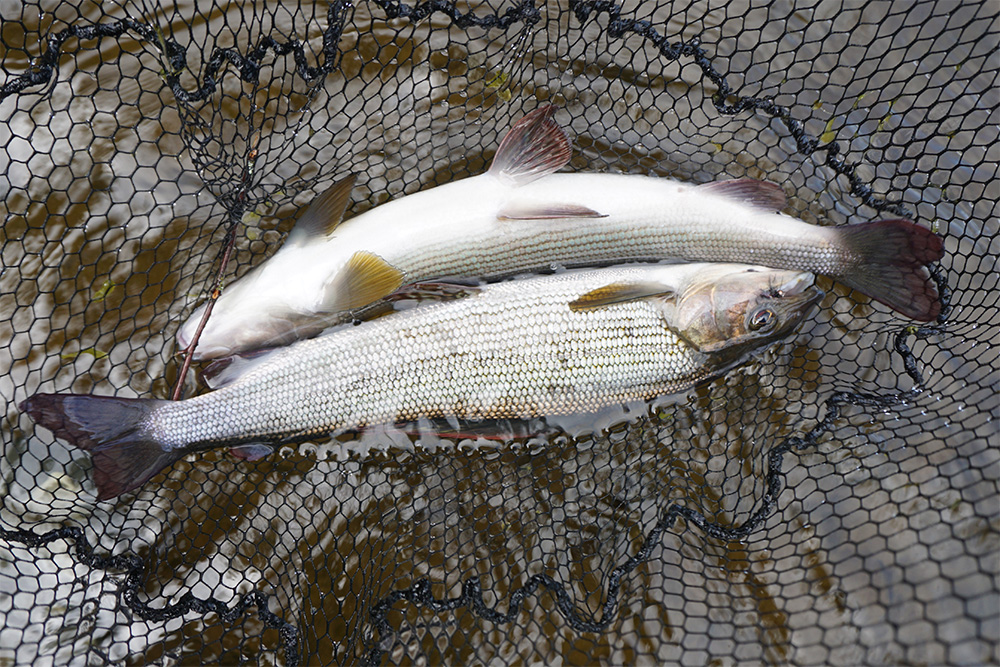 We found lots of mushrooms and we enjoyed "pasta con porcini e parmeggiano"
I stress the rod when a few nice brown trout hit my flies.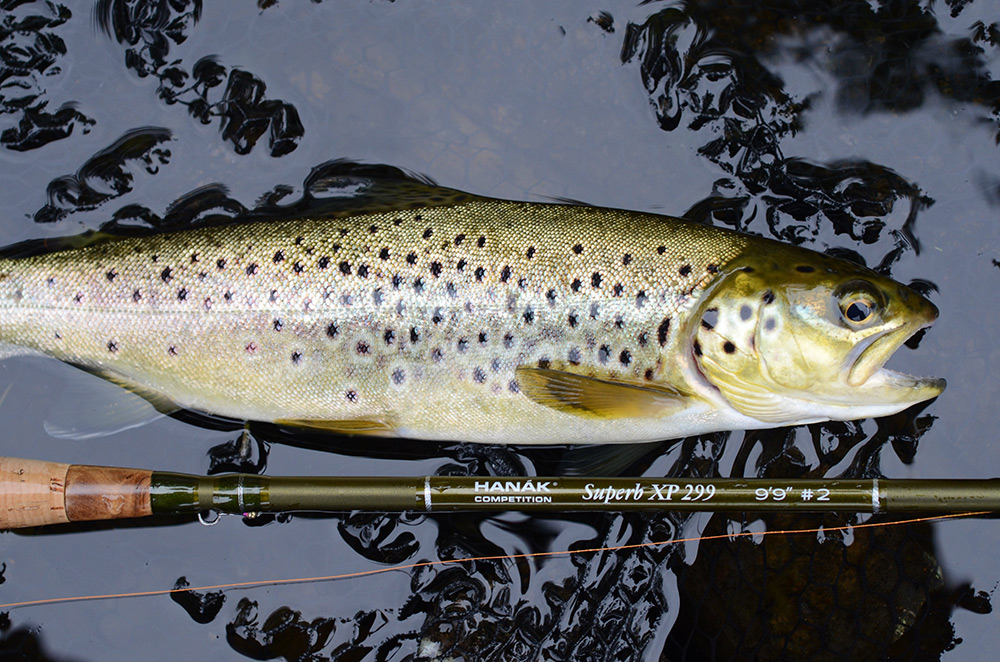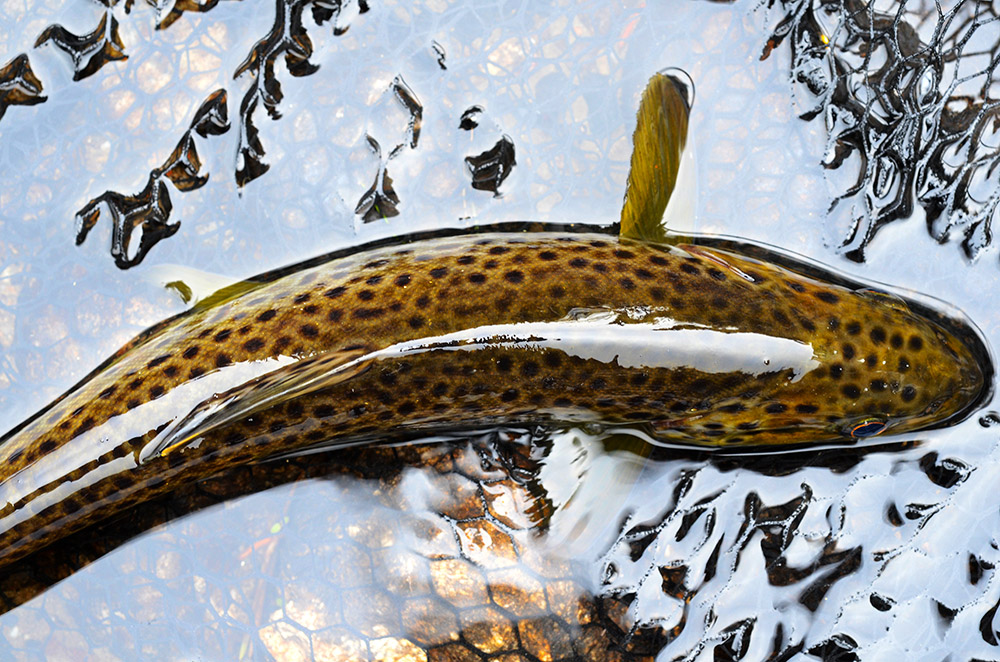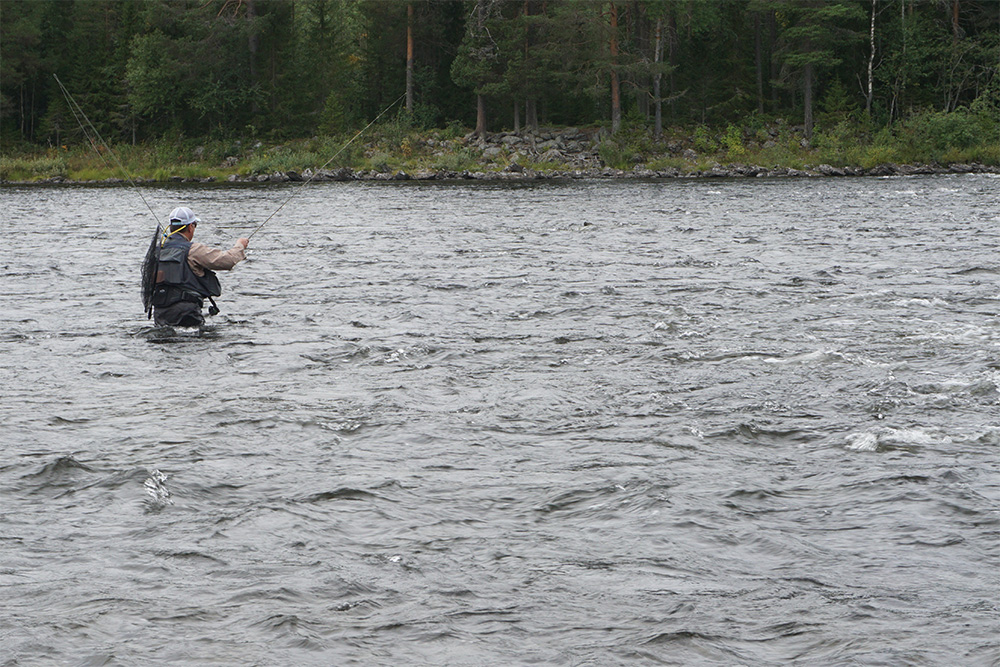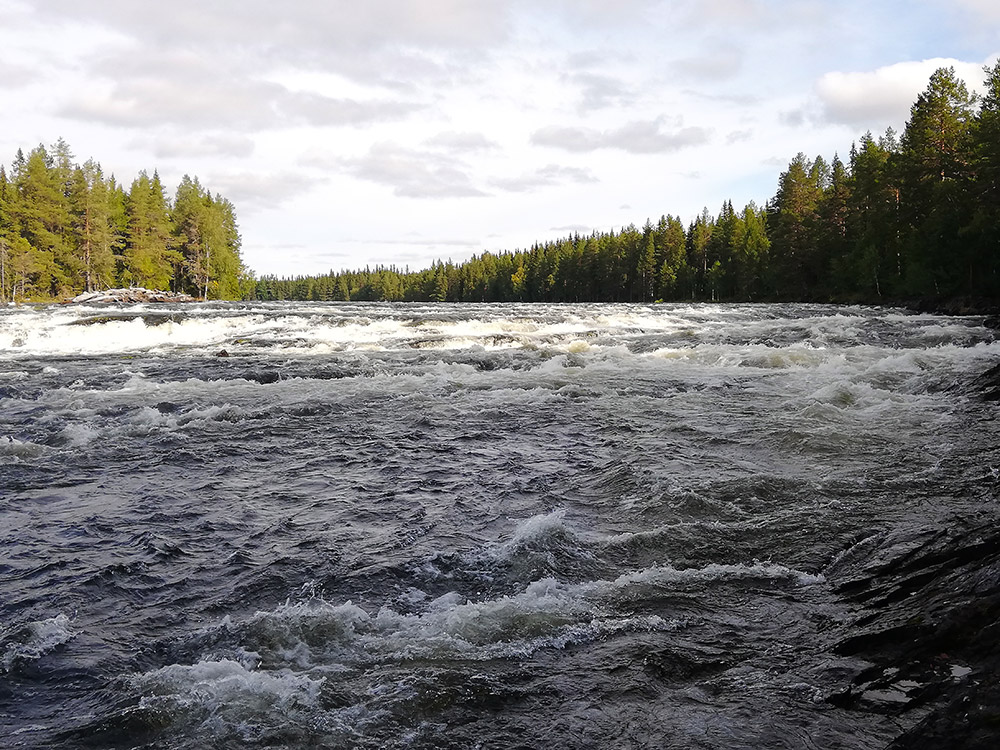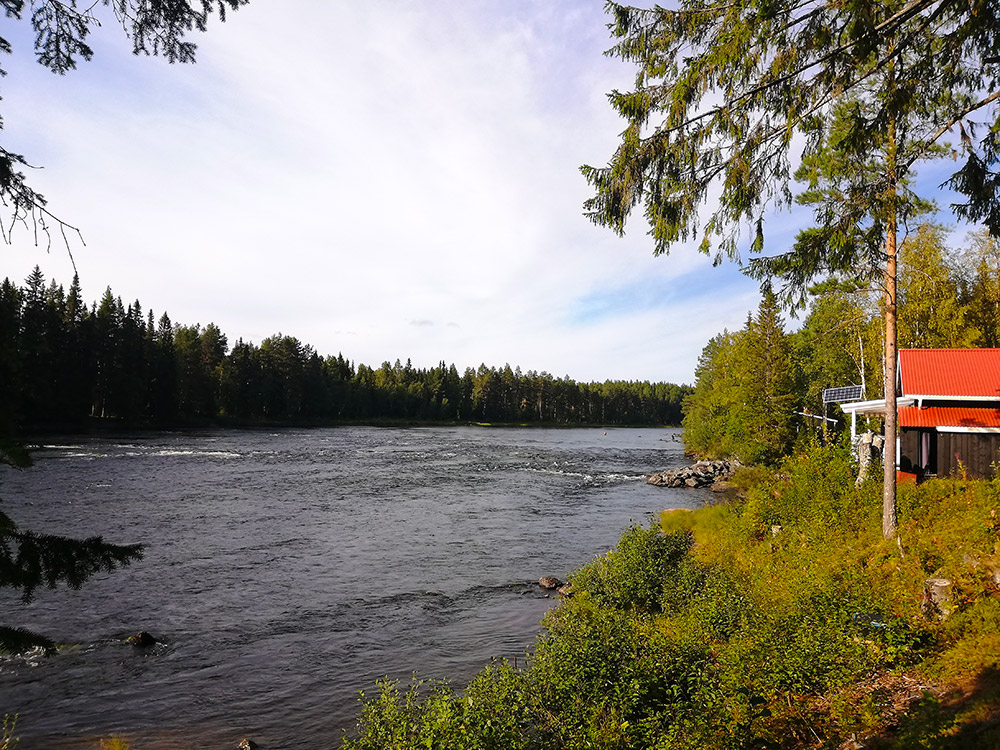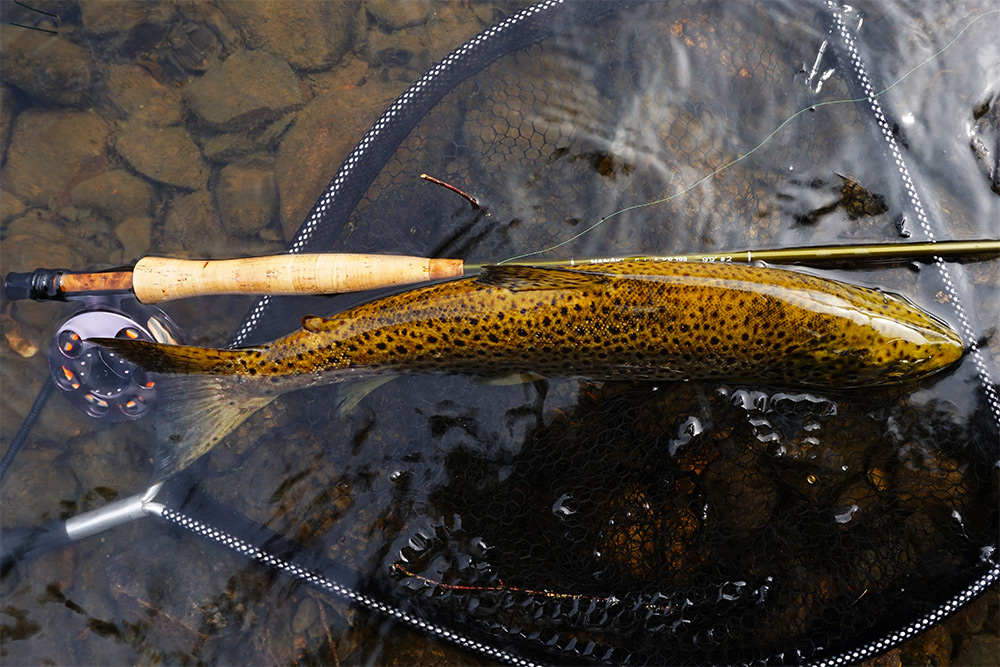 My big frustration was the reel because was not a full frame. When I fish with nymphs I use my special designed nymphing line which has a diameter of 0.55mm. Because is so thin, sometimes the line goes between spool and reel frame and can get fixed there. All the time I needed to take out the spool and unblock the nymphing line. I was so stupid to forgot to Hanak Superb Reel ( which is full framed).
Next time will not happen that!
My conclusion: the rod is fantastic, I love the action, the power and how precise is and how you can detect anything with it. It is a fantastic rod up to fish in size 35cm and you have experience will work great with fish in size of 40cm. With big fish is a little bit complicated, the fish will take the control and you can loose it. So, the rod is fantastic made for his class and anybody who will buy one will enjoy of each moment fishing with it!
So guys, until next time I wish you a great Winter 🙂