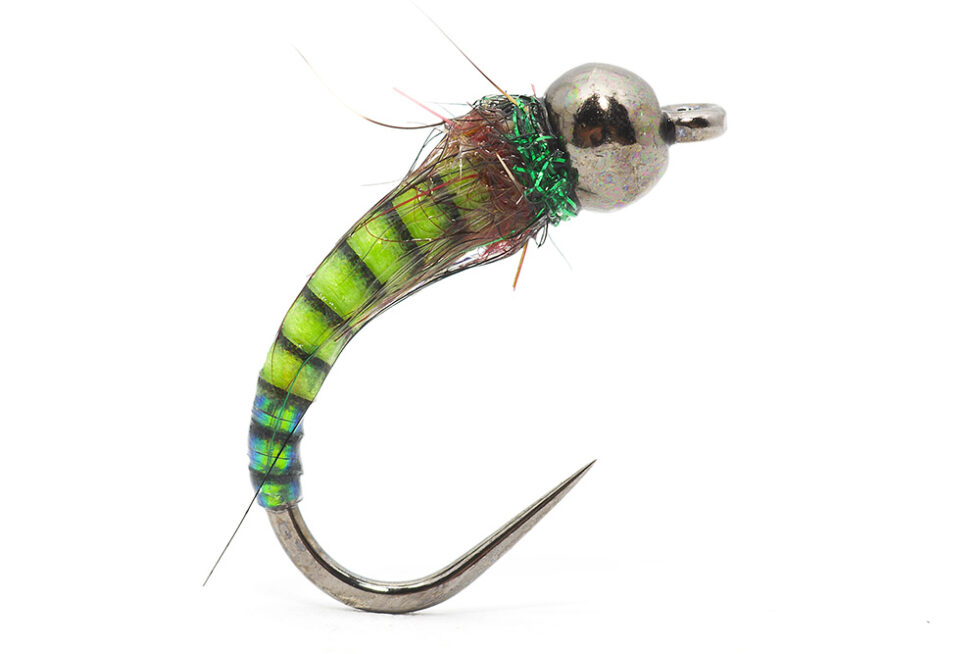 I usually make this fly using Catgut Biothread in caddis green but this time I did it using the new nymph skin. It is a different approach, with dark marks to highlight the body segmentation.
I consider it a good searching pattern which imitates small free swimming caddis. Can be tied as simple as possible using only thread and nymph skin to provide the body silhouette and realistic look. If is needed more sparkle or visibility, then a hot spots can be added behind body or behind bead. Or you can use perdigon skin as underbody to make a discrete but flashy enough hot spot.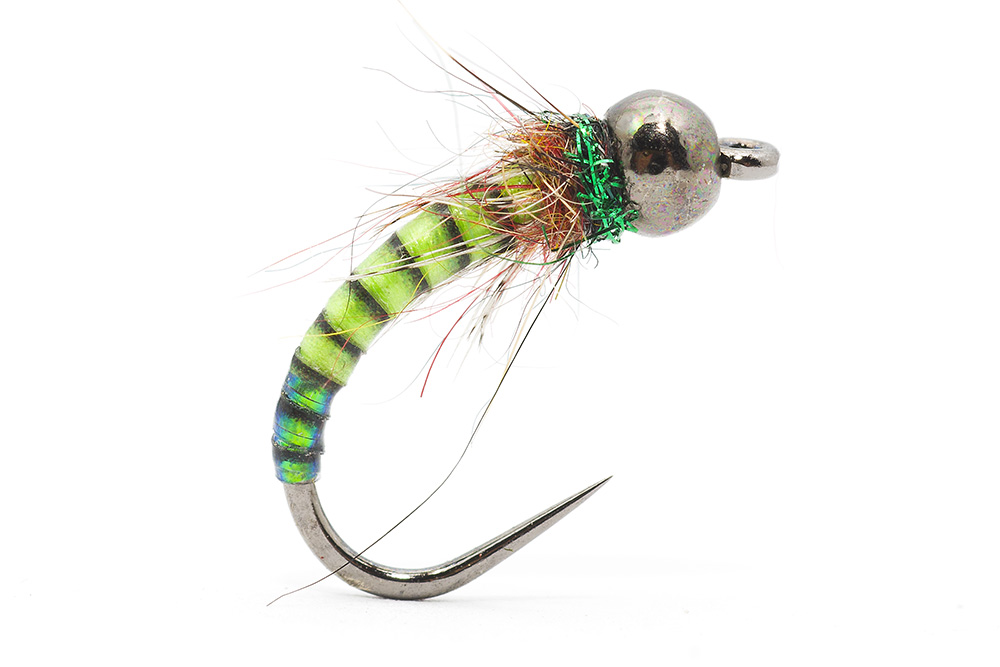 Demmon DHG 903 BL #12
Under body – green thread
Bead:- black nickel tungsten in 3mm
Legs: -partridge barbs
Hot Spot – in lower part : perdigon skin Small PSM1
Thorax: green synthetic dubbing mixed with thorax dubb.
Bellow is a version tied on size #16 hook with hot orange neck: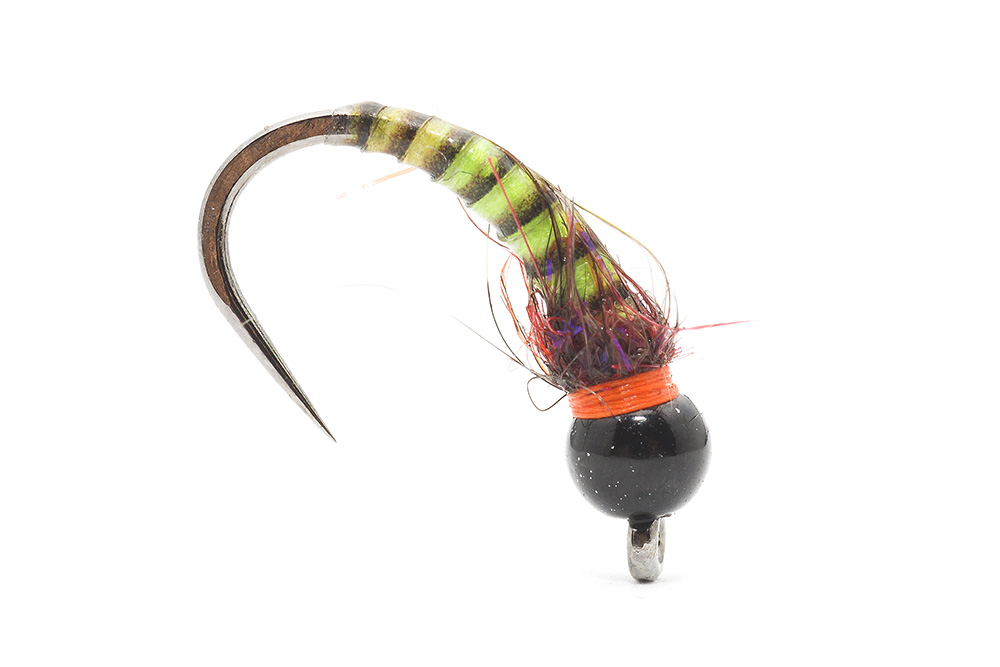 Materials:
Demmon DHG 903 BL #16
Under body – yellow thread and green thread
Body: Synthetic nymph skin transparent brown marked
Bead:- black tungsten in 2,5mm
Thorax: mixed synthetic dubbing in red-brown combined with brown and dark grey squirrel dubbing
Hot Spot: orange thread