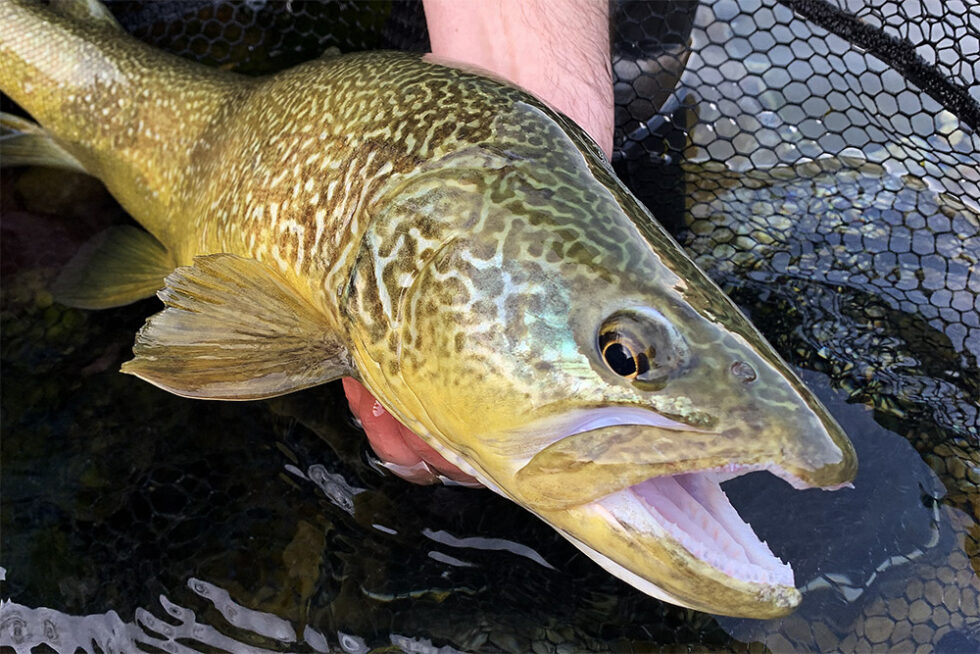 First off, let me just say that I'm not exactly Shakespeare when it comes to English. I learned the language on the fly, and only after I graduated from school. Back in the "good ol' days of communism", foreign languages weren't exactly a hot commodity. If you were good at math or physics, the language teachers would leave you alone faster than a cat leaves a bath. So during English and German class, I was like a kid in a candy store – except the candy was the schoolyard, and I was playing basketball or sneaking off to the bookstore.
Later on, I tried asking my wife for help with English. But after a while, she threw up her hands and said, "I can't take it anymore! You're on your own, buddy!" Naturally, I was upset. I mean, if she ever needed help with math or physics, I wouldn't help her either! Revenge was on my mind for the next 20 years, but I'm an engineer – I can wait for ages without batting an eye. So please forgive me for any grammatical slip-ups, and let's get on with the story of my fishing trip.
Now, I love fishing. And compared to my friends, I have no trouble convincing my wife to let me go on trips. I think she just wants me out of the house as fast as possible, so she can finally relax and stop hearing me whine about how I haven't gone fishing in months. Other guys have to jump through hoops to get their fishing trips approved – from bribing their wives with credit cards to promising to take them on romantic vacations to some exotic locations. But not me. I jumped in my car on a Friday morning and drive 10 hours straight to Slovenia, where the fishing conditions are simply unmatched. Beautiful rivers, wild fish, breathtaking landscapes… it's like heaven on earth.
So this spring, I went with my buddy Gabriel, who's just as crazy about fishing as I am. We spent the winter dreaming about all the fish we'd catch – he wanted rainbows under a certain bridge, and I wanted the hybrids and marbles that I'd come to know over the years. You see, when you fish the same river year after year, you start to recognize certain fish. They have their own favorite spots and habits, and some even become territorial and start guarding their territory like it's Fort Knox. I've been dreaming of catching the big marbled trout for years now, but they always seem to elude me.
When we arrived in Idrija, we stopped on a bridge to check out the water. Gabriel threw some bread in the river to see if any fish would come up. Under the bridge, there were some huge fish that locals probably fed every day. You know what they say: "Never fish under a bridge, because the fish there are like college graduates – they're too smart for their own good." But Gabriel was determined to catch them, as if it was a matter of life and death. After watching the fish for a while, we decided to fish downstream on the first day.
After taking in the view, we decided to fish further down the river on the first day. We had a lovely dinner at a local restaurant with a waitress who had enough jokes to last us a lifetime. I mean, we would have preferred a younger waitress, but when you're hungry, you'll take whatever comes your way. We paid for our licenses and had about an hour and a half to fish before calling it a day.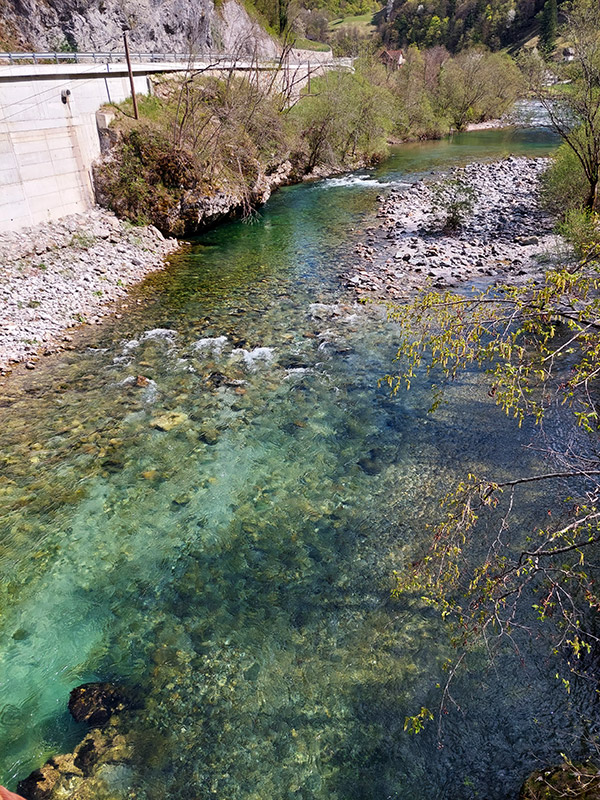 So, we hit up the big pool in front of the restaurant for a little fishing action. In the last years we saw some marble trout and some huge rainbows, but this time they were hiding like it was the last episode of Game of Thrones. But hey, that's fishing – it's always a bit of a challenge.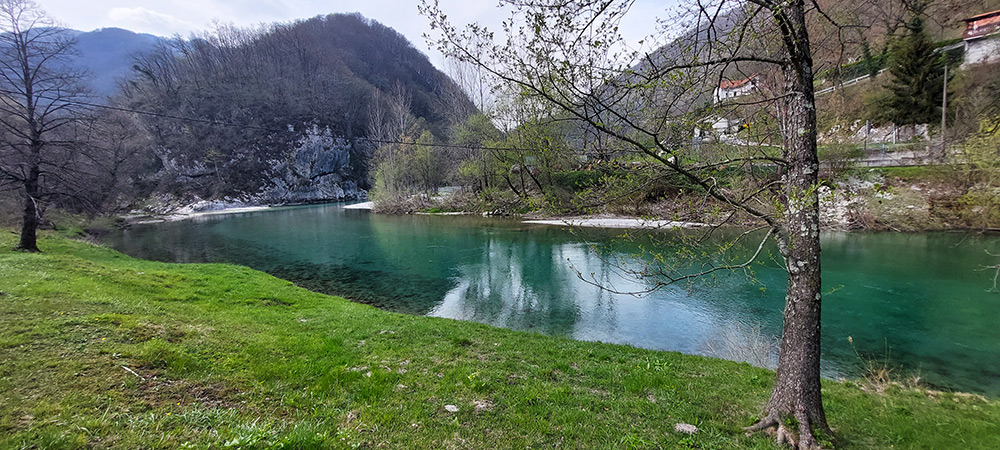 The wind was blowing pretty cold, so we decided to ditch the dry flies and go with nymphs. I pulled out my trusty gammarus, peeping caddis, squirmy wormies, and GRHE nymphs. But the real magic happened when I tried out some huge flies made on #6 hooks. They were a hit with the fish, and I caught 7 in just an hour! My friend Gabriel caught 5, and we had a blast.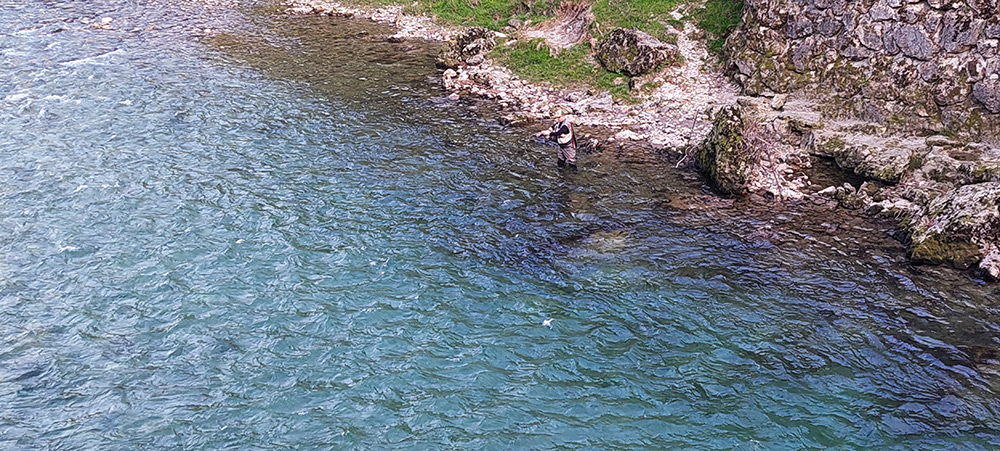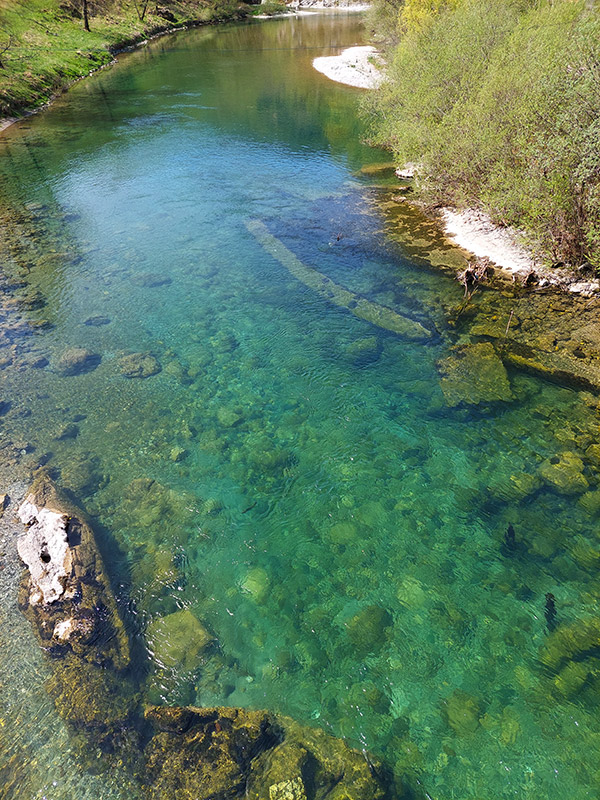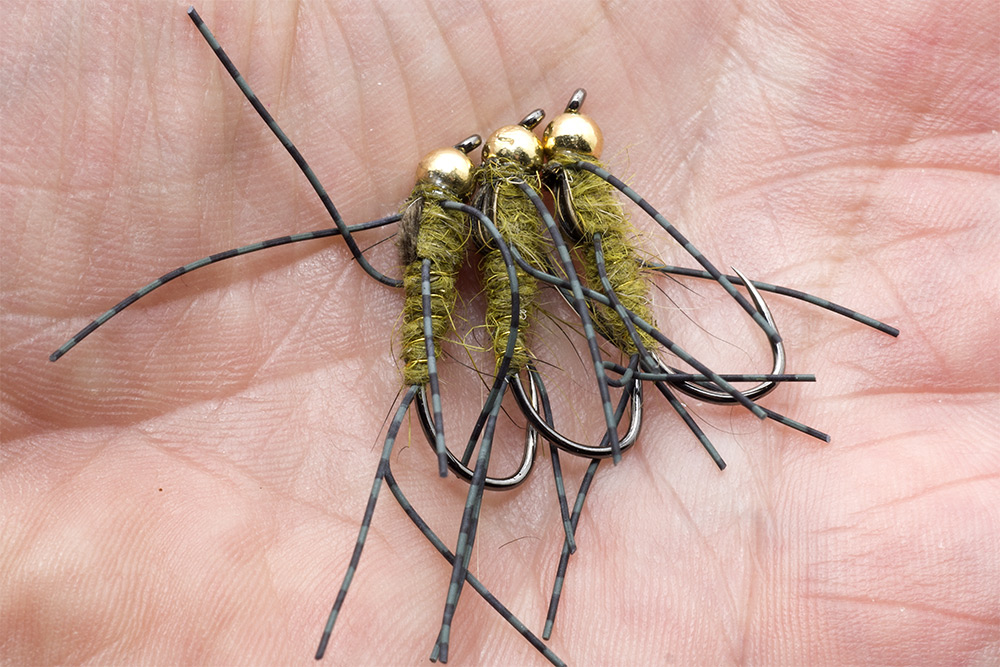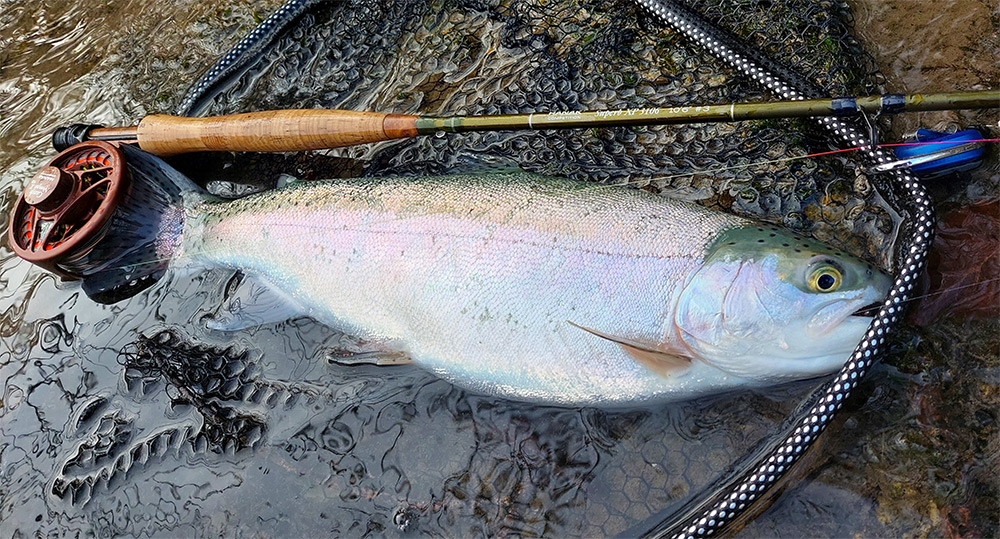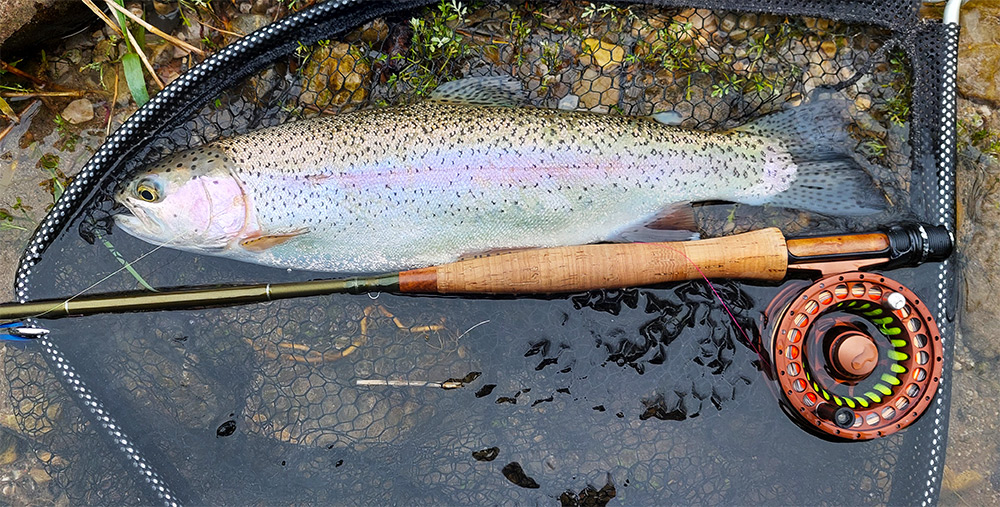 After declaring that we were satisfied with the day's experience, we headed over to Zoran's house with high spirits. We arrived just in time for a delightful surprise – our friend Massimo, the Italian fisherman with a heart for the Idrijca river, had come to join us for one day! And not only that, he brought with him some truly amazing gifts: generous pieces of 30-month aged Parmesan cheese and scrumptious Easter cakes.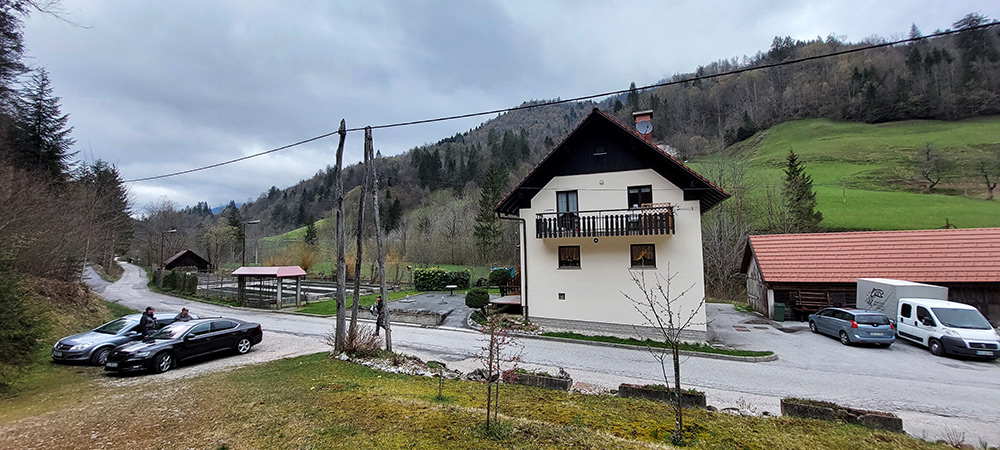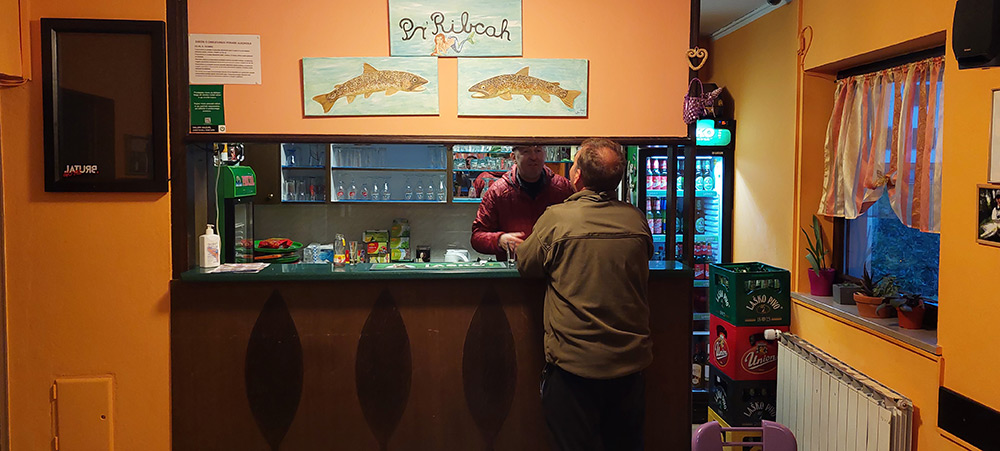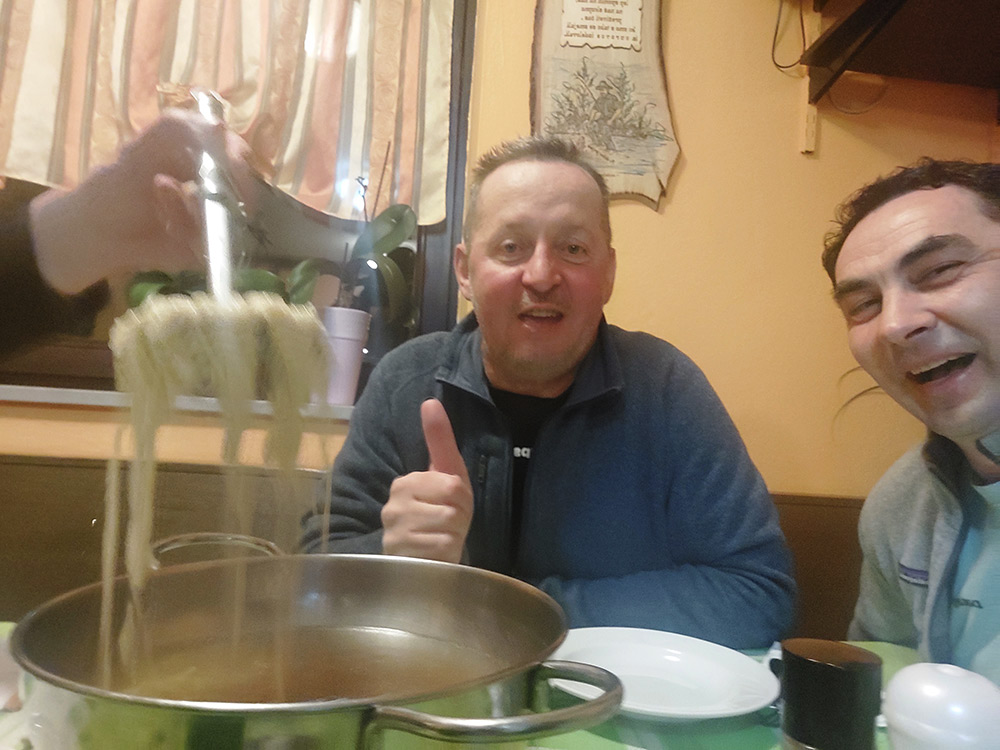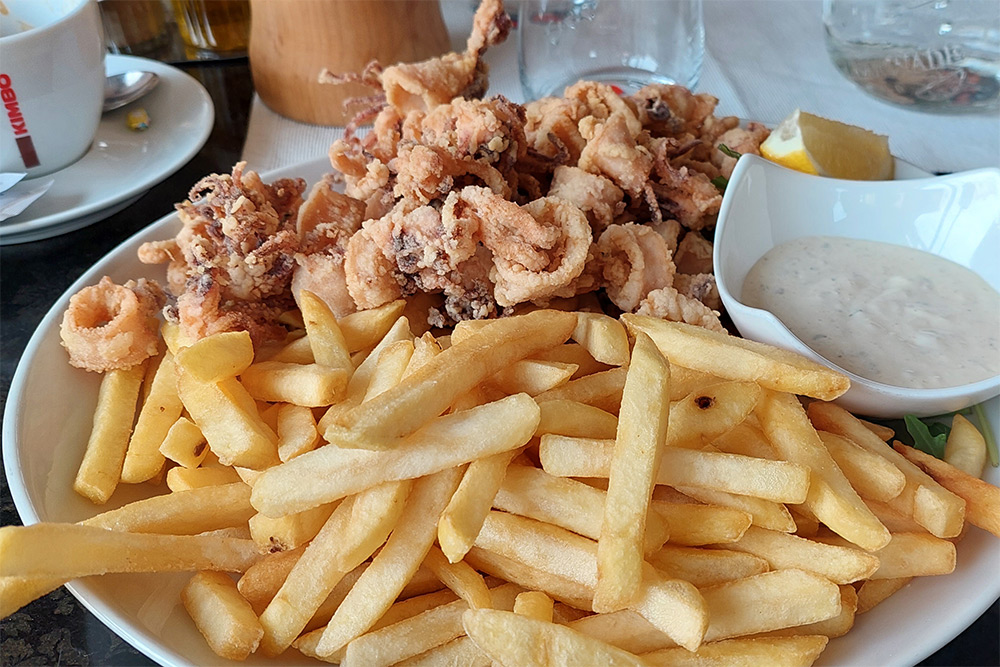 We spent the evening exchanging stories, sipping on local beers, and munching on our delicious treats. As the night wore on, Jan finally presented me with the long-awaited nymphs that I had ordered from him. My excitement was palpable as I examined the flies – his famous caddis nymphs, gammarus, and cased caddis nymphs. We chatted about fishing tactics and shared our excitement for the next day's adventure. Finally, it was time for some much-needed rest. We retired to our respective rooms, eager for the new day to come, but not before Gabriel reminded us all to watch out for those sneaky river otters who had been stealing fish lately. As we laughed and settled into our beds, I couldn't help but feel grateful for this incredible group of friends and the unforgettable experiences we shared.