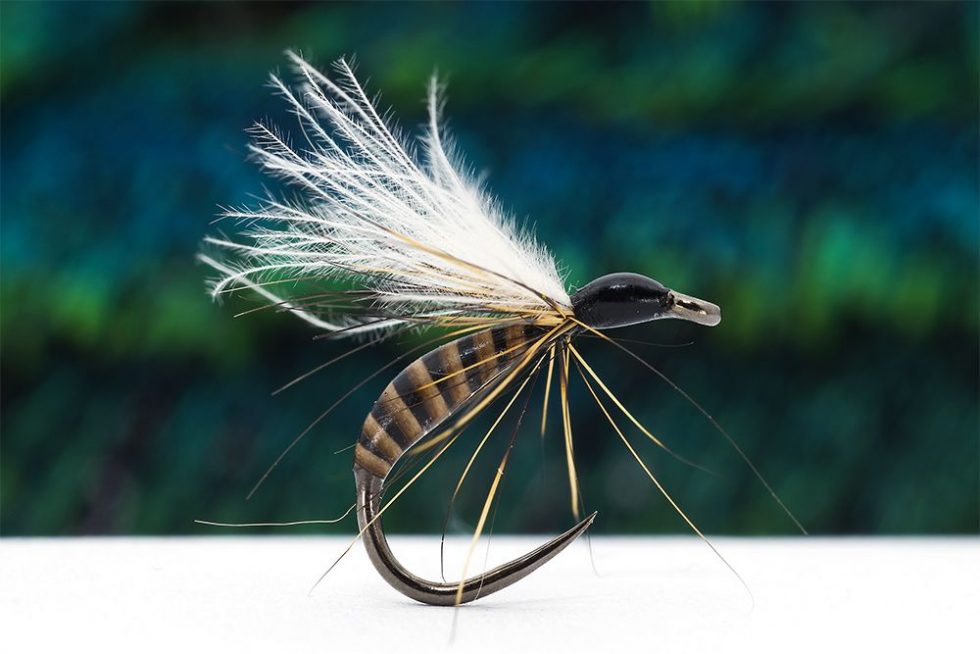 I love ants and my favorite model for trout fishing is the cripple quill ant .
It is simple to tie and you will need only a few materials:
Hook #10-14
thread: black
under-body made of black thread
body is made of natural peacock quill
hackle is made of hare guard fur
wing- just a few white cdc barbs
Underbody made of black thread and body made of peacock quill, 2 turns of hare guard fur and that is it. I coat with resin or head cement for durability.
I fish this fly like a simple and classic wet fly: down and across . Trout hits this fly very strong and for this reason I prefer strong or super strong hook.