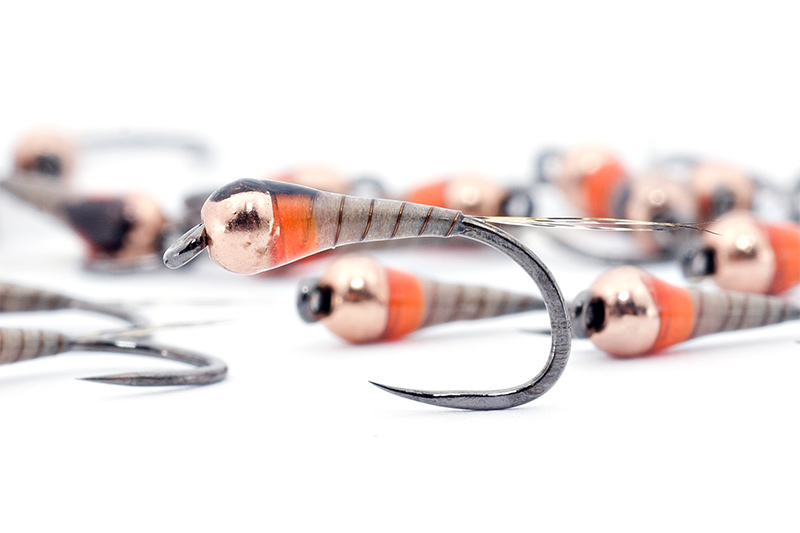 Tying Recipe and materials:
Hook: Barbless #14-18 Demmon COmpetition W633
Body Thread: Perdigon Body Thread light brown
Hot Spot Thread: UTC 70 Denier -Hot orange
Ribbing: Troutline Perdigon Wire – brown
Tail: Coq de Leon – Pardo Corzuno Medio
Bead: Tungsten – copper
Racing G4CH Perdigon it is my favorite nymph when I'm looking after a general micro fly to start the day. There are situations when I stay with this nymph all day long especially when small baetis nymphs are swimming. In my opinion, all fishermen who use micro nymphs should have it.