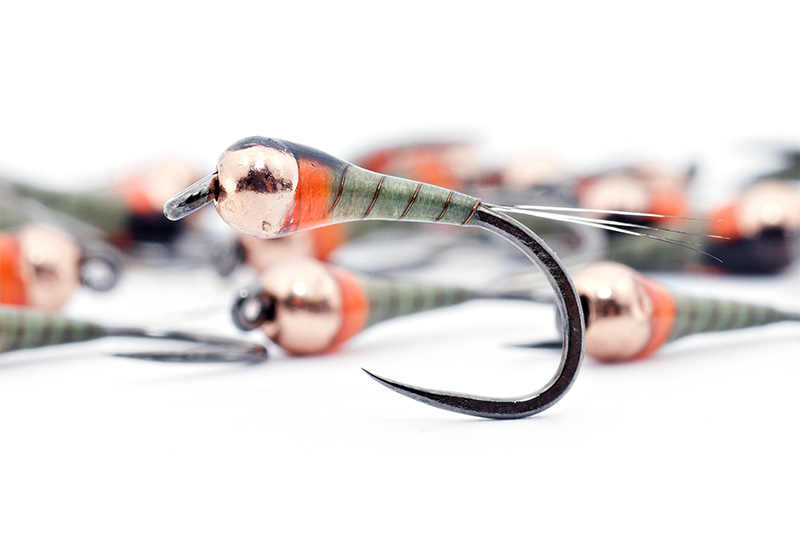 Tying Recipe and materials:
Hook: Barbless #14-18 Demmon COmpetition W633
Body Thread: Perdigon Body Thread olive
Hot Spot Thread: UTC 70 Denier -Hot orange
Ribbing: Troutline Perdigon Wire – brown
Tail: Coq de Leon – Pardo Corzuno Medio
Bead: Tungsten – copper
I use it in clear rivers with high fishing pressure set as a top fly. When is sunny I use the small model tied on size #18. If is cloudy outside I use a medium sized nymph and in deep pools I use the largest, tied on size #14. Works all the time, from late Spring till Winter time on grayling.