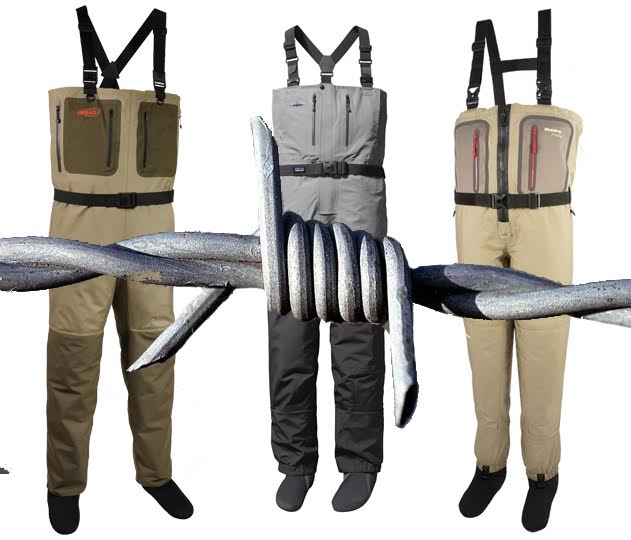 Waders – Cheep and cheerful or expensive?
The age old question, you have already spent a small fortune on the best rods, reels and
lines. You have a new fishing vest and all the latest flies. BUT and it's a big but, your
significant other is waving the visa bill under your nose telling you it's time to cut back. So
where do you make the cuts, waders price ranges stretch from anywhere between the £20
for some nylon boot-foot jobs to £700 for state of the art all singing all dancing Gortex
waders. With so much choice what are we to do, for many of us working joes it will
essentially come down to budget and personal choice.
I started river fishing a little over ten years ago and was fortunate to have a couple of
excellent river anglers that got me started down the right track. The advice I was given was
to buy cheap as I would most likely only get a season out of them regardless of what you
pay. Sure enough I bought some budget Greys G-Series Waders around £60-£70.


next set was a pair of Airflo Delta waders I think they were around £140 at the time; I
wrote a short review on one of the fishing forums for these and have re produced it below.
"I got these waders for my recent trip to France the price was good and they seemed like
good value for money. They were bought to replace my old Greys waders that had lasted
two seasons. When they arrived I was very pleased well-made and when I tried them on
they were very comfortable.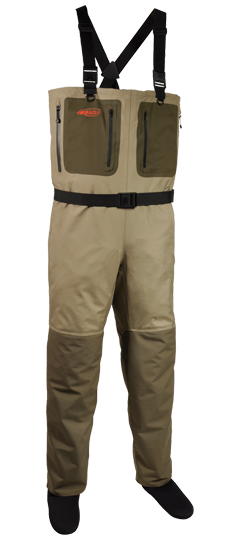 My problems started when I started to wade with them the outer layer of the trouser part
retained water. What this effectively did was when trying to move out of deep water into
shallower water or the bank your legs were weighed down by the excess water. More than
once I nearly lost my balance and went over.
When I raised this issue with Fishtec I received a prompt reply from them which I have
copied below.
"I do apologize if you feel that this is a design fault but we have sold thousands of these
waders and most of our customers have been very satisfied with our products. This is
referred to as an outer skin for the waders and manufacturers such as vision, Greys and
many others use this design on their products. Once again i do apologise if you believe this
is a design fault and hope we can be of further service to you in the future. "
I have always found this shop to be quite helpful and am content that at least I have raised
the issue. I shan't be using these waders again and am now in the market for a new pair of
waders "
Nuff said about them me thinks!
I went back to the G-Series for a while but they just were not cutting the mustard. My next
set were Patagonia Rio Gallegos Zip Front Waders, as soon as I got them I knew that they
were a quality item. They did not disappoint either they kept me 100% dry for three years
straight. Even after they began to leak a little I was able to get another season from them
simply by sending them up to Aberdeen for the Diver Dave treatment. They were not cheap
at £550 but all the days up to my chest in water that I stayed dry made them worth it. Of
course nothing lasts forever and late last year they again started to leak, it was time to retire
them.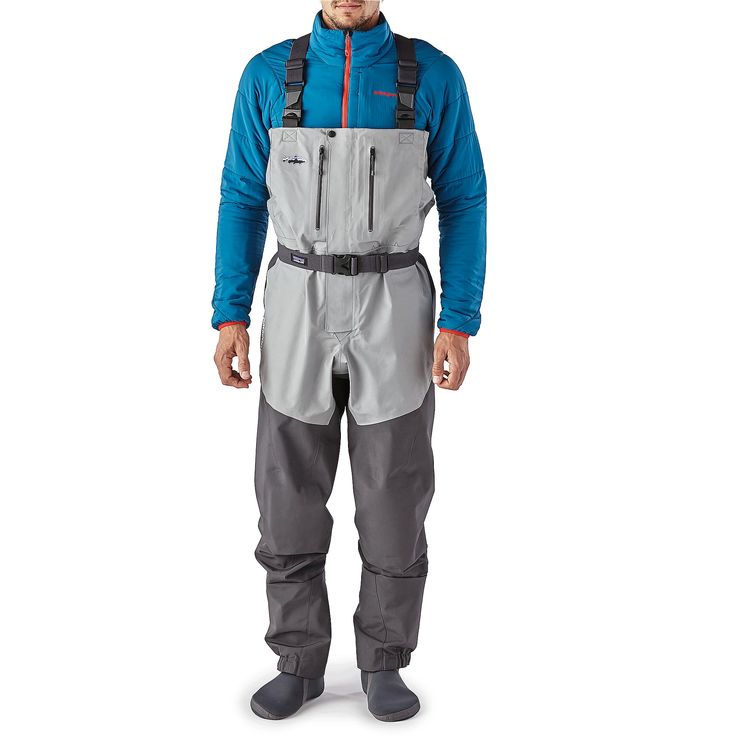 I now have a set of Snowbee Prestige waders that I got on sale for about £140. I would say
thus far they have been OK they are comfortable and they keep me dry, we will see how
they go as time wears on.
In conclusion if I could afford it I would always look to but the best I can afford, after all being
dry and comfortable rate pretty high on my hierarchy of needs. At the end of the day you will
probably encounter the angler's folly and regardless of what you spent you're going to need
a new pair!
Lindsay Simpson
http://www.iflyfish.info/