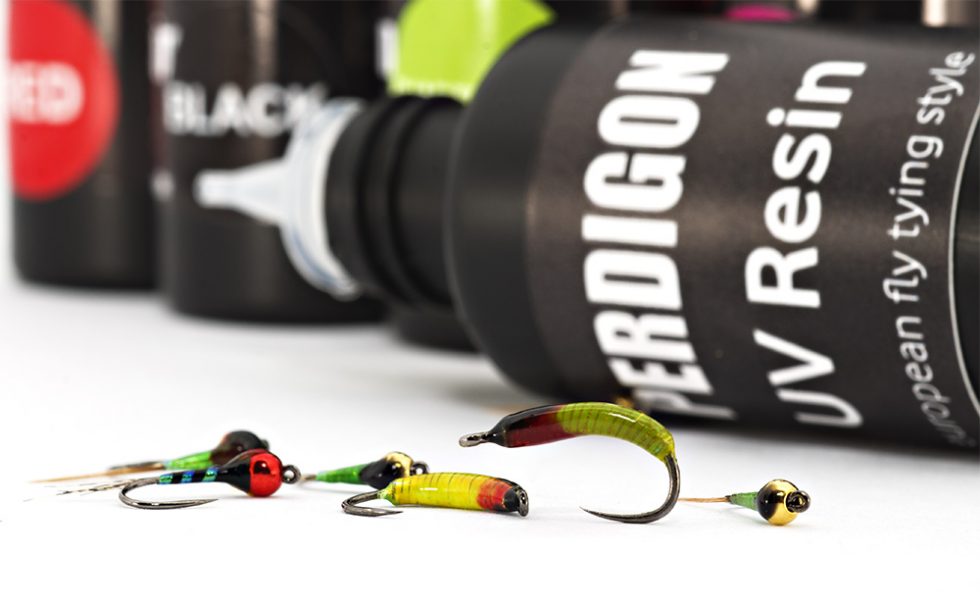 Troutline came with a new UV resin called UV Perdigon Resin that seems to work the best for perdigon nymphs. What I find exciting  is how easy is to work with this  resin.  this resin the resin provide a low profile, not a bulky one because is very thin, has a fast and deep penetration in materials and do not trap air bubble.
Here are the Perdigon resin properties:
super thin
easy to spread over the body of the fly
 high penetration coefficient
cure tack free, fast and transparent like glass
provide a thin layer which is extremely durable
cures without heating the material unter it,  means do not destroy or alternate the body of the fly
cures in a large spectrum of UV light, means any kind of UV light source will cure the resin
it cures with laser pen, UV diode torch or any cheap light, no needed an expensive one!
cures with low powered light but the curing time is longer compared with high power torch
delivered in transparent and colored versions
delivered with brush for easy application over large bodies ( also a dropper is delivered with an extra cap)
delivered in bottles of 10ml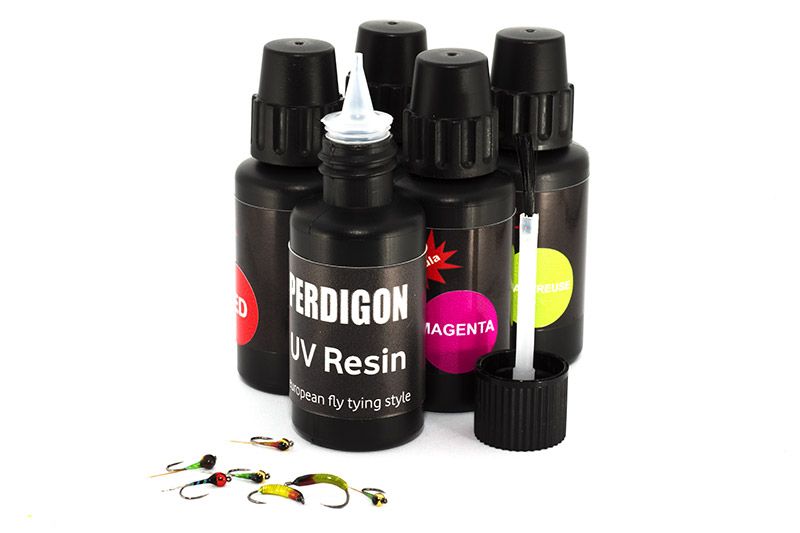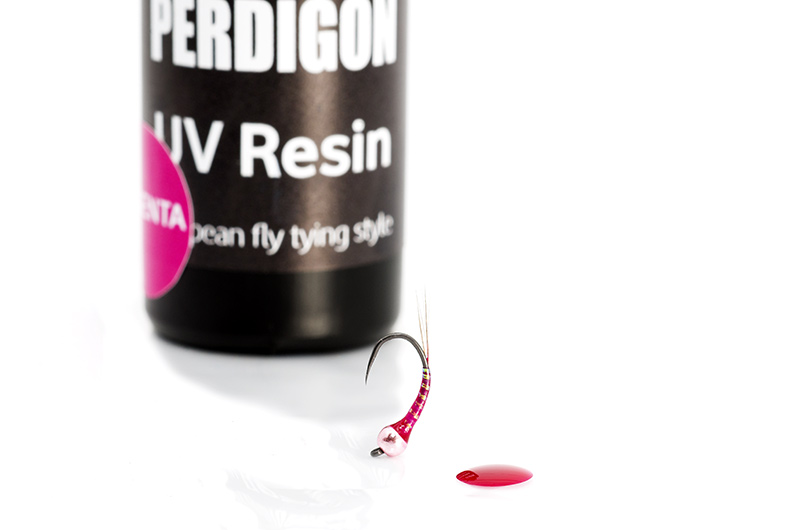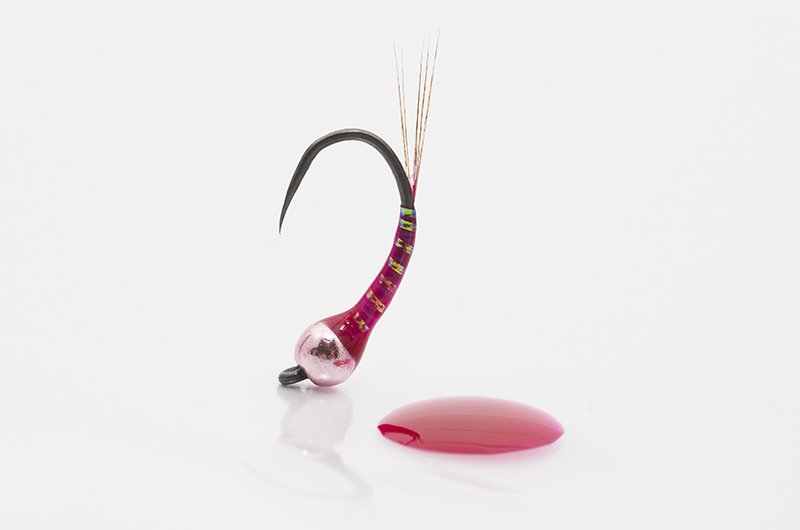 Frankly I worked for more than 3 months with 2 specialists in chemistry and physics to arrive at this recipe. A tiny drop of UV Perdigon Resin will cover the same sized body like a drop 4 time bigger from Classic UV Perdigon, Solarez Resin or other brands. Means more flies in the end!
Another aspect that I looked for was  how easy and how fast  the resin can cover for example the body of a perdigon.. With a classic resin you have to pay attention and with a needle to carefully apply and spread the resin.   Touching  the resin too many time will add air bubbles and a bulky look.  Too much time spent and not the best result. Using a thinner or a supper thinner resin these problems will be avoided.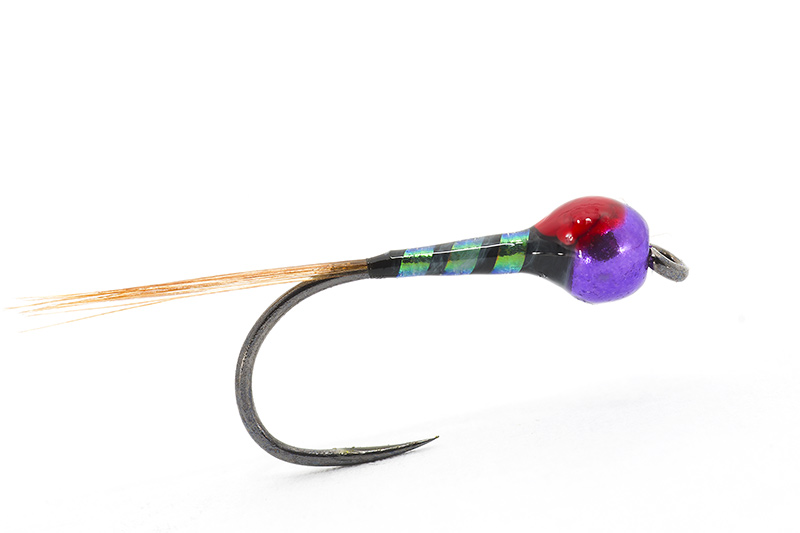 One day I tried to make a few "French Ceramic Nymphs", I was thinking to find a way to avoid spending time with "baking" these nymphs and loosing so much time to finish them. I had the inspiration to replace the ceramic coating with colored perdigon resin and I made the flies bellow: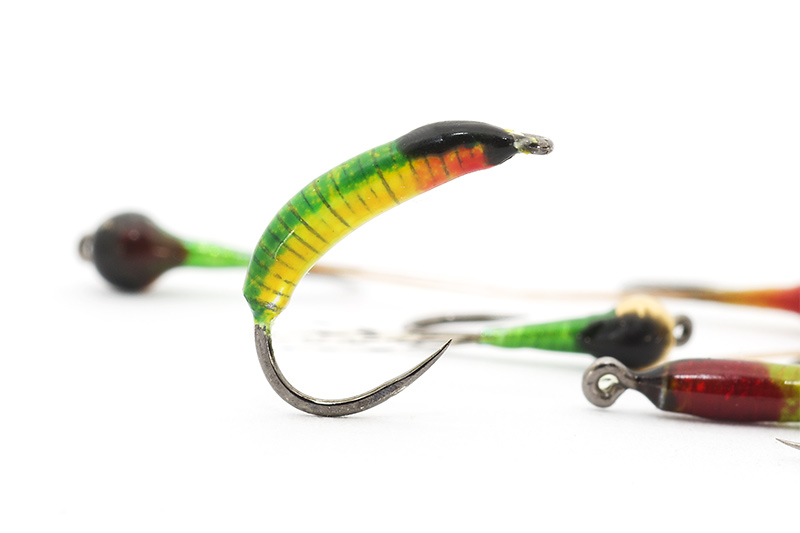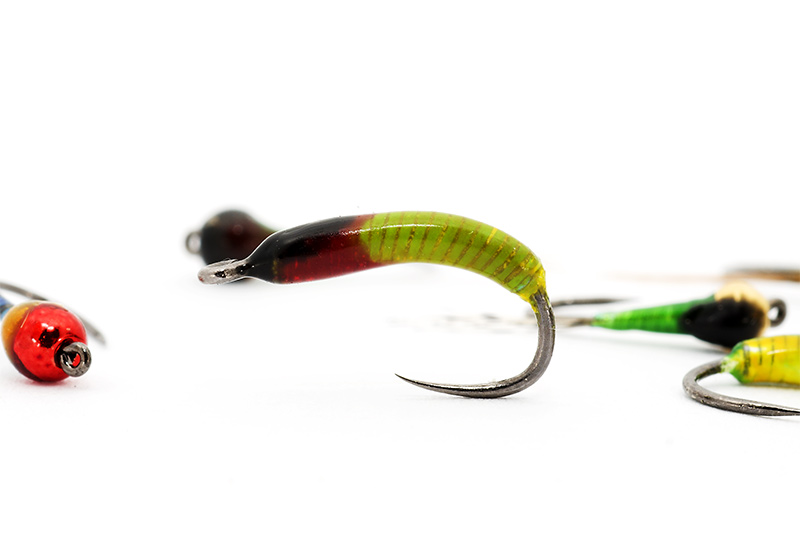 I was super happy, I founded a new application for this resin :). With the classic type was difficult because I tie these flies in size #16 down to #24. The Classic UV Resin from any brand that I tested was too thick to make these flies slim enough. With the new resin type I was able to make a "Ceramic" nymph in 5-6min!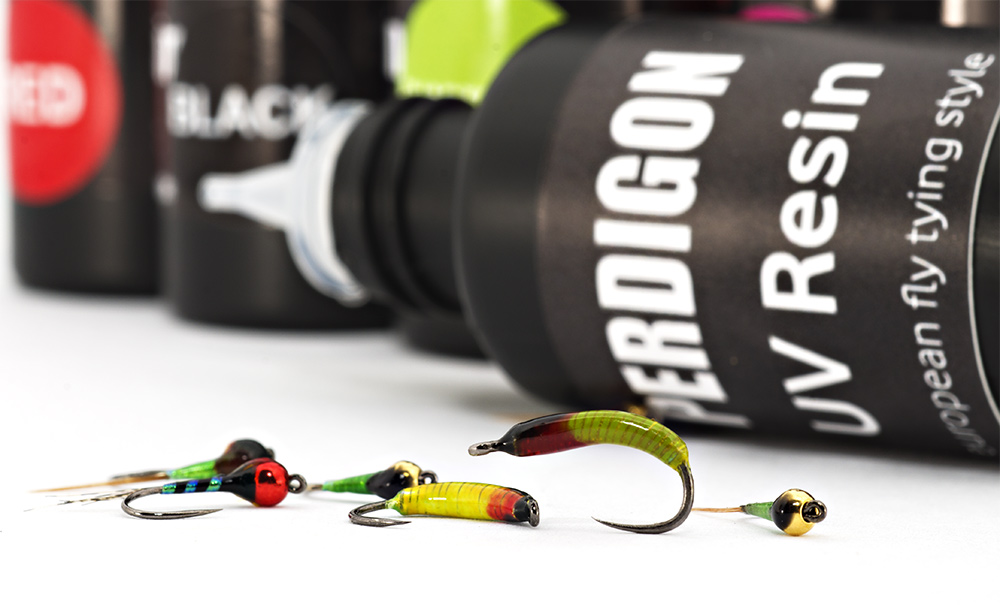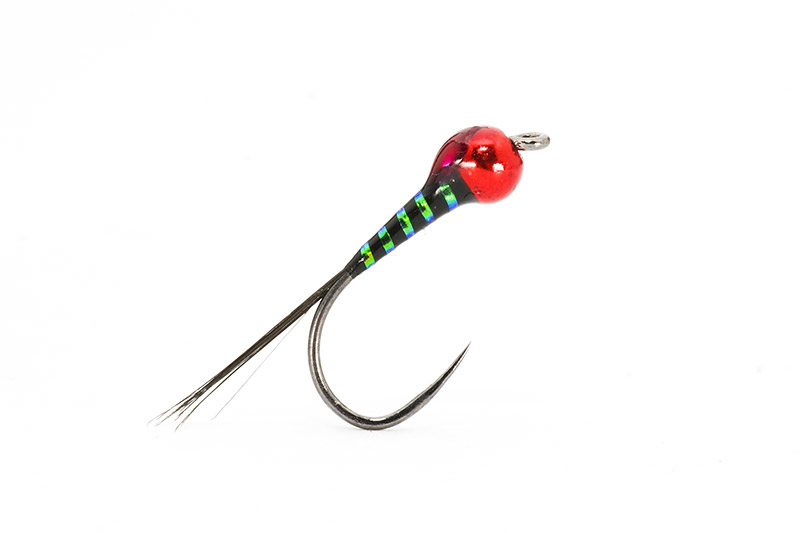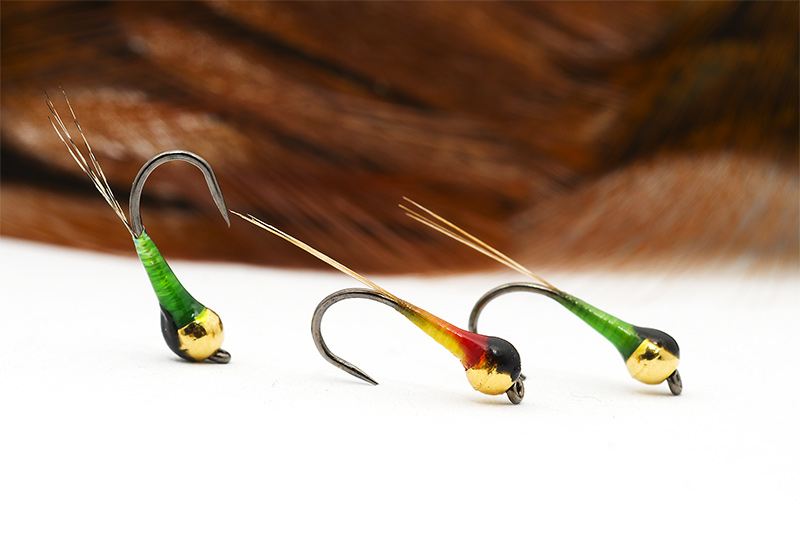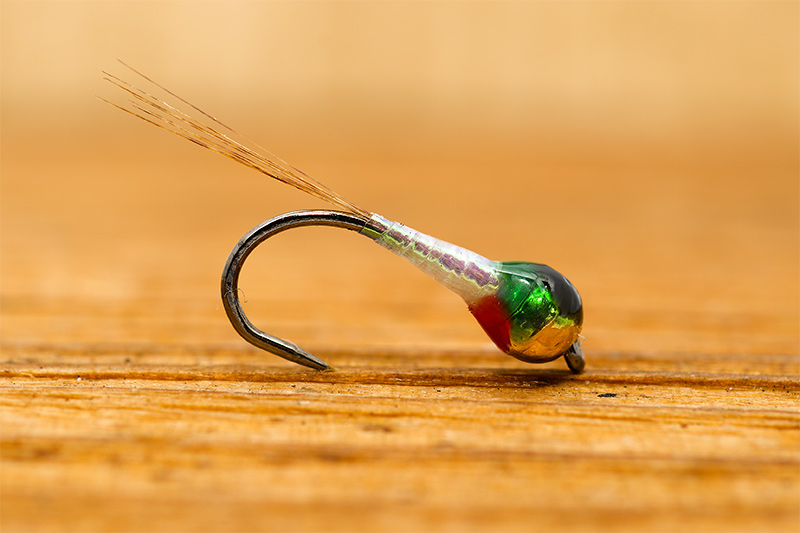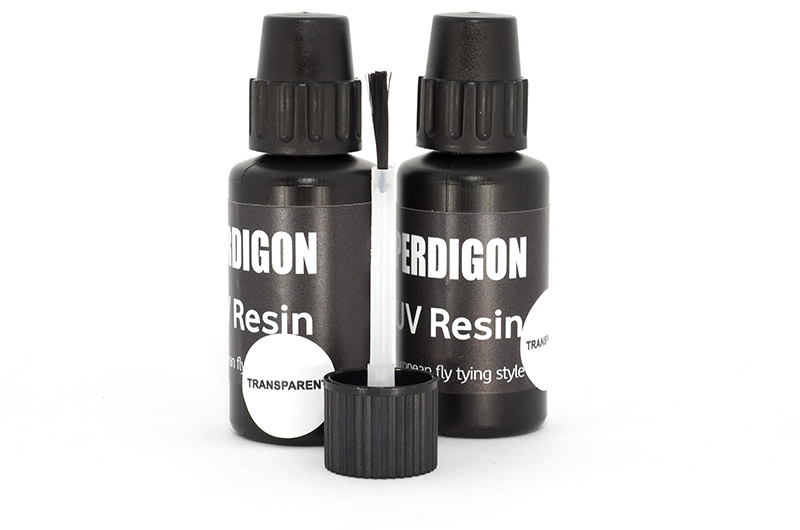 In shop you can find UV Perdigon Resin Colored and UV Perdigon Resin clear. Are available sets with resin and laser pen too