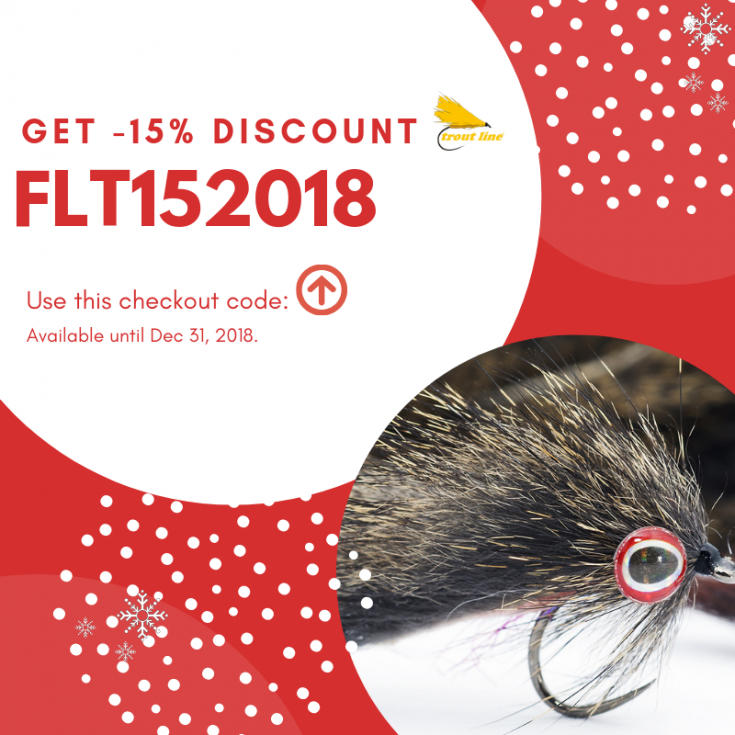 Hi guys,
We have had a great season with great fishing and tying moments. We created nice flies, that proved to be very efficient. We caught amazing fish and our clients have been very satisfied with our products and services.
A part of our profits were donated to support two fishing camps for children. We have contributed to the rehabilitation of a river in the Transylvanian mountains and we populated another river with juveniles of trout.
In this way, a part of the money you spend on Troutline products went back to nature! If you come to Transylvania, as a thank you, we invite you to go fishing with us on these rivers.
And because it's Christmas time, we are pleased to offer you a discount coupon of 15% valid from 11.12.2018 to 31.12.2018.
Important and good to know!
Troutline offers 3 types of transport: International Post, Fast Courier and Express Courier.
The International Post is very slow in this period and the packages arrive late at the destination, because of the high number of deliveries during the Holidays.
The Fast Courier delivers in aprox. 4-6 days and it is free of charge for orders above 100 euro.
The Express Courier delivers in aprox. 24 hours and it is free of charge for orders above 150 euro.
Thank you and Happy Holidays!