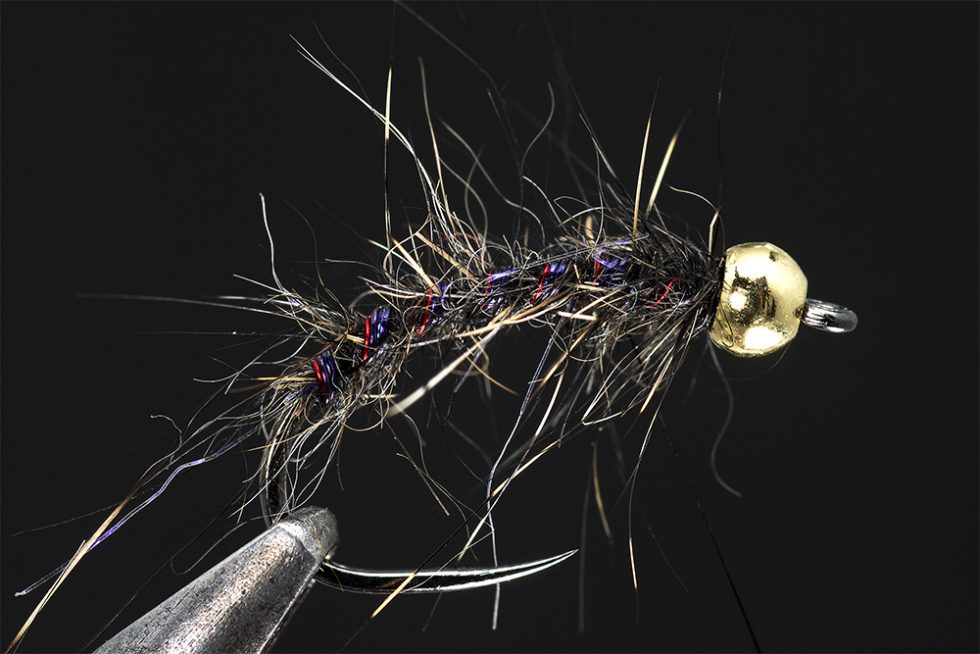 Scruffy Buggy Trout Nymph is a simple and effective fly for trout fishing. Represent in a general way trout food like caddis larvae, stonefly nymphs.
Tying recipe:
Curved caddis hook Demmon G602 #12
Thread black easy to split
Body made of squirrel dubbing in black and natural mixed
Body: dubbing fixed in split thread
Ribbing: UV Ribbing fiber- purple color
Second ribbing: thin red wire
tungsten bead in gold
15 years ago this scruffy nymph was my favourite for trout and I always enjoy using it. After learning and developing my tying skills I started to tie more complicated flies and I forgot my old and trusty trout nymphs. Scruffy Buggy trout nymph is one of them.
Making clean in my fly boxes with trout and grayling nymphs I found an old selection of flies. I was very happy to discover this model. Immediately I started to tie a few because next season they will swim for sure 🙂
By the way, the old version is bellow, that one from top is an improved version. We will see what fish says 🙂
In that time I used to pick the guard fur directly from tanned skin. Doing that the dubbing was more spiky and appealing ( at least for me ). I don't really know what fish says about that but I had plenty of trout with this nymph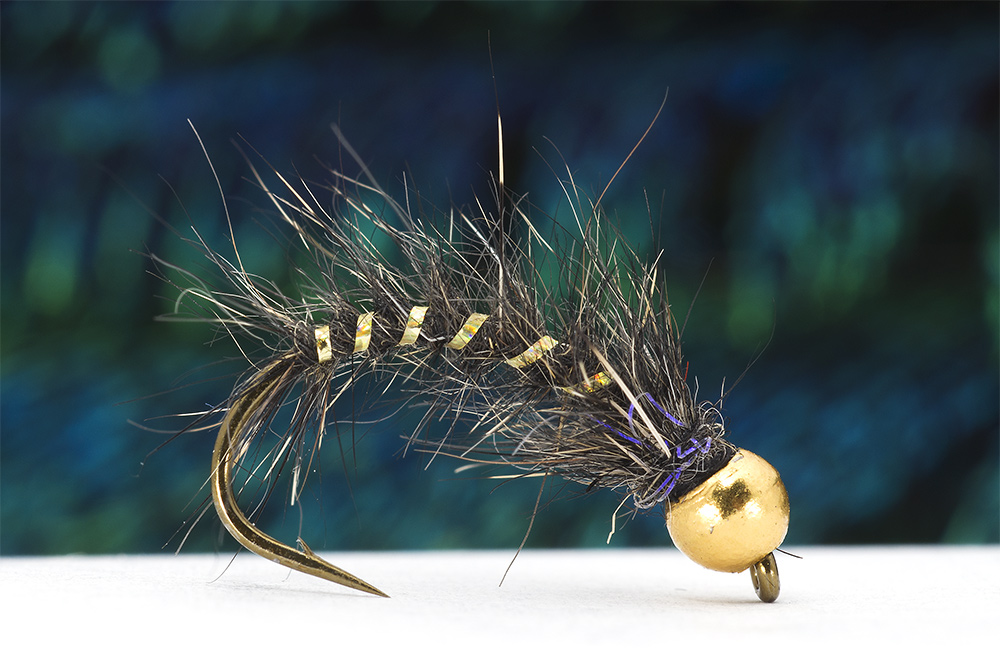 As you can see the old fly has a buggier look that first one but I don't think that really matter. What I recommend to you is to tie it because is really simple and effective.
For sure I will make some 🙂