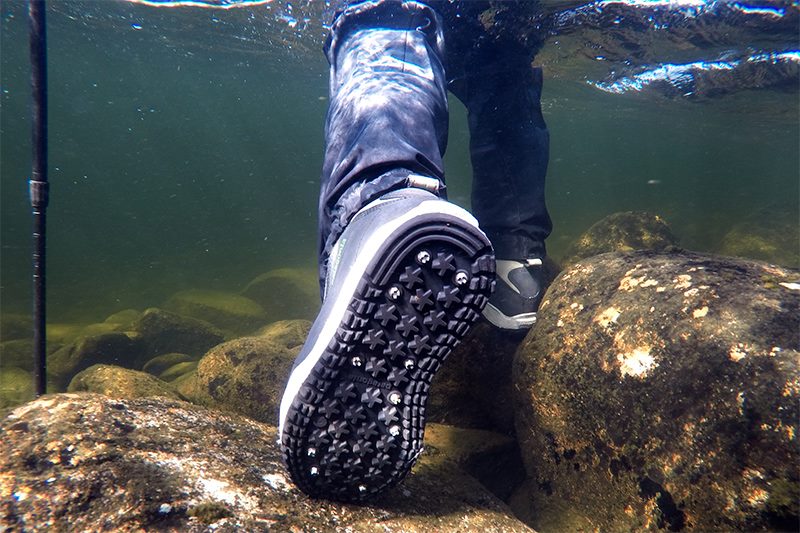 As of this year TroutLine has become a distributor of Patagonia fly fishing and outdoor equipment. Consequently, I have decided to share with you my review of the fishing boots of this premium brand. Wearing the boots for a few hours on two or three rivers with a gravel and sand bed and then writing a review about them is not really useful for fishermen. It wouldn't be an accurate review. I tested the
Patagonia Sticky boots
and
Patagonia Tractor boots
in Lapland in order to offer a thorough review, after two weeks of fishing 16 hours a day.
Why Lapland? Simply because:
I could test the boots on medium sized rivers with round and slippery rocks
I went fishing on big  rivers with slippery rocks covered with algae
I went fishing on big rivers with huge , hard and sharp rocks
I went fishing in extreme conditions where the slightest mistake could have had major consequences
I have been fishing for long periods of time, from 

8 o'clock

 in the morning till 

10 o'clock

 in the evening.
I have been fishing for 2 weeks in a row, daily, on cold weather with heavy rain
Not only did I fished a lot those days but I also walked several kilometers through the woods, stepped on slippery and damp moss. I walked through curved roots of pine trees which were slippery while it was raining. I crossed marshes and I jumped from one rock to another to avoid mud, big and unstable rocks.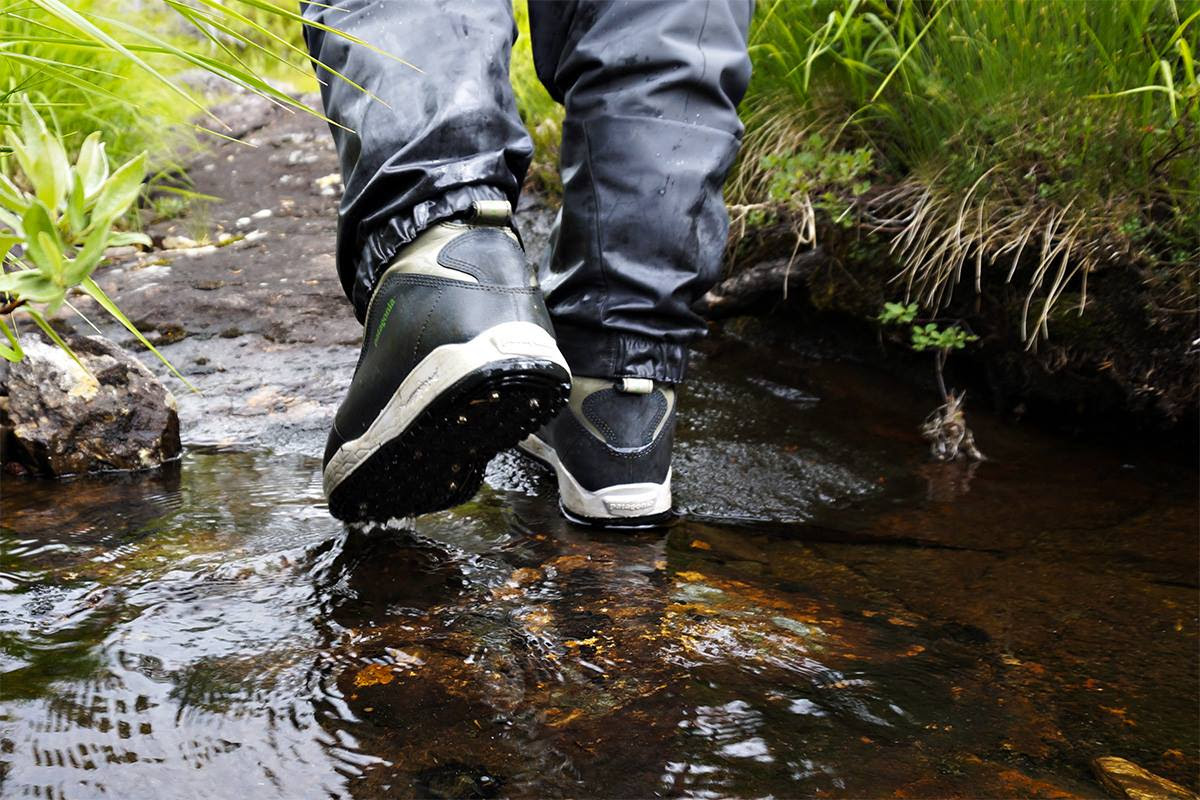 Nowhere on Continental Europe did I find difficult fishing conditions so any brand that was able to pass this test: two weeks of fishing and walking in extreme conditions- was worth all the praise!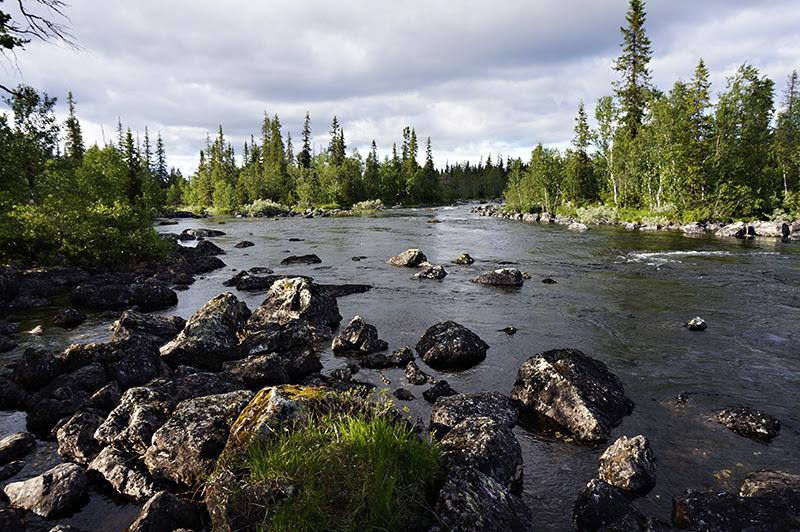 Therefore, me and Mihai have tested the Patagonia Sticky boots for two weeks. I will write another article about the Patagonia Tractor boots in which I will give you more details. The two models can be seen in the pictures below.
I attached to my pair of boots tungsten studs, 11  on each boot and I can definitely say that I had a great adherence and I didn't loose any of the studs. On the other hand, Mihai lost one from each boot. It might have happened because he is a little heavier than me.
Bogdan tested the Patagonia Tractor boots for 30 days so you can notice the differences in the way the soles of the boots look like.
After two weeks of fishing I can say that the boots were amazing:
very light and ergonomic
very comfortable for walking on the land
cozy and comfortable
the rubber of their sole is soft and adherent
special designed spot on the sole for fixing the studs for extra adherence
laced boots easy to put on and take off
the tongue of the boots doesn't slip to the side (there are boots which have this problem which leads to upset or the neoprene sock of the wader can even get damaged)
I also noticed that the sole was a little worn out on the sides where they experienced big pressure and there were shallow cuts due to the sharp granite rocks. Even though the extreme conditions left their marks I don't see any reason why not to have maximum trust in the durability of the boots. A harder rubber could have resisted better but the adherence would not have been the same.
All in all, if you are looking for quality wading boots to face all challenges, you must give these boots  a try. I am very impressed and pleased with them