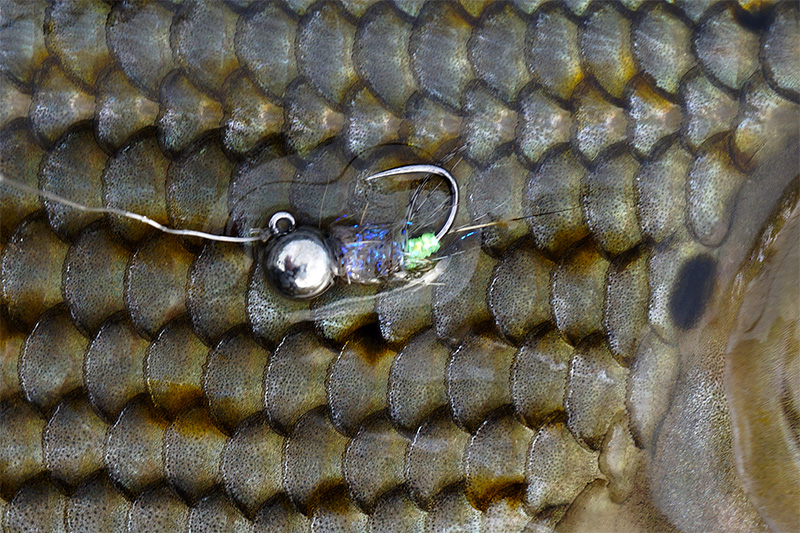 Hello again!
We have a new  tying and fishing riddle:
You have to guess the dubbing, the chartreuse material used and the fish!
Is not difficult but  also not  easy because the photo is  not very sharp but an experienced fisherman will figure what is there 🙂
The winner will be the girl/guy with the first correct answer published here in comments area of our blog! The winner will receive a full  set made of this dubbing and the material used for hot spot!
Just for your info, this nymph is a winner if you fish for trout in deep running water or if you want to catch huge fish in Lapland!
Good Luck!