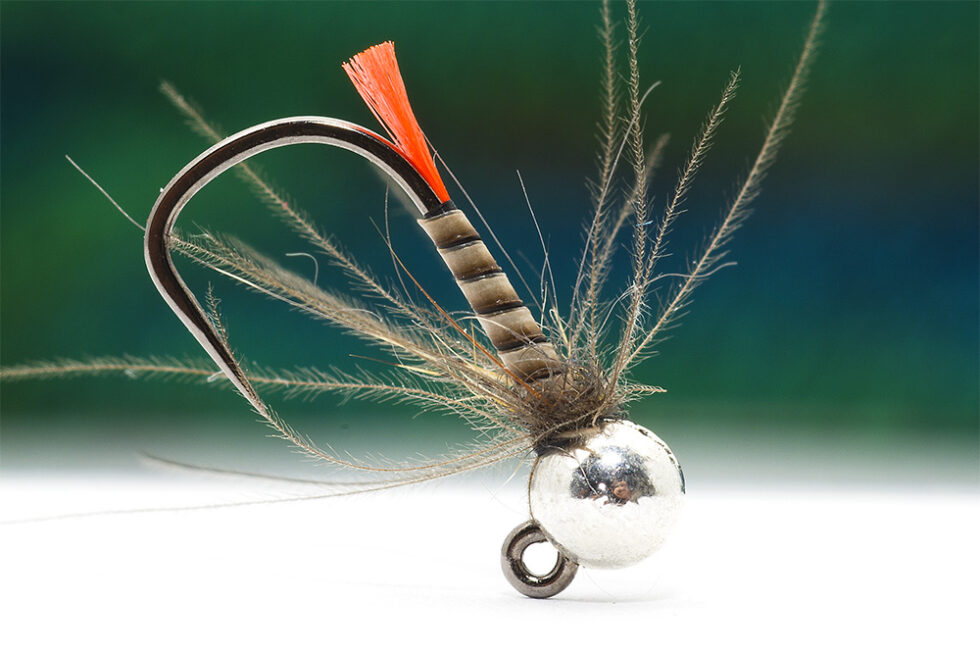 It is quite difficult to beat good quality quill combined with a Hanak hook and natural grey CDC.
The question: should we have it in the store?
Materials:
-Hanak #14 jig hook 480
-Thread: black
-Tail: hot orange thread
-Body: Troutline hand stripped peacock quill – natural
-Thorax: squirrel dubbing in natural
-Hackle: Troutline CDC wild mallard -one turn!
Tying tips:
-use superglue to cement the peacock quill before making the wraps or use UV resin to coat the body and to make it more durable.
Bellow is the body made with superglue used under the quill. Soon I will post a new fly with the body covered by uv resin.