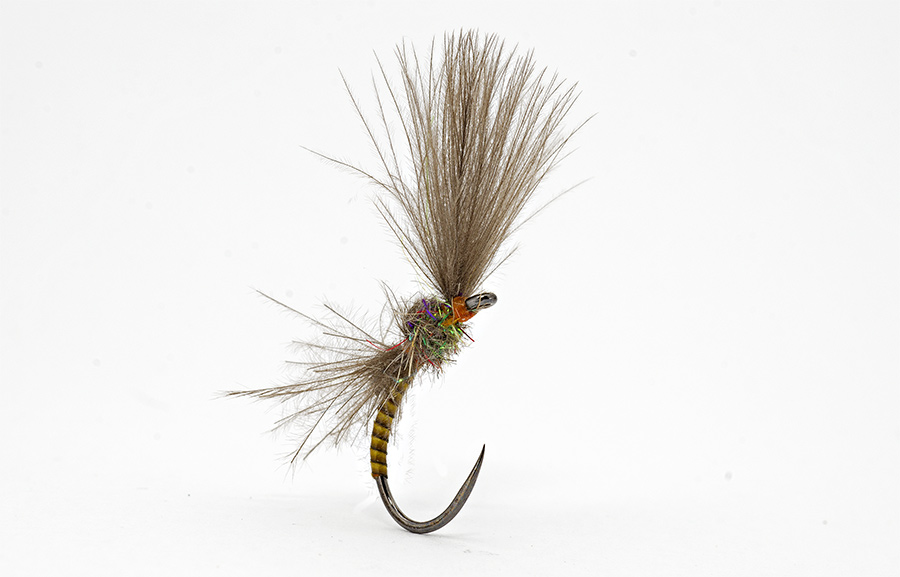 I love this LW CDC Emerger because is tied in an easy way. You do not need high tying skills at all and you can make it quite fast. In my opinion a 5-8 min for making this fly is more than enough.
Recipe:
Demmon E320 Hook in size #12-16
Thread:  UTC 70 Denier in any color you like
Body: Hand stripped quills  in olive, yellow or natural
Wing and thorax cover – 2 CDC feathers
Thorax –  Troutline Thorax Dubbing – light
When I started to develop this fly I was looking to make it fast, to use just a few CDC feathers and to have the best water print. Usually the simple emergers are made with a simple body and a CDC  wing  fixed in the same axe with the hook axe. The body  position in water is not the best,  I was looking at something similar with  the famous Klinhamer  parachute position. So I started to not trimm completely the  base of CDC. I just cut the stems and I let the barbs to spread around the body. In this way the position of the fly is much better. In fact is what I was looking for. The thorax should be made of synthetic dubbing or a mix between natural and synthetic. The sparkle of synthetic fibers will imitate the insect exuvia which is very attractive to fish.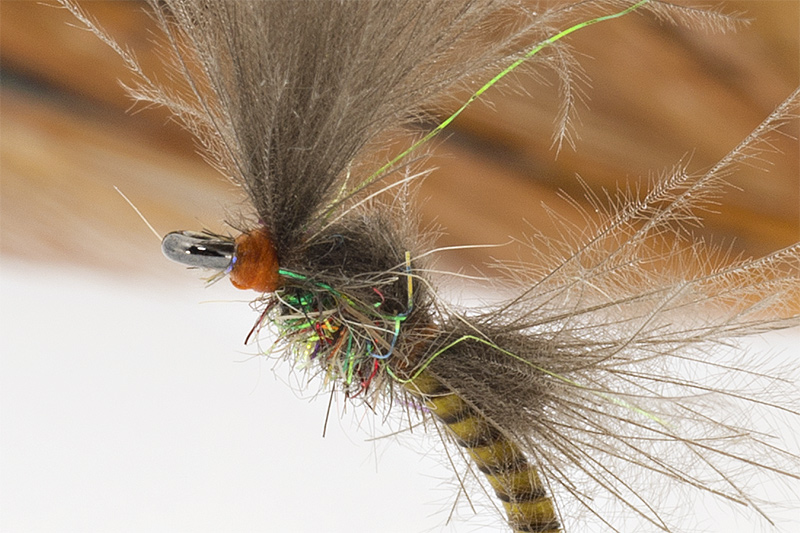 So just  make it  and fish it, you will be impressed  how effective it is:)
cheers