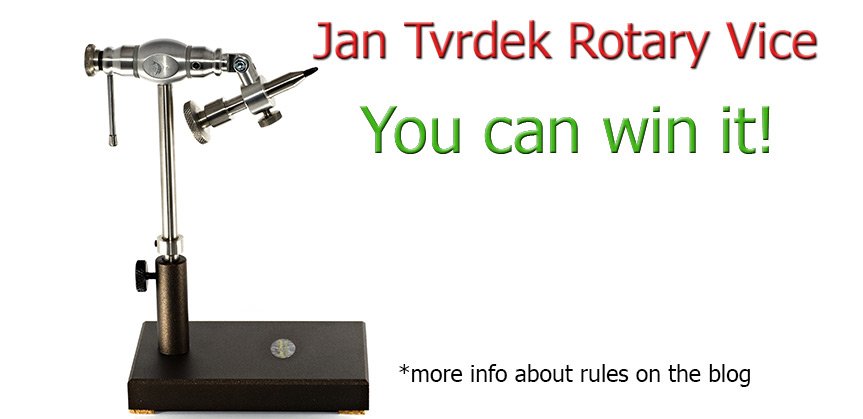 Troutline has a fantastic promotion this month, will give a Tvrdek Rotary Vice and another 2 prizes!
Each client that place an order in December will have the chance to win Rotary Vice made by Jan Tvrdek in his workshop from Czech Republic.
The second winner will receive a nice turbo twister from the same producer ( in my opinion is the best that I tested and I use it all the time).
The third winner will receive a Troutline ceramic bobbin holder.
A few words about Harmonic Vice:
You can see it bellow: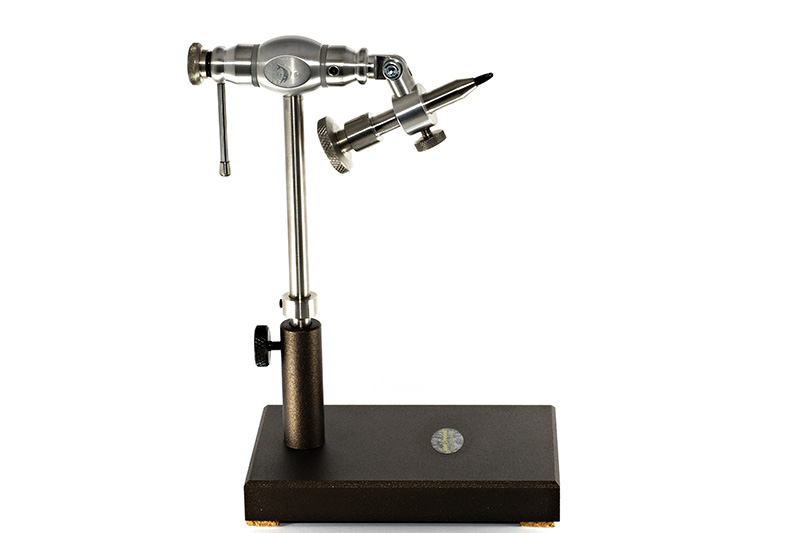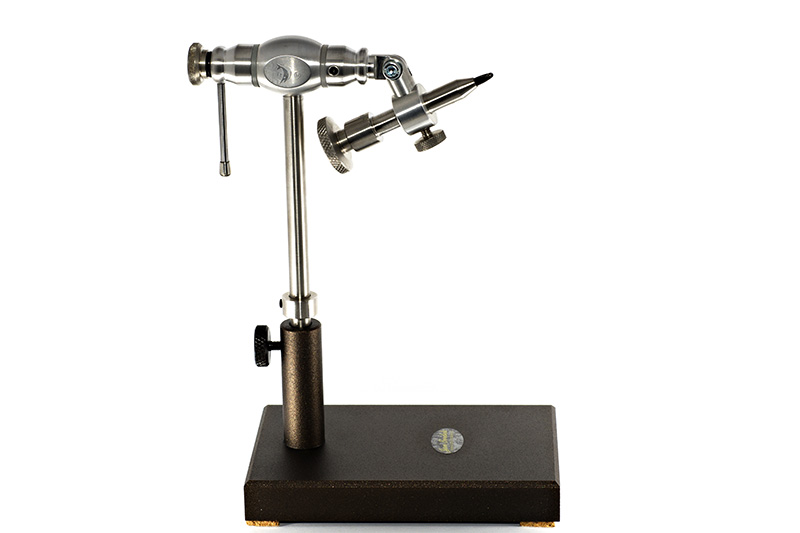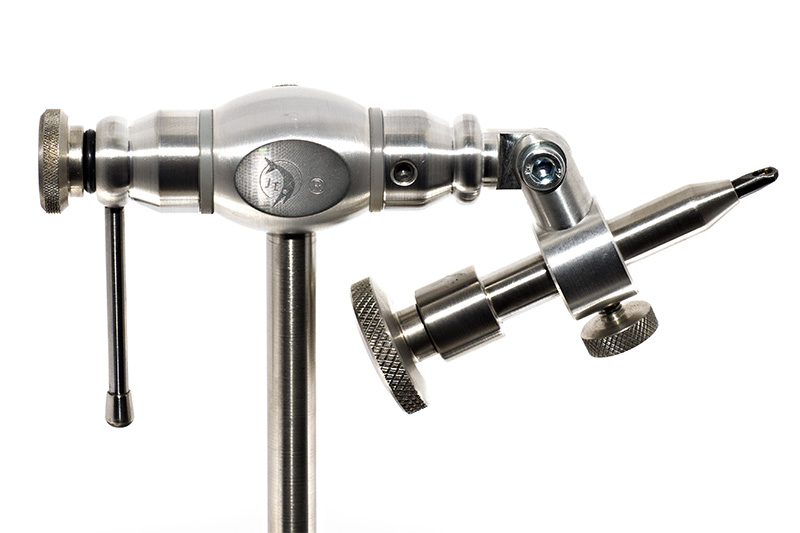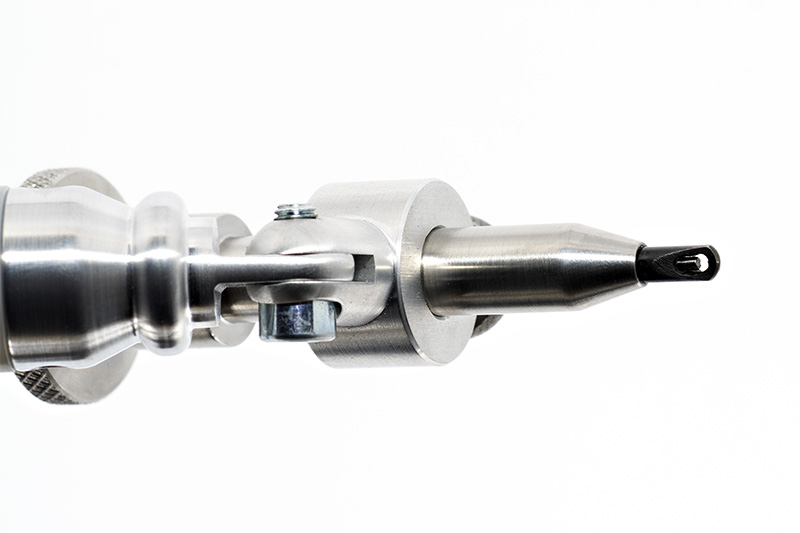 The vice is carefully made by Jan himself with high quality materials. Is a beautiful hand crafted and is a pleasure to tie flies on this vice.
Reliable hook hold is assured by jaws with adjustable eyelet.
Adjustable brake on the rotary arm helps the tier to tie very complicated flies.
Tvrdek Rotary Vice is made of polished stainless steel and aluminum and it's produced in the Czech Republic.
The rotary arm has ball bearings for smooth movement.
Very stable pedestal of 2kg.
The Tvrdek Harmonic Rotary Vice is suitable for tying flies from size 18 to 4. ( in fact you can tie  even on size #20,  we test it and works fine).
Usually the Vice is not delivered with bobbin holder, but  in this situation we will deliver one!
The Twister is also a great tool. You will find a lot of types on the market but in my opinion a good hair twister should be heavy (to give you enough speed and inertia) nice crafted and it should have a bearing ball. This tool made by Jan is very nice, a really nice piece of work, is ergonomic and efficient. It is a pleasure to work with.
Jan Tvrdek Soft Twister: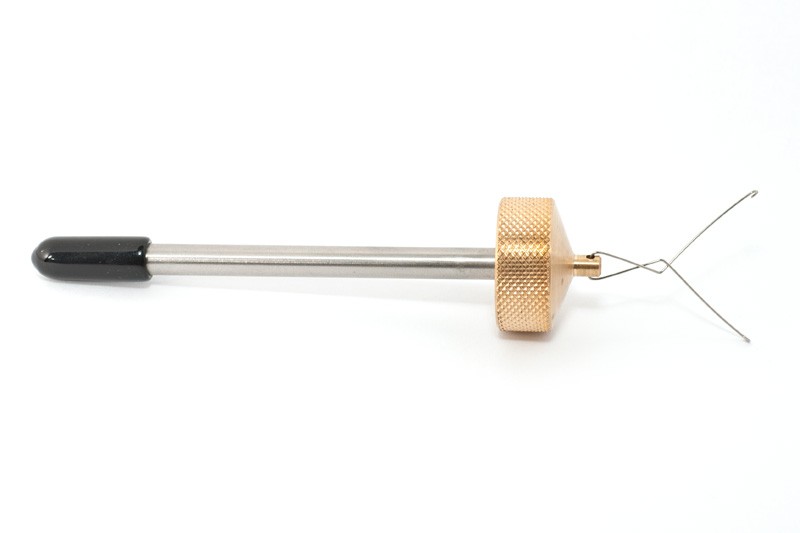 The Troutline Ceramic Bobbin holder , the third prise is made by Troutline based on a classic copper alloy support with Japanese ceramic bobbin. Is well known that is very important to use good quality tool. This bobbin holder is not fancy but is efficient,don't brake the thread no matter how fine it is and last for a life!
Ceramic Bobbin holder: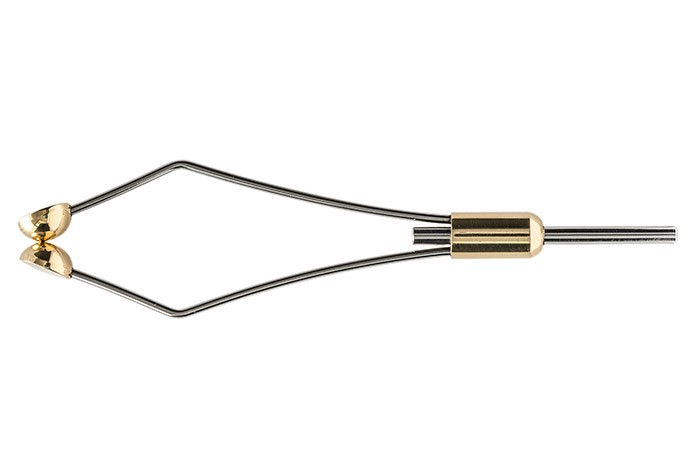 The winners announcement will be on 3rd January!
How works this campaign:
*place an order in December 2016
*add as comment at your order the world " Tvrdek Vice"
*doing these things you will be added on the draw list
So good luck to all 🙂